Dennis Rodman Opens Up About His 1993 Suicide Attempt: "I Wanted to Be Loved"
Dennis Rodman struggled greatly with his emotions on and off the court, as the details of his suicide attempt in the '30 for 30' documentary shows.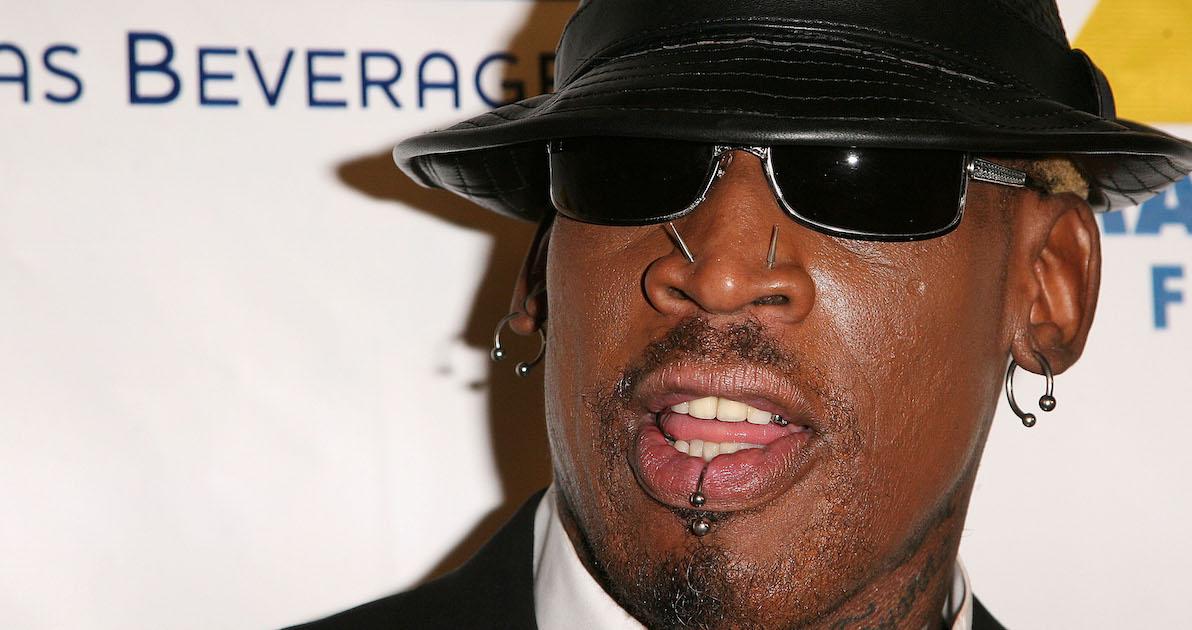 One of the most fascinating figures in sports history is Dennis Rodman, which is probably why people were so stoked when ESPN announced that they would be airing a 30 for 30 — Rodman: For Better or Worse — about the legendary rebounder and "Bad Boy" of the NBA.
Early viewers of the documentary shared some of the questions the program answers, like whether or not Dennis is friends with Michael Jordan, and it also sheds light on the star player's near suicide attempt in 1993.
Article continues below advertisement
The Hall of Famer talked about the tragic day while he was a member of the Detroit Pistons with Bleacher Report. It's chilling to hear him recall not only his emotional state, but the events leading up to his decision to nearly pull the trigger.
Dennis Rodman talks about his suicide attempt in his 30 for 30 documentary. 
There's no simple answer for such a drastic reaction, but it was a response he had from a series of "moves" pulled by Detroit Pistons management.
Dennis has been very candid about his longtime battle with depression, and the "betrayals" from the team, which included Chuck Daly's leave as head coach, which hurt the young athlete deeply. Dennis called Chuck one of his "four fathers" and developed a strong bond with the coach, so his departure was understandably very difficult for Rodman to deal with, causing him to feel alone.
Article continues below advertisement
In his BR interview, Dennis said: "So one day, I wrote a note and went to the parking lot of the Palace. I had a gun rack, and I had a gun in my car. I had it in my hand. But for some reason, I played this music. I put it on, and I was listening to this song and this music, and I was just debating. It didn't have anything to do with basketball. It had to do with this love that I wanted, and it suddenly just left me."
Article continues below advertisement
He continued: "And this song came on. It was Pearl Jam. "Even Flow" and "Black" and stuff like that. And I had the gun in my lap, and next thing you know, I fell asleep listening to Pearl Jam. Then I woke up, and all the cops and everyone was there. I didn't know what was going on. I totally forgot I had a gun in my hand. They got me out of the car. That was pretty much what it was. It wasn't about the game of basketball. It was about feeling betrayed, because I wanted to be loved so much in my life."
Article continues below advertisement
Rodman also reflected on the state of mental health assistance and how much it's changed in the league over the years. The two-time Defensive Player of the Year award winner stated that the options for players to get help during his tenure in the NBA were pretty much non-existent.
He also said that if the same options that are available today were around back then, that he probably wouldn't have gotten to the point of racking a gun and holding it in his lap with the intention of taking his own life.
Article continues below advertisement
NBA broadcaster Craig Sager recalled the incident in a 2016 interview with Sports Illustrated and talked about how he knew Dennis was contemplating suicide, and followed him into a strip club to tell him how "stupid" of a move it would be:
"He had the gun. He was going to do it. I told him how stupid that would be," he said. When Craig passed away, Dennis offered condolences to his family online and thanked the man for saving his life.

Article continues below advertisement
After Rodman felt he was no longer welcome on the Detroit Pistons in 1993, he asked for a trade, and soon started playing with the San Antonio Spurs. The fit was much better for the athlete, but soon he would join the Chicago Bulls, where he won multiple titles alongside Michael Jordan and Scottie Pippen.
Watch Rodman: For Better or Worse Tuesday, September 10 at 9 p.m. EST on ESPN.