'Grey's Anatomy' Fans Are Finally Meeting Derek Shepherd's Fourth Sister in Season 15
After 15 seasons, fans are finally meeting Derek Shepherd's fourth sister, Kathleen, aka Kate, in an upcoming episode.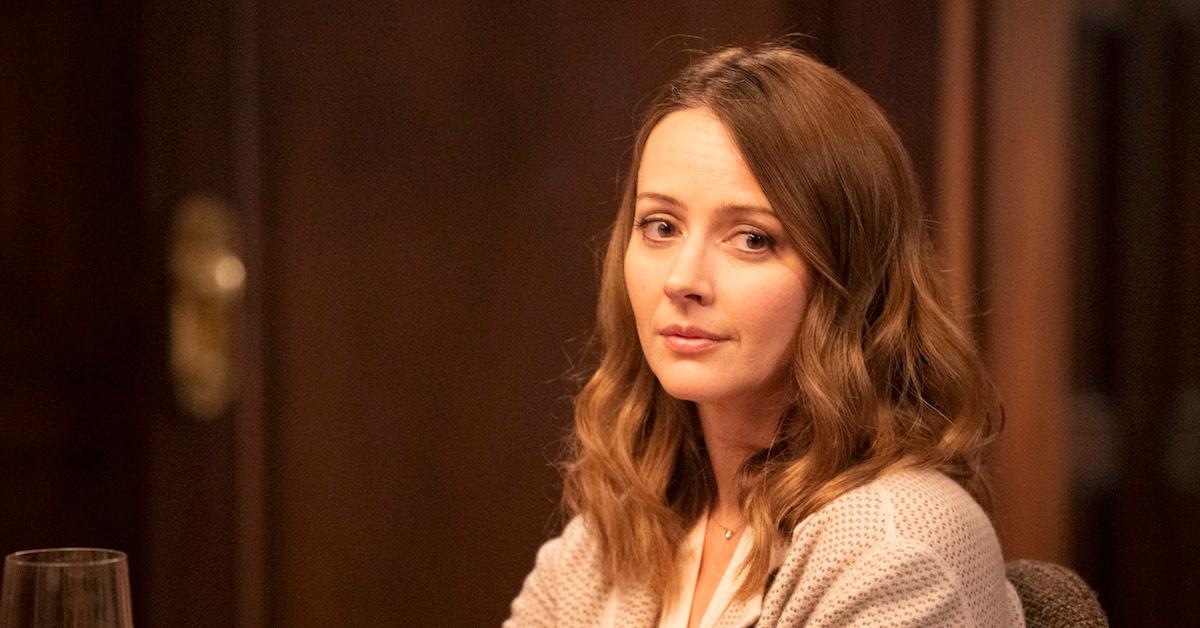 Get ready, Grey's Anatomy fans. You're about to meet Derek Shepherd's fourth sister, Kathleen.
Over 15 seasons, viewers have been introduced to three of the late doc's siblings, including, of course, Amelia Shepherd (Caterina Scorsone), who became a main character on the series in Season 11.
Article continues below advertisement
According to TVLine, Kathleen will appear on the April 11 episode, "Good Shepherd," which will be "Amelia-centric." Scroll down for more information about the sisters' highly anticipated reunion.
What we know about Derek Shepherd's sister, Kathleen (aka Kate):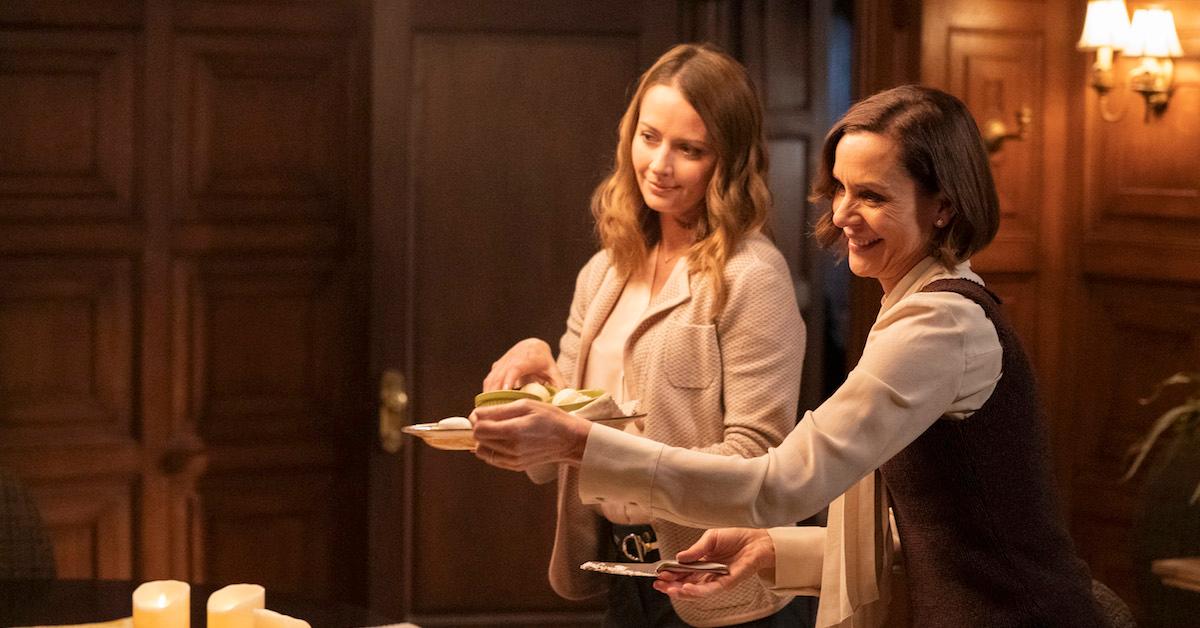 Article continues below advertisement
Like the rest of her family, Kathleen — who's portrayed by actress Amy Acker — is in the medical profession, having trained in psychiatry. We first learned of her existence in Season 3, where it's mentioned that she's married with children. In fact, Meredith commented that while Kathleen seems like a good mother, she wouldn't want to hang out with her future sister-in-law often. Ouch.
Her name also popped up in the Season 9 episode, "Love Turns You Upside Down," which saw Meredith desperately try to fix Derek's injured hand. She asked former surgical intern Heather to contact all of his sisters in the hopes that one of them would donate a nerve.
E! News reports that the upcoming storyline will follow Amelia and Link (Chris Carmack) as they operate on a patient with a severe spinal deformity in New York. Based on photos from the episode, their east coast visit also includes dinner with Kathleen and the duo's sister, Nancy (Embeth Davidtz).
Fans first met Nancy back in Season 3 and were previously introduced to Derek's sister Lizzie (Neve Campbell) in Season 9.
Article continues below advertisement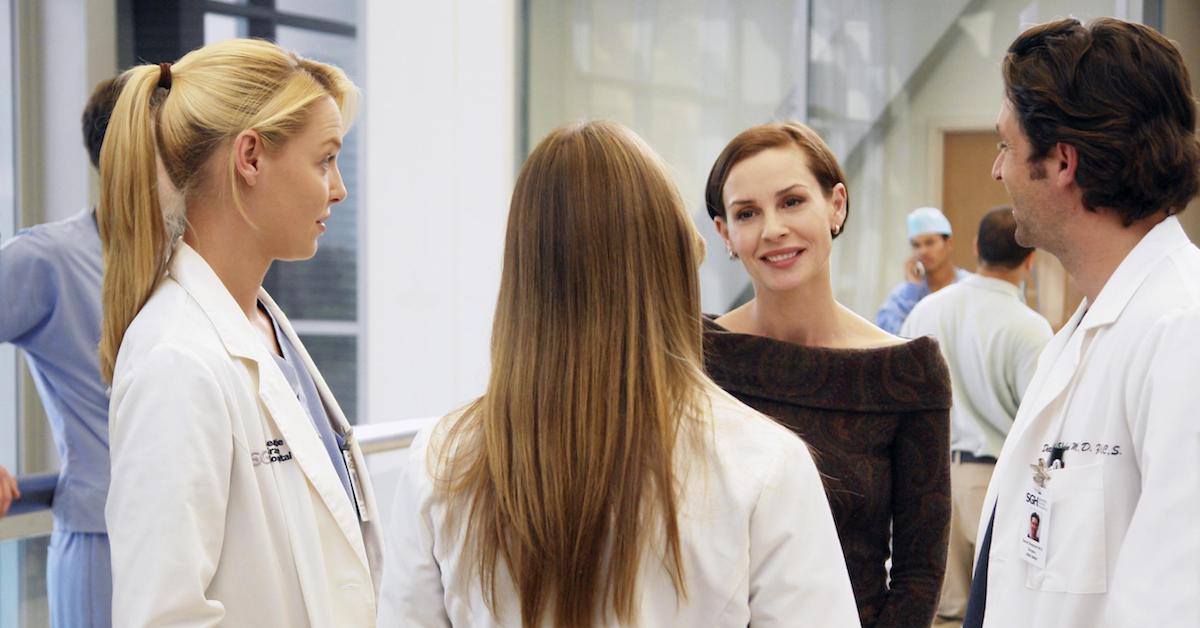 In a conversation about her standalone episode, Caterina wouldn't comment on any specific plot points, but she did say, "I've been doing the show for a long time and just hearing what it's about fills me with nervous excitement."
Article continues below advertisement
What we know about actress Amy Acker:
As of right now, it looks like the 42-year-old is only set to guest star on one episode of Grey's, though that could be subject to change.
Amy is best known for her roles on Angel, Person of Interest, and Marvel's The Gifted, which just wrapped up its second season on Fox.
"I've been so lucky," the Dallas native told Collider in 2017. "I've worked with such amazing writers that have made these characters, and then I've gotten lucky to play them." The former model explained that her role as hacker Root on Person of Interest marked a "turning point" in her career.
Article continues below advertisement
"I am not computer savvy. It was fun to get to do a lot of research on that character. And then, getting to have that relationship with Shaw (Sarah Shahi) and what that meant to the fans, and seeing how important their relationship was and how it affected people, was really special," she shared. "That whole experience was challenging. It was the most challenging and the most rewarding."
Watch new episodes of Grey's Anatomy Thursdays at 8 p.m. ET on ABC.