'Power Book II: Ghost' LaToya Tonodeo Talks New Boyfriend: "Salim Was Different" (EXCLUSIVE)
Does Diana Tejada get a new boyfriend on 'Power Book II: Ghost'? In an exclusive chat with 'Distractify,' LaToya Tonodeo talks about the new man.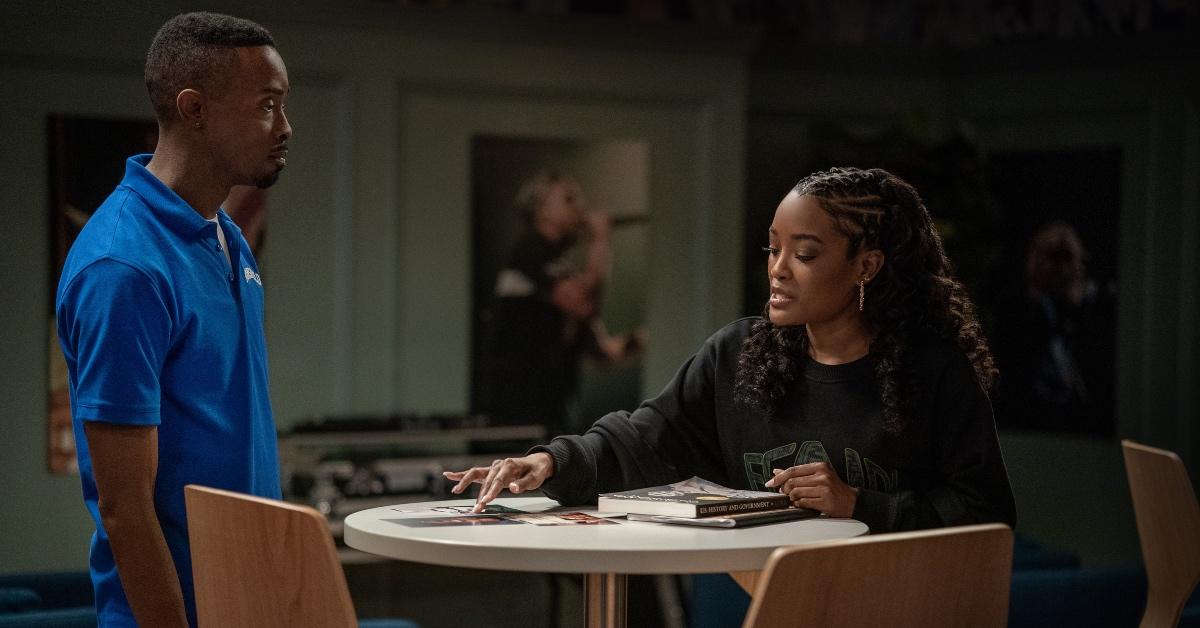 Spoiler alert: This article contains spoilers for Power Book II: Ghost Season 3.
Avid Power Book II: Ghost viewers know that Tariq had social media talking all through Season 2 due to his love square. Tariq dated Lauren Baldwin (Paige Audrey-Marie Hurd), had an on-again-off-again relationship with Effie Morales (Alix Lapri), and seemed to be building a situationship with Diana Tejada (LaToya Tonodeo).
Article continues below advertisement
However, it appears that while Diana is still interested in Tariq, she realizes Effie is in the picture during Season 3. However, relationships in the Powerverse change in the blink of an eye and Effie and Tariq's coupledom is now kaput.
Additionally, Diana's new boyfriend, Salim Ashe Freeman (Petey McGee), is trash. Social media users were never too fond of his corny, hotep vibe. Not to mention, some viewers criticized Diana for starting a relationship with Salim in the first place.
Contrary to popular belief, there is an understandable reason for Diana and Salim's short-lived relationship. In an exclusive chat with Distractify, LaToya Tonodeo is spilling the tea on Diana's logic behind dating Salim and where she stands with Tariq.
Article continues below advertisement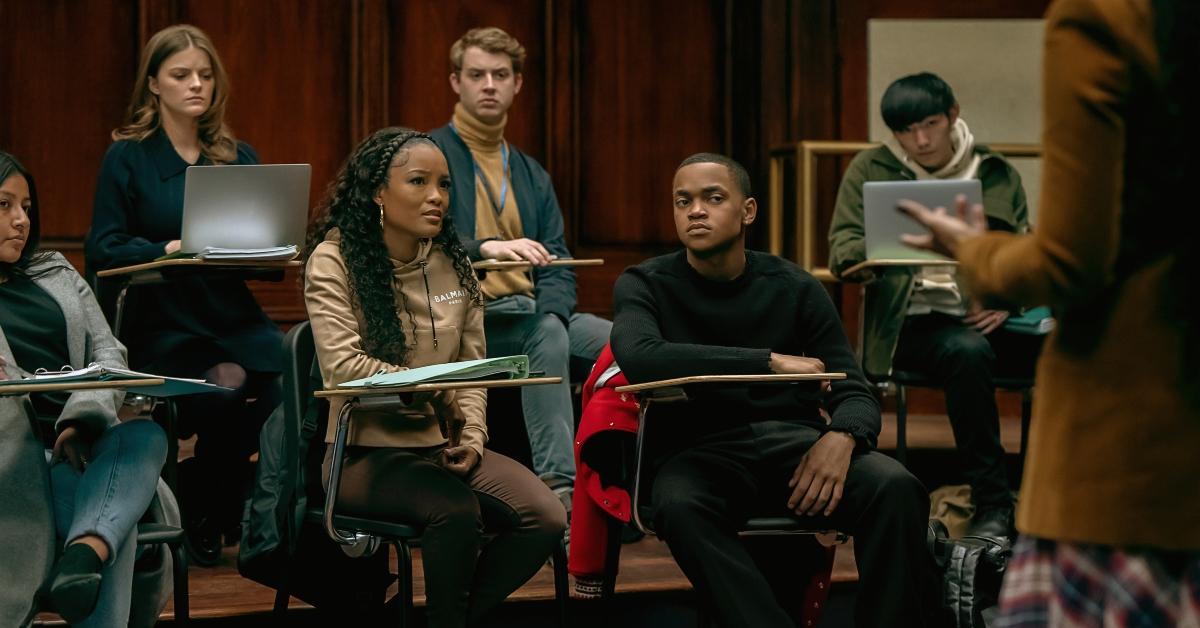 LaToya Tonodeo shares that Diana's "new boyfriend" that she recently broke up with is a far cry from what she's used to.
At first, fans were divided about Diana dating Salim. After all, he's the T.A. in her American Psyche class and he appears to be too nosy. However, LaToya explained that Diana's logic behind dating Salim was simply due to him being different from the type of guys she's used to.
Article continues below advertisement
"Salim was someone new for her... totally different than what she's used to," LaToya exclusively told Distractify. "She's used to the street life, the gang life from that type of family and that type of vibe with Tariq. Salim was totally different. He is this teacher's assistant and very much on the straight and narrow. So it was probably kind of appealing to her."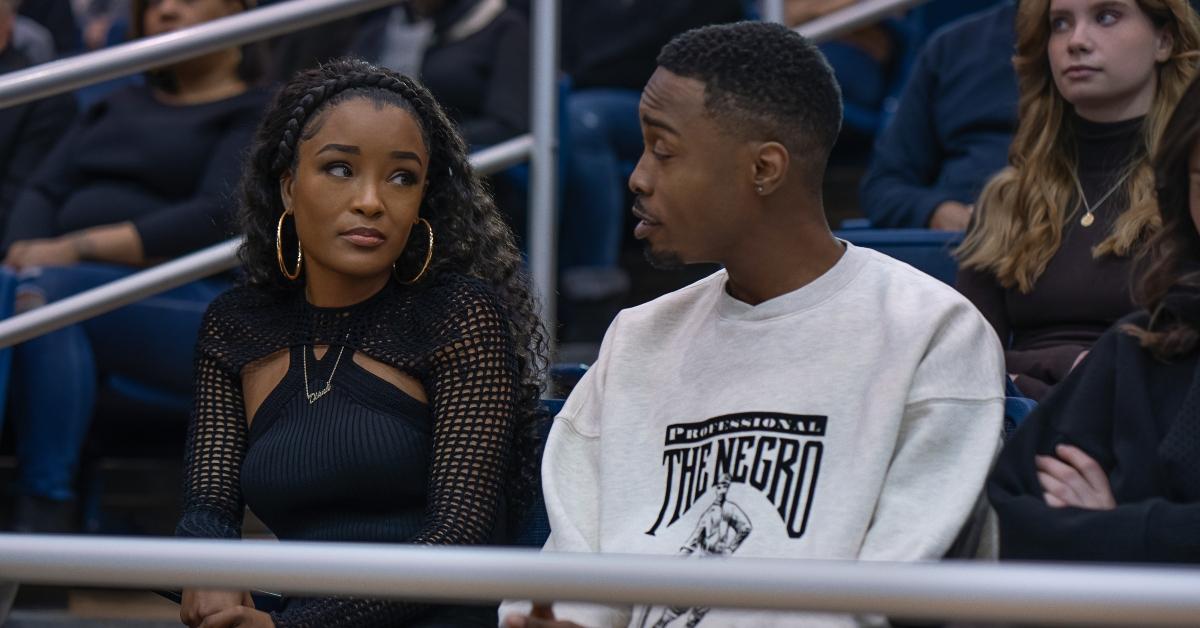 Article continues below advertisement
Now that Salim is showing his true colors as a person and a partner, viewers are elated about Diana ending the relationship in Episode 7.
Salim has a habit of speaking ill about Diana's family, using Google to learn intel about the family's legal history, and even feels comfortable disrespecting Lorenzo in his home at the repass. Ultimately, Salim's behavior proves to be too much for Diana and she kicks him out.
Salim tries to get back into Diana's good graces by going to her dorm room to give her flowers. However, Diana's friends let him know that Diana is currently with Tariq, which results in Diana and Tariq having an intimate encounter.
Salim then surprises Diana at a talent show at Stansfield with a spoken word performance, but Diana is not impressed. Like all viewers, Diana says that the poem was "corny."
Article continues below advertisement
Article continues below advertisement
Salim drops the nice guy act and fires Diana and threatens to expose her for selling drugs in the snack shop. As a result, their relationship comes to an end.
Diana later flips the script by exposing Salim for being a fraud, a hotep, and a MAGA-supporter adoptee. Essentially, Diana gets her power back via extortion. As long as Salim keep his mouth shut, provides Diana with a raise, and gives up some of his hours at the snack shop for students who need aid, she won't expose him.
Will Diana and Tariq decide to explore a relationship on 'Power Book II: Ghost?'
If you ask some Power Book II: Ghost fans, it makes sense for Diana and Tariq to pursue a relationship. Diana and Tariq not only come from the same worlds, they also share the mutual interest of leaving the drug game behind.
Not to mention, since Diana and Tariq had a moment, it's clear that the pair do have feelings for one another.
Article continues below advertisement
However, some folks believe that Tariq is simply using Diana as a rebound from Effie. But, LaToya shares that Diana and Tariq's connection goes a bit deeper.
"I wouldn't doubt it, maybe," LaToya said about Tariq possibly using Diana. "But she needs him to. They kind of use each other in a way. Diana is rebounding with Tariq in a way too. Diana is grieving her father. She's also still somewhat grieving her cousin-brother. It's a lot going on. And Tariq is her first so she feels comfortable with him."
Article continues below advertisement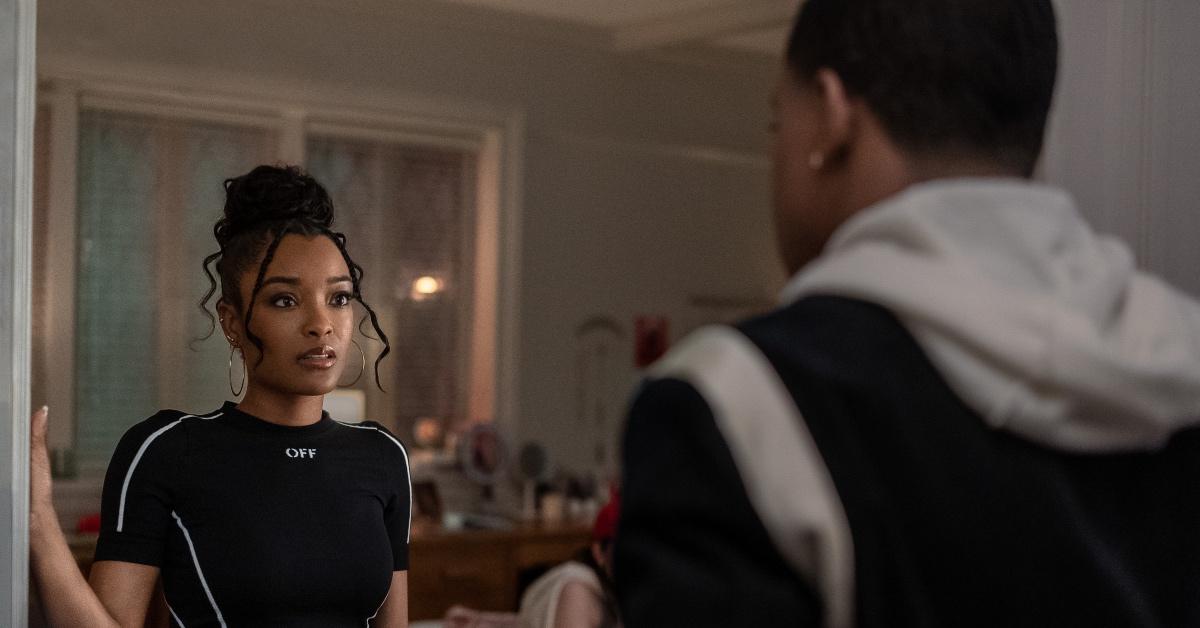 LaToya continued: "I feel like Tariq feels comfortable with Diana because they're both within the same world. They're both grew up in the game and are products of the game. They both wanted to do better and go to school. So it's a little more than what meets the eye."
With that in mind, we wouldn't be surprised if Diana and Tariq are endgame. After all, their connection is undeniable.
Catch new episodes of Power Book II: Ghost Fridays at 9 p.m. EST on Starz.