Twitter Fans Are Not Happy with Ice Cube, and Here's Why
Ice Cube was celebrated by one of Trump's advisers on Twitter for working with them on legislation for the Black community. Did Ice Cube endorse Trump?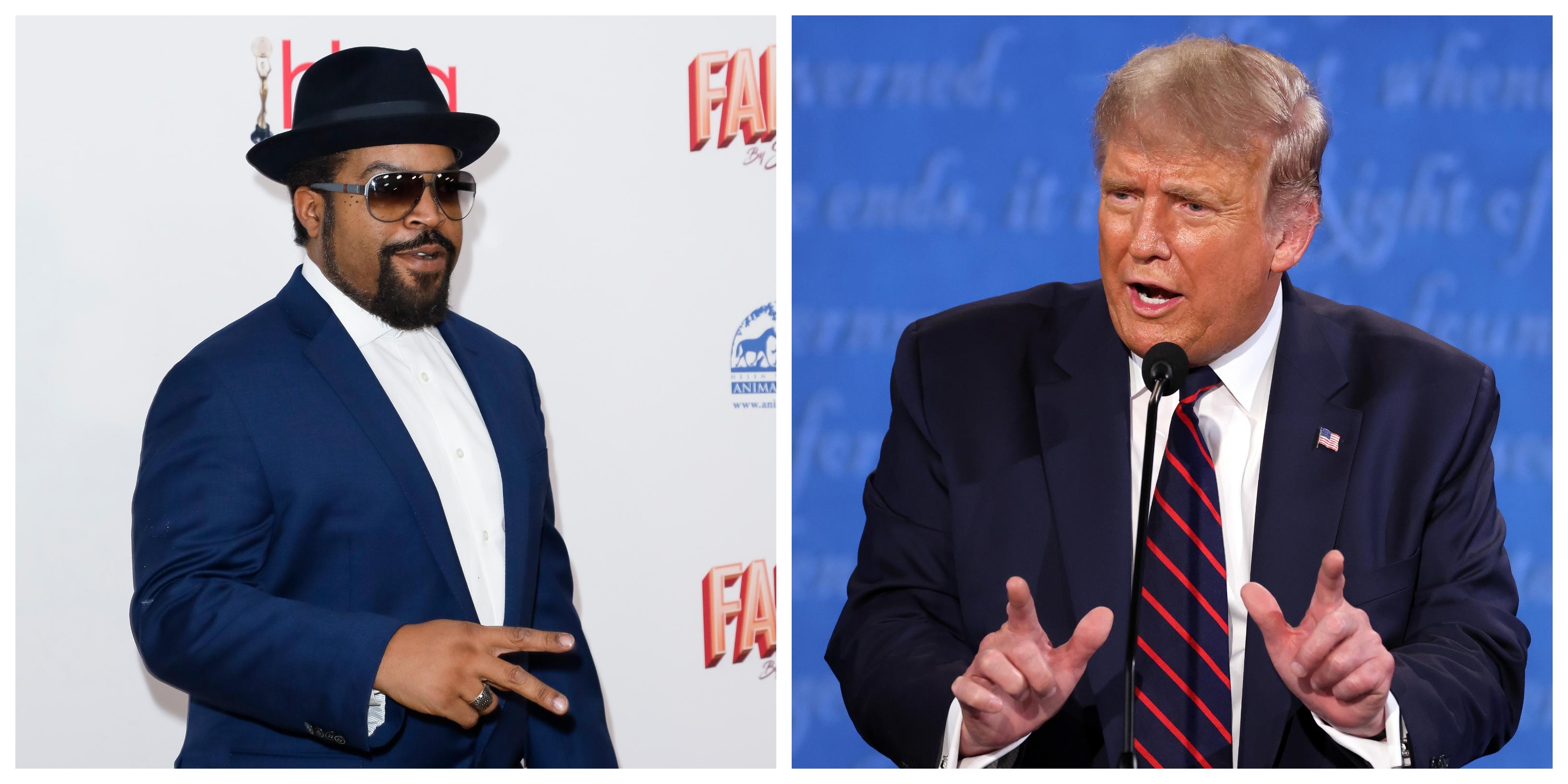 Rapper Ice Cube has made his way back into the public eye quite a few times in the past months. He was recently under fire for some anti-semitic comments, and now, Trump staffer Katrina Pierson is tweeting her thanks to The Cube for helping come up with the Platinum Plan, a Trump campaign plan to bring on more Black voters. Ice Cube himself has not endorsed Trump, but he did work with Trump on this new plan.
Article continues below advertisement
Trump's adviser tweeted her thanks to Ice Cube.
On Oct. 13, Ice Cube was the unexpected subject of Trump campaign adviser Katrina Pierson's tweet. Pierson thanked Ice Cube for working with their campaign to come up with the Platinum Plan, a campaign move to try to get Black voters on board with Trump's run for President.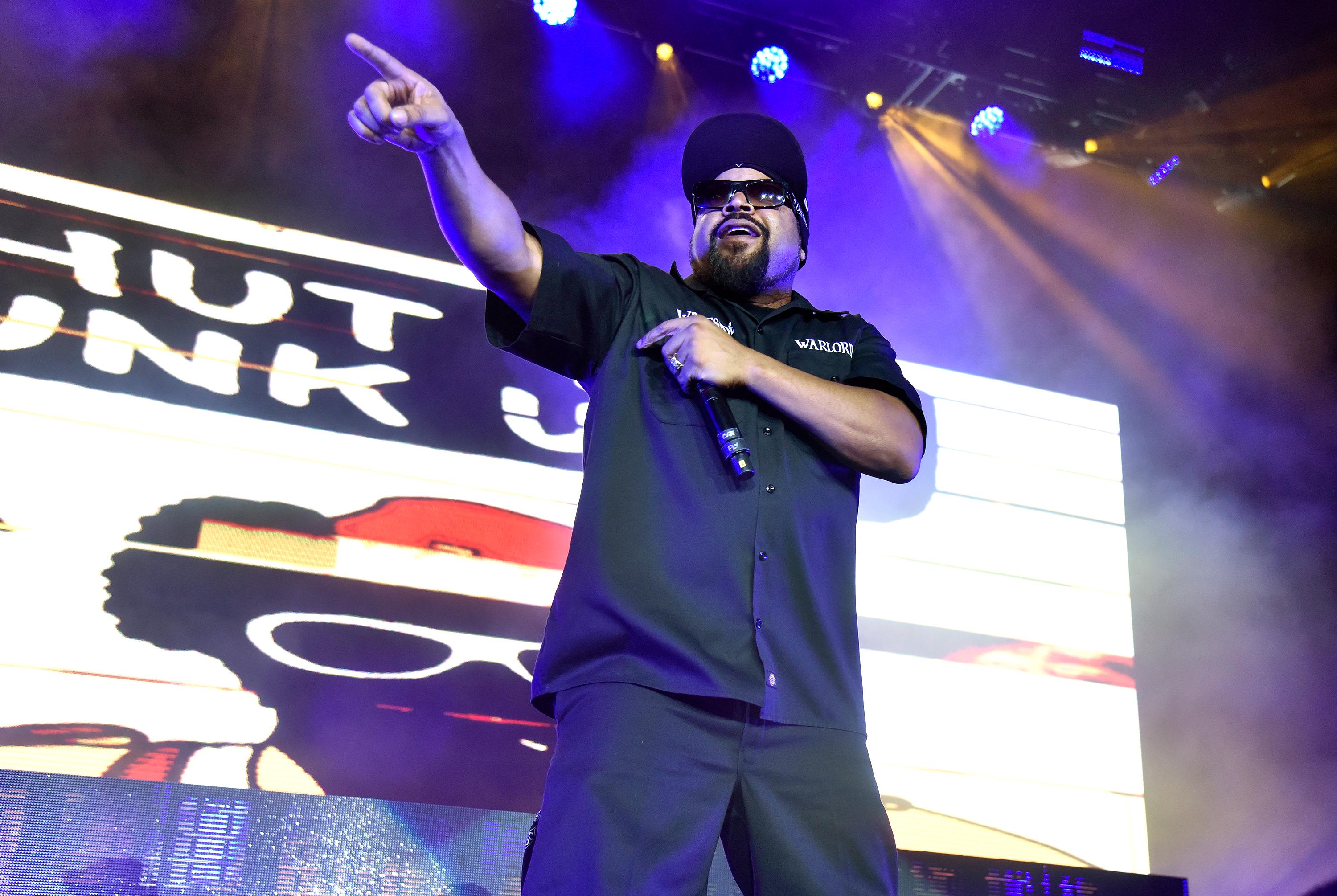 As murky as these waters can be, most of the facts are told by Twitter (a sentence we'd never thought we'd hear). Let's follow the thread.
Article continues below advertisement
Trump's Platinum Plan may look positive on paper, but when read between the lines, there are plenty of discrepancies. He throws in denoting both the KKK and antifa as terrorist organizations. While the KKK definitely should have been classified that way a long time ago, antifa simply stands for anti-fascism, and Trump's loud abhorrence towards the group is a way to scapegoat and draw hate towards left-leaning citizens.
Trump's plan also states that Juneteenth will become a national holiday, which is great! However, that's much easier for him to promise than to denounce the detrimental policing towards Black communities. It's surprising Ice Cube even had a hand in this plan, especially when he spoke out after the death of George Floyd, when this plan does so little to address the imbalance in our law enforcement.
Article continues below advertisement
Ice Cube confirmed he worked with Trump on this plan.
While Ice Cube has not endorsed Trump, he was open to working with Trump to come up with a "Contract With Black America." Ice Cube shares that he was contacted by both parties to come up with this contract, and while the Dems wanted to hold off, Trump was willing to work on it now. However, Trump did make changes to the contract after speaking with Ice Cube, which isn't the best foot to start off a mutual agreement on.
Ice Cube shares that he also isn't sure it matters which party Black voters vote for, since the same inequities seem unending. He also acknowledges his refusal to endorse the Biden-Harris ticket. Hopefully, this election will make a difference, but it's not hard to understand why The Cube feels this way, considering the decades of oppression towards Black folks. Maybe his fans will be able to convince him otherwise.
Article continues below advertisement
Twitter fans and fellow celebrities are not happy with Ice Cube right now.
One thing we can always rely on is reaction tweets. And as more information is revealed about the CWBA and the Platinum Plan, Ice Cube's fans have been calling him out on his cooperation with Trump.
Article continues below advertisement
Article continues below advertisement
Ice Cube has not endorsed Trump in the past.
Not only has Ice Cube not endorsed Trump, but he shared that he was actively anti-Trump in a tweet during the 2016 election cycle.
Politically, Ice Cube is the main man behind "F**k the Police," and has been relatively outspoken in support of the Black Lives Matter movement.
In June, when he was under fire for tweeting anti-semitic imagery, he later met with the Zionists of America President to condemn anti-semitism and apologize for his ignorance on the images he shared. He's willing to learn, apologize, and support other communities, and right now, it's clear Ice Cube is trying to do what he can to support his community too.
Election Day is Nov. 3. Register to vote at vote.gov and head to your state's board of elections for details on requesting a mail-in or absentee ballot.