Do the Kardashians Support Donald Trump? They're Passionate About Politics
With Kanye West running for president in certain states and Kim's political involvement, 'KUWTK' fans have wondered: Do the Kardashians support Trump?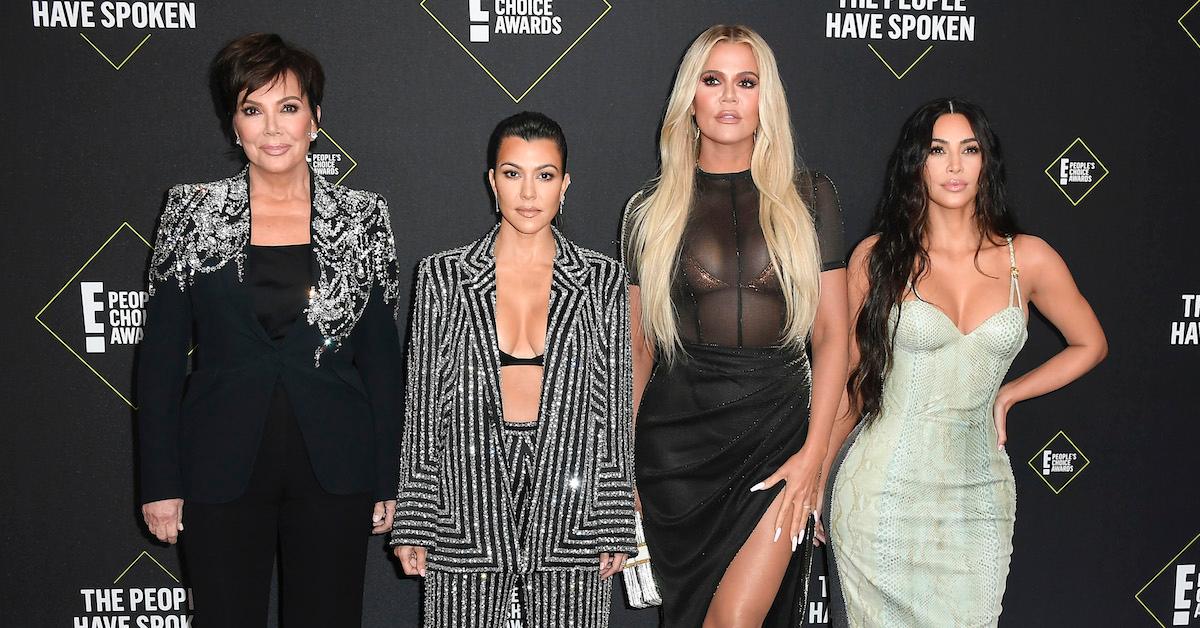 With Kanye West on the presidential ballot in several states for the 2020 election, the Kardashians have been thrust into the political spotlight once again. The drama-filled debacle seems to have had a profound effect on Kanye and Kim Kardashian's marriage. And although the KKW Beauty mogul has publicly supported her husband's political endeavor, many Keeping Up with the Kardashians fans have wondered: Do the Kardashians support Donald Trump?
Article continues below advertisement
Do the Kardashians support Trump?
Financially, it would make sense for the Kardashians to support Donald Trump — mostly because former Vice President Joe Biden supports raising taxes on the very rich. But that doesn't mean they necessarily agree with his other policies or like him as a person. (Plus, each member of the reality TV family is their own person with their own beliefs.) Let's take a closer look at specific members of the Kar-Jenner clan, shall we?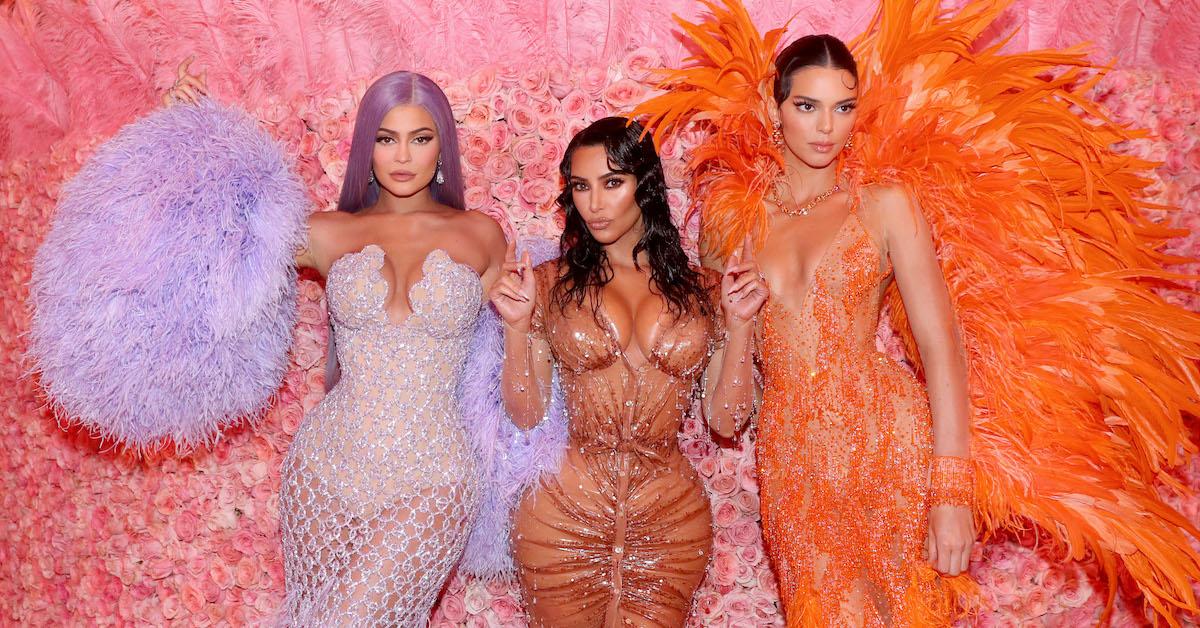 Article continues below advertisement
Kanye West has been vocal about his support for Trump.
In 2018, Kanye West's string of bizarre tweets about Trump, slavery, and politics in general puzzled many of his friends and foes alike.
"You don't have to agree with trump but the mob can't make me not love him," Kanye tweeted in April in 2018. "We are both dragon energy. He is my brother. I love everyone. I don't agree with everything anyone does. That's what makes us individuals. And we have the right to independent thought."
Article continues below advertisement
It's unclear whether Kanye still supports Trump as fervently today. However, Ye has donated to the Democratic National Committee, Barack Obama, and Hillary Clinton, among other left-wing political groups in the past. Considering Kanye's name is on the presidential ballot in some states, we wouldn't expect him to vote for Trump in the 2020 election.
Kim Kardashian has met with President Trump regarding criminal justice reform.
Article continues below advertisement
Article continues below advertisement
Although Kim (who is studying to become a lawyer) is willing to work with Trump on prison reform and criminal justice, that doesn't mean she necessarily supports Trump's re-election. Still, she has always remained publicly supportive of Kanye.
"He is very not political, actually," Kim said at the Criminal Justice Reform Summit in November 2018, adding that Kanye "just happens to like Donald Trump's personality, but doesn't know about the politics."
Kim continued, "I've educated him. I think he gets really misconstrued. He will always say that he was friendly with [Trump] before ... and is friendly with him now ... I think what my husband fights for—and again, he's not the best communicator at explaining it — but what he fights for is the right to like what he wants to like, even if it's different from what you like."
Article continues below advertisement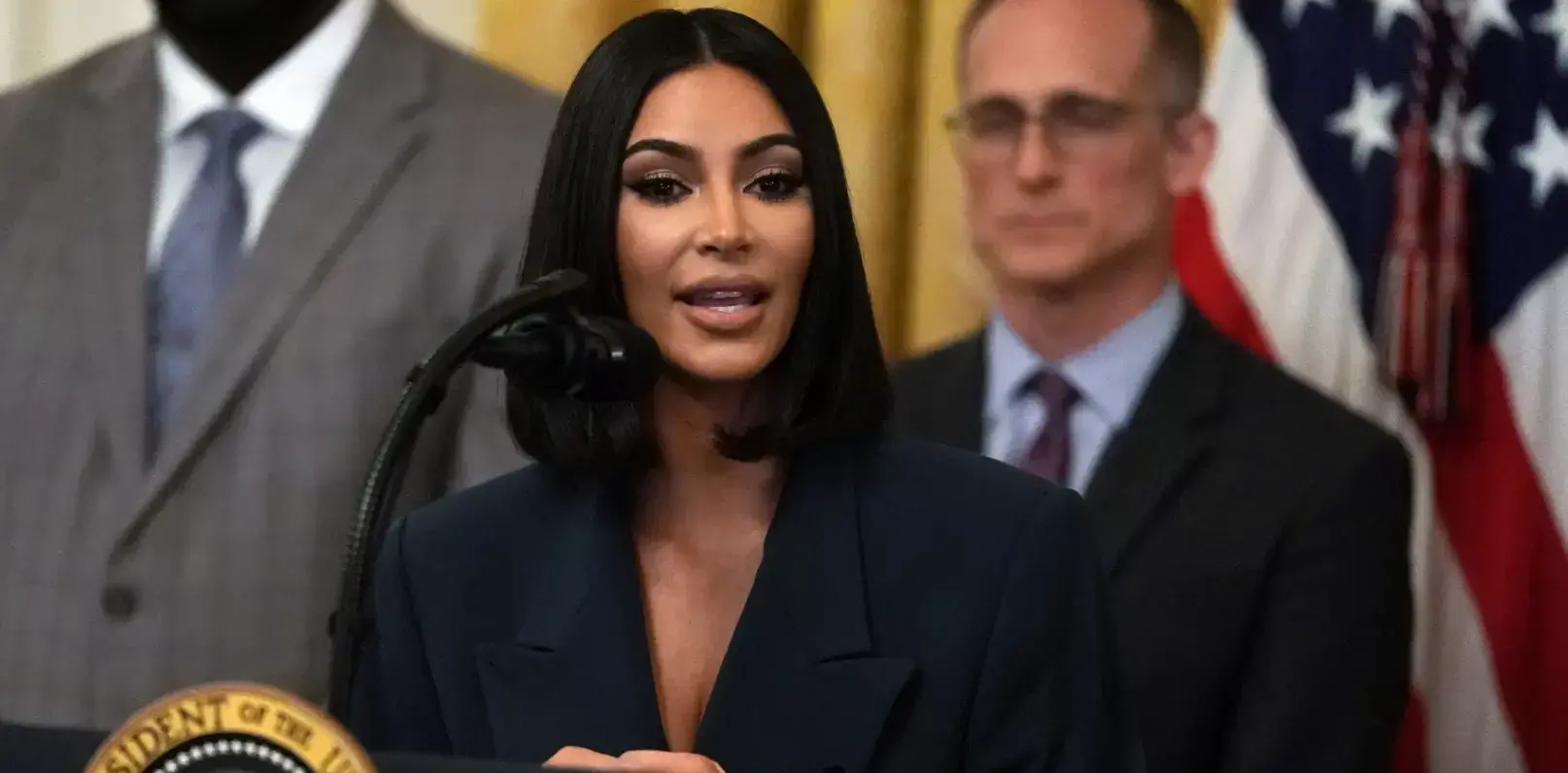 Khloé Kardashian isn't exactly a fan of Trump.
Kim met with Trump again in June 2019 to discuss a ride-share program with Lyft that helps inmates who have recently been released get to interviews. (Which was documented on KUWTK.) When she returned home, Kim told Khloé she should come with her next time, to which Khloé replied, "Girl, I've been when a different president was in office."
Article continues below advertisement
There's another reason Khloé probably isn't a Trump supporter: her 2009 appearance on Celebrity Apprentice. "It wasn't because of my work ethic, it wasn't because I was slacking. It was because of my DUI," she said. "I don't think I should have been fired for that reason alone. I just wish Mr. Trump would have handled the situation a little differently."
Not to mention, in July 2016, Khloé flat-out told Chelsea, "I don't think [Trump] would make a good president." And we have a feeling she still feels the same way today.
Article continues below advertisement
Kris Jenner has hinted that she doesn't share Kanye's political views.
In October 2018, Kris appeared on The Ellen DeGeneres Show, where she addressed her son-in-law's string of bizarre tweets, which included his support of Trump.
Article continues below advertisement
"He was sharing thoughts and things of himself, but I would rather he would share some of that stuff privately," Kris, who was a vocal supporter of Hillary Clinton in the 2016 election, told Ellen at the time. "He definitely has his own thoughts and opinions, and he gets very excited about that," she continued. "He does have different sides to him, and this is a side that nobody's seen before."
Kris continued, "Kim always says, 'I can't control what somebody else does,' and I feel the same way," Jenner said. "His [views] are very strong. He's very opinionated. He has a big voice and he has a lot to say."
Article continues below advertisement
Kylie Jenner posted a seemingly anti-Trump message following the 2016 election.
After Trump won the 2016 election, Kylie took to Instagram with a photo of a woman reading The Times newspaper, which featured the headline, "Day the world ended."
Article continues below advertisement
Kendall Jenner got in a jab against Trump on 'Celebrity Family Feud.'
The Kar-Jenners appeared on an episode of Celebrity Family Feud that aired in June 2018 — and one of Kendall's answers said it all about her support (or lack thereof) of Donald Trump. When host Steve Harvey asked to name someone you'd hate to show up at a wild, naked party, Kendall replied, "Donald Trump." This prompted her family and audience members to laugh and applaud, with Khloé even letting out a whoop of approval.
Article continues below advertisement
Kourtney Kardashian doesn't seem to support Trump, either.
Kim's oldest sister, Kourtney, for the most part has kept her opinions about Donald Trump to herself. However, Kourtney — as well as Khloé and Kylie — did unfollow Kanye following his tweets supporting Trump in 2018. So that definitely offers a clue.