From rubbing elbows with Donald Trump in 2018 to donating to families that have been affected by police brutality in 2020, it seems as though Kanye West's social and political views are — well — kind of all over the place. That being said, we've compiled an extensive list of Kanye West's political donations, and they're unsurprisingly inconsistent.
September 2012: $1,000 to Barack Obama.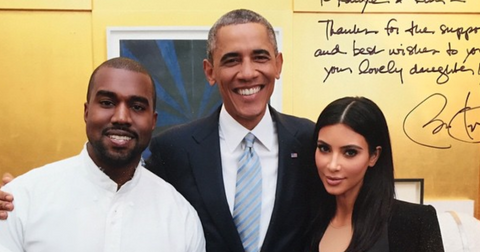 Back in September 2012, only a few months before the Presidential election, Kanye donated $1,000 to Democratic candidate, Barack Obama, who was running for his second term, according to NBC Washington. At the time, West was working on his compilation of Black artists, Cruel Summer, and had been actively advocating for racial equality. Fans were later disappointed when Kanye criticized Obama on Twitter, saying "nothing in Chicago changed."
October 2014: $15,000 to the Democratic National Committee
Kanye showed his support for blue candidates and left-wing beliefs by doling out a whopping $15,000 to the Democratic National Committee back in October 2014, according to New York Magazine, after heavily advocating for racial, gender, and sexual equality. He ended up performing at the DNC, as you can see in the video above.
August 2015: $2,700 to Clinton
Kanye wasn't always a Trump stan. According to The Fader, the "Ultralight Beams" singer made a $2,700 donation to Hilary Clinton's campaign back in 2015, only a year before her loss to Donald Trump in the 2016 presidential election. We aren't sure how he feels about with that past donation these days.
October 2018: $73,540 to Chicago Democratic mayoral candidate Amara Enyia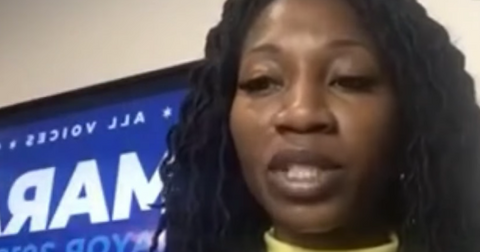 October 2018: tremendous vocal support for Republican president Donald Trump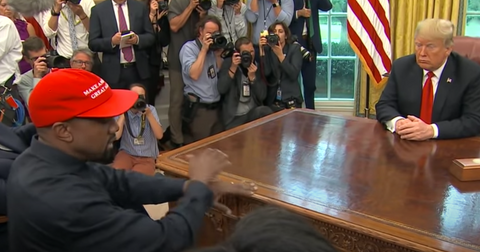 Everyone remembers MAGA-era Kanye. According to The New York Times, the rapper sported a "Make America Great Again" hat, visited Trump in the Oval Office on multiple occasions, and even took to Saturday Night Live to rave about the Republican president. Fans were shocked, to say the least, but he later decided he wanted to separate himself from politics. It's unclear if he made any financial donations, but his stance was quite clear at the time.
November 2018: $126,460 more to Enyia
Fans were somewhat surprised when Kanye donated $126,460 more to Enyia, after heavily advocating for Trump. Kanye and Chance the Rapper even attended a rally to advocate for Amara's campaign, together.
June 2020: $2 million donation to the families of George Floyd, Ahmaud Arbery and Breonna Taylor
While the Black Lives Matter movement is a human rights issue — not a political issue — fans were pleasantly surprised when Kanye decided to take a stand against racism and donate $2M to the families of George Floyd, Ahmaud Arbery, and Breonna Taylor, according to CNN. Floyd and Taylor died at the hands of police and Arbery's shooting is being investigated as a hate crime, so needless to say, we're glad Kanye took a stand on their behalves. He also apparently made a point to attend Chicago protests.
Kanye's views have certainly fluctuated over the years, but based on his latest donations, we're glad to see where his morals lie. But will he still run for president in future elections? Only time will tell.