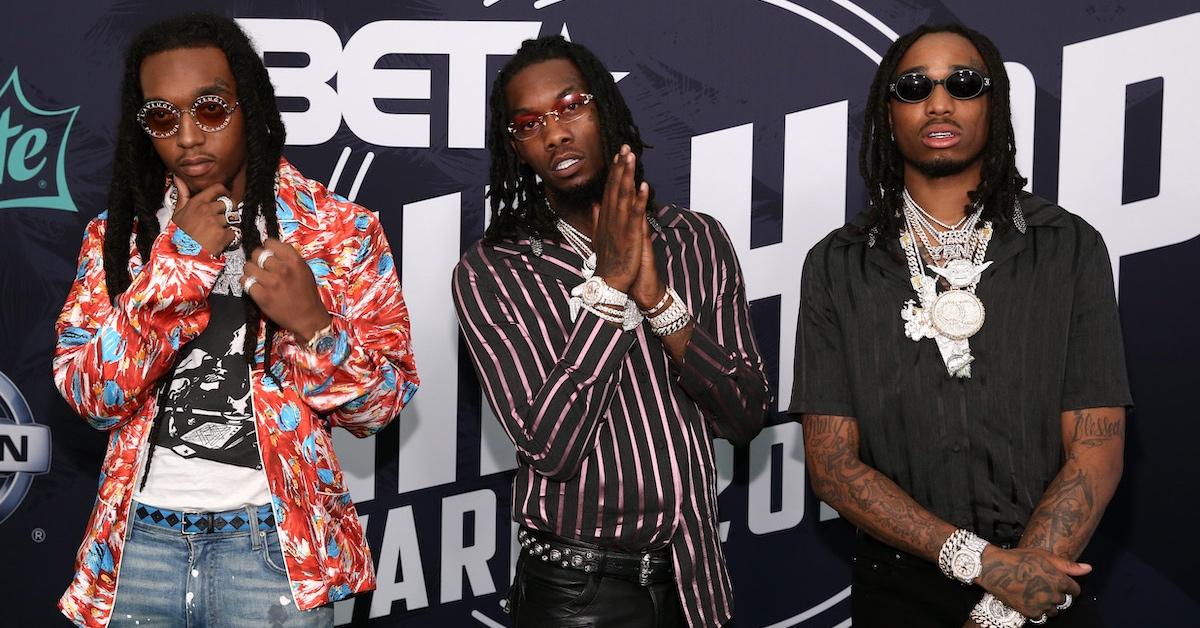 Fans Are Worried That the Migos May Have Broken up for Good
It looks like the Migos may have some "Straightenin'" to do — pun intended! Ever since the hip-hop music trio stepped onto the scene in 2008, fans have been in awe with their artistry. The group is known for creating trap music with a dose of mumble rap that has shifted the genre and influenced their ever-growing fanbase. Thanks to the Migos' hit songs that include "Versace," "Bad and Boujee," "Stir Fry," and more, the group has been a mainstay in hip-hop for more than a decade.
However, it appears that trouble may be looming within the group.
Article continues below advertisement
Hip-hop fans know that groups rarely stay together. While the Migos have all released solo projects, the group has always come together to make music. However, social media has been buzzing since May 2022 about the group possibly going their separate ways for good. And now, the group has made headlines yet again for canceling their 2022 Governors Ball performance.
So, did the Migos break up? Here's everything that we know.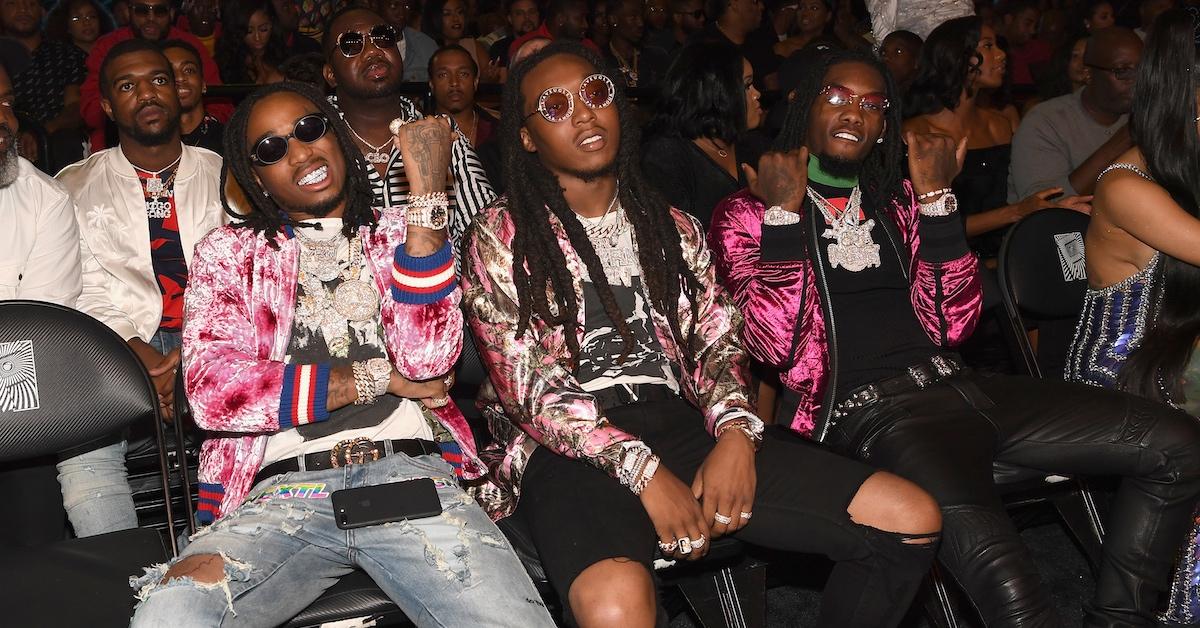 Article continues below advertisement
The Migos breakup rumors have resurfaced after the group canceled their 2022 Governors Ball performance.
Just as the Migos breakup rumors from May 2022 started to die down, it appears that social media users are side-eyeing the hip-hop trio once again. On June 7, 2022, the Governor's Ball official Twitter page shared the troubling news that the Migos will no longer be performing at the New York City three-day musical festival, which runs from June 10–12, 2022.
Article continues below advertisement
Naturally, social media users attributed the cancelation to rumors of the trio going their separate ways, and it's easy to see why. However, sources recently told TMZ that the Migos have not disbanded. In fact, the reason for the group skipping out on the show is simple: a scheduling conflict.
A label representative told the outlet that the Migos had to bow out of Governors Ball NYC 2022 because Quavo is filming for a movie. Unfortunately, the schedule didn't align.
However, the site does share that Lil Wayne has reportedly taken the Migos' place, to fans' satisfaction.
Article continues below advertisement
Migos breakup rumors first surfaced in May 2022 after Offset and his wife, Cardi B, unfollowed Takeoff and Quavo on Instagram.
Article continues below advertisement
Keep in mind, celebrities unfollow one another all the time. So, that doesn't necessarily mean that the trio are at odds with each other or one person. Not to mention, some artists tend to unfollow or change the aesthetics of their social media pages before releasing a new project.
In other words, it's best not to jump to conclusions — especially since reps have cleared up the most recent rumors.
As of this writing, Cardi B and Offset are still unfollowing Quavo and Takeoff on social media and vice versa.
Article continues below advertisement
Takeoff and Quavo dropped new music under the alias Unc and Phew.
The Migos breakup rumors have been enough to cause quite a stir online, and fans continue to roll with the narrative since Quavo and Takeoff announced and released a new project.
On May 18, 2022, Quavo took to Instagram to share the cover art for his single with Takeoff titled "Hotel Lobby." The track was released on May 20, 2022, under the moniker Unc and Phew, which pays homage to their familial ties. In case you've been out of the loop, Quavo is Takeoff's uncle.
Article continues below advertisement
However, it still has not been confirmed if the single will jumpstart an album for the pair. But, if the Atlanta MCs ultimately decide to do a project together, it shouldn't be an issue. After all, the Migos have all worked on their own projects over the years. So, two of the three pairing together shouldn't make a difference.
Not to mention, Offset also teased new music for fans on social media. On May 25, 2022, Offset took to his Instagram Stories (per fan page OffsetStories) to share a video of himself playing unreleased music in the background as he strolled around his backyard. There is no telling if and when Offset will release the music, but it was enough to further fuel the breakup rumors as well.
Article continues below advertisement
Considering that social media is known to be the land of all things messy, it's no surprise that the breakup rumors have been running rampant. However, only time will tell if the Migos will truly go their separate ways.