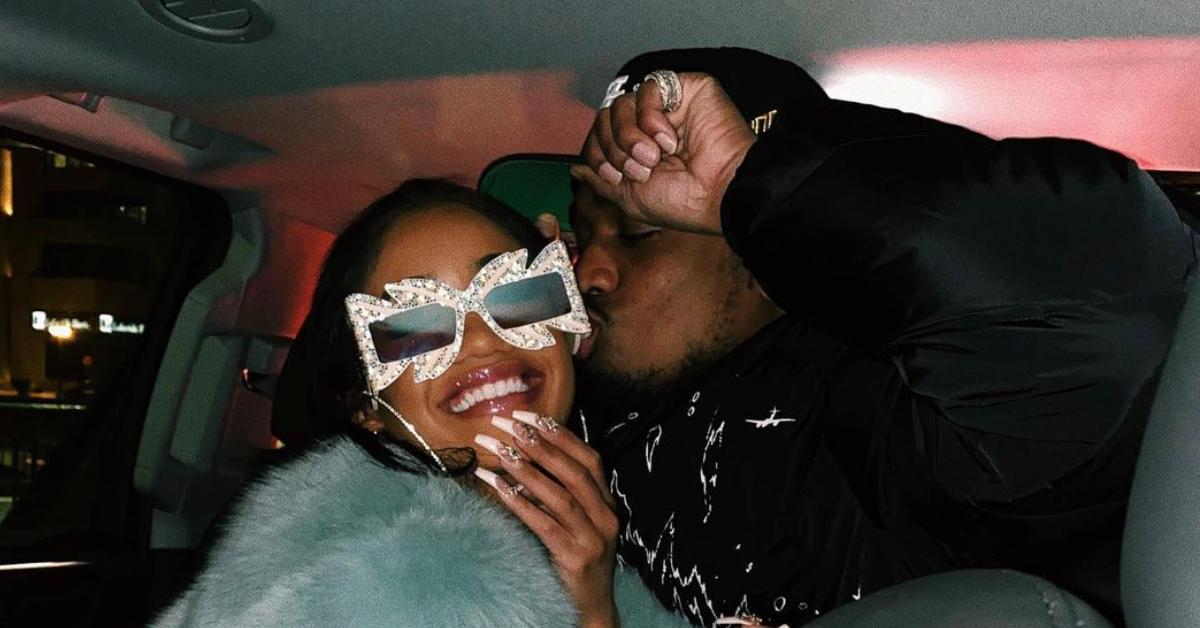 Saweetie Has Spoken out About The Elevator Altercation — "We Have Both Since Moved On"
By Distractify Staff

Apr. 2 2021, Updated 10:56 a.m. ET
Saweetie's debut single "ICY Girl" caught the attention of not only listeners across the world, but her one-day boo, Quavo. After announcing their relationship, the two quickly became one of the most beloved duos on social media, consistently filling our timelines with the couples' content we didn't know we needed. 
Article continues below advertisement
Quavo and Saweetie's supposed modern-day fairytale gave us hope that we, too, could one day find love in our DMs, but it turns out that all good things come to an end. Quavo and Saweetie have called their relationship quits, and it has divided fans. And with the new development of the elevator video that showcased a physical altercation and Saweetie now speaking out, it has taken their story to the next level.
So, what's really going on between the two? Keep reading to get the full scoop. 
Did Quavo and Saweetie break up?
After rumors began around their relationship status, Saweetie took to Twitter to announce that she is officially single.
"I'm single. I've endured too much betrayal and hurt behind the scenes for a false narrative to be circulating that degrades my character," she wrote. "Presents don't band aid scars and the love isn't real when the intimacy is given to other women."
Article continues below advertisement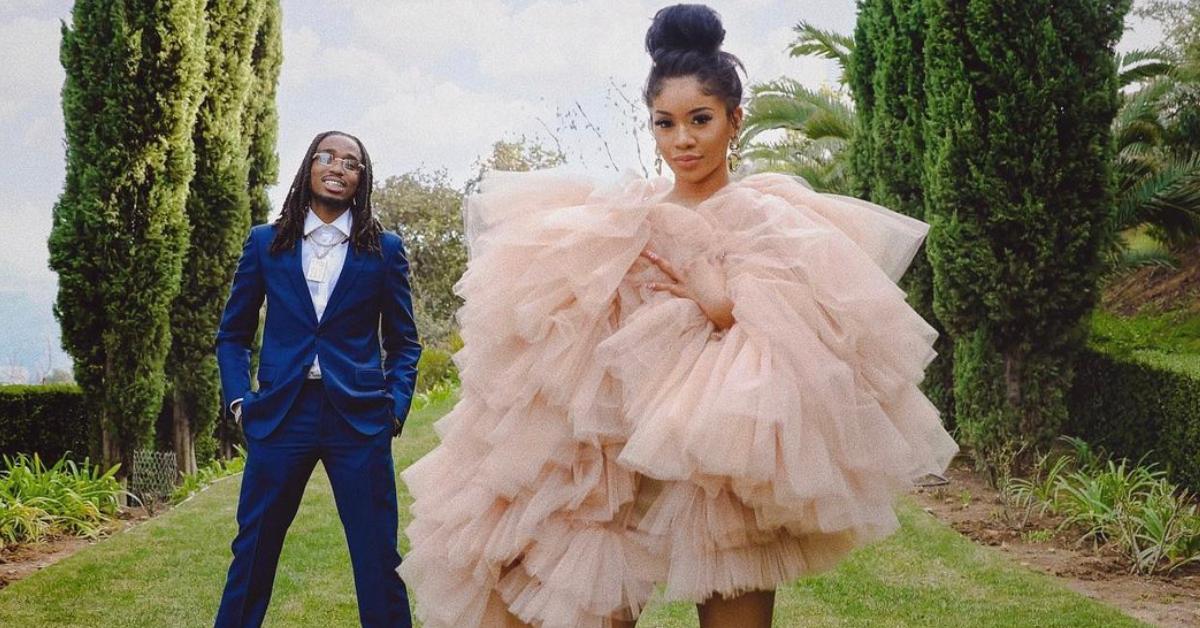 "I emotionally checked out a long time ago and have walked away with a deep sense of peace and freedom. Excited for this new chapter of elevation," she followed up in an additional tweet.
In response, Quavo tweeted out, "I had love for you and disappointed you did all that. You are not the woman I thought you were. I wish you nothing but the best." Saweetie retweeted the message, adding the words, "Take care."
Article continues below advertisement
Saweetie's initial tweet seemed to hint that some cheating had occurred in their relationship, something that was previously speculated by fans following comedian Gerald Huston's tweet suggesting that Quavo had been intimate with Reginae Carter, Lil Wayne's daughter.
Rumors around Quavo and Saweetie's potential breakup initially spread when fans noticed that the couple unfollowed each other on Instagram after a clip of Saweetie's interview on Respectfully Justin went viral.  
Article continues below advertisement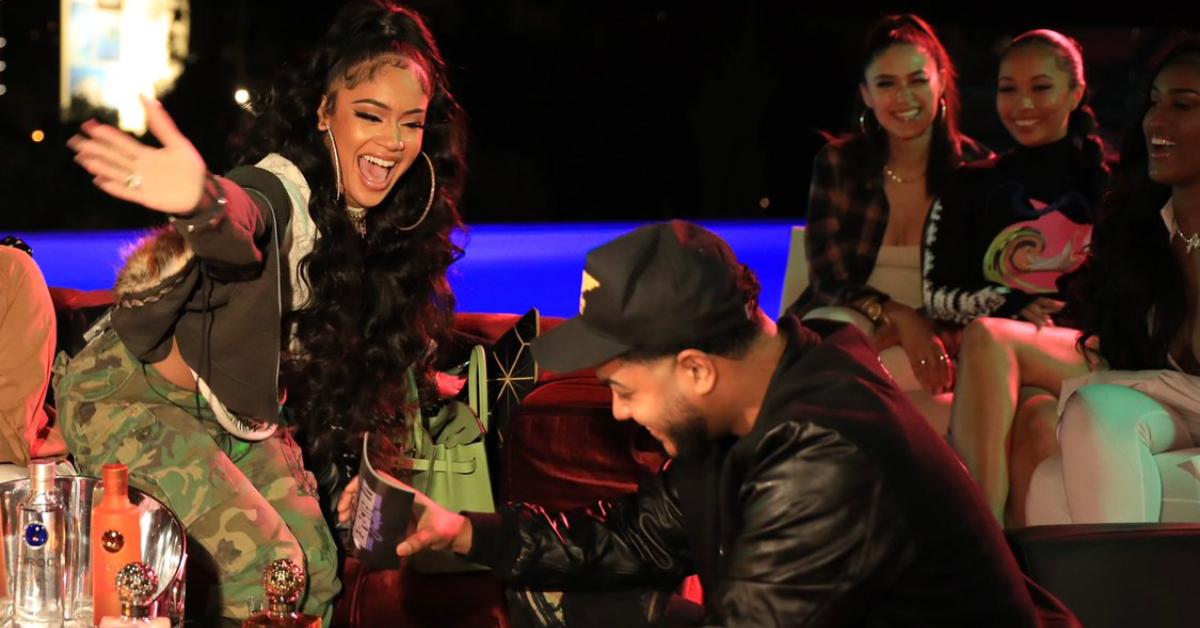 Joined by hosts Justin Laboy and Justin Combs, Saweetie was given a hypothetical scenario that has raised a lot of eyebrows on social media. In the final moments of the show, Saweetie was asked the circumstances under which she would grant her man a threesome, and her response had the hosts in shambles. 
Article continues below advertisement
She answered, "So, a threesome, right? I normally talk to men who are cultured, who have been around the world, who know a lot of people, and because he doin' everything right, I'm gonna give him the honor of pickin' the n— we havin' a threesome with."
Neither Quavo nor Saweetie have commented on the recent interview, but Saweetie's additional mention of hating liars and getting her heart broken made many wonder if the celebrity couple was still going strong. And according to Saweetie, there was definitely more behind the scenes than fans were privy to.
Article continues below advertisement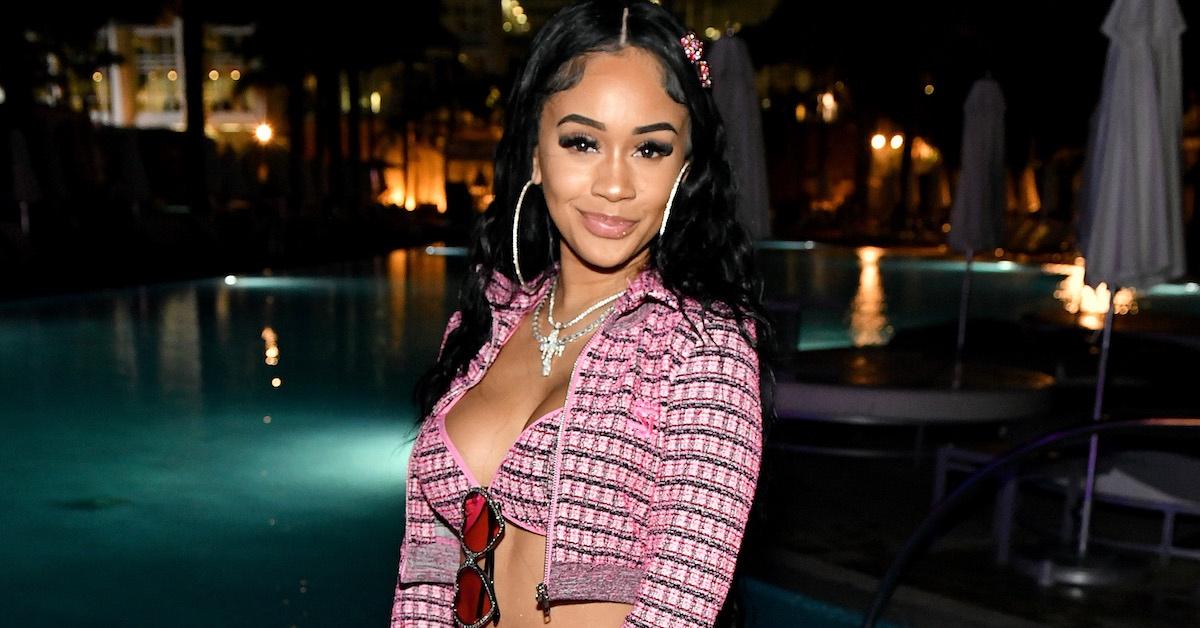 What happened on the video of Quavo and Saweetie?
Fans and celebrities alike were stunned when a video of Quavo and Saweetie involved in a physical altercation surfaced shortly after their breakup was announced. While their breakup continues to be on the tip of everyone's tongue, the video revealed another layer to their relationship.
Article continues below advertisement
A video went viral on March 30,2021, that showcased Quavo and Saweetie getting into an altercation. In the footage, Saweetie can be seen swinging at Quavo in front of an elevator and attempting to grab a small suitcase while trying to run away.
Article continues below advertisement
In response, Quavo appears to shove Saweetie into the open elevator. Saweetie falls on the ground mid-scuffle and Quavo looks up at the cameras, perhaps realizing that their altercation is being recorded. Once the elevator doors eventually open, Quavo exits the elevator, and Saweetie exits behind him, appearing to be in some pain.
The video left fans divided as many people called this another example of domestic violence, while others picked up for Quavo saying that he did nothing wrong.
Article continues below advertisement
Article continues below advertisement
Saweetie claims that the physical altercation happened a year ago and that they have both moved on.
Fans were shocked to see the former couple get into a scuffle on video. And while tensions were already high because of the cheating rumors, the video took things to a new level.
Article continues below advertisement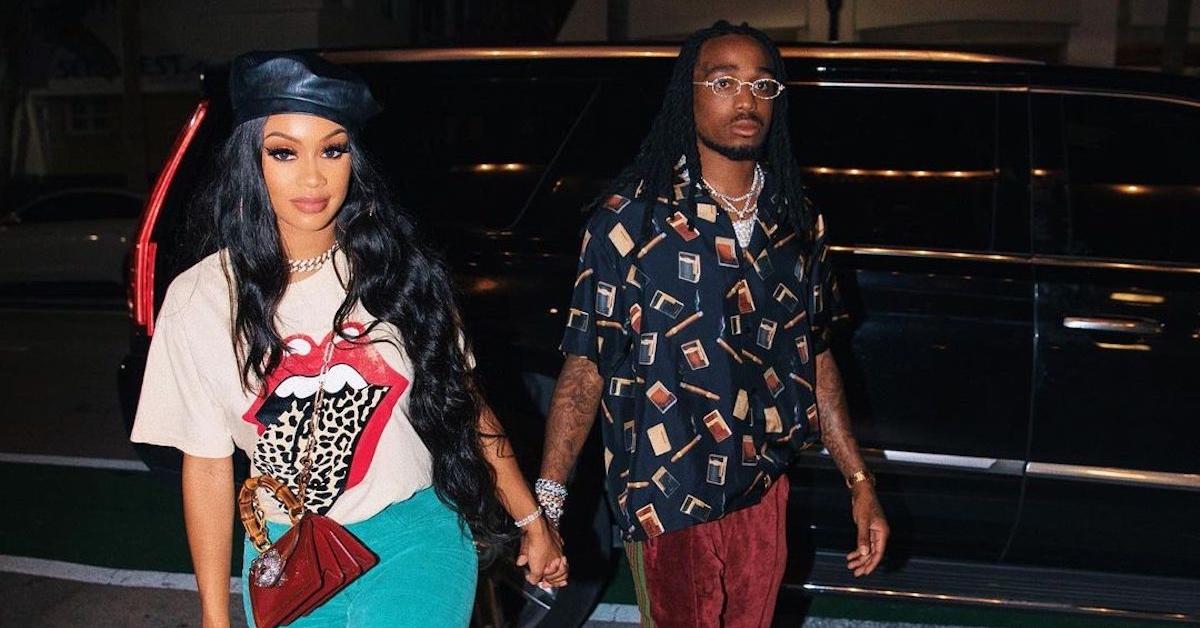 Saweetie and Quavo initially both remained tight-lipped about the video, but that has changed recently. In a statement to People, Saweetie decided to break her silence and tell fans what's really going on. 
Article continues below advertisement
"This unfortunate incident happened a year ago, while we have reconciled since then and moved past this particular disagreement, there were simply too many other hurdles to overcome in our relationship and we have both since moved on," Saweetie told the publication. "I kindly ask that everyone respect my privacy during this time."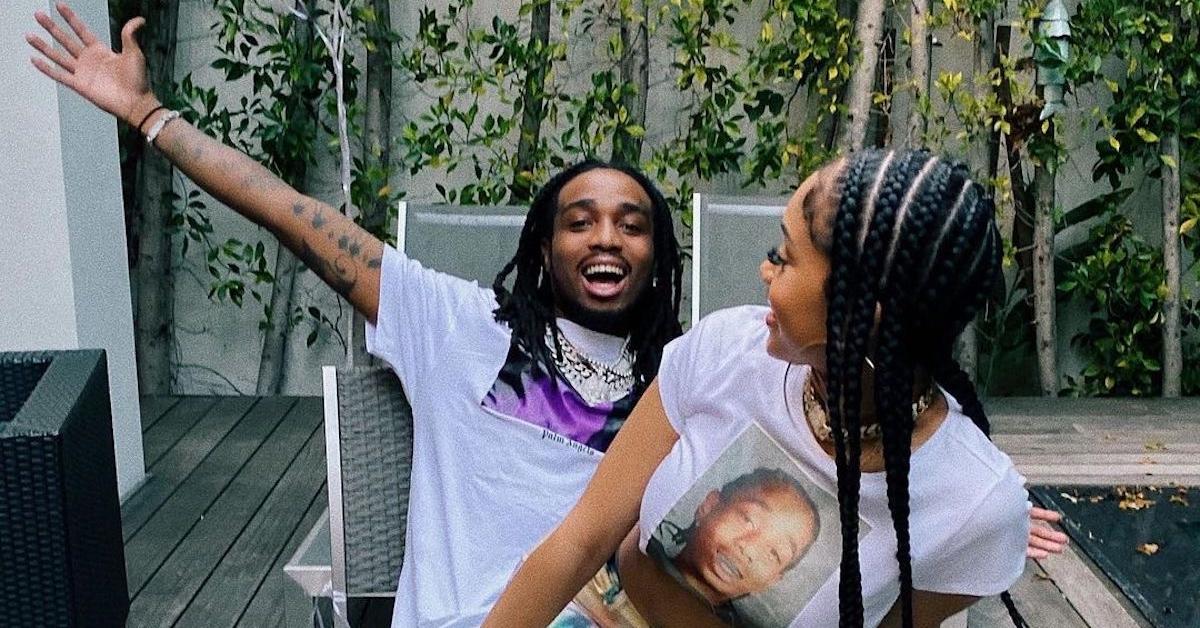 Article continues below advertisement
Quavo also made a statement: "We had an unfortunate situation almost a year ago that we both learned and moved on from," he said. "I haven't physically abused Saweetie and have real gratitude for what we did share overall."
However, we have a feeling that this is not the last we'll be hearing of this incident. After all, TMZ reports that the LAPD would like to have a word with the former couple about the video since it may contain evidence of domestic violence. 
In the past, Saweetie was allegedly romantically linked to Michael B. Jordan, Justin Combs, and Keith Powers.
During Saweetie's recent appearance on Respectfully Justin, she was reunited with her former boyfriend, Justin Dior Combs, Diddy's middle son. The former couple initially began dating in 2016, when Saweetie was studying at the University of Southern California, but eventually broke up when Justin began dating influencer Aaleeyah Petty. 
Article continues below advertisement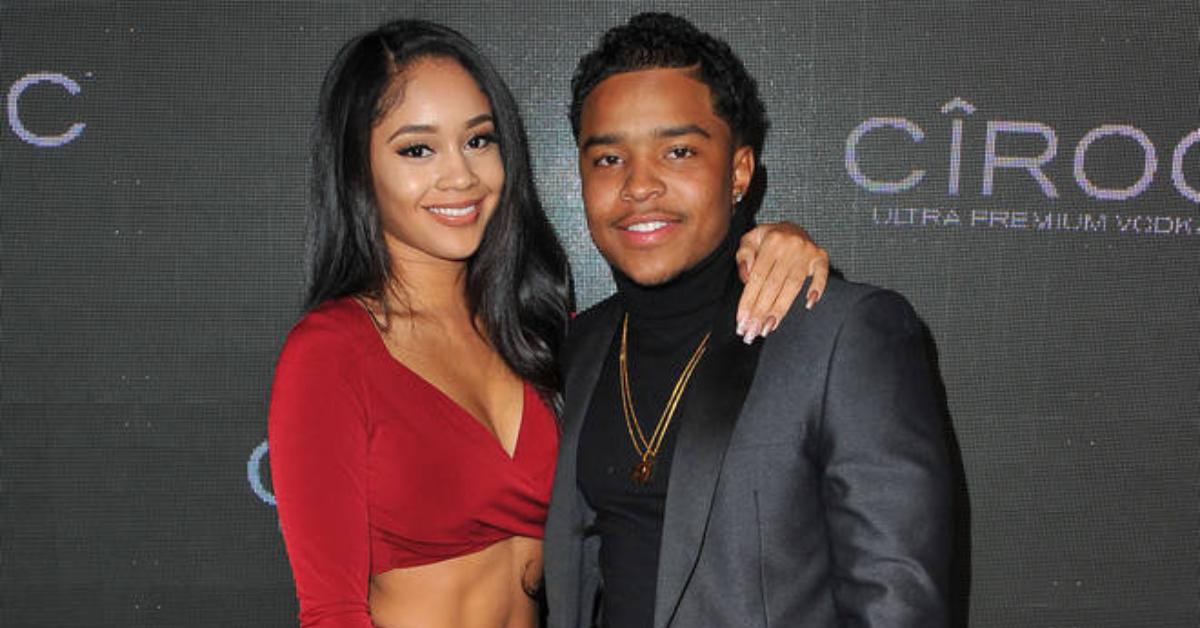 While the two have been tight-lipped about her previous relationship, fans made it clear that they haven't forgotten about their courtship. One fan wrote, "That Saweetie and Justin Laboy interview is so toxic lmao like the tension between her and her ex was irritating."
Article continues below advertisement
In Saweetie's song "Pissed," fans think that the rapper dropped even more details about her star-studded relationship history. Although the lyrics were later bleeped out, listeners believe that she name-dropped Michael B. Jordan and Keith Powers as two of the exes who scorned her.
If you or someone you know is experiencing domestic violence, call the National Domestic Violence Hotline at 1−800−799−7233.