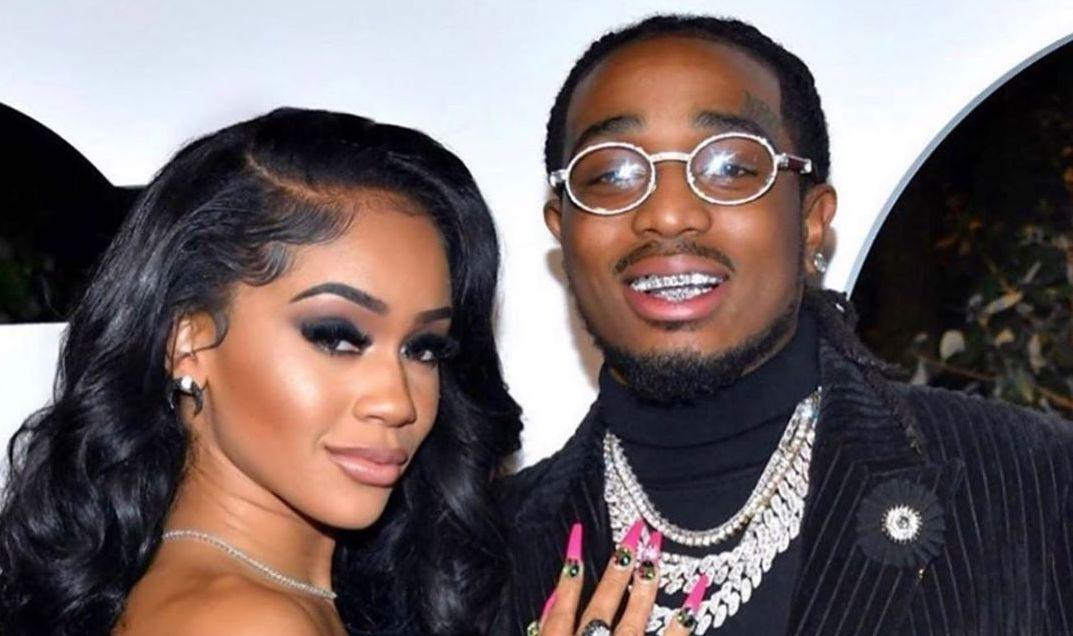 Here's a Breakdown of Quavo's Dating History Now That He and Saweetie Are Over
While the world is pretty much on fire, sometimes, it's nice to just sit back, relax, and pry into the personal lives of celebrities. There is something satisfying about reading which hot stars are dating each other, which are splitting up, and which are back on after being off. One of those celebs is Migos' Quavo, who has had quite the dating history in his past.
Article continues below advertisement
Although things seemed pretty serious between Quavo and rapper Saweetie for a while, the pair split in March 2021. Let's take a closer look at their relationship, as well as the women the Migos singer has dated in the past.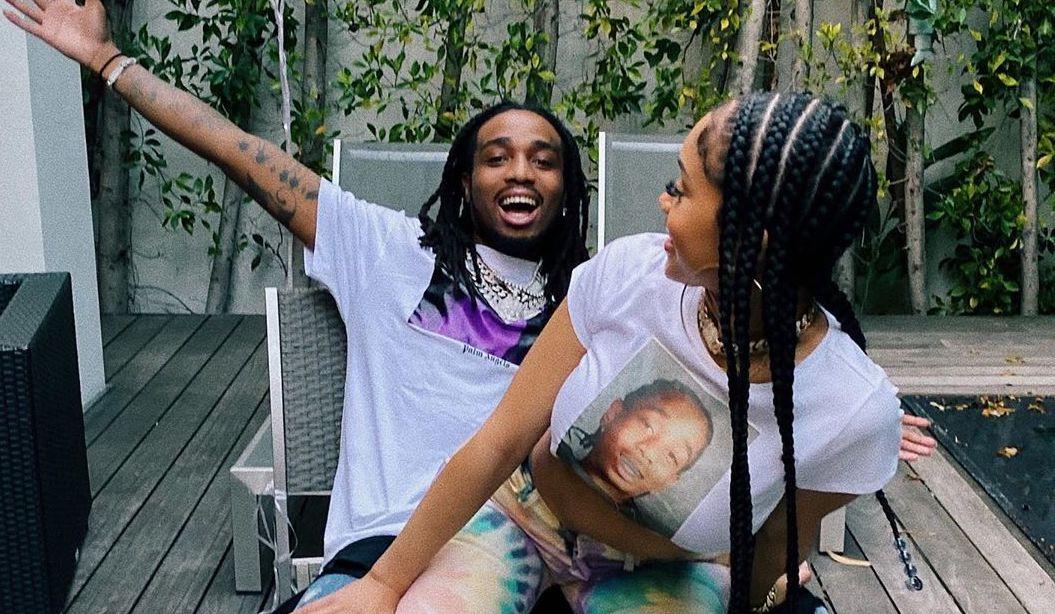 Article continues below advertisement
Saweetie appeared in the "Workin Me" video as Quavo's love interest.
The 2018 music video, which featured Saweetie as the niece of a mob boss Quavo crosses because he wants to be with Saweetie's character, led many to suspect that there had to be something going on between the two rappers.
"Dating rumors have swirled around the two rappers for the past several months; however, fans became increasingly suspicious several weeks ago, when Saweetie appeared in the 'Workin Me' video as Quavo's love interest," Complex wrote.
As for how the two originally met, it's just like any modern love story these days — he slid into her DMs. Saweetie opened up about how the two met during a 2019 appearance on Big Boy's Neighborhood. "At first, he DMed me," she shared. "You know what, it was weird because his DM went straight to my [inbox]. It went straight in, it didn't go to the requests."
Article continues below advertisement
In March 2019, the couple became official via social media.
Article continues below advertisement
The next day, Saweetie released the music video for her song "Emotional," featuring her new boyfriend, Quavo. She also posted her first Instagram photo featuring Quavo. In the caption, she wrote, "I've seen many sides of Cho Cho but today was something new Seeing someone use their talents and influence to put on an event in their community for a good cause is so selfless, refreshing and inspiring!!"
Article continues below advertisement
Reports that Quavo and Saweetie ended their relationship came in March 2021 and by March 19, the Migos rapper confirmed the split via Twitter.
"I know you want to make this into a show so I'll play my part just this one time," he tweeted. "I don't normally put my business out there, especially my personal life. I feel the need to address this so there are no false narratives."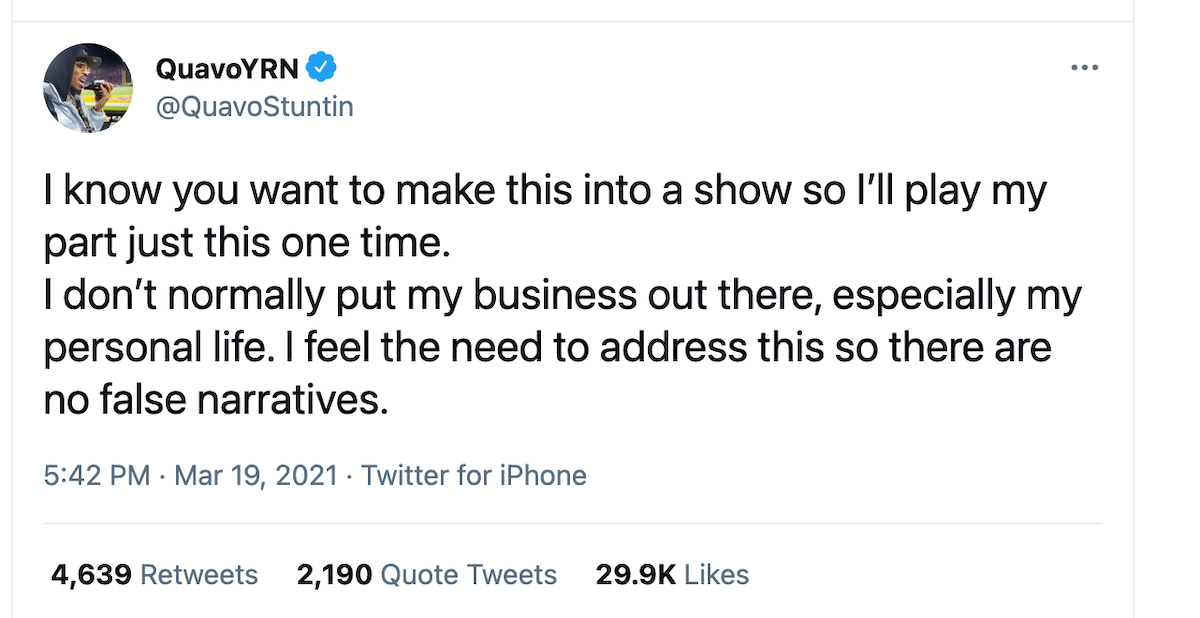 Article continues below advertisement
In another tweet, Quavo seemingly referenced his breakup with Saweetie.
"I had love for you and disappointed you did all that. You are not the woman I thought you were. I wish you nothing but the best."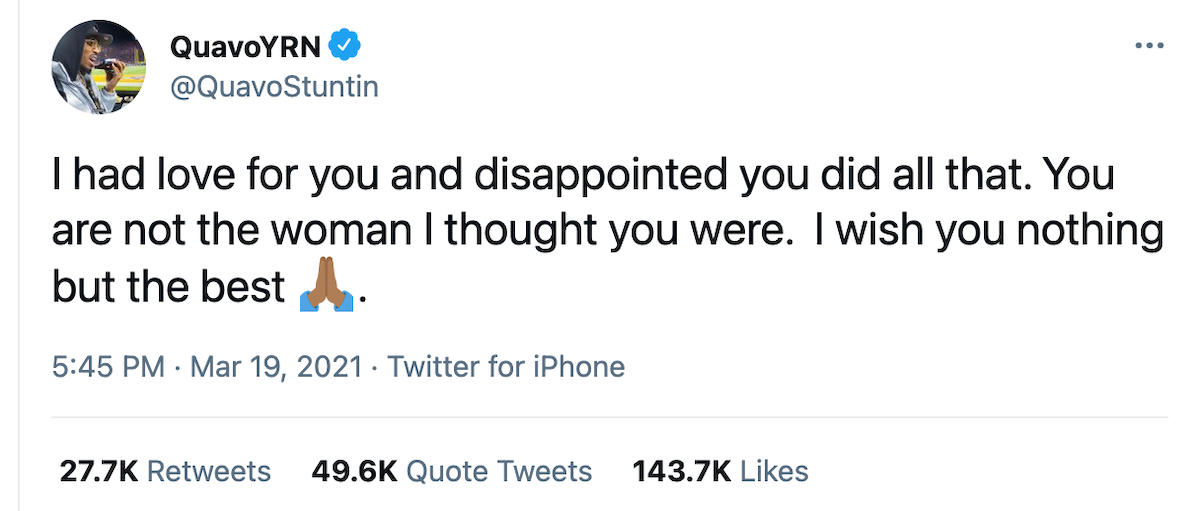 Article continues below advertisement
Before Saweetie, Quavo was engaged to someone else.
After getting together in 2012 and dating for two years, Quavo and his then-girlfriend and model, Nykkia Harris, became engaged. They were engaged in June 2014 but later separated in September 2014.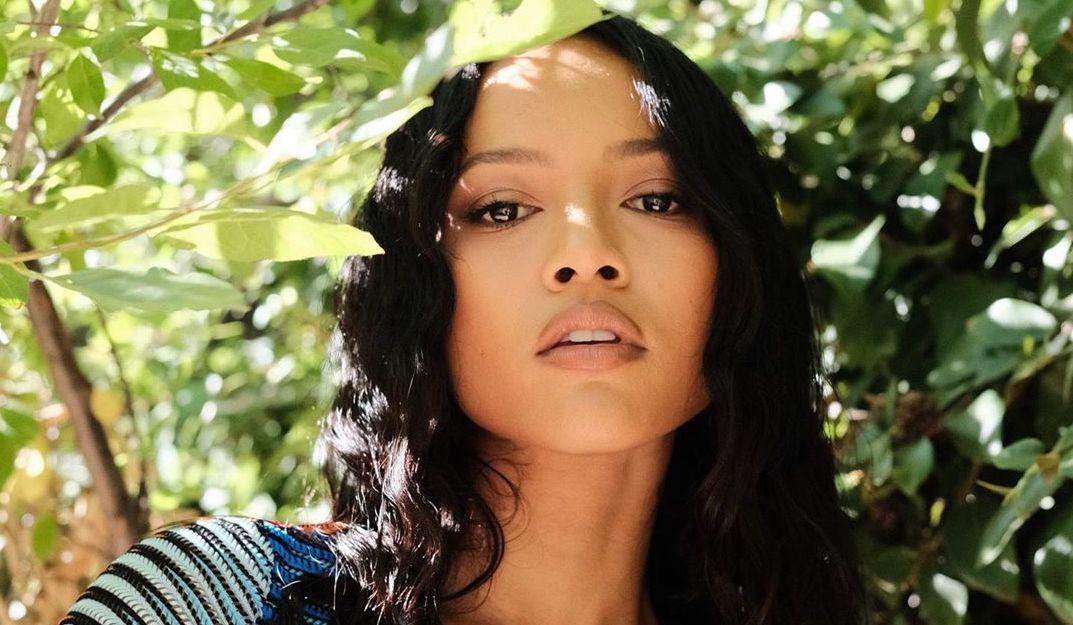 He has also been linked to rapper Iggy Azalea and actress Karrueche Tran. After rumors of Karrueche and Quavo being together arose, Karrueche tried to shut them all down on the Allegedly with Theo Von and Matthew Cole Weiss podcast. According to TooFab, she said of Quavo, "No, we're cool friends, we hung out, but it was nothing serious."