Is Saweetie Dating This Rapper? Internet Sleuths Examine "Best Friend" Singer's Love Life
Who is Saweetie dating? The "Best Friend" rapper has been linked to several people in the entertainment industry following her split from Quavo.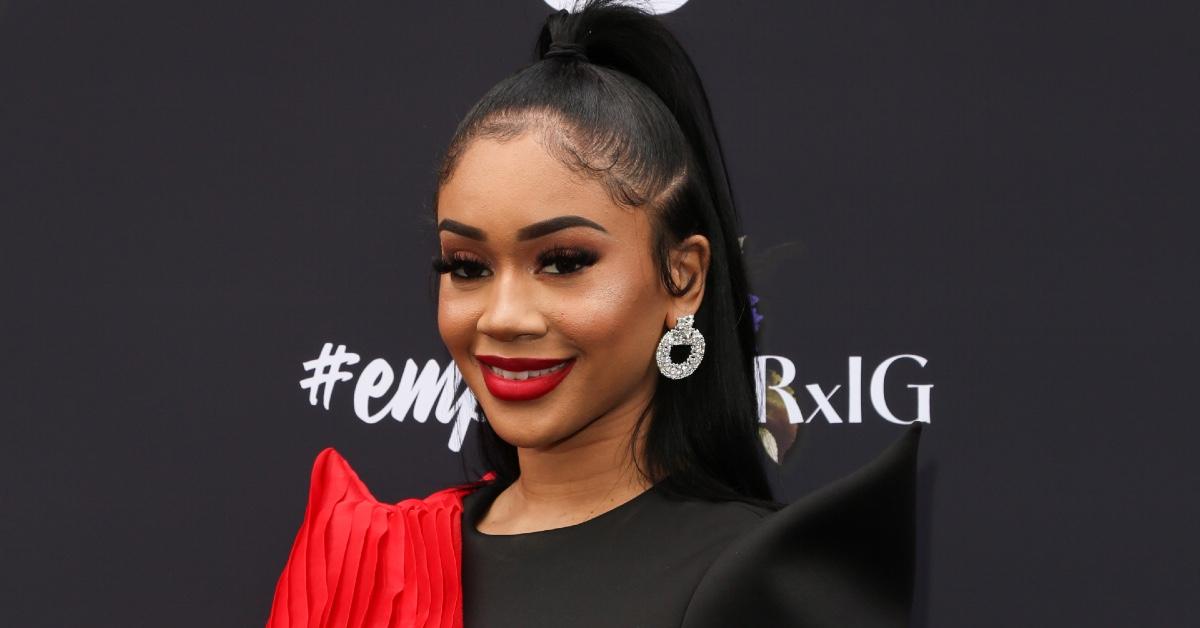 Celebrated rapper, "ICY GRL," and Hustler of the Year winner Saweetie (real name: Diamonté Quiava Valentin Harper) has crafted some of your new favorite songs, and she's just getting started! The artist has risen to stardom in under five years, and she's been making headlines for her hits and her high-profile relationships.
Article continues below advertisement
Rumors have started to swirl about Saweetie and a certain rapper, but are they true? Keep reading to find out everything we know about who Saweetie is dating.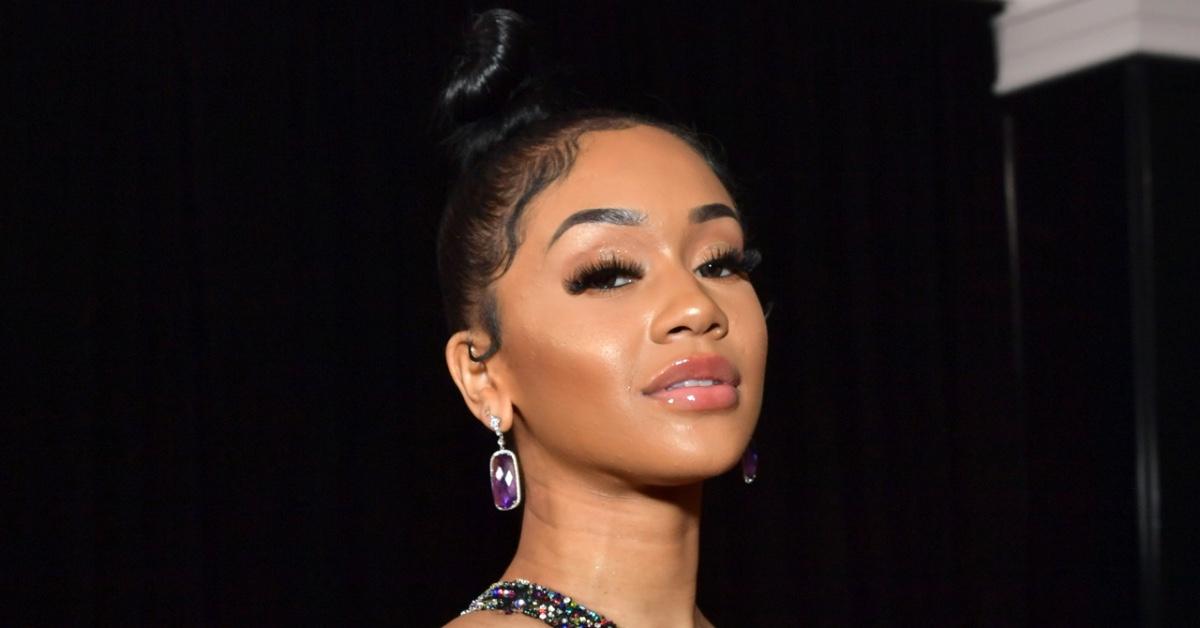 Article continues below advertisement
So, who is Saweetie dating?
After Saweetie and Quavo's very public breakup in March 2021, she was single and living her best hot girl summer. In an interview with E!'s Nightly Pop, as reported by Hot New Hip Hop, Saweetie spent May 2021 waving off dating rumors. "What is my love life like? It's the pillows, the studio, and putting more money into my bank account," the songstress proclaimed.
Saweetie also offered some sage words of wisdom to her female listeners, adding, "This is for all my women out there. I just feel like, after a relationship, relationships take up a lot of time. So, right now, I'm just getting back to self because perfecting my craft is my No. 1 priority and if, you know, if Cupid finds me and shoots me, then shoot me, baby."
Article continues below advertisement
However, fans believe that Saweetie may be back in the dating pool once again.
On Nov. 28, Instagram sleuths questioned Saweetie's relationship status after she shared an Instagram picture of herself sitting on an unidentified man's lap. The internet concluded that the man in her social media pic is Lil Baby — however, the two have not confirmed the reports.
Article continues below advertisement
So, are Lil Baby and Saweetie dating?
The "Drip Too Hard" singer denied that he is in a relationship in a since-deleted tweet, writing, "Baby not dating NO ONE !! I'm single."
Lil Baby is not the only industry person that Saweetie has recently been linked to.
Article continues below advertisement
On Nov. 8, 2021, Snowfall actor Damson Idris took to Instagram stories (captured by The Shade Room) to share a rather interesting video of Saweetie playing the piano in a black and white aesthetic.
"Saweetie My Teacher," Damson wrote over the video.
As the video ends, the pair busts out into laughter.
Once social media users got wind of the video, users took it as confirmation of a romance, but neither of them ever said anything confirming a relationship.
Article continues below advertisement
Fans once believed that Saweetie was being romanced by Roddy Ricch.
Let's be honest: Saweetie is beautiful, talented, and has a great personality. So, it's easy to see why she's had her share of suitors on the entertainment industry. We're looking at you, Jack Harlow!
Article continues below advertisement
However, Jack and Damson are not the only celebrities that the Bay Area femcee has been linked to. On Oct. 22, 2021, Saweetie and rapper Roddy Ricch were seen sitting next to each other at the Los Angeles Lakers vs. Phoenix Suns game, according to CleanBowled. And over the weekend, photos of the two hit all of the social media blogs.
Article continues below advertisement
While fans were convinced that Saweetie may be secretly romancing "The Box" MC, she quickly shut the rumors down. On Oct. 23, 2021, the 28-year-old took to Twitter to share her piece about all the chatter, saying that she needs to be careful where she sits.
Article continues below advertisement
Saweetie has also been linked to NBA player James Harden.
If you've been keeping your ear to the blogs, then you're likely aware of the rumors surrounding NBA player James Harden and Saweetie. Reports shared that the baller sent her $100,000 and a date request via CashApp (which James went on to deny).
MTO News spoke with someone who was reportedly associated with Saweetie to break the story in June 2021.
Article continues below advertisement
If that isn't enough to convince you, it appears Offset — who is a cousin to Saweetie's ex Quavo — stepped into the ring. A tweet posted June 7, 2021, reads, "Now why TF are people saying Saweetie and James Harden fw each other..." Offset liked the tweet, sparking fan speculation everywhere. Some took this as confirmation that Saweetie was with the professional athlete.
Others were more skeptical of the couple, as neither party had even remotely confirmed their relationship. One tweet read, "Yesterday Saweetie was with Soulja Boy. Today she's with James Harden. I can't wait to see who y'all put her with tomorrow."
Article continues below advertisement
With all the rumors that have been going around, will Saweetie confirm her relationship status? We highly doubt it. After all, it's really none of our business. But, either way, we applaud this "ICY GRL" for getting her well-deserved flowers!