Roddy Ricch Is Fine After Music Video Shooting: "All the Homies Good," Says Source
Did Roddy Ricch get shot? News spread that the rapper was shot on a music video set, but a source shared that everyone is good. Details inside.
The genre of hip-hop is one that continues to influence the culture on a broad spectrum. From fashion and sports to beauty and everything in between, hip-hop music will always be instrumental as a culture-shifter. Despite the benefits we know and love, hip-hop can sometimes be overshadowed by violence. And the shooting that happened at Roddy Ricch and 42 Dugg's music video serves as proof.
Article continues below advertisement
In case you missed it, shots rang out in Atlanta at the music video set on Feb. 21, 2021. And since hip-hop has had its share of casualties —the late Nipsey Hussle and King Von — many people were worried about the outcome. That said, fans were wondering if Roddy Ricch is badly hurt. Here's everything we know.
Sources share that Roddy Ricch and 42 Dugg were not harmed during the shooting.
There's no denying that violence has done a number on hip-hop culture. And as a result, we've lost many legends, icons, and upcoming talent. And since it seems that every day brings upon bad news, it's now more important than ever for artists to ensure their safety.
Article continues below advertisement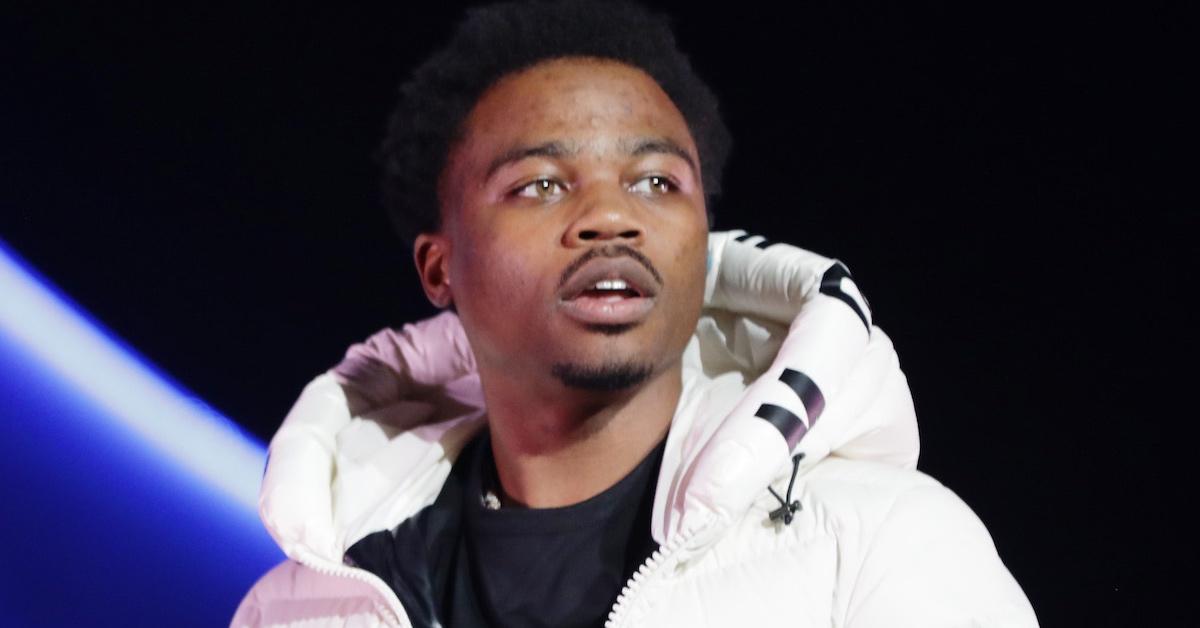 Per Daily Mail, three people were reportedly shot during the filming of a music video for rappers Roddy Ricch (real name: Rodrick Wayne Moore Jr.) and 42 Dugg (real name: Dion Marquis Hayes) on Feb. 21, 2021.
Article continues below advertisement
It's reported that officers responded to the sound of shots fired at a scrap yard where the video was being made. "Officers arrived on the scene around 4 p.m. to find an injured man who had reportedly been grazed by the gunfire," the site reports.
Article continues below advertisement
Two other men, Antoine Blake, 25, and Vernon Moulder, 29, were shot during the same incident and took themselves to Grady Memorial Hospital," WSB-TV Atlanta reports. "Atlanta police said both men are stable."
Thankfully, both of the rappers are OK. In an Instagram Live, 42 Dugg confirmed that both he and "The Box" rapper escaped unscathed.
"Y'all stop with that fake s--t, man," he said. "We ain't been around no gun shooting, none of that,"
According to Roddy Ricch's friend DJ A-Tron, the rapper is also safe and unharmed. "My n---a Roddy good, all the homies good," he shared on Twitter.
Still, the news left social media in a stir as fans are trying to figure out what would cause the shooting.
Article continues below advertisement
Article continues below advertisement
What was the cause of the shooting at Roddy Ricch and 42 Dugg's music video?
It's easy to think that a shooting at a rap music video would automatically point to the artists. However, this is not the case — especially since both Roddy Ricch and 42 Dugg were not at the scene of the crime.
That said, the authorities have their work cut out for them. A witness shared that gunshots erupted out of nowhere.
"Everyone started running, trying to get out," witness Teresa Lakes shared. "Or take cover, there are a lot of places to take cover in there."
Article continues below advertisement
Teresa was on the set working as a medic to take temperatures and screen anyone who entered for COVID-19.
"Anyone that was injured, I laid hands on 'em to make sure they were OK," she said. "Just glad it wasn't a lot worse than it could have been."
The site reports that investigators are still working to gather information on the suspects involved in the shooting. Both Roddy Ricch and 42 Dugg have shared that they had nothing to do with the events that transpired.