Shawn Johnson and Andrew East Reveal Their Baby's Name in Emotional Vlog
Did Shawn Johnson have her baby? She and former football player Andrew East revealed birth details and their baby's name in a YouTube baby vlog.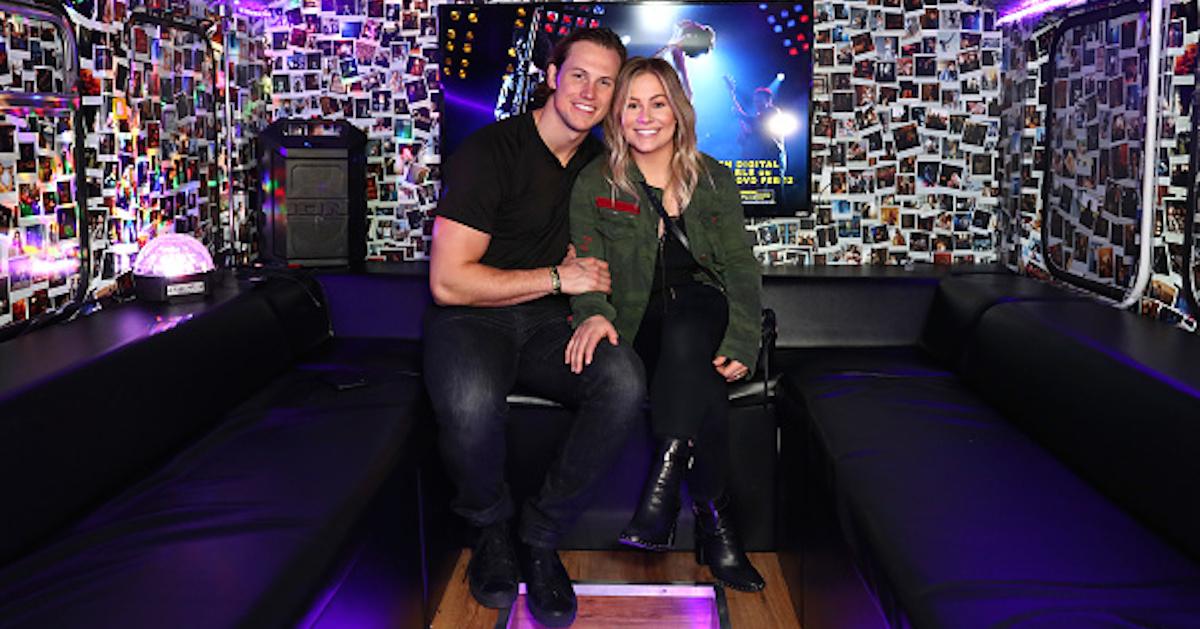 When retired Olympic gymnast Shawn Johnson and her husband, former NFL player Andrew East, announced that they had a miscarriage in 2017, fans became invested in their story. The couple has gone through many ups and downs since they wed in 2016, including Andrew's failed attempt to return to the NFL, moving cities, and experiencing the loss of their pregnancy.
Article continues below advertisement
Did Shawn Johnson have her baby?
The Easts have documented many milestones in their relationship and subsequent pregnancy on their YouTube channel, which has just over one million subscribers. After they announced their daughter's birth on Nov. 5, they kept the rest of their birth and name details under wraps, telling fans that they would open up about it all during a baby vlog.
Article continues below advertisement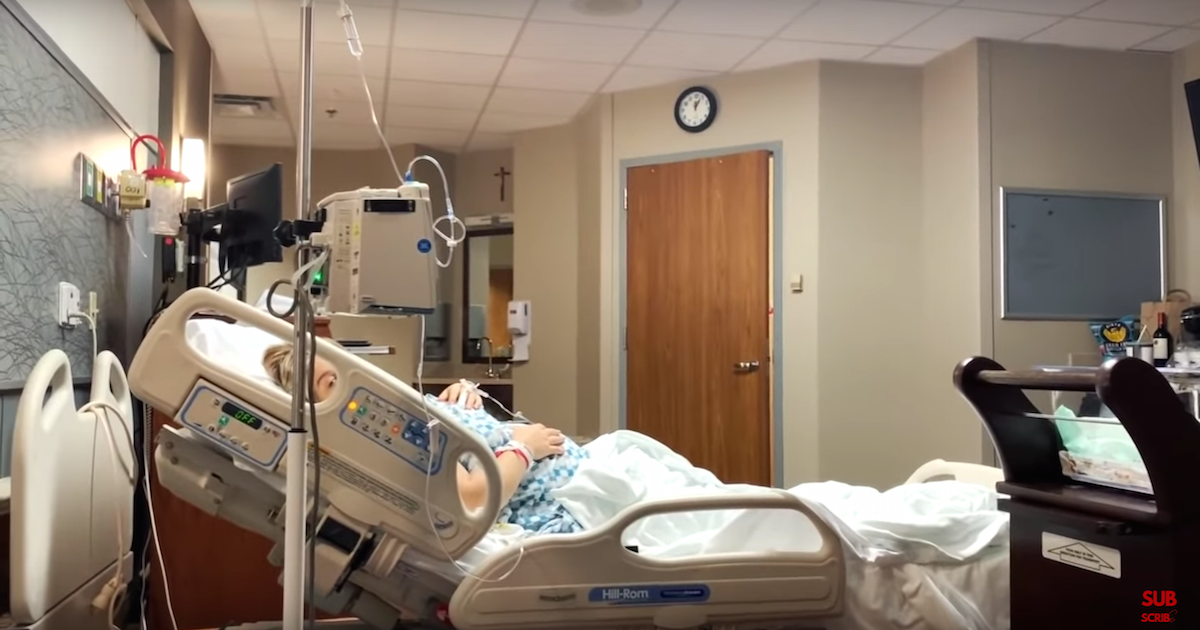 On Nov. 10, they fulfilled their promise and revealed everything from Shawn's 27-hour hospital ordeal to what they decided to name their bundle of joy.
The couple began their vlog from the beginning: they detailed how they met (Andrew tweeted at Shawn because she expressed interest in attending Andrew's alma mater, Vanderbilt). They then went through the highs and lows of their post-athletic careers, and the heartbreak of their first pregnancy announcement and miscarriage.
Article continues below advertisement
The video then showed Shawn in the hospital hours before she gave birth. Andrew ultimately detailed why Shawn had to get a C-section, instead of having the natural birth that she wanted.
"The baby was not moving, and Shawn's body was just a little too small and her hips were too tight because of her past in athletics. After they broke the water, they could only wait so long so they just went back to the operating room to get a C-section, so I'm realizing that's a pretty significant surgery and I'm just sitting here, praying for her," Andrew said. "I know she's going to do great, like she always does. I'm so excited that now, I'm going to meet the baby."
Article continues below advertisement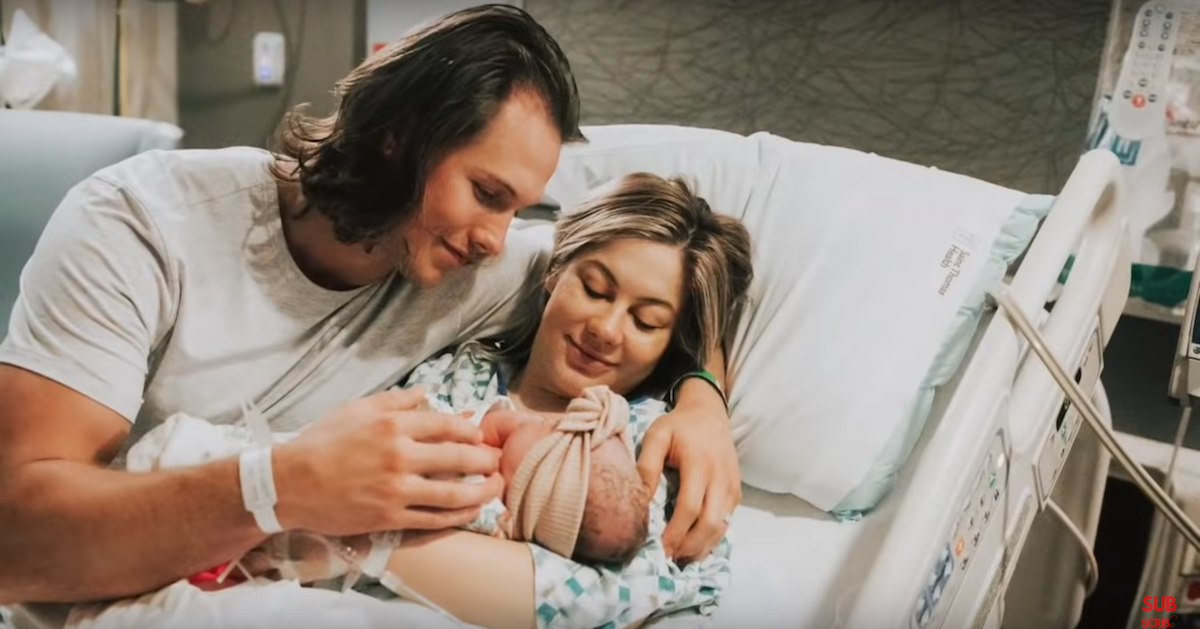 The couple filmed the moment their baby was born, and the emotion when they found out it was a girl. The couple hadn't wanted to find out the gender beforehand.
"I told you you would cry!" Shawn said to her husband.
They also captured when Andrew told their respective parents in the waiting room about the delivery.
Article continues below advertisement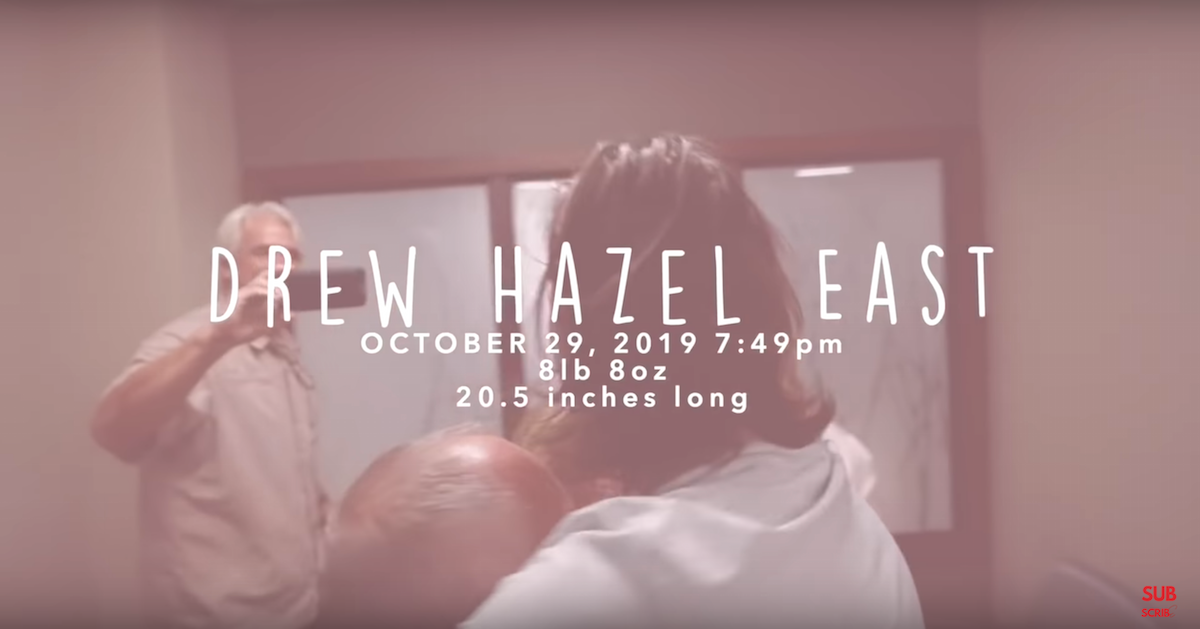 What did Shawn and Andrew East name their baby?
One of the biggest mysteries of the video was what the couple ultimately decided to name their baby girl. Andrew and Shawn chose Drew Hazel as the name, which pays homage to her dad.
Article continues below advertisement
We'll definitely be seeing more of Drew on The East Family YouTube channel. The baby already has an Instagram page of her own with nearly 400,000 followers. Not too shabby for someone who is less than a few weeks old.
Follow Baby East on Instagram here.
Subscribe to The East Family on YouTube here.