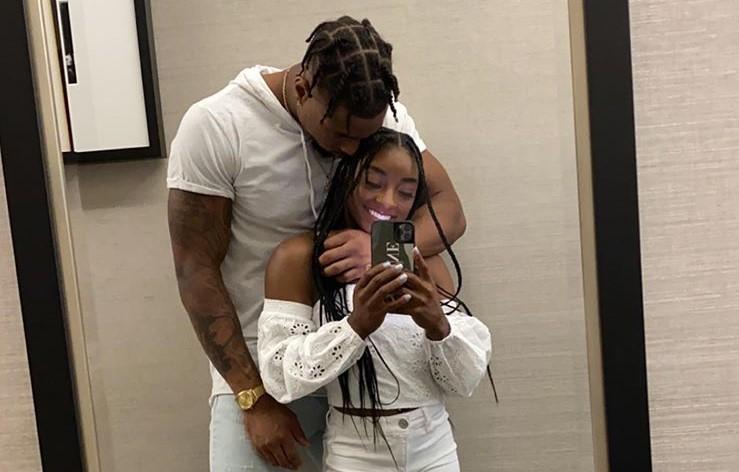 It Looks Like Simone Biles Has Found New Love
Most longtime Simone Biles fans are well aware that the 23-year-old Olympic gymnast has been #taken for the last few years. The man in question, Stacey Ervin Jr., is an accomplished stuntman, a well-respected fitness trainer, and a loving dog dad to Simone's french bulldog, Lilo. Let's face it: He and Simone were seriously adorable together.
Article continues below advertisement
However, it looks like there's a new man in Simone's life: NFL football safety Jonathan Owens. Read on to learn about her breakup and new boyfriend.
Fans started thinking Simone and her boyfriend, Stacey, broke up in May 2020.
On Thursday, May 7, Simone took to Instagram to post an absolutely gorgeous thirst trap, and while the lifelong gymnast is no stranger to posting model-level photos of herself to the social media site, the caption kind of implied that she may be — well — newly single, and officially ready to mingle.
Article continues below advertisement
Along with the Instagram photo, which showcases Simone flaunting her amazing bikini bod, the caption reads: "I got sinning on my mind." Many believe it could imply that she's ready to meet someone new, and although this alone doesn't necessarily mean she was single, the proof that the two may have parted ways didn't stop there.
Article continues below advertisement
The Olympian deleted most of her photos with Stacey from her feed. Simone had previously documented most of her relationship with Stacey, whether they were on vacation or simply hanging out. After posting photos of a romantic trip to the beach at the end of 2019, some even thought they were going to tie the knot soon.
Simone confirmed their split in July 2020, telling Vogue, "It's hard being young and having that long of a relationship and then ending it. But it was for the best." The couple had actually parted ways earlier than fans thought, having broken up in March.
However, it looks like by September, Stacey had a new lady in his life. Meanwhile, Simone went Instagram official with her new football player boyfriend, Jonathan, in August.
Article continues below advertisement
Simone's new boyfriend is on the reserve list for the Houston Texans.
Jonathan may be a Missouri native, but he's found a home in Houston. The 25-year-old signed with the Arizona Cardinals as an undrafted free agent back in 2018; unfortunately he ended up spending the season on injured reserve. He was waived by the team in 2019. He was signed to the Houston Texans practice squad shortly after in September of 2019.
Article continues below advertisement
After signing a reserve / future contract with the team in January of 2020, the safety had a bit of a tumultuous time with the Texans. He was waived by Houston in September 2020, and he remains on their practice squad today.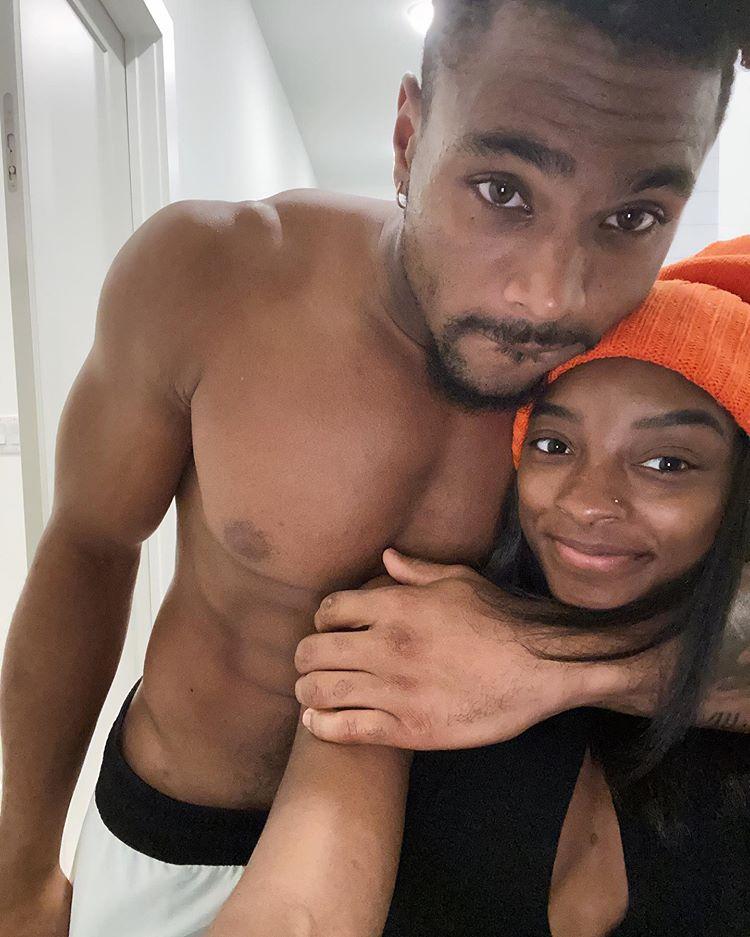 As for how long the two have been together, neither have been open about their relationship timeline. Although Jonathan first popped up in one of Simone's Instagram posts in August, she did post an Instagram Story tribute to him on his birthday in July, so it does appear that they have been together for several months now.
Oh, and much like Simone, Jonathan is also a huge dog lover, and if you want to follow his adorable bulldog Zeus on Instagram, you can here.