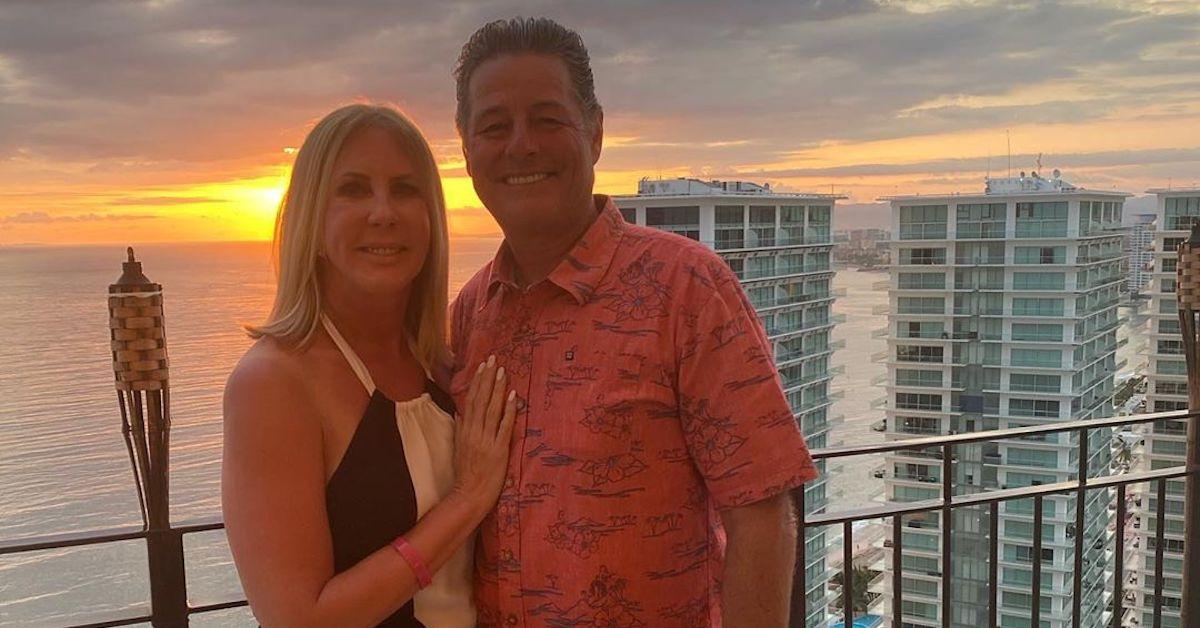 Did Vicki Gunvalson End Her Engagement to Steve Lodge? Fans Think Her Love Tank Is Empty Again
Those who have watched Bravo's The Real Housewives of Orange County since the beginning know that Vicki Gunvalson has had an uphill battle when it comes to love. When the show debuted in 2006, Vicki was happily married to her second husband, Donn Gunvalson. The two renewed their vows on the show, but they soon faced issues in their relationship. Vicki declared that her love tank was empty, and their divorce news came shortly thereafter in 2014.
Article continues below advertisement
Vicki then had an infamous relationship with Brooks Ayers, who was accused of faking a cancer battle on the show. They broke up in 2015.
When the reality star introduced viewers to her beau Steve Lodge on Season 12, it was clear that the two were on similar pages. They got engaged after three years of dating during the filming of Season 15 in 2019. Though Vicki is no longer on RHOC, she has kept fans updated on her impending marriage to the former police officer.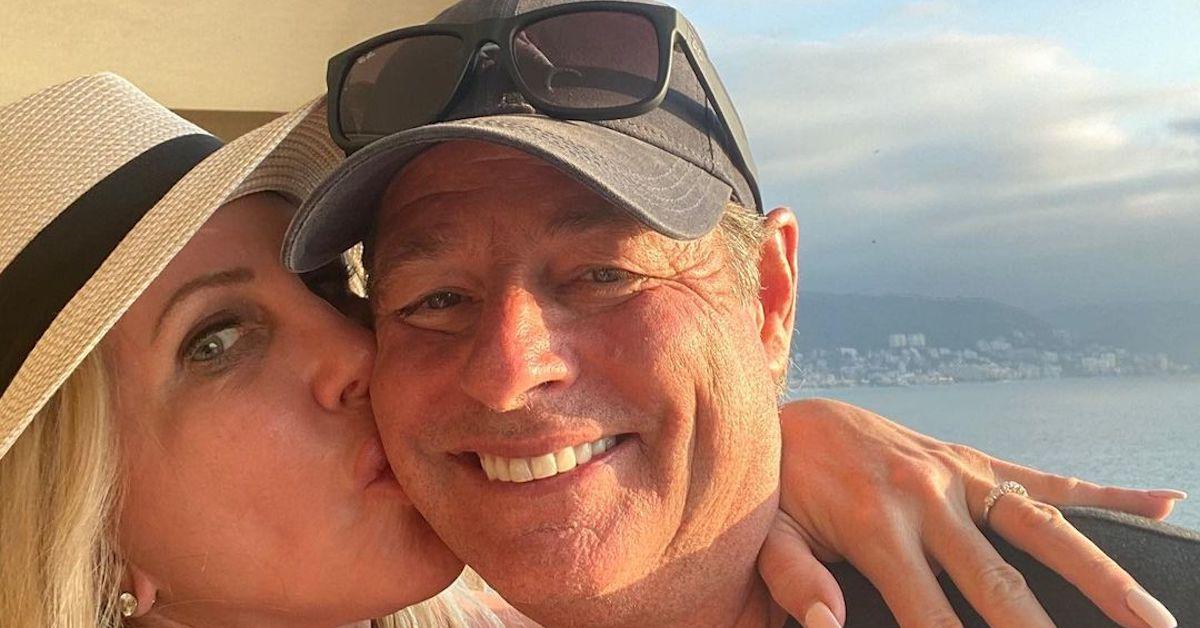 Article continues below advertisement
But, when fans noticed that Vicki and Steve did not follow each other on social media, they began to suspect that the two may have parted ways.
Did Vicki Gunvalson break up with Steve? The Coto Insurance CEO set the record straight on her relationship.
Did Vicki Gunvalson break up with Steve Lodge?
In October of 2020, rumors began circulating that Vicki had secretly called off her engagement to Steve. The speculation seems to have originated from a fan, who pointed out that the two were not following each other online. Some fans also found it out of the ordinary that Vicki hadn't posted a photo with her fiancé in more than a month.
Others soon noted that Steve did not follow Vicki's son-in-law, Ryan Culberson, on Instagram either.
Article continues below advertisement
Vicki confirmed to Us Weekly that she and Steve were still together, and that they actually hadn't been keeping up with each other online for a while.
"I have no fricking idea where this came from. Someone bored trying to stir up crap," she told the outlet. "[We] live together and live a very private romantic life. We don't follow each other on social media and haven't for a long time, and we don't post photos of each other — what's the point?"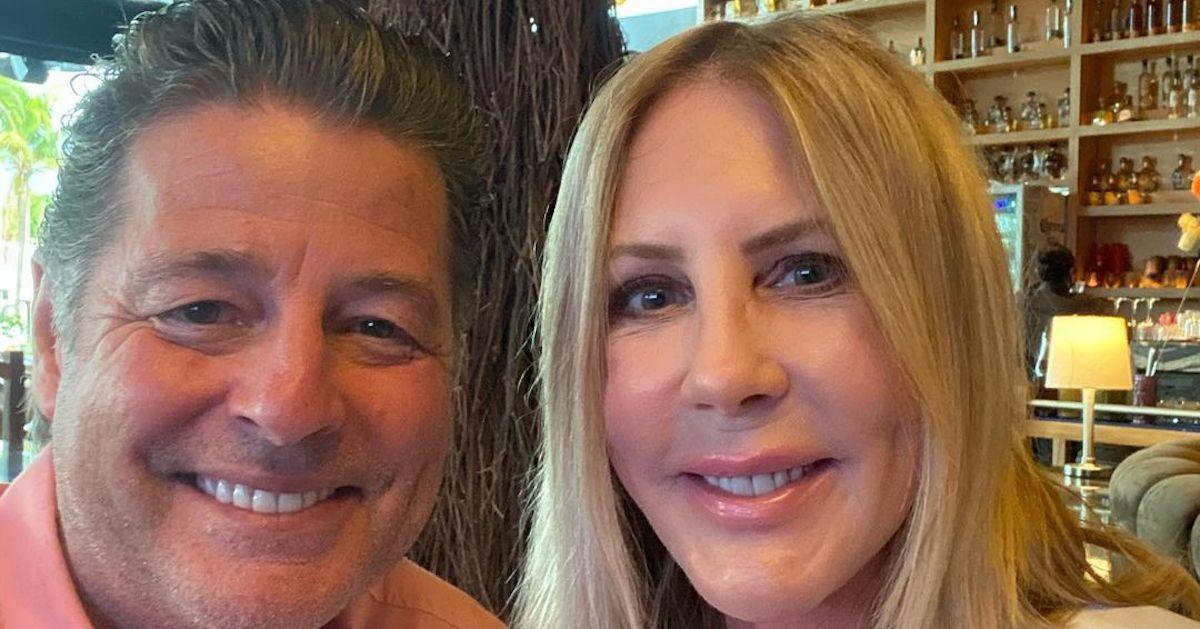 Article continues below advertisement
The former reality star then reiterated that the split rumors were laughable.
"This is a complete joke and not worth even commenting, but I did," Vicki concluded.
Vicki and Steve had to delay their wedding because of the COVID-19 pandemic.
Like many couples who had their hearts set on a 2020 wedding, Vicki and Steve had to cancel their nuptials because of the coronavirus pandemic. The pair was set to walk down the aisle in April of 2020, but they have put those plans on hold indefinitely.
The Bravolebrity has taken other important steps with Steve — she listed her Orange County residence, and she bought homes in North Carolina (where her daughter, Briana Culberson, resides), and in Puerto Vallarta, Mexico.
She's looking toward her retirement life, even if that doesn't immediately include a wedding to Steve.
"I'm a marriage girl. I told him from the very beginning, if you don't want to get married, then don't waste your time with me because I love being married," Vicki said to Us Weekly. "But we're taking it slow and have a great relationship, that's the most important thing for me, is making sure it's a solid relationship."
The Real Housewives of Orange County airs on Wednesdays at 9 p.m. ET on Bravo.