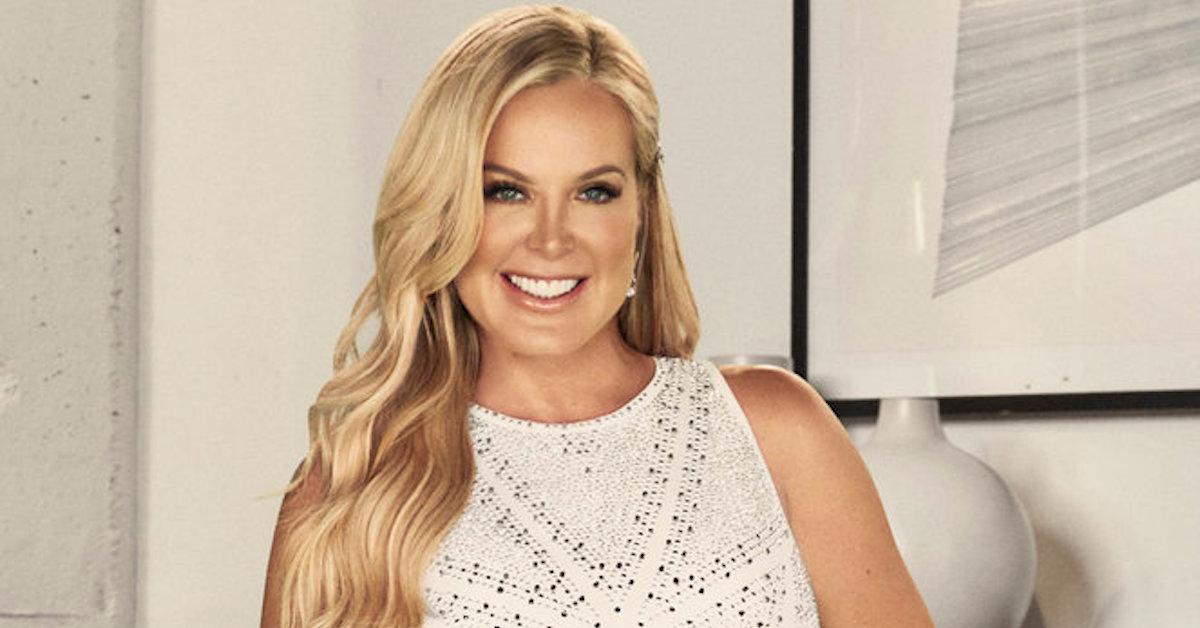 Is Elizabeth Vargas, the Newest Star of 'RHOC,' Married?
The original Real Housewives franchise is back — but, this time, it's the first season without OG Vicki Gunvalson. The Real Housewives of Orange County is returning for Season 15 on Oct. 14, and two familiar cast members have been replaced.
Vicki Gunvalson (who was demoted to a "friend" position in Season 14) and Tamra Barney departed from the hit Bravo reality series, and Elizabeth Lyn Vargas is set to make her debut.
Article continues below advertisement
The Missouri native is new to both the show and to the area of Orange County, but as long as she can argue, wear designer labels, and make nice with at least one cast member, then she'll fit right in. Her move to the Golden State is linked with a big change in her personal life.
Who is RHOC star Elizabeth Vargas' husband? Keep reading to find out if the new reality star is married.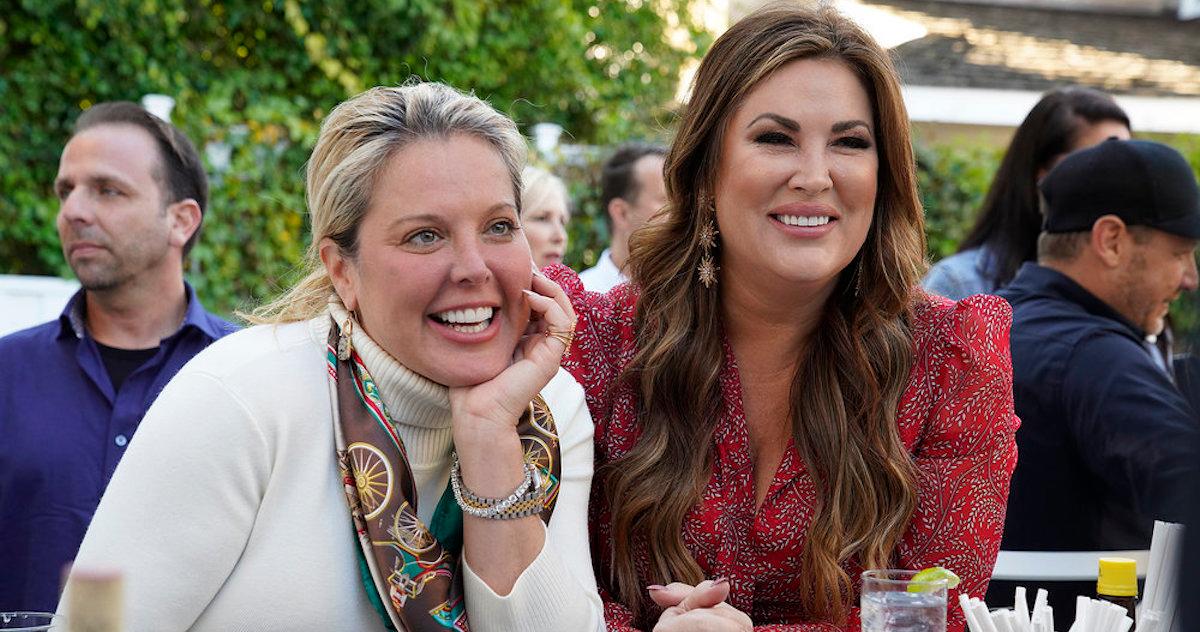 Article continues below advertisement
Does Elizabeth Vargas from 'RHOC' have a husband?
The newest RHOC cast member will be introduced to the other women as a friend of Kelly Dodd. According to her cast bio on BravoTV.com, Elizabeth decided to fulfill her dream of living in Orange County after her divorce from ex-husband Bernt Bodal. Elizabeth finalized the details of her divorce in July of 2020.
The couple was married for a total of 20 years, but the last three years of their union were spent in divorce proceedings.
Bernt is the Norwegian CEO/majority shareholder of American Seafoods. He appeared on an episode of Season 3 of the CBS series Undercover Boss in 2012. The 67-year-old also has a history of working as a musician, and he is currently in the band Aunt Mary. He has an estimated net worth of $200 million.
Though her husband has an impressive fortune, Elizabeth is an entrepreneur who most recently worked as the CEO of Edge Music, an online music company.
Article continues below advertisement
When she confirmed the end of her divorce on her Instagram stories in July of 2020, she also explained that her business was on the cusp of failing.
"Edge Music was a failure. It's not quite a failure yet, but it's on its way. I'm going to pivot my life to a new direction to generate revenue — you know from things that I acquired — I can repurpose..." she said online, per Us Weekly.
Article continues below advertisement
"Anyone that knocks you for trying to be successful or being a serial entrepreneur or trying a new venture, don't listen to them," she continued. "I mean I have people constantly throwing me under the bus, constantly trying to put me down for trying, constantly trying to eat at my soul and what I learned over the years is – you do you. Just do you and be happy with you and that's what I'm learning. Just to be happy with me and do me, and I hope you guys do the same."
Elizabeth Vargas' boyfriend Jimmy will appear on the show.
Though the audience will get to see the tail-end of Elizabeth's marriage to Bernt, that's not exactly the end of her relationship woes. Her new relationship with boyfriend Jimmy will also be a topic of discussion, and it is reportedly going to put her at odds with some of the other ladies.
"Jimmy and I have a very intimate relationship," Elizabeth shares on the teaser clip for Season 15. "We just don't have sex."
Article continues below advertisement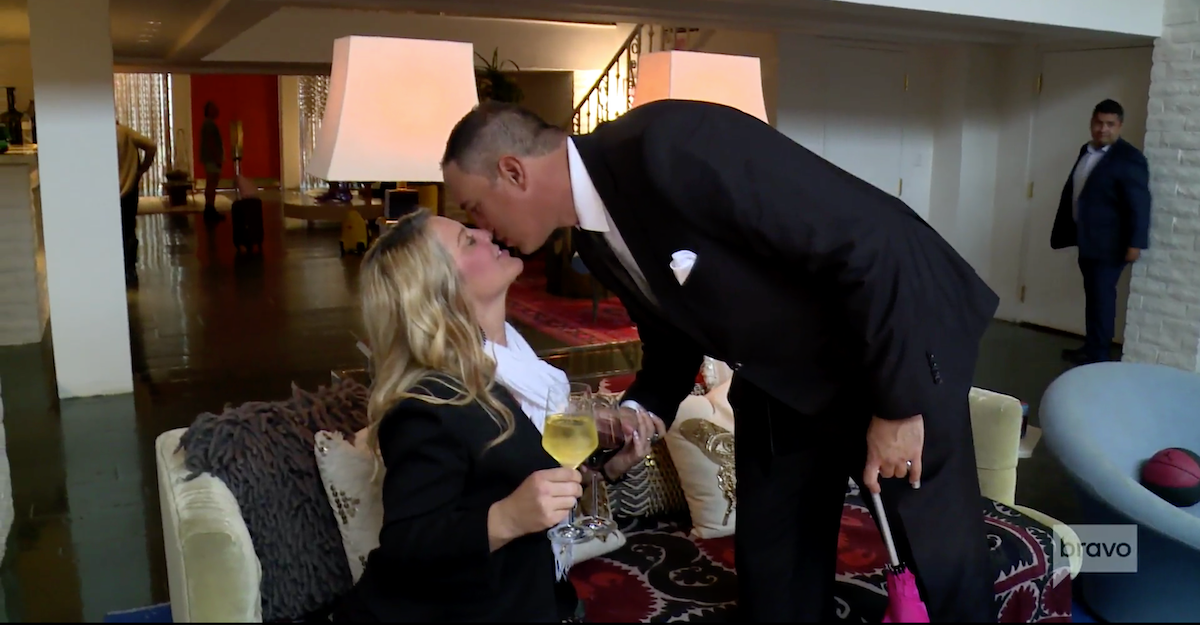 Despite it being her first season, it seems like Elizabeth has already mastered the Housewives art of oversharing.
Season 15 of The Real Housewives of Orange County premieres on Oct. 14 at 9 p.m. on Bravo. New episodes air on Wednesdays.