Argentinian Soccer Legend Diego Maradona Has Passed Away at the Age of 60
Diego Maradona was one of the world's most influential soccer players, and his family, five children, and the sporting world are mourning his passing.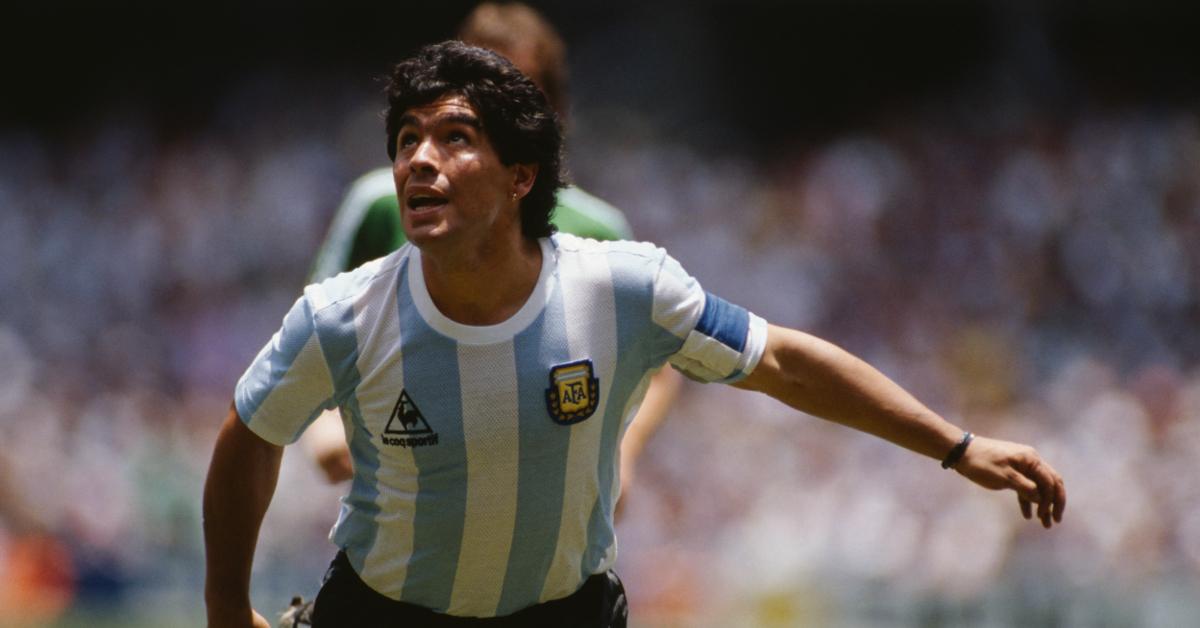 2020 has seen its fair share of tragedy, especially when it comes to sporting legends. The year began with a horrifying helicopter crash that took the lives of nine people, including three children and basketball legend Kobe Bryant along with his daughter Gianna. And now, on the eve of Thanksgiving, another popular sport has lost an icon: Argentinian powerhouse Diego Maradona has passed away at age 60. He leaves behind five children.
Article continues below advertisement
If you aren't familiar with Diego Maradona, his impact on the sport cannot be understated: he led Argentina to a World Cup victory in 1986 against West Germany. He had a tremendous performance throughout the entire tournament and was the celebrity soccer player in the '80s, with many hailing him as one of the greatest athletes the sport has ever seen. He was a four-time footballer of the year, UEFA Cup Winner, Italian Cup Winner, and two-time Italian champion — his list of accomplishments goes on and on.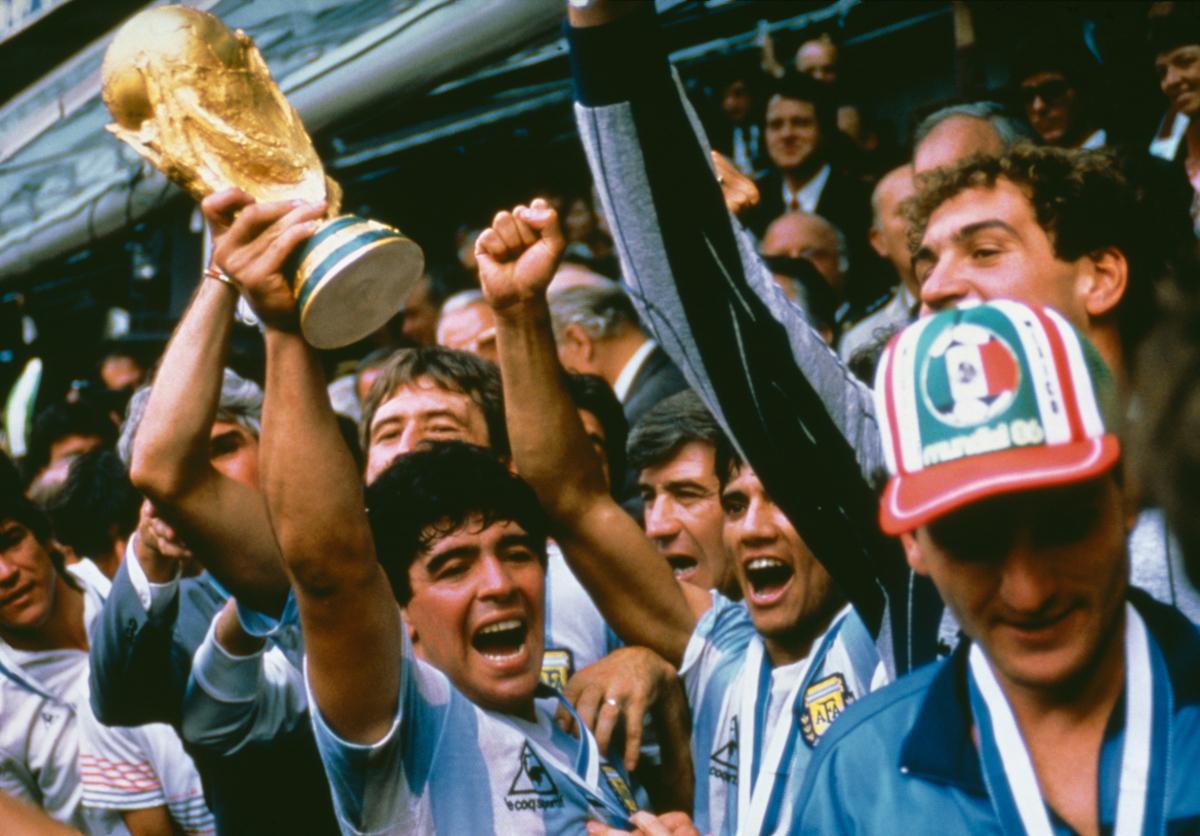 Article continues below advertisement
Who are Diego Maradona's children?
His oldest son, Diego Sinagra, was born in 1986 and was born out of an affair between the Argentinian legend and a woman named Cristiana Sinagra from Naples. He was raised primarily by his mother and began playing soccer at a very young age, joining the Napoli youth squad at 11 years old. Although an Italian court had officially recognized Maradona's paternity of D.S. in 1993, the two didn't officially meet until 2003 at a golf tournament in Fiuggi.
Article continues below advertisement
Diego Maradona officially recognized and acknowledged his son on Aug. 25, 2016 during a media appearance in Buenos Aires, stating, "I love him a lot and he's very like me."
His daughter, Gianinna Maradona, was born in 1989, and is a popular public figure and personality in her native Argentina who married famed Manchester City striker Sergio Aguero.
Article continues below advertisement
She has a sizable Instagram following but has generally stayed out of the spotlight following her split from Sergio. She's currently raising their son, Benjamin, in Madrid and was involved in some gnarly public drama when Diego Maradona accused her and her mother of stealing millions of dollars from him. Things got so bitter between the two that Diego even called for Giannina to be jailed for obstruction of justice.
Diego's other daughter, Dalma Maradona, was born in 1987 is a popular Argentinian actress with a sizable list of credits who also has a huge following on social media. Dalma is also a self-proclaimed feminist and is constantly lobbying for women's rights. Her most recent appearance was in a 2020 TV series called La Persuasion and she had a recurring role in the series Presentes from 2012-2015 as Natu, where she appeared in eight different episodes.
Article continues below advertisement
Diego's third and youngest daughter, Jana, is an aspiring model who has also managed to capitalize on her famous family name. Diego only acknowledged the young girl as his child in 2014 after rumors came out that he had her during a short affair with bar worker Valeria Sabalain in Argentina. Since he acknowledged her as his daughter, she has shared photos of the two of them on her Instagram page.
Article continues below advertisement
The famous footballer had his fifth child rather late in life with long-time partner Veronica Ojeda in 2013: Diego Fernando Maradona Ojeda is only 7 years old as of this writing and is the late athlete's second son. He was born in Buenos Aires.
Article continues below advertisement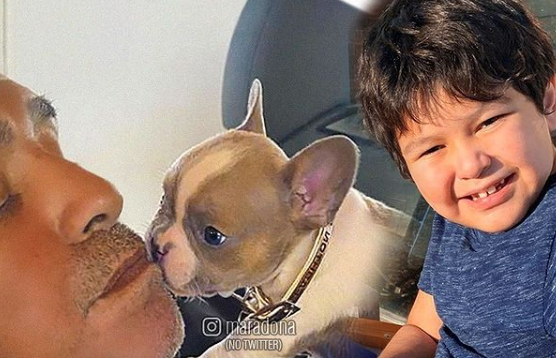 What was the cause of Diego Maradona's death?
The legendary champion succumbed to a heart attack, but he has been battling significant health issues for several years. Most recently, a subdural hematoma required brain surgery, which only further compounded his complications on the road to recovery.
While he became famous for his aggressive and leave-everything-on-the-field playing style, he was also infamous for his hard-partying lifestyle.
Article continues below advertisement
He was known for cocaine abuse and even suffered from an overdose in 2000, but was reported to partake in excessive amounts of drug usage even at the height of his playing prowess. Many speculate that his years of addiction contributed to his health issues later on in life.
Article continues below advertisement
The sporting world is left reeling after the man's death, with tons of people paying tribute to the legend who managed to transition his playing career to that of a successful coach as well. Our thoughts and best wishes go out to his family and close friends during this trying time.
Article continues below advertisement
Article continues below advertisement
Article continues below advertisement