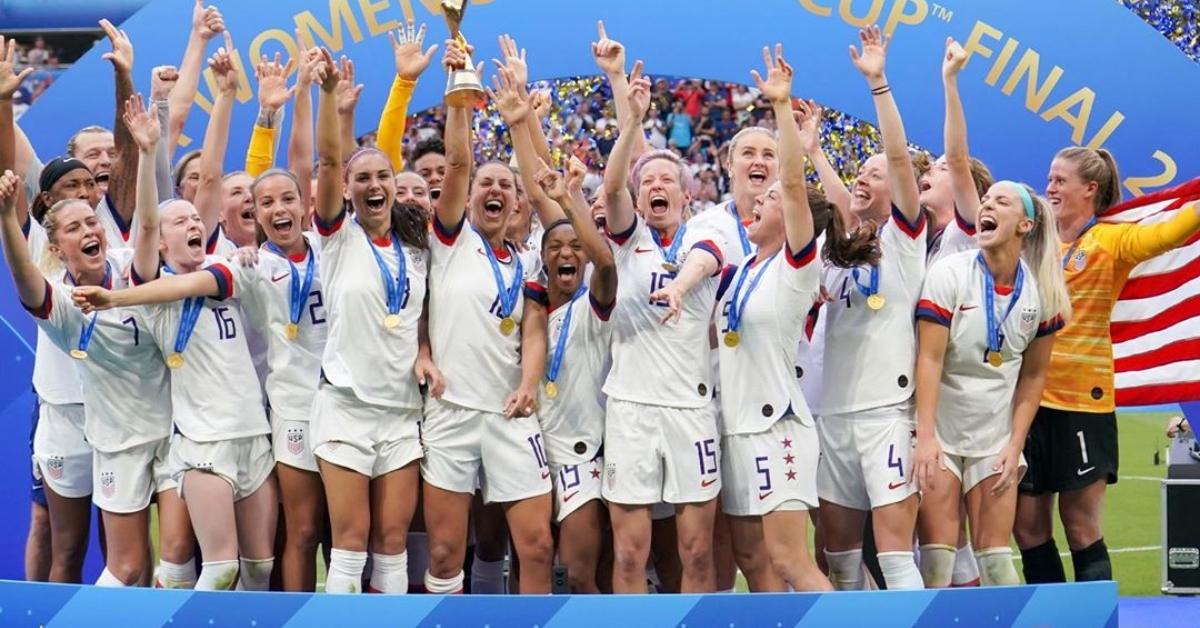 U.S. Women's Soccer Team to Be Honored With NYC Ticker-Tape Parade After World Cup Win
On Sunday, The United States Women's Soccer Team made history by defeating the Netherlands 2-0 in the 2019 Women's World Cup Final. This marks the fourth overall win for the U.S. team, previously taking home the title in 1991, 1999, and 2015.
Article continues below advertisement
The ladies couldn't hold back on the amazing win after a month-long soccer tournament and celebrated their big win by letting loose and dancing around the locker room. Star forward Alex Morgan was shown on her teammate Ashlyn Harris' Instagram story twerking up a storm. "She dirty. She dirty," you can hear the goalkeeper saying in the video as she filmed her teammate.
There will certainly be much more dancing as the women's soccer team headed back to the states for the upcoming parade to honor their victory. So, if you're ready to twerk, scream, cheer, and clap alongside team captain Megan Rapinoe and the rest of these strong women, here's what you need to know.
Article continues below advertisement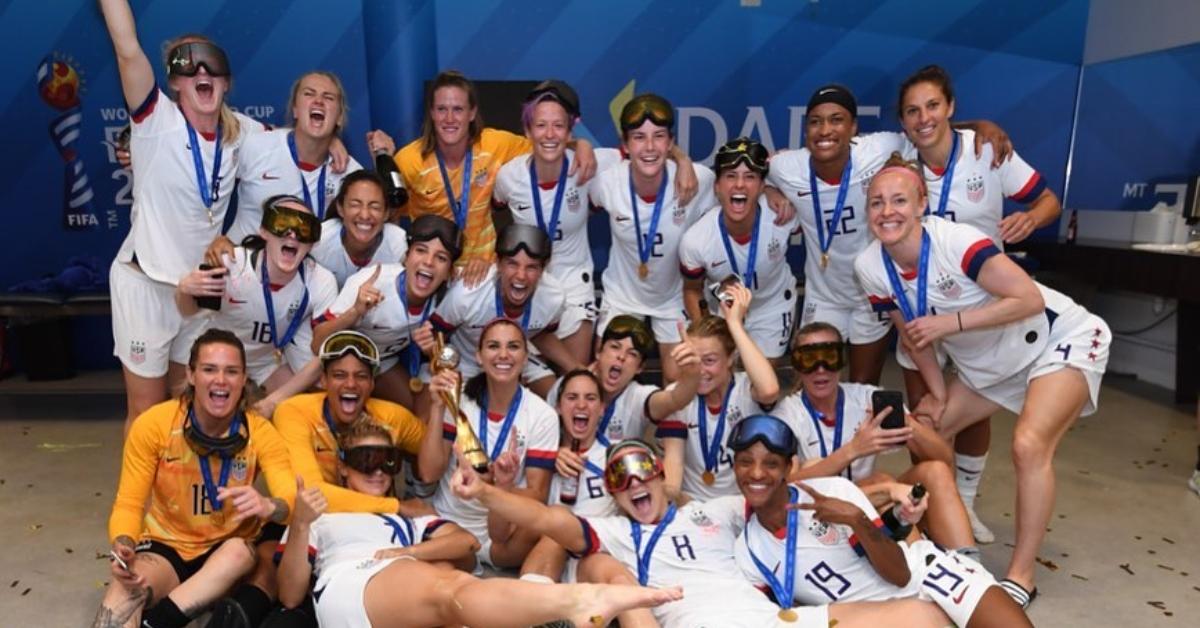 Congratulate the women's soccer team at the 2019 victory parade. 
Large crowds, a nation swelling with pride, and a whole lot of appreciation, New York City is preparing for the highly anticipated victory parade. The U.S. Women's National Team will be honored on Wednesday, July 10, in Lower Manhattan with a ticker-tape parade.
Article continues below advertisement
"On and off the field, this team represents what's best about New York City and our nation," Mayor Bill de Blasio said in a statement following the team's win. He added, "The confidence, grit, and perseverance of the U.S. Women's National Soccer Team serve as an inspiration to all who watch them."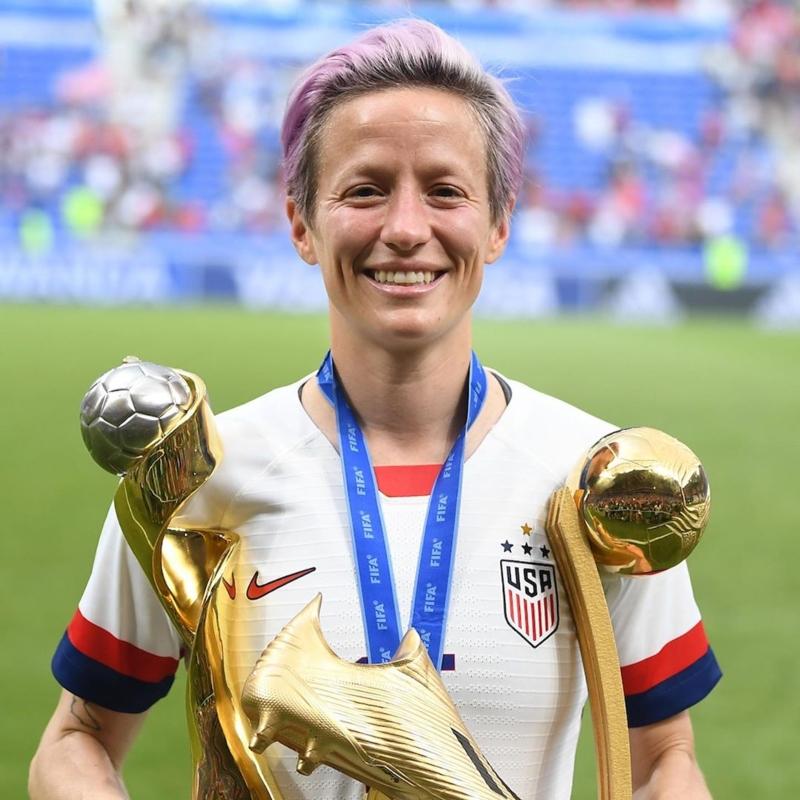 Article continues below advertisement
Following the big win, Megan spoke with CNN about her team's victory, talking about their close bond: "We're crazy, that's what makes us special. We have no quit in us, we're so tight and we'll do anything to win. It's unbelievable just to know all of the people in our group that put in so much work: the players, our friends, and family are here, it's surreal. I don't know how to feel right now, it's ridiculous."
What is the U.S. women's soccer team's parade route?
The women's team will smile and wave to fans throughout Lower Manhattan on a stretch known as The Canyon of Heroes, starting at Battery Park and ending at City Hall. The celebration will take place along Broadway in NYC beginning at 9:30 a.m. ET.
Article continues below advertisement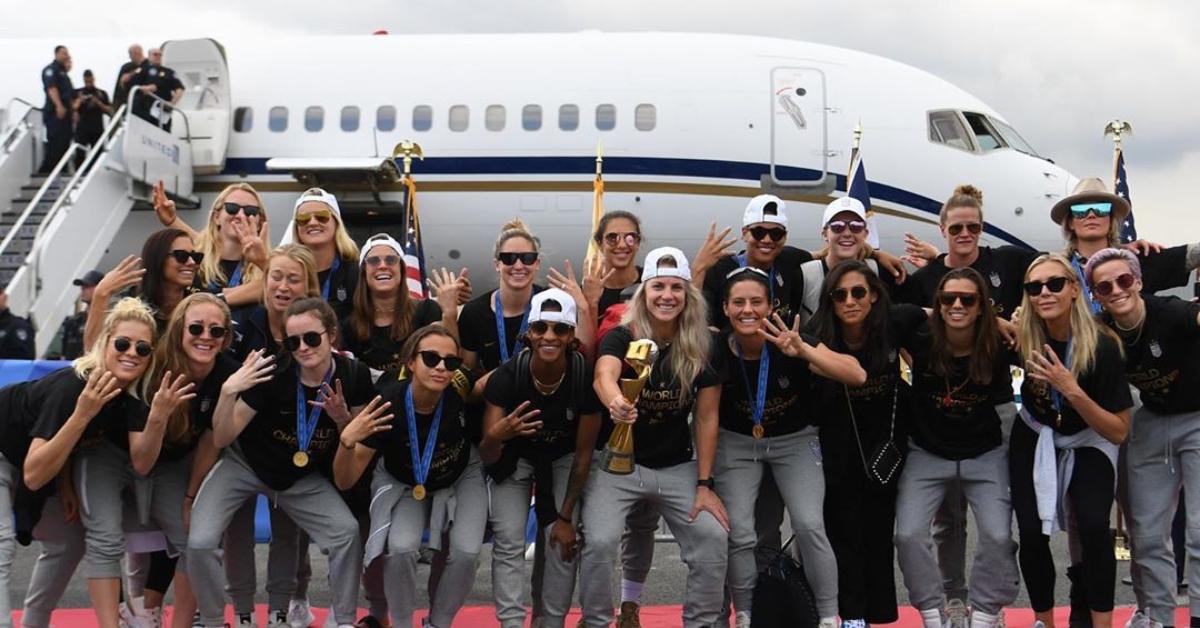 After riding along The Canyon of Heroes, Mayor de Blasio will present the women with keys to the city at a special ceremony taking place at City Hall starting at 10:30 a.m. The NYC official tweeted the news of the city's plan to host the parade, writing, "You have inspired the entire country — and New York City knows how to celebrate champions."
Article continues below advertisement
The champions returned home to the states on Monday, being greeted at Newark Liberty International Airport by a group of fans asking for autographs and pictures with the athletes. "It's so nice to be home. Thank you, France, for the hospitality, but wow, we are very excited to be back in America," Megan told CBS.
How to watch the U.S. women's soccer team parade online:
If you can't travel to NYC to watch the parade in-person, don't worry. Fox, CBS, ABC, and NBC will be live-streaming all of the action. You can also watch the parade on the official NYC Mayor's Office YouTube channel.