Nearly 28,000 Pounds of DiGiorno Frozen Pizza Recalled
A packaging mistake leads to tens of thousands of pounds of DiGiorno frozen pizza to be recalled. A customer reveals the wrong product was in her box.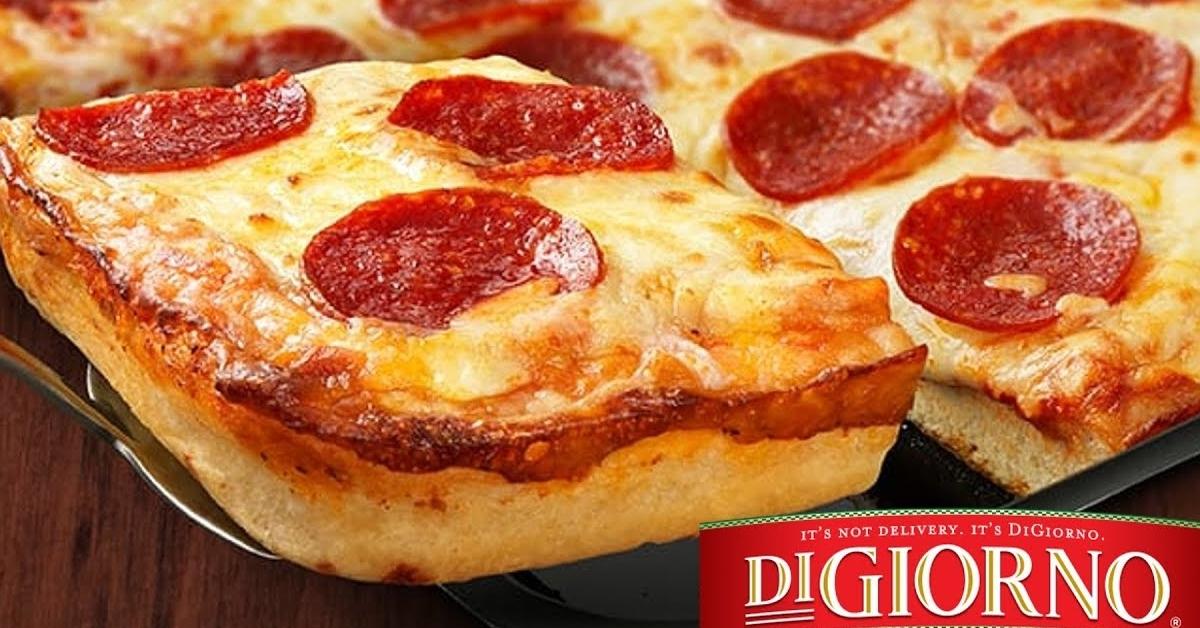 The FSIS announced on Sep. 26, 2021, that Nestlé USA Inc. is in the process of recalling about "27,872 pounds of frozen DiGiorno Crispy Pan Crust pepperoni pizza due to misbranding and undeclared allergens such as soy protein."
As for misbranding, the box labeled as the Crispy Pan Crust pepperoni pizza may contain a frozen three meat pizza, which happens to have textured soy protein.
Article continues below advertisement
Moreover, the product label does not declare soy protein as an ingredient, making this situation even more dangerous, as those allergic to soy could suffer a life-threatening reaction. The affected DiGiorno pizzas with lot code 1181510721 have a sell-by date of March 2022.
How was this problem discovered?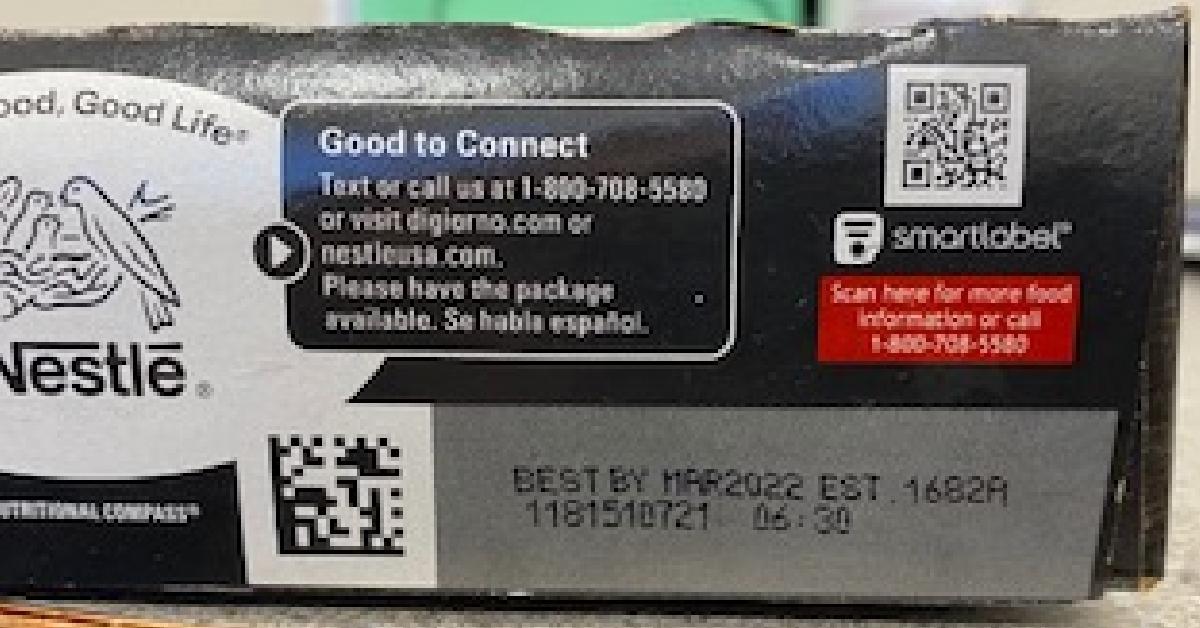 Article continues below advertisement
How did Nestlé and DiGiorno become aware of the problem?
The FSIS states, "The problem was discovered after the firm received a consumer complaint that a three-meat pizza was in a carton labeled as a pepperoni pizza."
There have been no confirmed records of any susceptible response from those who ate the pizza but, make sure to check your freezers if you have recently purchased a DiGiorno Crispy Pan Crust pepperoni pizza. Also, encourage anyone you know who is worried about falling ill from eating the pizza to seek medical attention.
The FSIS said it "is concerned that some product may be in consumers' freezers," and "consumers who have purchased these products are urged not to consume them. These products should be thrown away or returned to the place of purchase."
Article continues below advertisement
How are people responding to the news?
DiGiorno's recent scandal has thousands chiming in on the issue. While there are various responses on Twitter, most of them have resulted in the creation of memes.
Since the pizza contains an allergen, those who don't have any allergies humorously said they could take the product off their hands. Twitter was abuzz with tweets like @seanhecking's who posted a photo of a man emerging from behind a tree with the caption, "Me in the back near grocery store dumpster."
@smellroth1 on Twitter acknowledged the issue sarcastically. Their tweet simply reads, "Where can I buy this." This is a common reaction with the public; some individuals responded ironically, while others trolled.
For instance, @lissurrr_wrote, "Don't worry everyone. I'll make the sacrifice and eat them."
Article continues below advertisement
One response that perfectly summed up this case comes from user @alt_stefanie on Twitter, who said, "New @DiGirono slogan - pizza to die for!"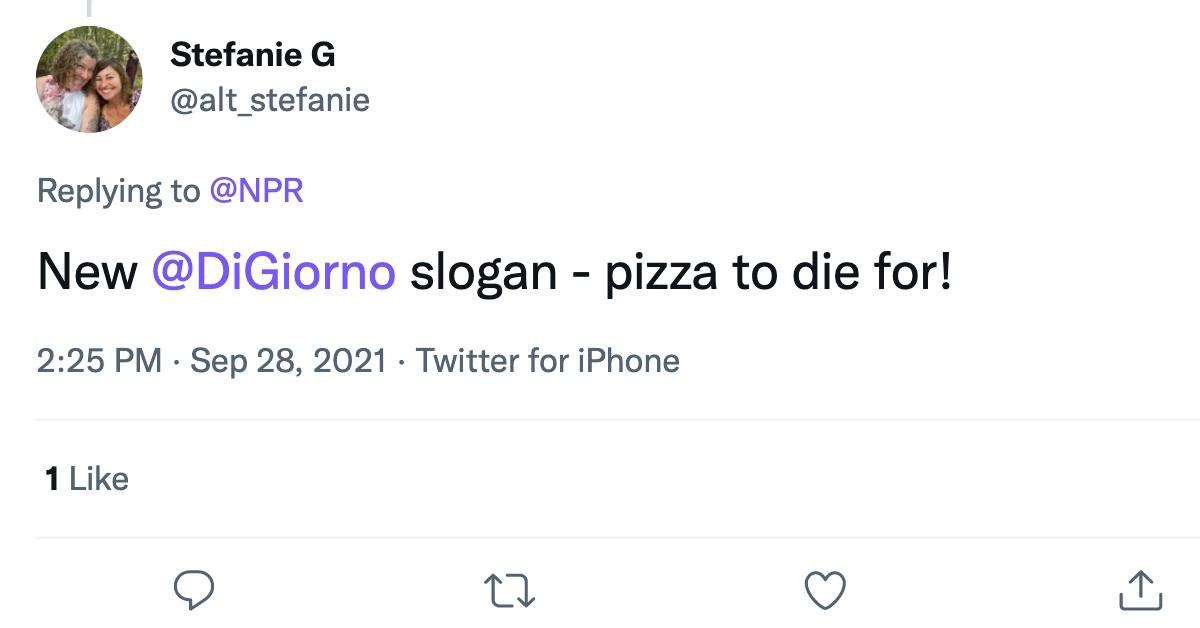 Article continues below advertisement
Another hilarious response derives from Twitter user @samuelfBlair. This time, Samuel decides to provide DiGiorno's slogan with a bit of an update. They write, "It's not delivery, it's recalled."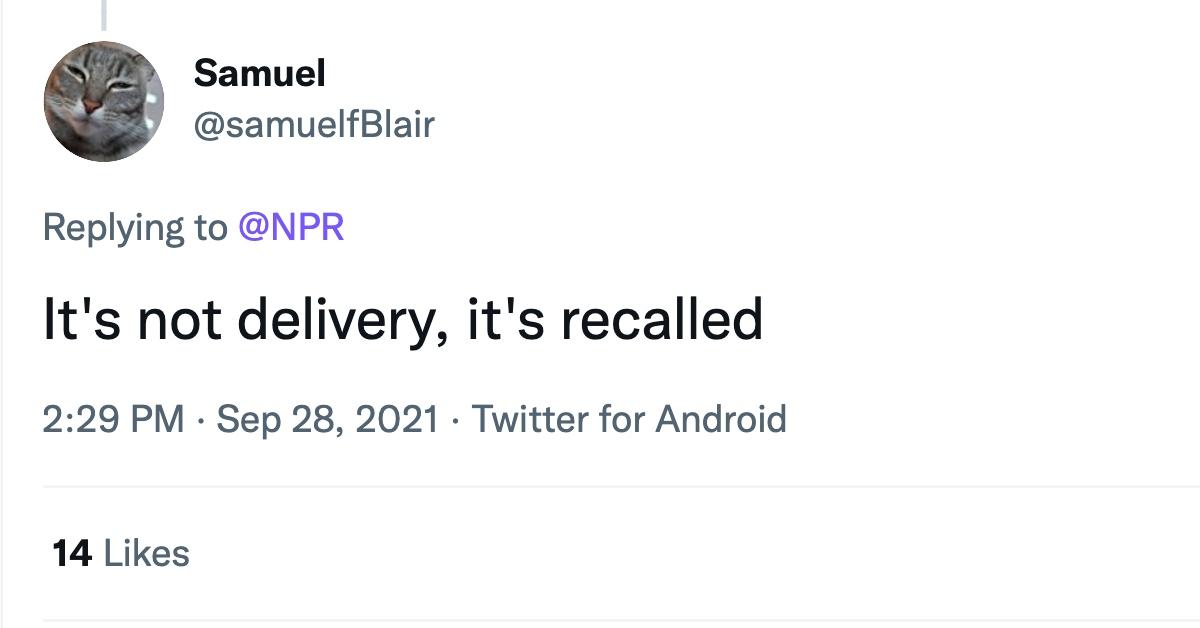 Nestlé and DiGiorno are working through this recall to ensure the safety of the consumers. Look out for more updates on this situation as it develops.