Walt Disney World Ticket Prices Are at an All-Time High — Are They Still Worth It?
Disney World Annual Pass prices went up overnight. Here's what every Disney fan needs to know about the Disney Platinum Plus Pass.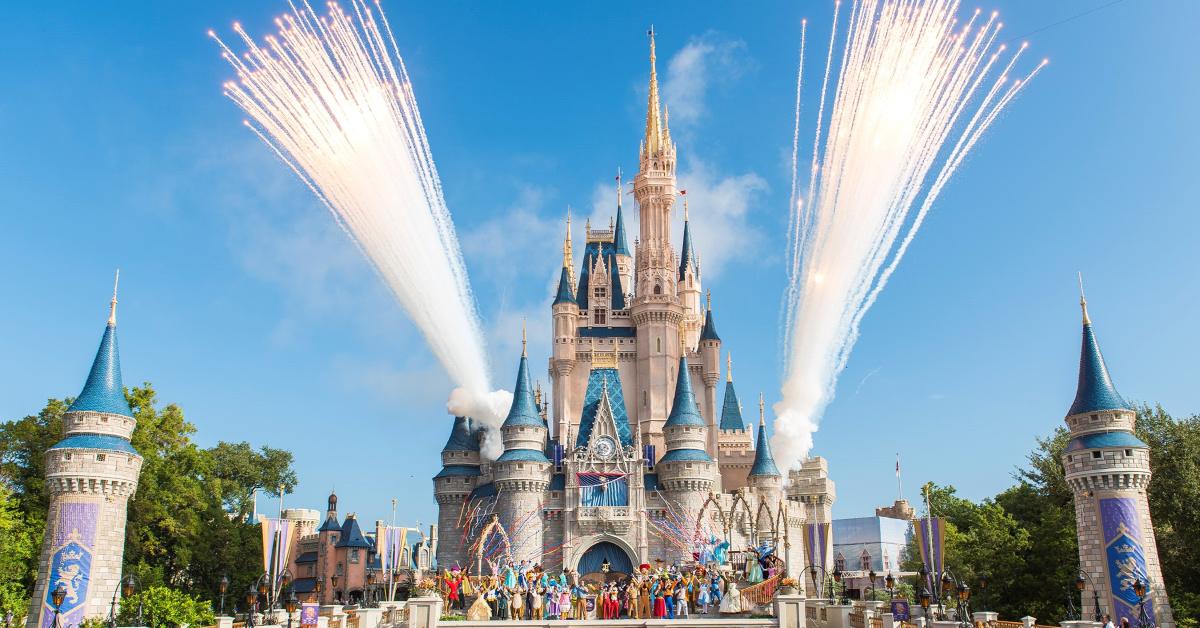 Walt Disney World may be the most magical place on Earth, but it certainly isn't the cheapest. For years now, a trip to a Disney park has been cost-prohibitive to many families in the country. As magical as Disney World is (and it is very magical), it can be hard to rationalize spending hundreds if not thousands of dollars on an experience that only lasts a few days.
Article continues below advertisement
Sure, the memories may last a lifetime, but when it comes down to providing your family with Disney memories and providing them with, like, food, we all know the smart choice. Unfortunately, it looks like the Disney dream is only getting more expensive. Disney World has raised prices for its passes, including the Disney Platinum Plus Pass. Read on to find out more.
The Disney Platinum Plus Pass has gone up in price by 6.2 percent.
Prior to the price hike, the Disney Platinum Plus Pass cost out-of-state residents $1,219. Now, anyone who doesn't reside in Florida (and is at least 3 years old) will have to pay a whopping $1,295 for the Platinum Plus Pass.
Article continues below advertisement
There was also a significant price hike for the Park Hopper add-ons which allow Disney guests to visit multiple parks in one day. The 10-Day Park Hopper Pass price went up by $69, while the 7-Day Pass price increased by $45. Forty-five dollars! That's like, 2.5 Dole Whips!
Article continues below advertisement
And even though the price for Florida residents is still the same for the Platinum Plus Pass, it did just go up last June in anticipation of the Star Wars: Galaxy's Edge opening — by a whopping 18 percent! We all know that Disney is doing just fine financially. It doesn't appear they necessarily want the same for their guests, though.
What do you get with the Disney Platinum Plus Pass?
Can't decide whether it's worth it to shell out for the Platinum Plus Pass? We have to admit that it does seem to be the ultimate way to craft the perfect Disney World-filled year. If you can afford it (especially after the price hike), the Disney Platinum Plus Pass will grant you admission to all four theme parks (Magic Kingdom, Epcot, Hollywood Studios, and Animal Kingdom) for an entire year with no blockout dates.
Article continues below advertisement
You'll also get admission to two water parks, the ESPN Wide World of Sports Complex, and the Oak Trail Golf Course, again with zero blockout dates. The Platinum Plus Pass also includes PhotoPass downloads, 20 percent off dining and select merchandise, and free standard theme park parking.
Article continues below advertisement
For $1,295, you really do get a lot. If you live close enough to drive to Disney World (or plan to travel there a couple of times per year), it might be worth it! And don't forget that anyone under the age of 3 can get into Disney World for free!
Of course, back when the park first opened in 1971, it only cost $3.50 to get into the park for a day. When the Annual Pass was first introduced in 1981, it cost $100 (or about $300 by 2020 standards). Let's just not dwell on those numbers, though, OK?