8 Little-Known Facts About Opening Day at Walt Disney World
In honor of 50 years of the Magic Kingdom, here are eight little-known facts about opening day in 1971 at Walt Disney World.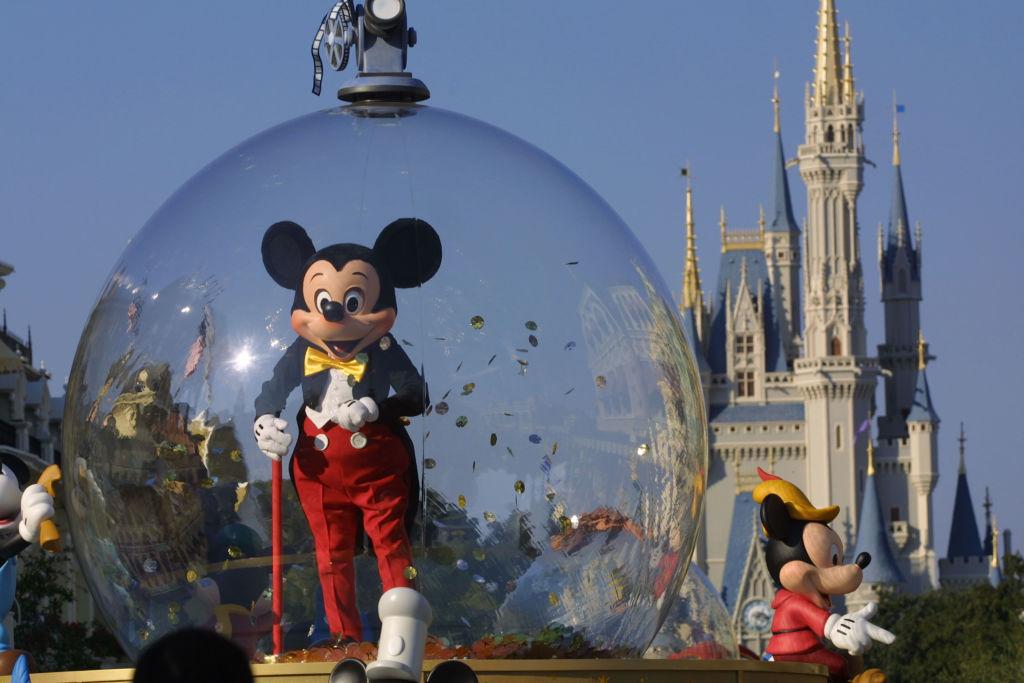 Oct. 1, 1971, marks 50 years of magic with the Magic Kingdom in Walt Disney World. Though many today know Walt Disney World to be a sprawling land where princesses, superheroes, and Jedi come together to play, the vacation spot looked quite a bit different the day it opened. Read on to learn some little-known opening day facts about Disney World.
Article continues below advertisement
The first person to play the famous Casey's Corner piano was Randy Morris.
Randy began working at Walt Disney World when he was just a teenager, becoming the first Casey's Corner pianist, though it was then called Coke Corner. If you're lucky enough to be attending Magic Kingdom during the 50th anniversary, head over to Casey's Corner. Randy is reprising his old role before handing the reins over to the new pianist, Grayson Smith.
Article continues below advertisement
Tickets were only $3.50 on opening day.
For some perspective, that's about $22.91 today. One-day park tickets to the Magic Kingdom could run you $159 today.
Cinderella's Golden Carrousel was an opening day attraction, but it's actually the oldest ride in the park.
Cinderella's Golden Carrousel (intentionally spelled that way to honor Disney's Cinderella's French history) is currently called Prince Charming Regal Carrousel, but first, it was called Liberty. It was constructed by the Philadelphia Toboggan Company in 1917. At the time, at 60 feet across, it was one of the largest merry-go-rounds ever built.
Article continues below advertisement
Liberty lived in Belle Isle Park in Detroit, before being refurbished and brought to Maplewood, N.J. in 1928. By 1967, the carousel was almost demolished before the Disney Imagineers bought it for the Magic Kingdom.
Article continues below advertisement
Although Florida predicted more guests, 10,422 were in attendance on opening day.
The Orlando Sentinel published in 1971 that 10,422 guests were there opening day. However, Florida Highway Patrol had estimated that crowds would reach upwards of 300,000, so they missed it by quite a lot. But overestimating is certainly better than underestimating.
The first guest at Walt Disney World was William Windsor Jr.
The Lakeland, Fla. dad arrived at the Magic Kingdom with his wife, Marty, and two children as the very first guests in the park, winning a lifetime pass. They spent the night before sleeping in their Volkswagon at a Texaco station just off Interstate 4 to make it happen.
Article continues below advertisement
Magic Kingdom wasn't done by the time the opening started.
Walt Disney was quoted as saying, "Disneyland will never be completed. It will continue to grow as long as there is imagination left in the world." And the same holds true for Walt Disney World. However, quite literally, Magic Kingdom wasn't done with what was supposed to be done when Oct. 1, 1971, arrived.
Article continues below advertisement
By the time dawn broke that morning, the Main Street Ice Cream Parlor was still being painted, but more alarmingly, much of what was intended to be there opening day for Tomorrowland simply wasn't completed. The other sections were more finished but still not quite what was intended to be there.
You could enter attractions by way of a $5.75 book of tickets.
All of the day one attractions at Magic Kingdom weren't actually included in the admission price, the way it is now. Each attraction had a designation of A through E, with the E-ticket attractions being the most valuable and more popular. You'd need a book of tickets for the attractions if you wanted to see them all.
Article continues below advertisement
The dedication ceremony didn't happen on Oct. 1.
Opening day doesn't actually mark the dedication of Walt Disney World. That came about on Oct. 25 after a weekend-long celebrity-filled celebration. Walt Disney's brother Roy O. Disney gave the dedication, in which he named Magic Kingdom "where the young at heart of all ages can laugh and play and learn together."