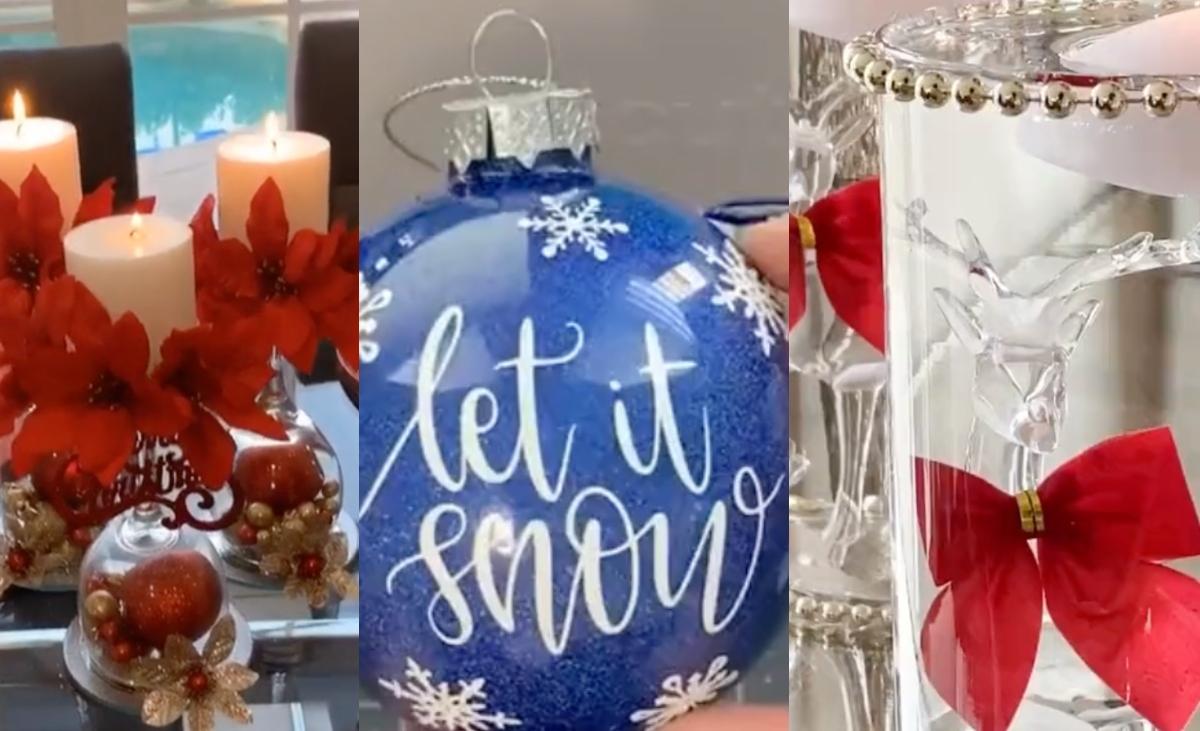 Check Out These 7 Festive DIY Decoration Ideas That Will Elevate Your Christmas Decor
'Tis the season!
Break out the hot cocoa, fuzzy blankets, and feel-good Hallmark Christmas movies because the holiday season is officially here.
And, that means that it's time to bibbidi-bobbidi-boo those pumpkins and fall decorations away and start creating a winter wonderland inside your home.
Article continues below advertisement
But, decorating the interior of your own home like an Instagram lifestyle influencer can cost a pretty penny. However, one way to save (and have a fun Saturday afternoon art project) is by DIY-ing your Christmas decorations this year.
So don't get discouraged when shopping at Target, HomeGoods, Hobby Lobby, Kirkland's, etc., because you don't want to plunk down major cash on a wooden "Merry Christmas" sign. Instead, just simply make it! TikTok has some inspiration.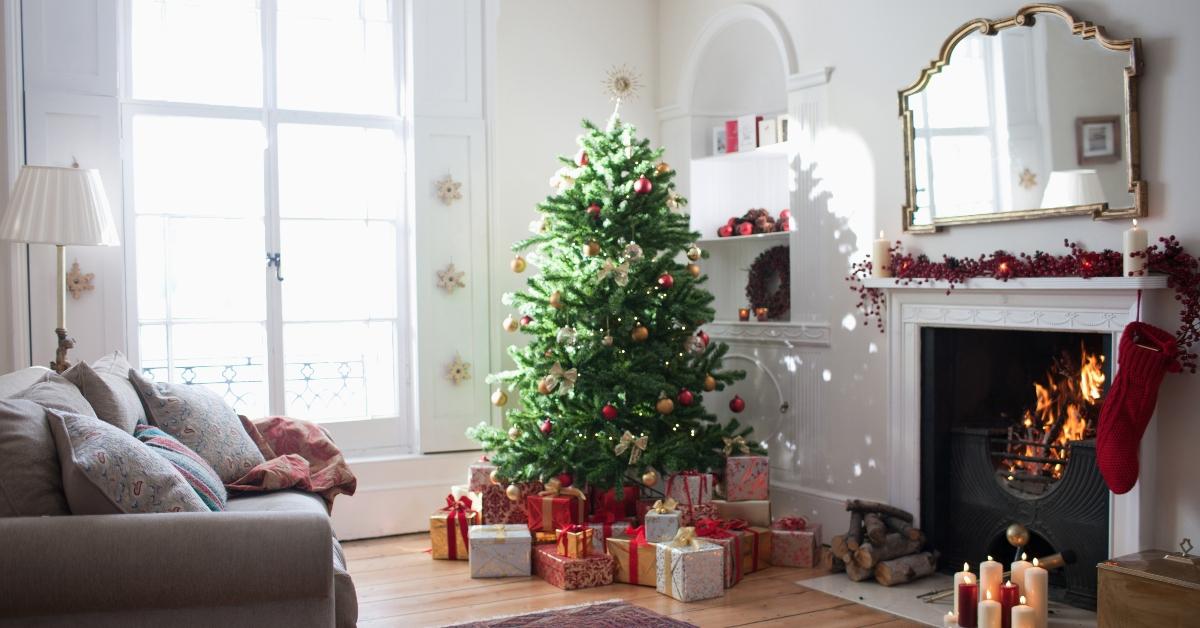 Check out these 7 DIY Christmas decorations, courtesy of TikTok users.
To help you craft your ideal Christmas decor, Distractify has rounded up our favorite holiday decorations, courtesy of TikTok. Whether you're the proud owner of the ultimate crafting/cutting machine aka the Cricut or simply using your trusty hot glue gun, here are a few of our favorite decorations for you to follow along.
Craft a glittery Christmas ornament for your tree.
Seriously, if you love DIY decorations, gifts, household items, and more, the Cricut is the ultimate machine that will help you craft Etsy-worthy products.
To make, simply mix together two parts water with one part Mod Podge and pour the contents into a clear ornament. Next, swirl it around and dump the excess. Then, add glitter to your ball, swirl, and dump/save the excess.
Using your Cricut, cut and weed the message and decorative snowflakes from your vinyl. Finally, add your design to the ornament. Now, you can decorate your whole tree using handmade ornaments, or gift your loved ones with a personalized ornament.
Reindeer vignettes with floating candles
Light up any room with these floating candle reindeer vignettes! To make this elegant decoration, you'll need glass jars, beads, small bows, tea candles, reindeer, and a hot glue gun.
Simply measure, cut, and glue the beads around the top and bottom of your jar. Then, glue the bow to the reindeer figurine and glue it to the bottom of the jar. Next, fill the jar with water and top it with a floating tea candle.
Seriously, how amazing?!
Article continues below advertisement
DIY Christmas wreath
Who doesn't love a holiday wreath on their front door?
Check out this Christmas wreath that TikTok user @lexi.diy crafted for only $9. To make, Lexi purchased a "wreath form" from Dollar Tree as well as seven packs of ornaments. Next, she simply hot glued the different colored ornaments to the wreath. So easy, and so cute!
Article continues below advertisement
Craft a paper Christmas village.
In this tutorial, TikTok user @juniperpointdesignco explains how she crafted an entire Christmas village using cardstock paper. Once she cut the village — using her Cricut machine — she glued the pieces together and used extra cardstock and Popsicle sticks to support the frame. She then glued a piece of tool to a foam board as the base of the structure. After gluing her village to the base, the TikToker added fairy lights and tea lights to give the decoration an extra sparkle.
Article continues below advertisement
Christmas candle centerpiece
Have your dining room table make a statement this year with this DIY candle centerpiece. TikToker @lexi.diy purchased all of the following materials from Dollar Tree: two pieces of floral foam, a red tray, fake greenery stems, larger flowers, candles, and tiny pine combs.
To make, simply cut and place the greenery in the pieces of floral foam and zip-tie the two blocks together. Next, place the red tray on top of the foam blocks and add larger flowers to the greenery. Finally, place your candles and tiny pine combs on the tray. This adorable DIY craft will certainly elevate any table.
Article continues below advertisement
Three-dimensional Christmas trees
Another adorable decoration that would look cute on any fireplace or side table is this three-dimensional Christmas tree. Aside from fabric, a Cricut allows you to cut wood with the machine. Simply choose the design on the Cricut Design Space, and let the machine do all the cutting. Next, simply glue and assemble the pieces together. For an added effect, you can always paint your wooden trees.
These trees would also make for a fun and festive art project for your kiddos.