Check out These 5 Easy DIY Decorations to Upgrade Your Home Decor This Fall
Summer is officially over, which means fall is here! Check out five easy TikTok DIY autumnal decorations that will totally upgrade your home decor.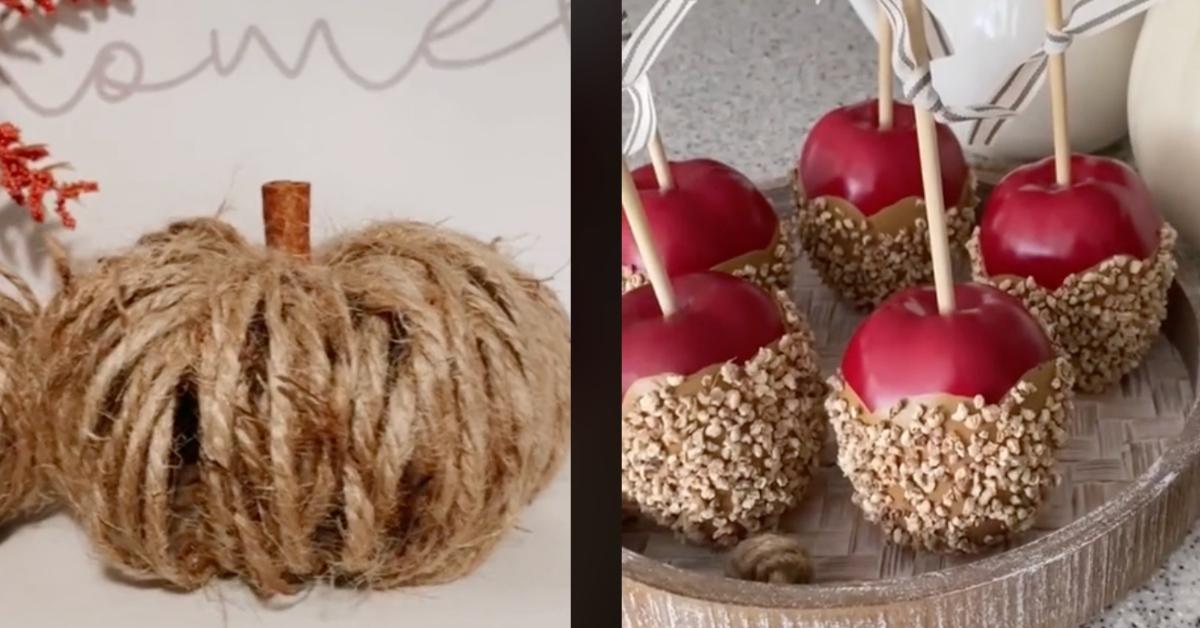 Oh, it's the most spooktacular time of year!
Summer is officially over which means that fall-lovers everywhere are sipping on pumpkin spice lattes and breaking out their autumnal decor for this festive season.
But, decorating your home like a Pinterest inspiration board can cost serious bank.
Article continues below advertisement
Though we love the fall decor from Michaels, Home Goods, Target, Hobby Lobby, Kirkland's, etc., the festive candles, pumpkins, signs, and other autumnal items can cost a pretty penny.
Therefore, we've rounded up a few easy DIY fall decor projects from TikTok that will have guests raving about your new household decorations. Check out these fun fall DIY decor designs below.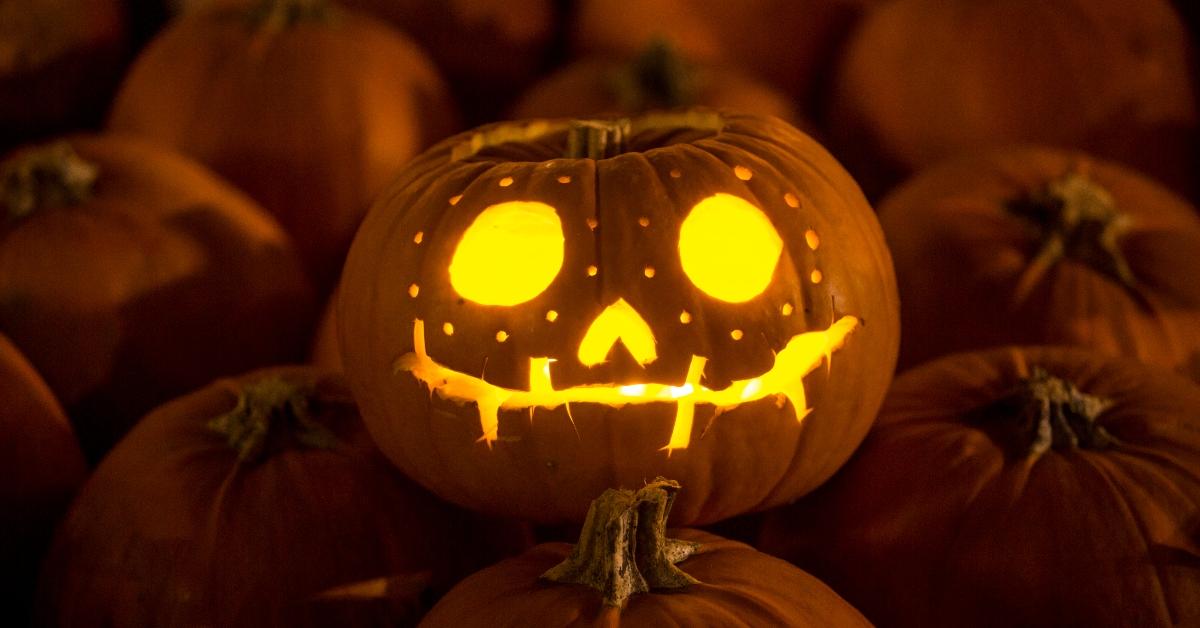 Here are five DIY fall decorations from TikTok that you can easily craft
If you love crafting, check out these easy DIY designs that will allow you to create beautiful decorations for your home. Whether you want to add pumpkins around your house or an extra fall decor item in your bathroom, we totally love these easy TikTok craft videos.
1. Farmhouse chic pumpkins
If you are looking for a rustic farmhouse piece that would look perfect on your kitchen table or on a mantle, these twine pumpkins would be a great addition. To make this decoration, you need twine, wire, cinnamon sticks, and a hot glue gun.
In the video, the TikTok user wraps the spool of twine around three of her fingers several times. Next, she ties the twine together with a wire and glues it to the cinnamon stick. She does this several times until the cinnamon stick is completely covered and resembles a pumpkin. So cute!
2. Candles that will add a spark to your fall decor.
If you're looking for an inexpensive statement piece to place on a dining room table, fireplace, or dresser in your bedroom, check out this Tiktok user's candle decor.
The TikToker recommends grabbing a pack of candles from Dollar Tree and placing them in warm water for 15 minutes. Next, mold them into the top of several Amber bottles. This person used several different colored bottles in three sizes to craft her decorative look.
Article continues below advertisement
3. Caramel apple delights
These faux caramel apples would make a perfect staple piece in any kitchen. This TikTok user bought a bag of fake apples from Hobby Lobby and took off the stems. Then, she stuck a wooden skewer through them and painted the bottom with a mixture of Mod Podge gloss paint and DecoArt Americana paint in the color "cocoa."
Finally, the TikTok user sprinkled Kaytee Kay Kob around the outside.
Article continues below advertisement
4. DIY fall sign
To make this fall leaf sign, the TikTok user explained that she purchased the wooden leaf at the Dollar Tree and covered it with the patterned paper she bought at Hobby Lobby after tracing the design. Next, she attached the "thankful" sign (which she also purchased from Dollar Tree) to the leaf board with a bit of hot glue. Finally, she made a bow using different pieces of fabric and attached it to the bottom of the sign.
Article continues below advertisement
5. Mason jar lid pumpkins
To craft this pumpkin decoration, grab several mason jar lids and hot glue orange-yellow ribbon around five of them. Next, tie the lids together, alternating between rims with ribbon and ones without. Then, separate the mason jar lids so it resembles the shape of a pumpkin, and place a cinnamon stick in the center. Finally, tie a bow with the stick using twine. We totally love this easy decor design!