5 DIY Valentine's Day Gifts From TikTok That'll Impress Your Sweetie
Roses are red, violets are blue, V-Day is on the horizon, so what gifts will you choose?
Yes, ladies, gentlemen, and everyone else, National Love Day is almost upon us! Whether you're showering your sweetie with love or pampering yourself with self-care for the holiday, it's important to give gifts that come from the heart.
Article continues below advertisement
There's nothing wrong with purchasing a gorgeous bouquet of roses or opting for a teddy bear, but stepping outside of the box can go a long way. This is where DIY Valentine's Day gifts come into play. This route allows you to explore your creative juices and show your boo that you put a lot of thought into their gift.
So, if you're ready to explore the wonderful world of DIY Valentine's Day gifts, you've come to the right place. Here are five DIY V-Day gifts to get you started.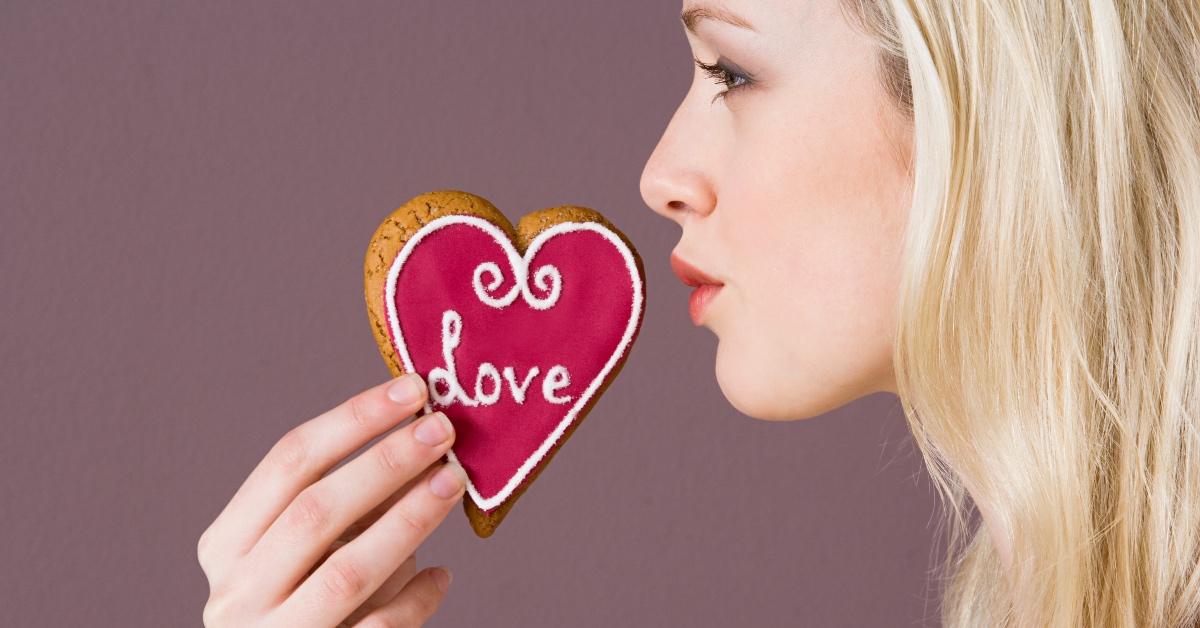 1. Chocolate Covered Wine-Infused Strawberries
Calling all folks with a sweet tooth! Chocolates are typically part of the equation, but these offerings by TikToker @mysweetsensations are a tasty way to switch things up. Featuring a mix of various chocolate flavors and a mini wine shot, this gift combines sweetness and luxury in one.
Article continues below advertisement
2. Personalized Picture Frame
Nothing says "I love you" like a personalized gift. TikToker @steffiefl let her creative juices flow by purchasing a standard picture frame, string lights, a sound-recording device, and a Sharpie to surprise her sweetie. She was able to record a snippet of their favorite song so he can listen to it whenever he likes. So cute!
Article continues below advertisement
3. Heart-Shaped Cookies
Every good partner knows that just one gift is never enough. Presenting your sweetie with a treat is always a win and these heart-shaped cookies by TikToker @somethingsweeet.cookieco are the perfect pick. Even if you're not a world-class baker, all you need is to get heart-shaped cookie and cover it with tasty icing to get the job done.
Article continues below advertisement
4. An Artsy Valentine's Day Card
The idea of gifting a card may seem a bit traditional, but it's all in the way you go about it. TikToker @diy_with_g has taken an artistic approach with her gift-giving skills. Using colored construction paper, a glue stick, and a small needle, she rolled small strips of paper to create mini rose buds. Simply glue them to a card to create a heart shape and your work is done.
Article continues below advertisement
5. Floral Liquor Arrangement
If you're looking to steer away from sweets, TikToker @clarapierce has a great idea you may want to consider. Flowers might be a top priority for you, but spicing things up a bit can be a great surprise for your sweetie. The TikToker also recommends adding spirits to the bouquet. All you have to do is glue a stick on the mini bottle and pop it into your vase. And if liquor is not your speed, you can use the same idea with chocolate bars, candy, or anything else that comes to mind.