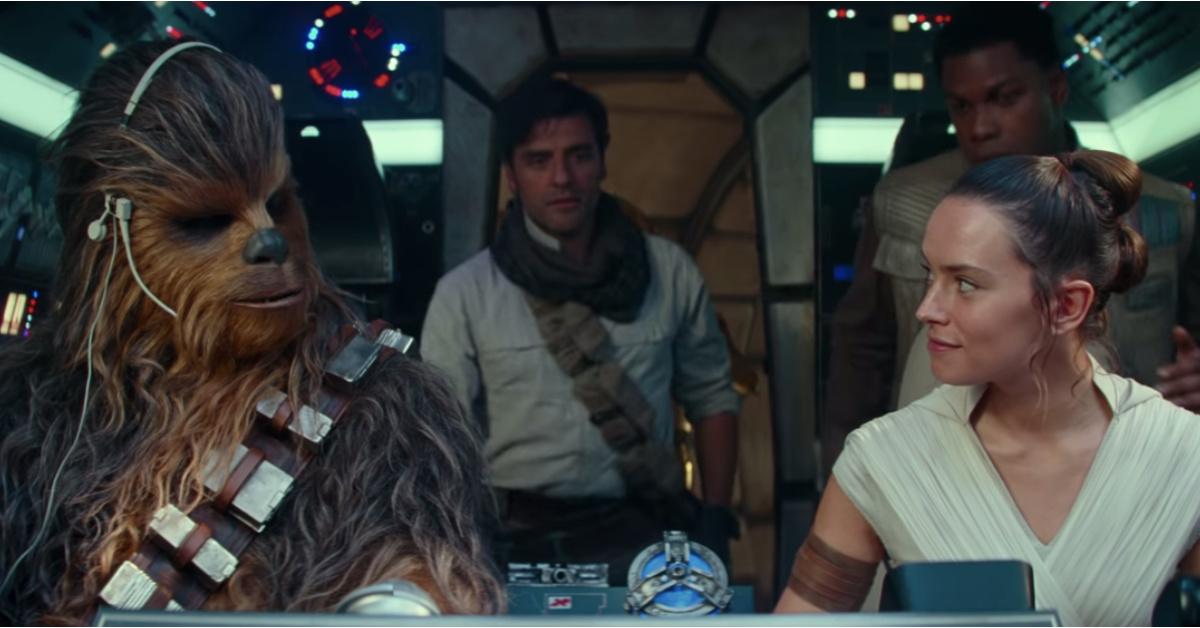 Does [SPOILER] Really Die in 'Rise of Skywalker'? We've Got a Bad Feeling About This
The Skywalker saga has officially come to an end. Star Wars: The Rise of Skywalker is the ninth and final installment of a story that began in 1977 and has captured millions of hearts and imaginations ever since. And since it's the final film in this sweeping, epic, multi-generational story, there's one thing you can definitely count on: Some main characters are going to die.
Article continues below advertisement
(We're going to go ahead and put a spoiler alert here just in case, but come on. You knew what you were clicking on with that headline. Major spoilers for The Rise of Skywalker are imminent.) In The Rise of Skywalker, there are actually several main character deaths. But there's one character that people are particularly worried about, and that's Chewbacca. Does Chewie die in The Rise of Skywalker? If you really need to know before you go watch the movie, just keep reading.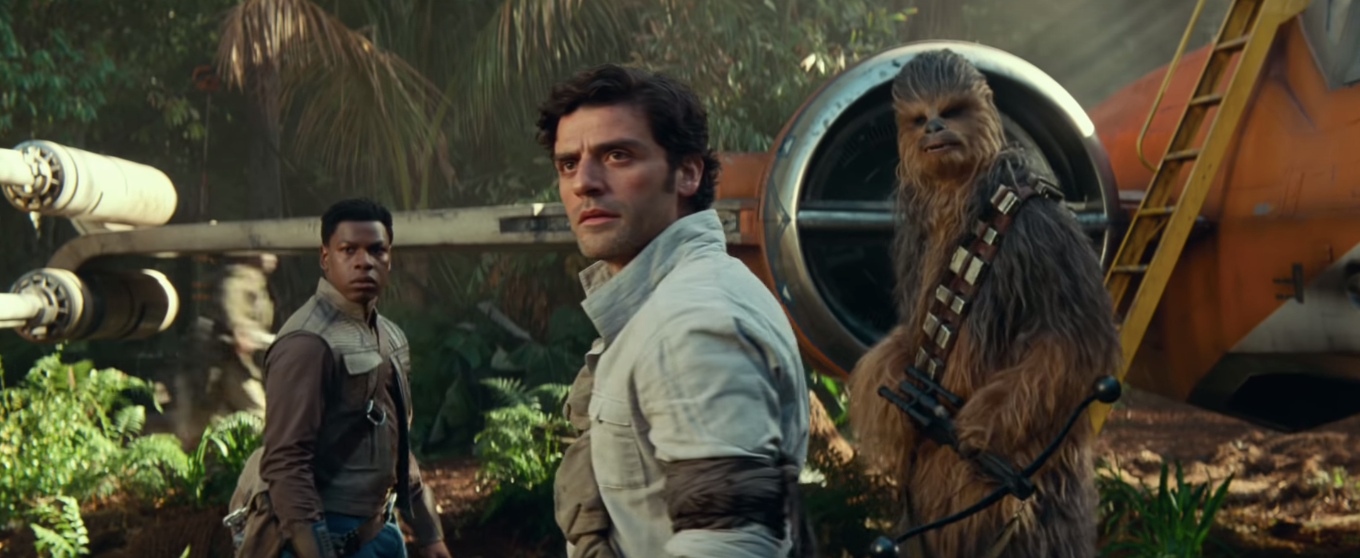 Article continues below advertisement
Does Chewie die in Rise of Skywalker?
At one point in the movie, Rey, Poe, Finn, Chewbacca, BB-8, and C-3PO head to a planet called Passanna in order to find a clue that will lead them to Exogol (where Emperor Palpatine has apparently been creepily chilling since the end of Return of the Jedi).
While the gang is on Passanna, Kylo Ren finds out about their location by using his and Rey's special Force bond and rushes to the planet. Rey, Finn, et al. head to a ship to escape, but they're not fast enough. Sensing that Kylo Ren is close, Rey walks out to confront him. Chewie follows her out but is then captured by the First Order, shackled, and put into a transporter.
Article continues below advertisement
As the transporter begins to take off, Rey uses the Force to start pulling it back down to the ground. Then Kylo Ren starts to use the Force and attempts to pull the transporter out of Rey's grasp. The two are stuck in a Force-y tug of war for a few moments when suddenly, Force lightning explodes from Rey's fingertips, shooting the transporter and causing it to explode. Rey is immediately overcome with guilt and sadness. She has killed Chewie.

Article continues below advertisement
Except she hasn't. As it turns out, there were actually two transporters on Passanna, and Chewie was in the other one. Of course, Rey and the gang don't know this right away, and neither does the audience. Instead, we're all left mourning the loss of our beloved walking carpet.
Shortly after the good guys leave Passanna, Rey senses that Chewbacca is still alive and all is well in the world. Well, OK, the world is actually still really messed up and, ya know, Emperor Palpatine is a crusty zombie who wants to destroy everything forever. But Chewie is not dead, and that is a solid tick in the "Win" column. The gang eventually rescues Chewie from the First Order (though not without some difficulty) and the Wookiee lives to play (and win) another game of Dejarik.