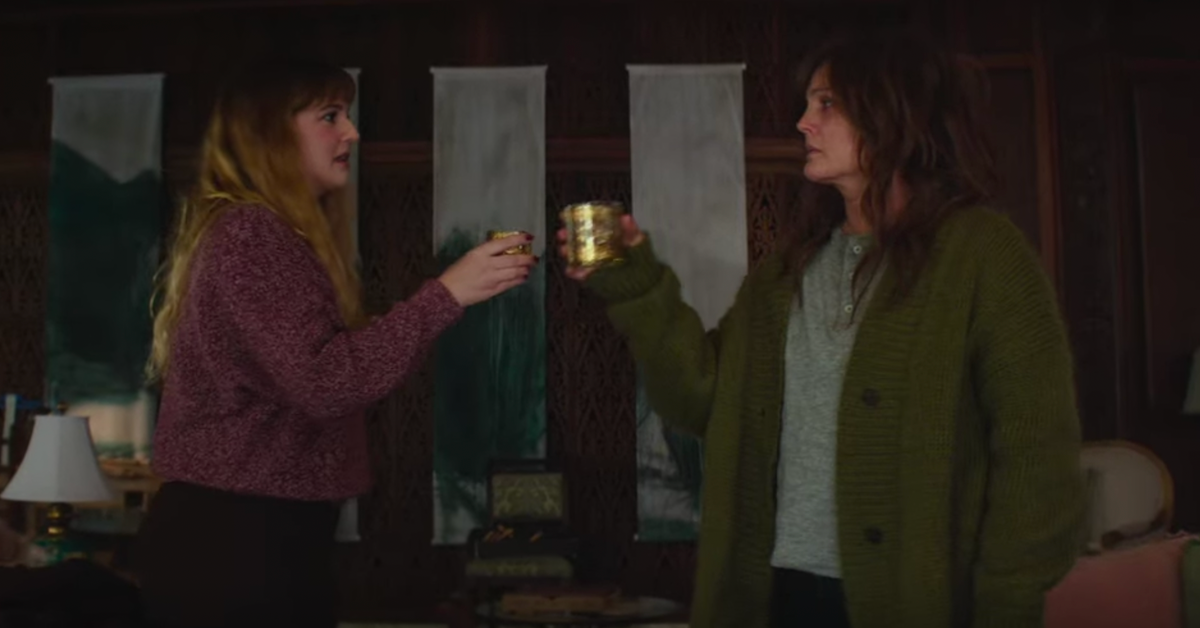 Yes, Drew Barrymore Really Does Play Both Candy and Paula in 'The Stand In'
When it comes to portraying twins (or even completely unrelated characters) on the big and small screens, there's no shortage of actors who've played multiple roles at the same time. Lindsay Lohan did it in The Parent Trap remake. Dove Cameron did it in the Disney Channel's Liv and Maddie, and Paul Rudd did it on Netflix's Living With Yourself (technically, he was cloned) — just to name a few.
This is probably why people have wondered: Does Drew Barrymore play both parts in The Stand In?
Article continues below advertisement
What is 'The Stand In' about?
In case you missed it, The Stand In dropped on Netflix on April 20, 2021.
"When ordered to serve a year in rehab, actress Candy hires her on-set stand-in to take her place," the IMDb description for the film explains. "The unassuming woman flips the script and steals her identity, career and boyfriend in this hilarious comedy about trading places.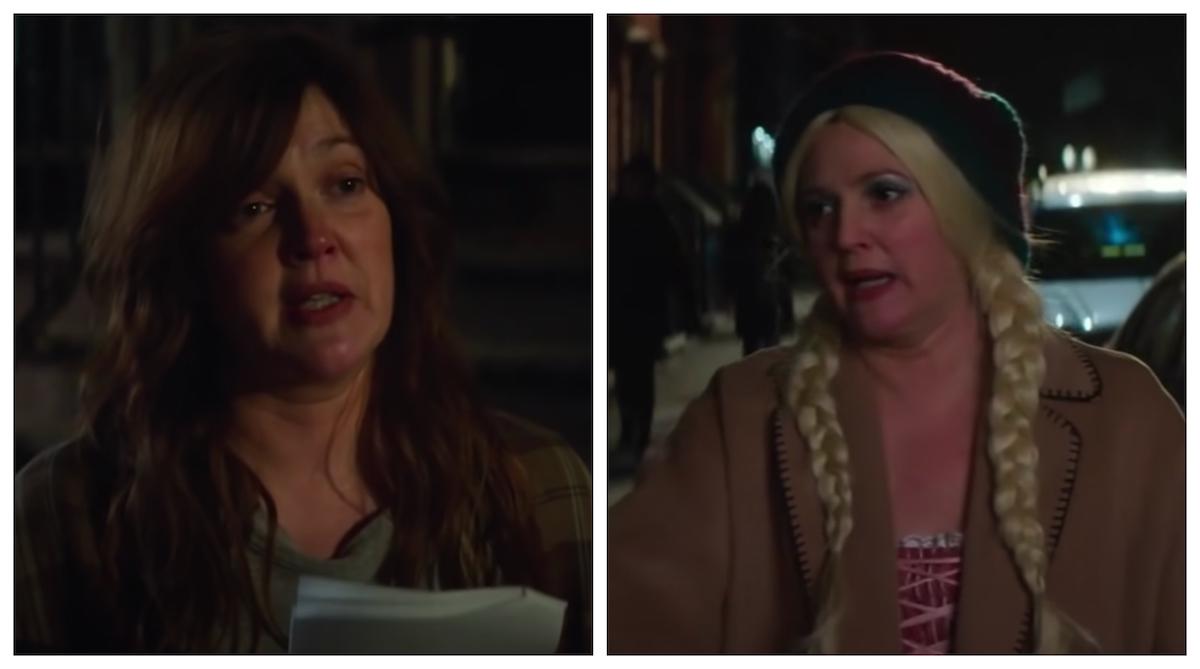 Article continues below advertisement
Basically, the washed-up diva (who went off-grid after an on-set meltdown, which injured another actor, went viral) was sentenced to rehab for income tax evasion. Candy then enlists her former stand-in, Paula, to attend the rehab for her — on Paula's condition that Candy takes an acting role once rehab is over so she can again work as Candy's stand-in. Except, Paula ends up taking things a bit too far.
The concept sounds promising, right? Unfortunately, the reviews for The Stand In have been less than stellar. Over on Rotten Tomatoes, for example, the movie has a Tomatometer rating of 31 percent and an audience score of 21 percent.
One reviewer wrote, "A missed opportunity ... a hapless mixture of drama and farce that wastes some good performances, including two by Drew Barrymore."
Article continues below advertisement
Another person wrote, "The film's meanders somewhere between comedy-ish and drama-ish, never managing either."
Yet another harsh critic explained, "While Barrymore throws herself into her dual roles with enthusiastic aplomb, this is a sluggish, brazenly unlikeable comedy-drama hybrid that's one of the year's more disappointing failures."
Article continues below advertisement
Who plays Paula in 'The Stand In'?
Yes, Drew Barrymore really does play both lead roles in The Stand In!
A quick look at the IMDb page for The Stand In, which was initially released in December 2020, confirms that Drew is behind both Candy and Paula in the movie. (Although she's clearly wearing a prosthetic nose while playing Paula.)
It's worth noting that Sarah Jes Austell is credited as an acting double in the film. This likely means Sarah was used to portray Paula and/or Candy from behind or using wide angles (while Drew played the other character) when both women were supposed to appear on-screen at the same time.
Article continues below advertisement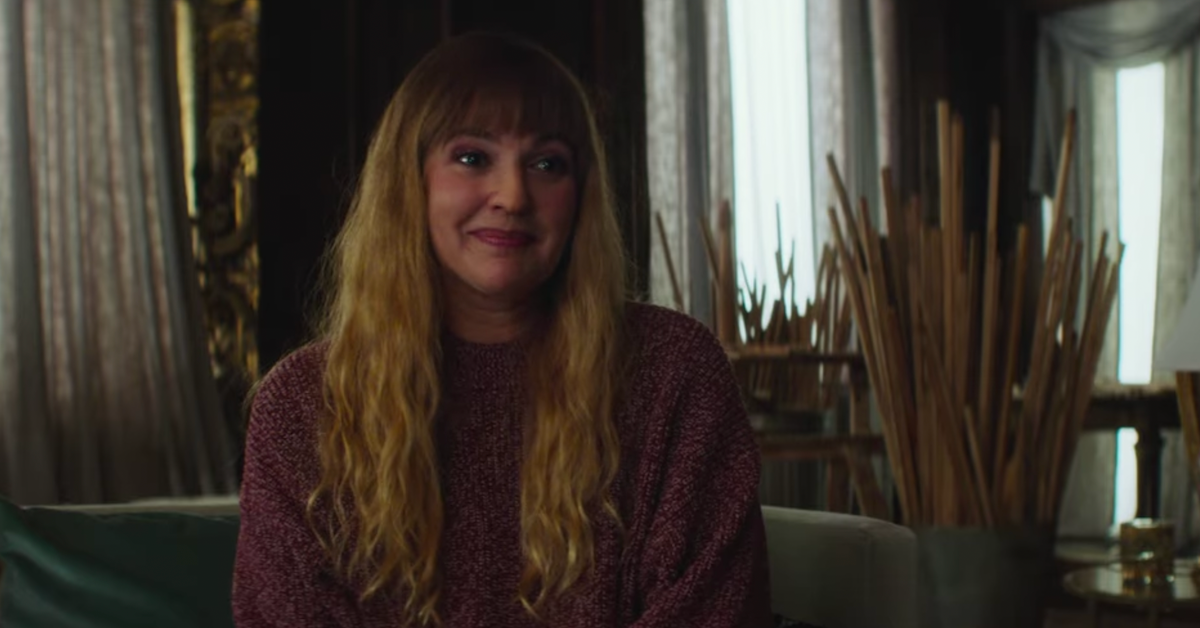 The Stand In is Drew's first movie since Miss You Already, which was released back in 2015. More recently, she starred in the Netflix series Santa Clarita Diet from 2017 to 2019. Drew has also kept busy since she became the host of her own daytime talk show, The Drew Barrymore Show.
The Stand In is now streaming on Netflix.