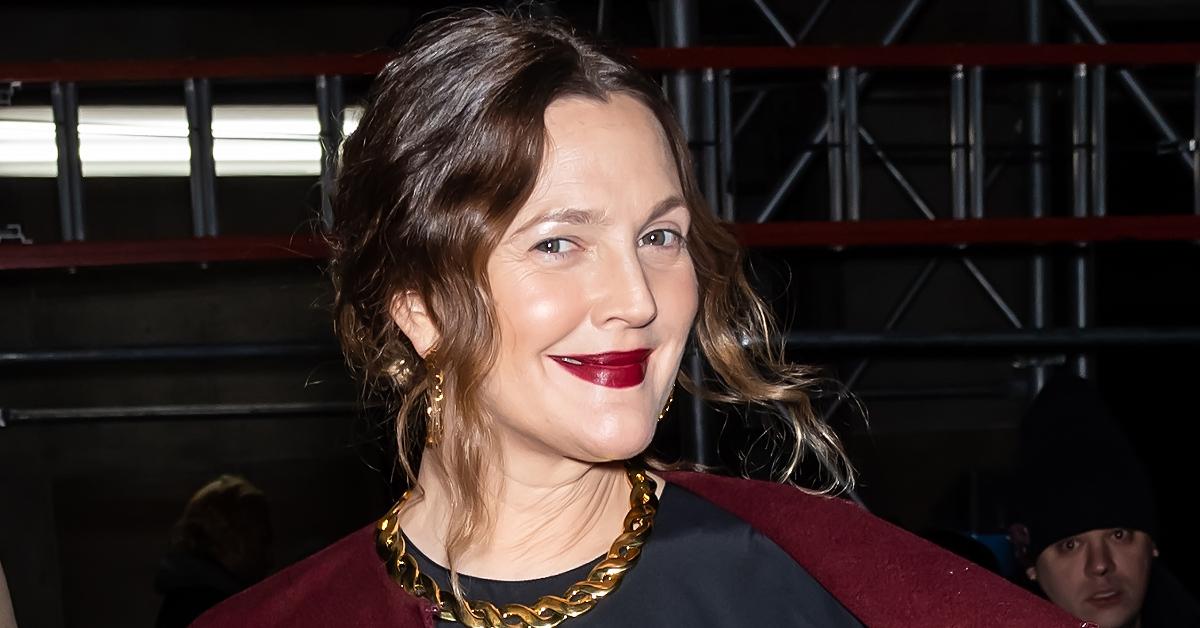 Drew Barrymore Said She Has "Always Wanted" to Go on a Blind Date
Drew Barrymore opened up this year about her split with Justin Long years after her third divorce. She is currently not married to anyone.
It's no surprise that people are interested in knowing who Drew Barrymore is married to after the debut of her new self-titled show. She's back in the public eye and fans want to know if she's dating anyone. Keep reading for more details on the star and her dating life.
Article continues below advertisement
Drew Barrymore recently commented on when she flashed David Letterman in his studio.
The actress got her big break at the age of 7 playing Gertie in E.T.: The Extra-Terrestrial and was one of the few child actresses who was able to leverage a career as a young kid into a full blown A-List celebrity. There aren't many people who've had the same kind of lifelong, consistent career filled with entertainment opportunities as Drew, and like many young celebrities, she's had her share of publicly controversial moments.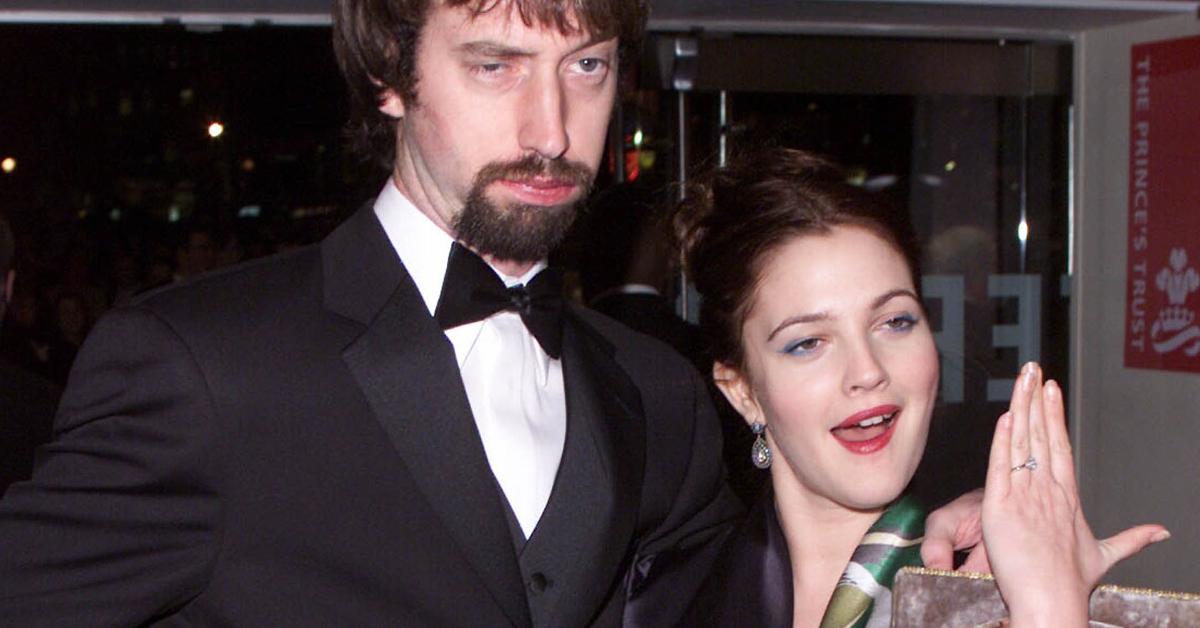 Article continues below advertisement
Like when the then 20-year-old actress danced on David Letterman's table in 1995 and then flashed the late-night comedy show host. In an interview with CBS that took place ahead of her Sept. 14, 2020 debut of The Drew Barrymore show, Drew once again addressed that shocking moment.
"I think if there's one thing I've learned in a very long life in front of people is there is a line. There is TMI. And I kind of know what that line is, and it's a feeling."
In a 2018 interview with Stephen Colbert on the Late Show, Drew also commented on her table dance, calling the entire escapade a "distant memory." She said to Colbert, "I literally was like, 'What?' I sometimes think, 'That doesn't feel like me.' It's like a distant memory that doesn't seem like me – but it is me. And that's kind of cool. I'm still down with that. I'm a mother of two. I don't know. I'm such a different person now that it doesn't feel like me, but I'm still into it."
Article continues below advertisement
Drew said that for The Drew Barrymore show she consulted a bunch of fellow celebrities and hosts for sage advice and wisdom in heading a talk show: "They all say pace yourself. Which, of course, I in my stubbornness was like, 'I've been working since I was 11 months old! You don't even know my work ethic.'"
Drew grew up in a Hollywood family: both her father and mother were actors, and the Barrymore clan was known for their hard partying ways.
Article continues below advertisement
Drew infamously went into rehab at just 13 years old and then sought emancipation from her parents at 14, saying, "I see someone who knew that I probably was all I had. So, it was like, you figure it out or, you know, you're gonna go the way of the cliché, as they say. I pushed the limits a lot, many different times in my life. And I'm very lucky, I know that. I tested, I pushed, probably too far many a time."
Drew Barrymore has been married three times in her life, and is a mother to two daughters.
Drew credits her children, Olive and Frankie, for helping her to adopt pillars of "appropriateness and decorum." She says, "I don't lie to my kids. I'm, like, I had to find my way here. So, yeah, I've lived a lot of different lives, and this is what's important to me now. But, my kids have inspired me to be the best person I have ever been in my life, and I thank them every single day for that."
Article continues below advertisement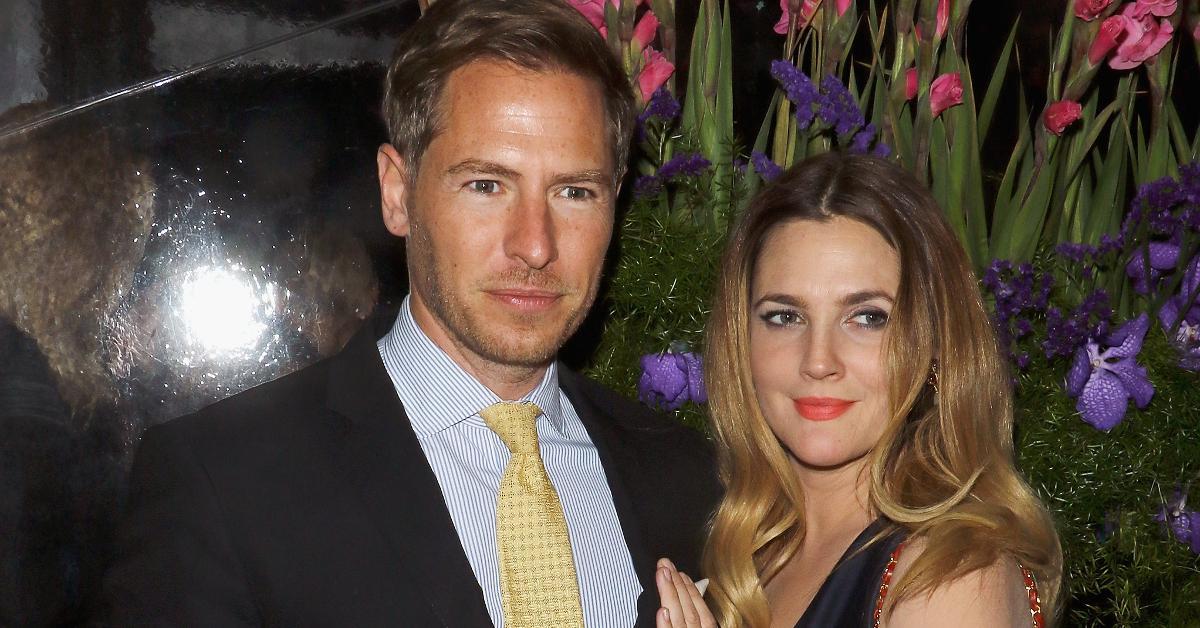 Drew had her children with ex Will Kopelman. The two tied the knot in 2012 and were together for four years before eventually splitting. Before that she was briefly married to Canadian comedian Tom Green from 2001 until 2002, and in 1994-1995 she also was married to bartender-turned-bar-owner-turned-film-producer Jeremy Thomas, but they were reportedly only officially together for 19 days.
Article continues below advertisement
There have been some rumors that Drew, who was romantically linked to actor Justin Long in the past, and their on-again, off-again relationship dates back to 2008. Long stated in 2019 that he still talks with the actress, stating in an Us Weekly interview, "We are in touch. I love Drew."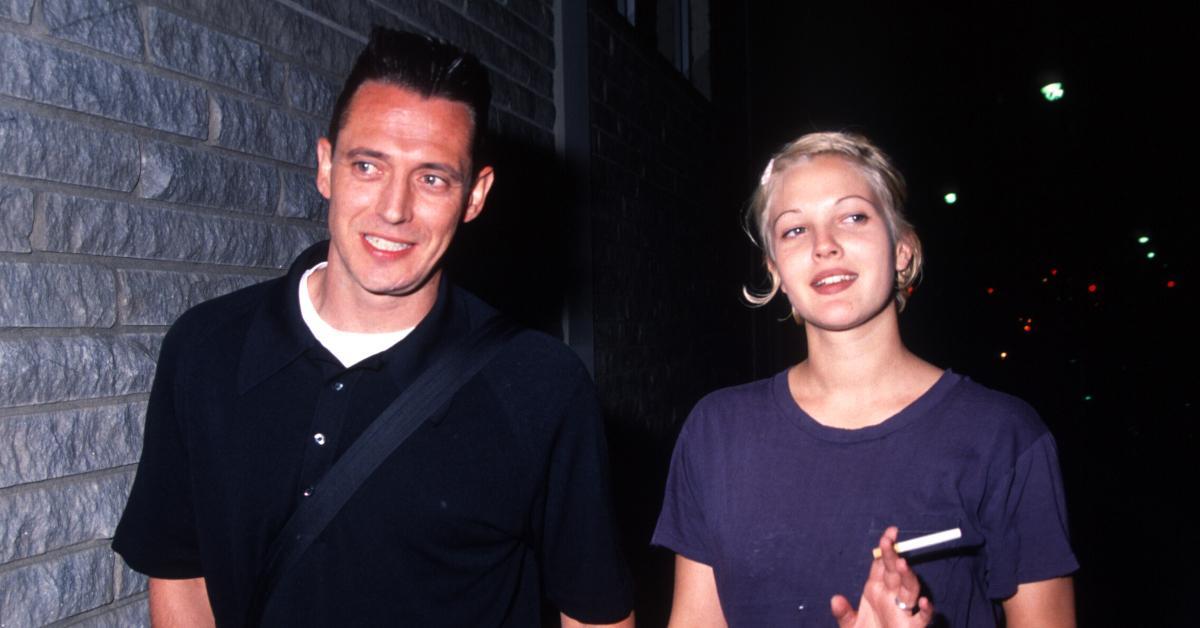 Article continues below advertisement
So, could they have been keeping each other company during quarantine? Who knows, that's their business, but we definitely want to make it ours, for whatever shallow reason. As of now, Drew isn't married to anyone, and has even discussed difficulty in dating in the years following her divorce with Will Kopelman.
"I got off [dating apps]. It was fun to try though," Barrymore said to ET.
"I've been working out there in the public since I was young so that myth of the blind date eluded me and I always wanted to do it so that was like a dating app for me," Barrymore explained. "But then it's not blind on my side so it just, I don't know, doesn't work."