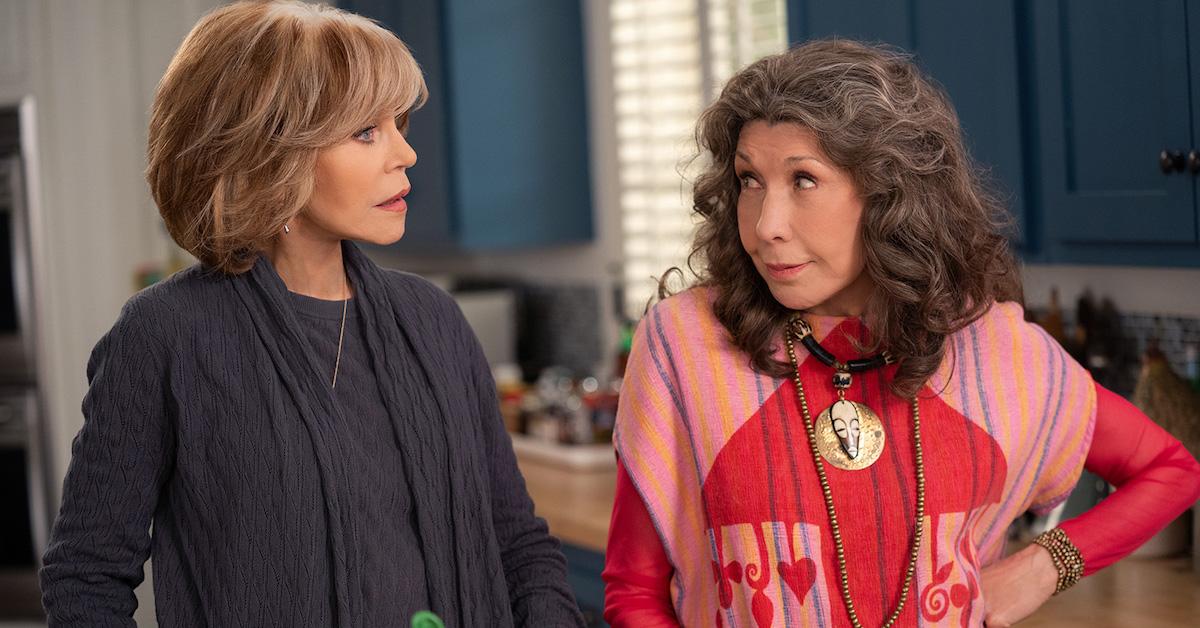 Does Frankie Die in the Finale of 'Grace & Frankie' on Netflix? (SPOILERS)
Spoiler alert: This article contains spoilers for the finale of Grace & Frankie on Netflix.
When Grace & Frankie first premiered on Netflix back in 2015, it instantly tugged on the heartstrings of millions of viewers. The show tells the story of two rivals named Grace and Frankie who strike up an unlikely friendship after sharing mutual trauma only they can understand. They realize their husbands have been cheating on them … with each other.
Article continues below advertisement
Instead of retreating into isolation, Grace and Frankie realize the best thing they can possibly do for themselves is lean on each other for emotional support as they deal with their heartbreaking situation. Grace & Frankie has come to an end after seven excellent seasons. Does Frankie die in the finale?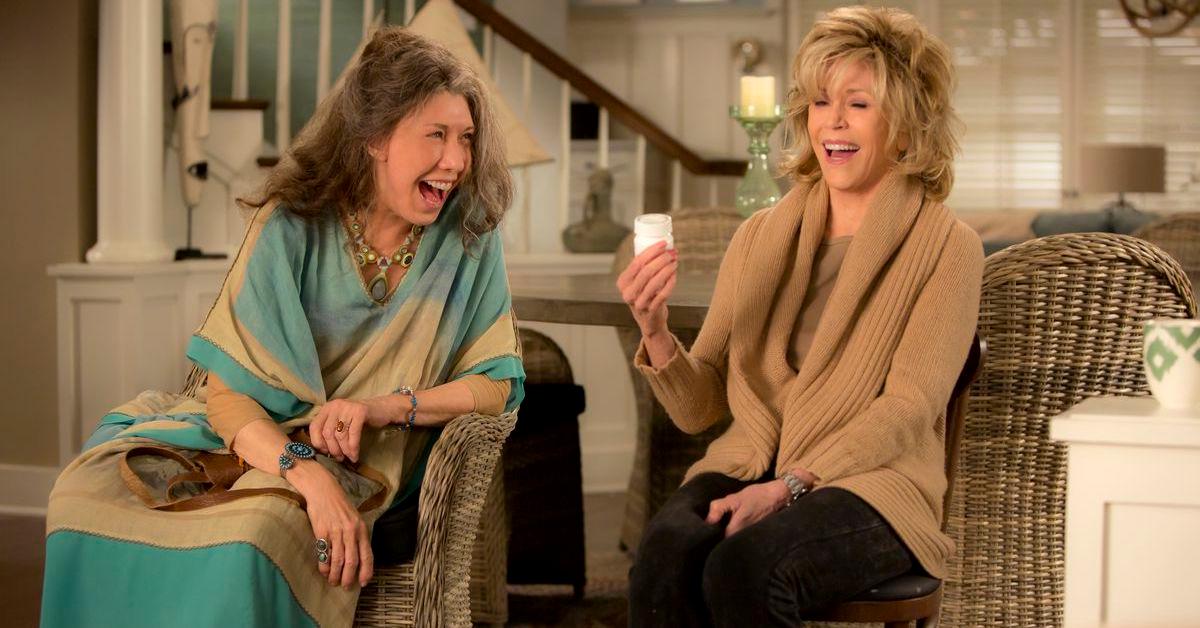 Article continues below advertisement
Does Frankie die in 'Grace & Frankie' on Netflix? Here's what fans of the show should know.
The finale of Grace & Frankie Season 7 leads viewers to believe one or both of the titular characters might be headed to the afterlife. According to USA Today, there was never a chance that Frankie was going to get killed off the show, though.
The show's creator, Marta Kauffman, explained, "We wanted everybody to be like, 'Oh my God, what's gonna happen to Frankie? And what's Grace gonna do if Frankie's no longer there?' We wanted all of those feelings, but we just didn't want to end on them."
Marta further explained, "killing off one of our main characters would undo the goodwill we've built up over the years. We love those two characters, and you don't want to even have to imagine one of them living without the other in a real way."
Marta certainly made a smart decision by keeping Frankie alive. It would've been unnecessary devastation to watch such a beloved character get killed off in the end leaving Grace in mourning.
Article continues below advertisement
Which scene from 'Grace & Frankie' led viewers to believe that Frankie might die?
There's one scene, in particular, that might lead viewers to believe Frankie's character is going to get killed off before the end of the finale. Frankie opens up about how sad she is that she's unable to continue painting because of her debilitating struggle with arthritis.
Her battle against arthritis is especially heartbreaking since painting was once her greatest passion in life. Creating art used to be one of the best ways Frankie was able to express herself.
Article continues below advertisement
She reveals how frightened she is of getting older. Her fear of being unable to do basic things as she ages makes her feel like giving up on life completely. When Grace approaches Frankie to give her a hug, her martini spills onto Frankie's microphone electrocuting both women.
They wake up in a solid white room with pamphlets that say, "So you're dead," on top. Although this scene leads viewers to believe Grace and Frankie have entered the afterlife, it's simply a dream they wake up from.
Seasons 1-7 of Grace & Frankie are available for streaming on Netflix now.