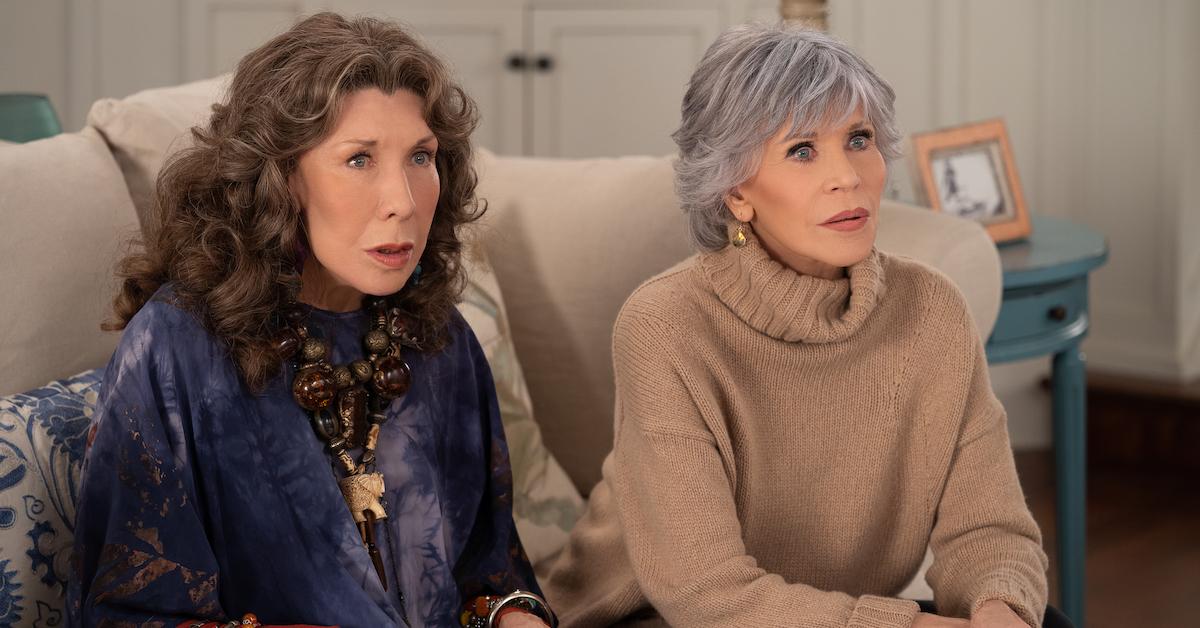 Fans Are Clamoring for More 'Grace and Frankie' Following Its Historic Run
Record-breaking series 'Grace and Frankie' just finished airing its seventh season. Will there be a Season 8?
We've had a wild ride over the past few years with Netflix's favorite divorcées, Grace (Jane Fonda) and Frankie (Lily Tomlin). Together, they've brought down the house in Netflix's Grace and Frankie, a series that begins when the two ladies' longtimes husbands reveal they're in a relationship with each other. Over the course of seven seasons, fans have followed Grace and Frankie as they've moved in together, embarked on business ventures, and built an independent life for themselves outside of their former marriages.
Article continues below advertisement
Halfway through the series, Grace and Frankie began a journey together as entrepreneurs, first with their invention of a vibrator for older women, and later on with a variety of new game-changing concepts. Grace and Frankie dropped the second part of Season 7 on April 29, but will there be a Season 8? Or is the long-running Netflix series over?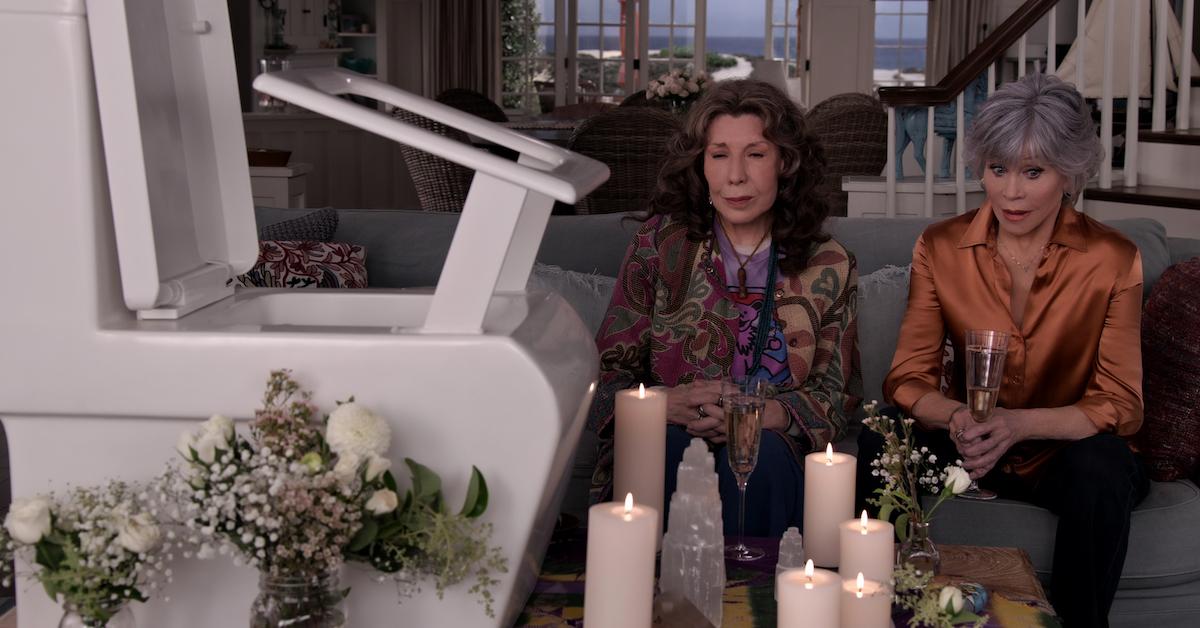 Article continues below advertisement
'Grace and Frankie' will not have a Season 8, despite a record-breaking Netflix run.
With over 13 award nominations and accolades, Grace and Frankie has proven to be one of Netflix's most successful shows. However, Netflix is now focusing on shorter series and limited series — churning out more new content in order to keep up with whatever is trending, rather than continuing older content. As one of Netflix's earliest original series, Grace and Frankie, which first aired in 2015, finishes off with 94 episodes total, making it Netflix's longest original series.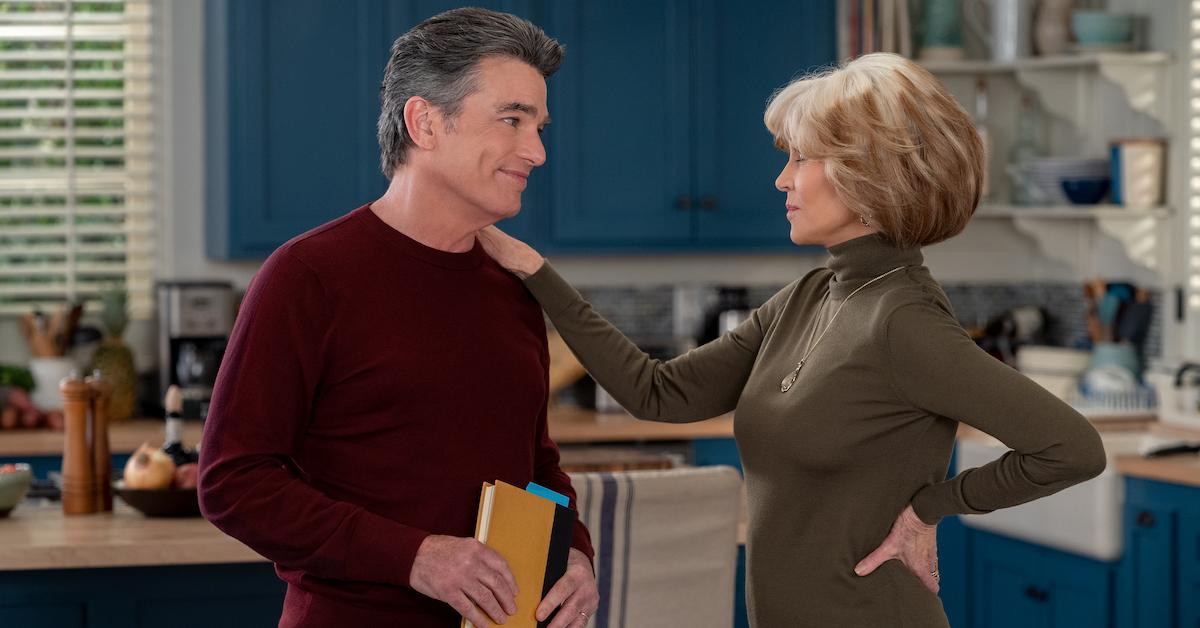 Article continues below advertisement
Season 7, the final season of Grace and Frankie, dropped in two parts. The first part streamed in 2021, and the second part dropped on April 29, 2022. The final part of Season 7 deals with Grace and Frankie now living with Grace's new partner, Nick (Peter Gallagher), who's fresh out of prison. The women are also continuing to work on their entrepreneurial endeavors, developing their toilet idea.
Meanwhile, Sol (Sam Waterston) and Robert (Martin Sheen), decide to join the Neighborhood Watch after a terrifying robbery that mirrors Grace and Frankie's own robbery from earlier in the series. Grace's daughter Brianna (June Diane Raphael) and her partner Barry (Peter Cambor) face their own relationship struggles as she meets his parents. All in all, Season 7 imbues the classic chaotic comedy of Grace and Frankie while tying up the series with a neat ribbon.
Article continues below advertisement
It might be the end of 'Grace and Frankie,' but it's not the end of Lily Tomlin and Jane Fonda.
Grace and Frankie co-creator Marta Kauffman, who is also famous for her role in creating the hit series Friends, shared with the LA Times that there were "multiple reasons" why there wouldn't be a Season 8 of Grace and Frankie. "I think when we started, we imagined seven seasons," she revealed. "But, really, this is the kind of decision that comes from Netflix. But as sad as I am that it's ending, there's something that makes sense about it."
She also shared to Deadline, "I think it would be hard to sell Grace and Frankie right now. It's a little scary that there may not be more shows with women at a certain age." Luckily, when it comes to the series' stars, Jane and Lily, they have much more gas in the tank.
Article continues below advertisement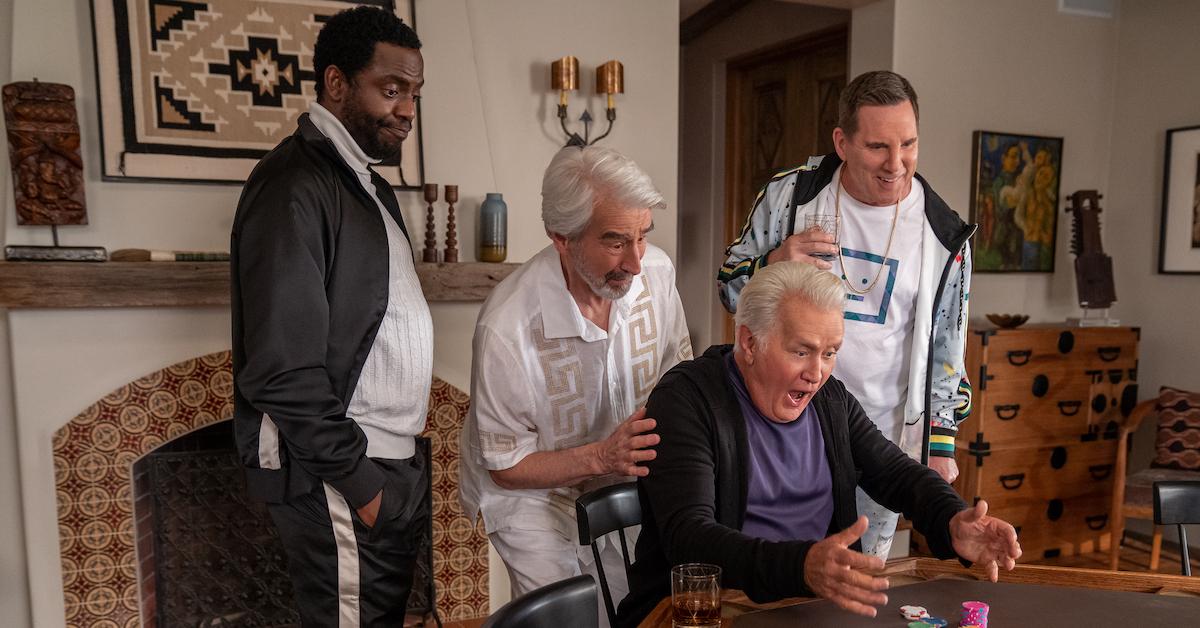 In an interview with Variety, Jane and Lily shared, "We'll miss these two old gals, Grace and Frankie, as much as many of their fans will, but we'll still be around. We've outlasted so many things — just hope we don't outlast the planet." Lily Tomlin and Jane Fonda have grown so close throughout the making of Grace and Frankie that it's only fitting for them to continue to work together in the future.