Coyote Bergstein Is Finally Settling Down in Season 7 of 'Grace and Frankie'
Coyote Bergstein (Ethan Embry) has a serious girlfriend named Jessica in Season 7 of 'Grace and Frankie,' and she previously dated his brother.
The first taste of the seventh and final season of Grace and Frankie has finally arrived, and longtime fans are preparing themselves to say goodbye to the beloved titular characters. Frankie Bergstein (Lily Tomlin) and Grace Hanson (Jane Fonda) have evolved considerably since their husbands first left them for each other in Season 1. Their respective families have also gone through a lot throughout the show's six-year run.
Article continues below advertisement
Viewers have felt connected to Frankie's two adoptive sons, Coyote (Ethan Embry) and Bud Bergstein (Baron Vaughn). While Bud has almost always had his life in order, Coyote has struggled with addiction, and it hasn't been easy for him to find steady work.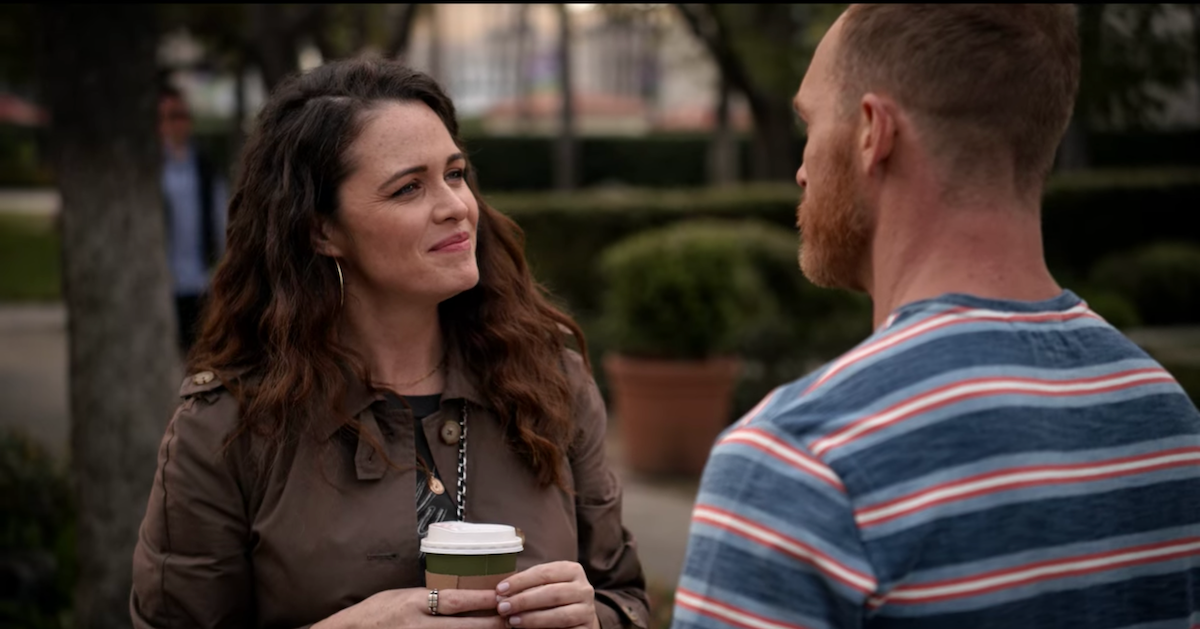 Article continues below advertisement
In the seventh season, things are finally looking up for Coyote — he is looking to move on from his tiny house to buy a regular-size residence, and he is in a serious relationship with his girlfriend, Jessica Gibson (Christine Woods).
Read on to find out more about the character who stole Coyote's heart, and to learn where else you've seen actress Christine Woods before.
Coyote's girlfriend, Jessica, previously dated another character in 'Grace and Frankie.'
After his emotional breakup with Nadia (Megan Fergusson) and his longstanding will-they-won't-they flirtationship with Mallory Hanson (Brooklyn Decker), Coyote reconnected with Bud's ex-girlfriend from college, Jessica, in Season 6.
In the penultimate season, Jessica commissioned a portrait of herself from Frankie. Unsurprisingly, Frankie ended up going a bit above and beyond with the size of the painting, and Jessica needed help getting it to her house.
Article continues below advertisement
Coyote decided to help his brother's ex, and the two reminisced about Frankie and the past. Though they later decided not to pursue anything romantically because of Bud, Jessica and Coyote could not deny their connection.
By the time Season 7 begins, Coyote and Jessica are in a very serious relationship. They want to take the next step in their romance by getting a house together, but they don't have enough money for the down payment.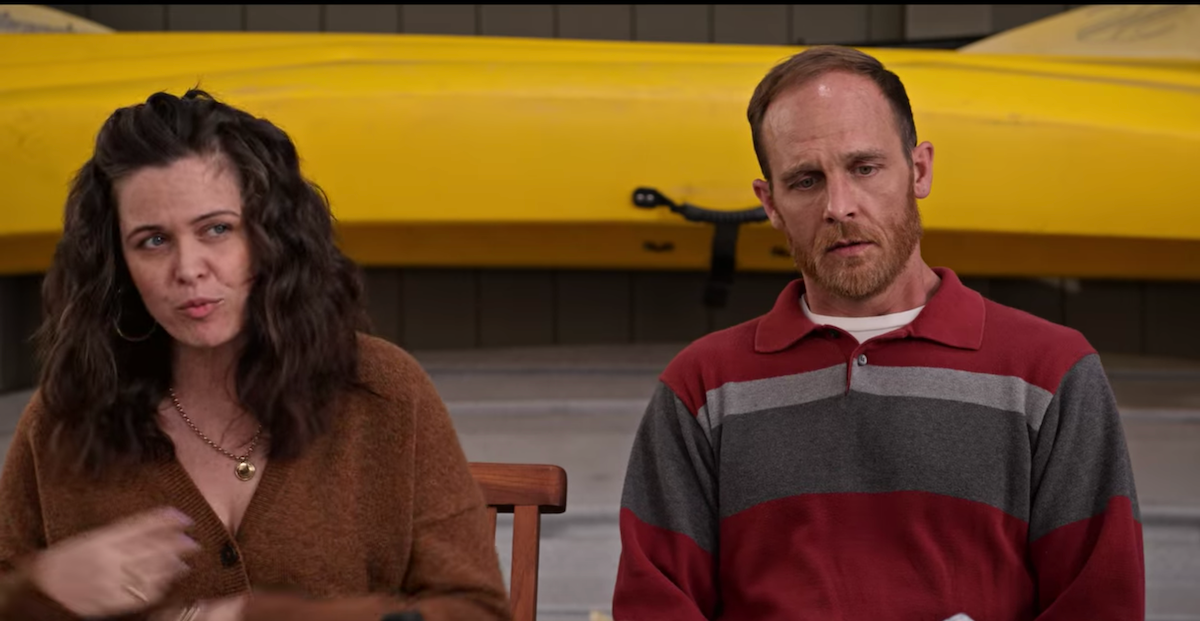 Article continues below advertisement
Coyote then decides to sell a valuable dollar coin he's had since he was a child. While it remains to be seen how things will conclude for Coyote and Jessica on the show, it seems like these two are in it for the long haul.
Christine Woods plays Jessica Gibson on 'Grace and Frankie' — what else has she starred in?
Before Christine Woods secured the role as Coyote's girlfriend on the Netflix comedy, she was best known for her roles as Janis Hawk in Flash Forward, as Julia in Perfect Couples, and as Janie in Go On.
The actress has also notably appeared in shows like About a Boy, The Odd Couple, Life in Pieces, Man with a Plan, and Briarpatch.
Article continues below advertisement
Outside of her screen work, Christine is a new mom. She welcomed her first child, a son named Sterling Leonard Sadoff, with musician Jonathan Sadoff in 2021. Jonathan and Christine got engaged in 2019.
The first four episodes of Season 7 of Grace and Frankie are available to stream on Netflix now.