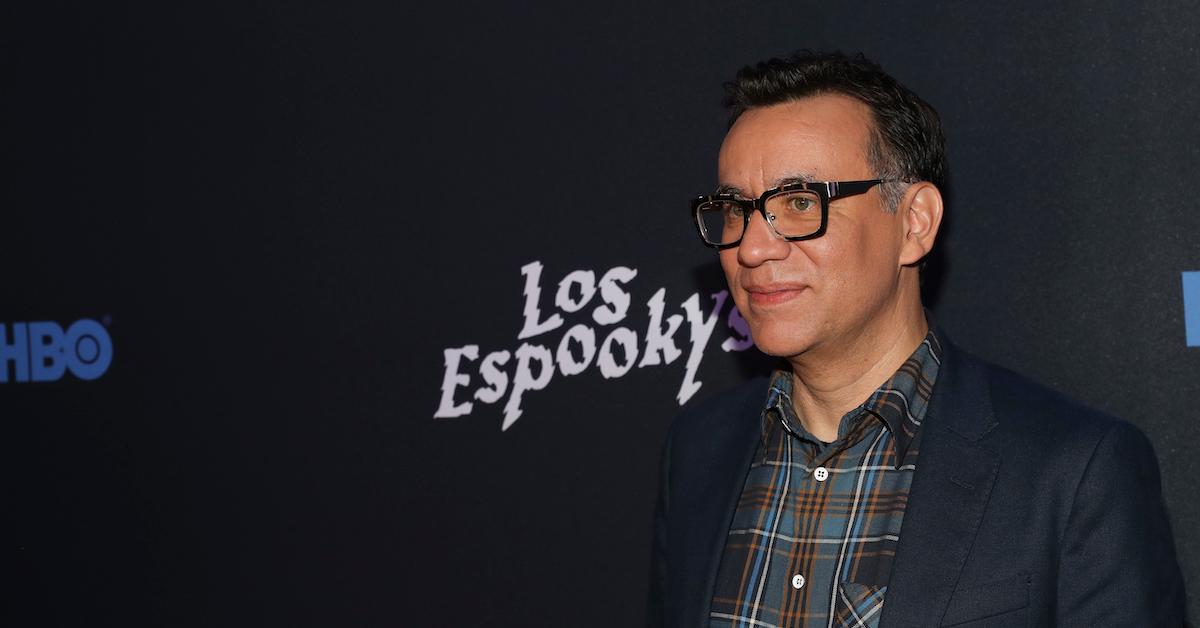 We Can't Wait for Fred Armisen to Break Into Spanish in 'Los Espookys'
Article continues below advertisement
Written by Ana Fabrega, Julio Torres and Fred Armisen, it follows a group of friends who turn their love of horror into a business where they provide spooks to anyone who needs it.
And the fact that this show is in Spanish with English subtitles (for the most part) is prompting everyone to wonder: Does Fred Armisen speak Spanish?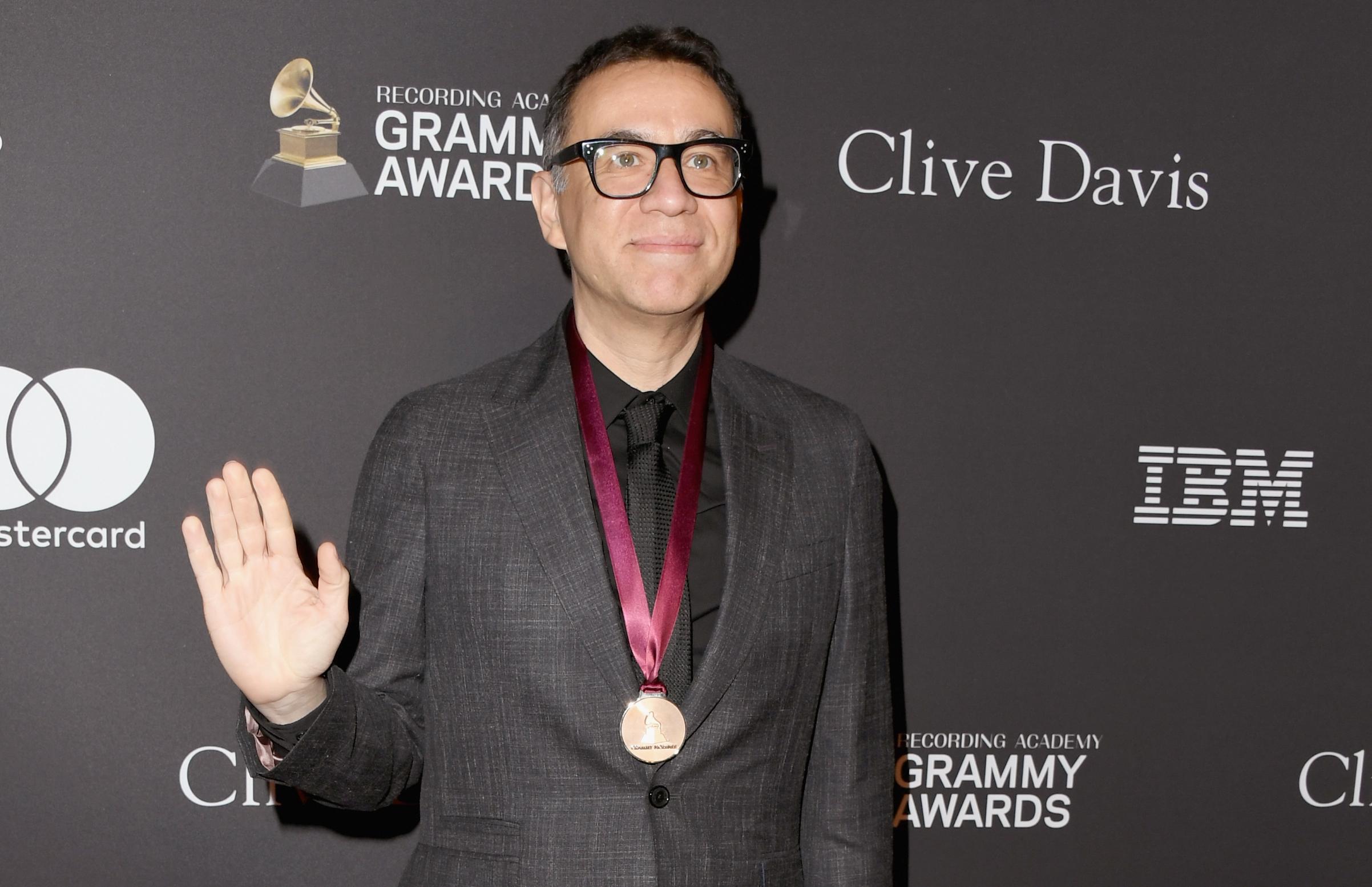 Article continues below advertisement
Does Fred Armisen speak Spanish?
We were wondering this too, especially given as Fred, who plays Tico, Renaldo's parking-valet uncle on the show, only speaks in heavily accented English in the trailers and clips released ahead of the premiere.
And sadly, we also only saw Fred speaking in the same Spanish-accented English in the first episode, "El exorcismo," which we suppose makes sense, since he's playing a valet in Los Angeles — though everyone else at the party he's working curiously speaks Spanish.
Article continues below advertisement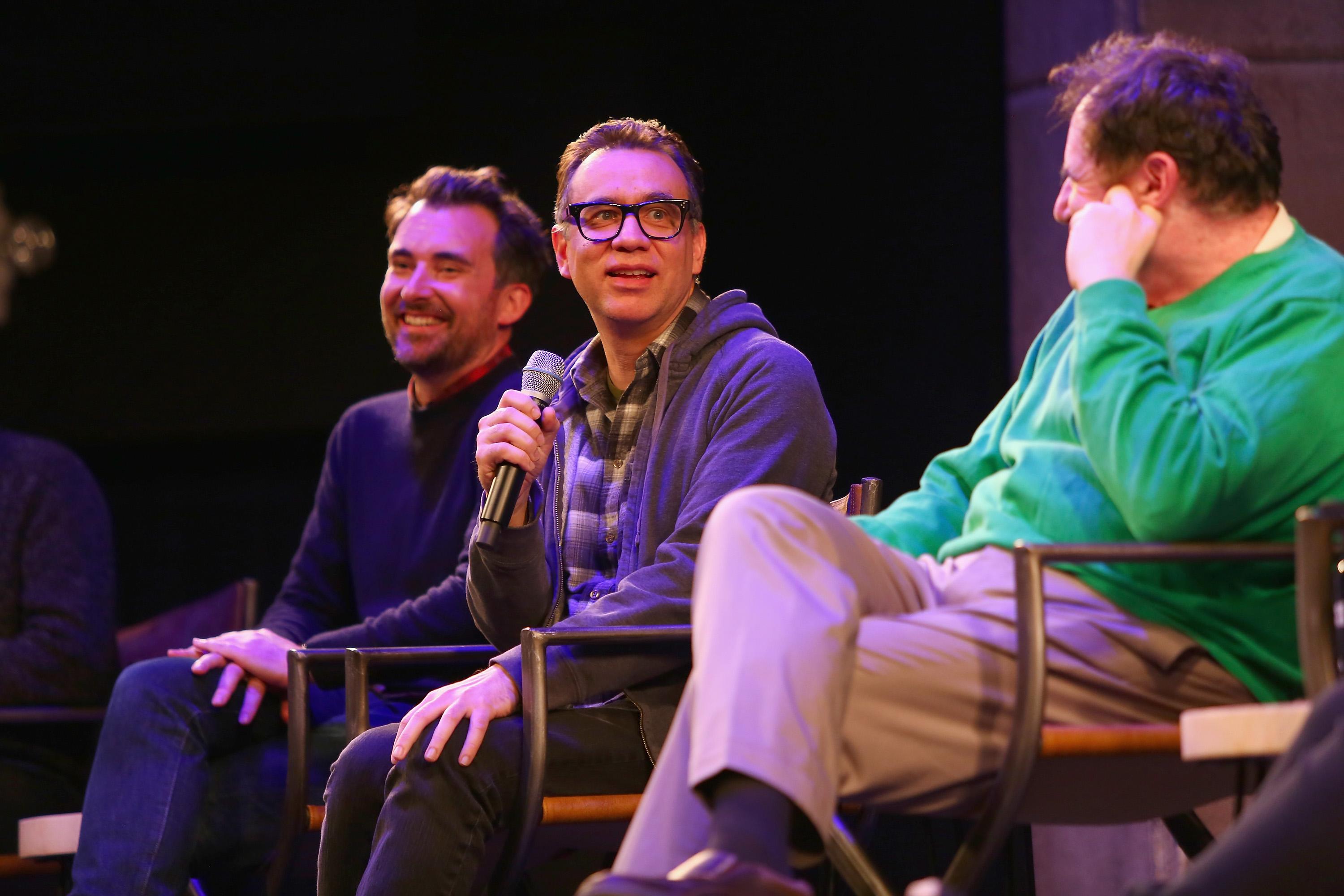 As it turns out, Fred identifies as Latino! In an interview with OPB, which he gave entirely in Spanish, by the way, Fred tackled a very frequently asked question about him: where his family is from.
Article continues below advertisement
"I am Venezuelan," he said, "but my dad is from Germany and his dad is from Japan. So my dad is a Japanese German and my mom is full Venezuelan, so I am pretty much a Venezuelan." What's more, he was raised speaking Spanish, which makes us all the more eager to see him put his Spanish chops to use in Los Espookys.
"It is a very important thing," Fred said of being raised to speak Spanish. "When I was a boy, I did not really understand why, but now it is something I know is very important for me."
Fred also told Latina that he draws inspiration from his family every time he does a character with a Spanish accent, like Tico.
Article continues below advertisement
"I think my [Venezuelan background] helps when I'm covering a character with a Spanish accent," he said. "My mother has one since she's Venezuelan and my maternal side of the family, so that always helps."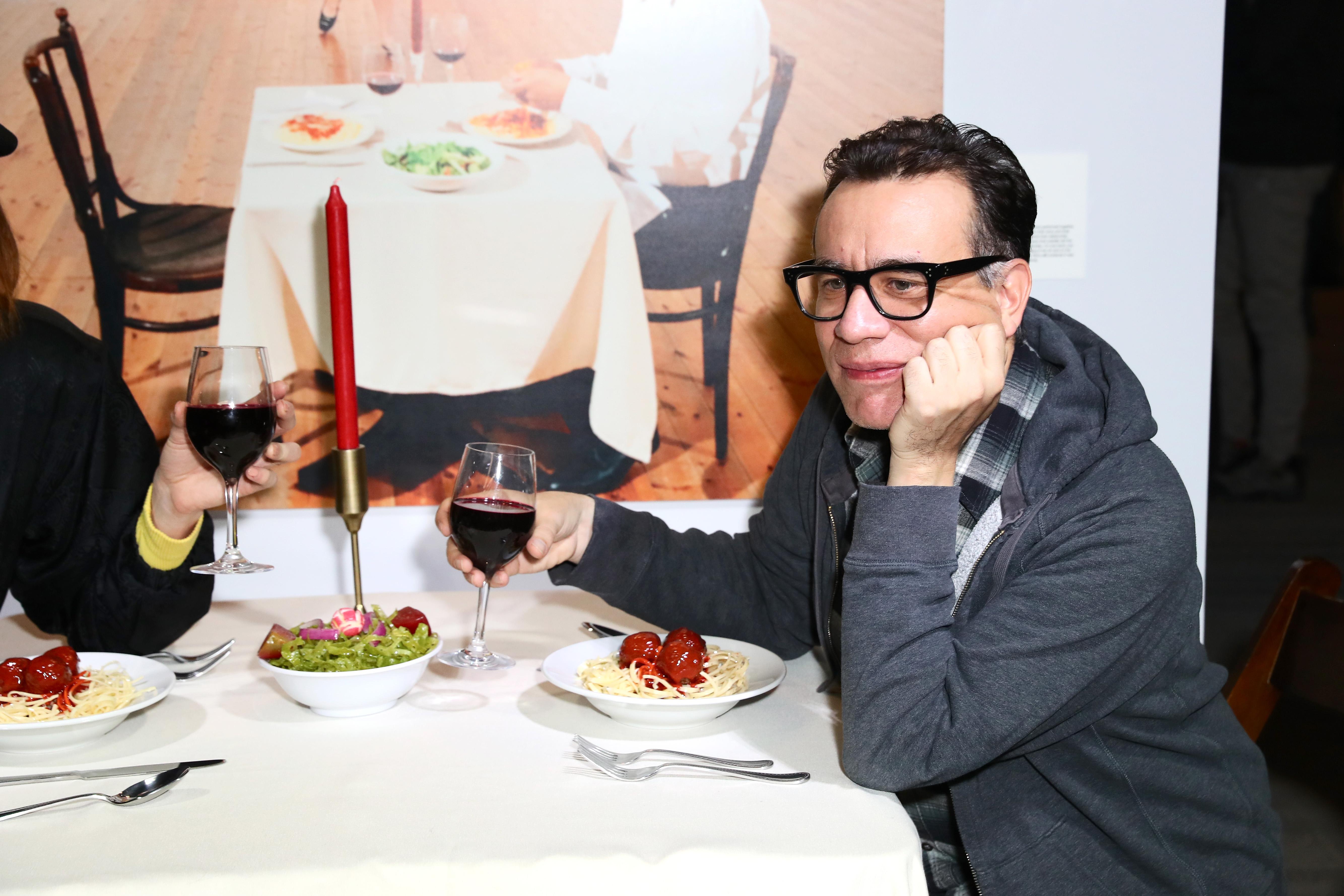 Article continues below advertisement
Los Espookys isn't Fred's first Spanish-language project.
Finding videos of Fred Armisen speaking fluent Spanish with a Venezuelan accent aren't the absolute easiest to come upon, but that's why you have us. We recently learned that Fred Armisen and Horatio Sanz created an offshoot of Lorne Michael's company, Broadway Video.
Fred and Horatio's part in Broadway Video is heading Más Mejor (literally, "more better"), a hilarious web platform that seeks to make Latino comedy more mainstream. They do that by uploading weekly content that includes topical sketches and web videos, but instead of "pandering to Latinos," as Remezcla notes, Más Mejor's content instead reflects the Latino creators' own experiences.
Article continues below advertisement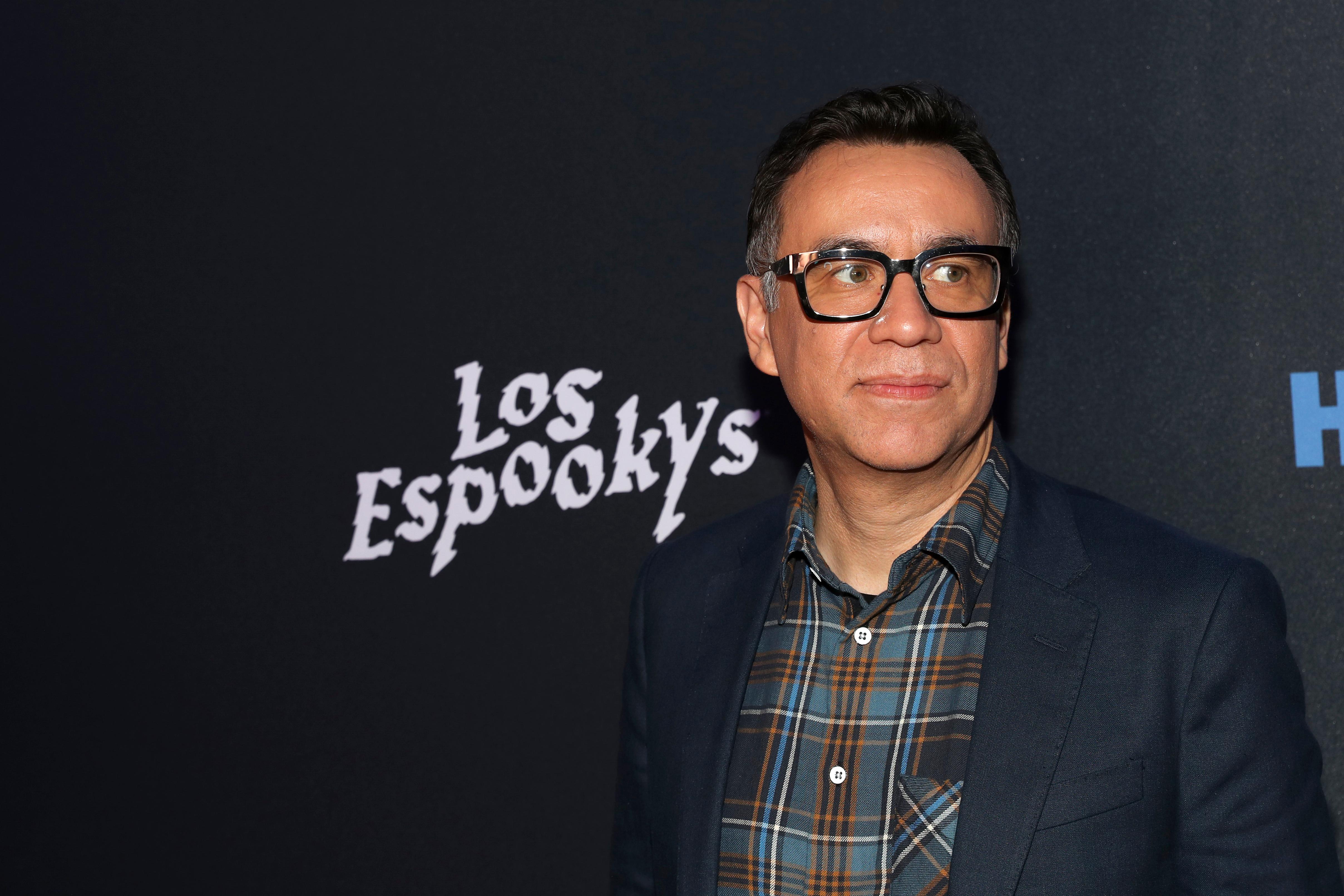 And that includes Spanish-language sketches (there's a lot of English ones as well) by head honchos Fred Armisen and Horatio Sanz. I laughed for the entire duration of this unboxing video, but what stuck out to me most was that Horatio's Spanish is impeccable, while Fred's accent is great but his delivery and vocab could use some practice.
Article continues below advertisement
But it appears I'm not the first one to catch onto this. "I thought I was fluent," Fred admitted in a recent episode of Late Night with Seth Meyers. "Around my friends, I sound like I'm from Venezuela and immediately [my co-creators on Los Espookys] were like, 'No, you have a thick American accent.'"
Fun fact: Fred also voiced Speedy Gonzalez in 2011's The Looney Tunes Show. Wild, right?!
New episodes of Los Espookys air Fridays at 11 p.m. on HBO.