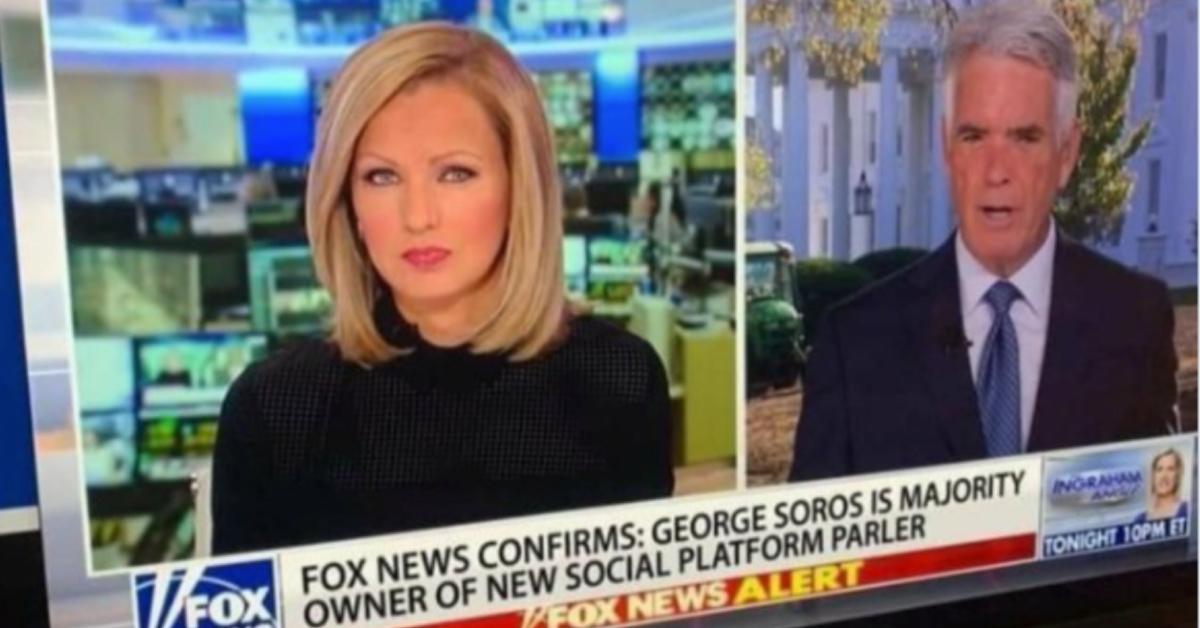 No, George Soros Doesn't Own Parler (but It's Not Totally Clear Who Does)
As conservatives continue their exodus from Facebook and flock to greener and less "censored" pastures, sites like Parler and MeWe are seeing a huge increase in users. In the days following the 2020 presidential election results being announced, both alternative social networks were downloaded by more users than ever.
Article continues below advertisement
While some people are happy with their move to "free-er" (read: not fact-checked) social networks, Parler, in particular, has already been plagued with a few different conspiracy theories that have brought the "Twitter for conservatives" into question. First, there was the rumor that Obama had purchased the app (he didn't). Now, it's that Parler is actually owned by George Soros. So, is it?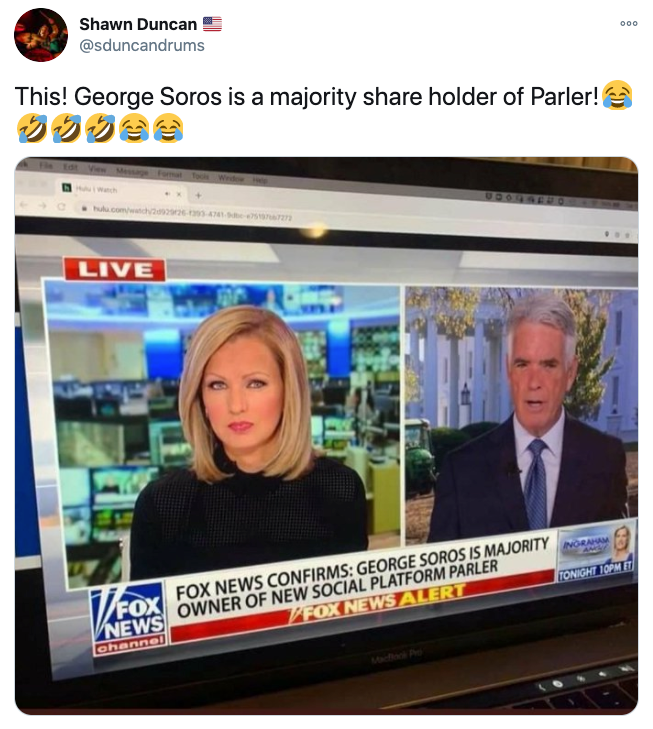 Article continues below advertisement
Does George Soros own Parler?
It seems like a right-wing conspiracy theory isn't really complete unless you can mention George Soros in it somewhere. If there's something unsavory going on, you can rest assured that some right-wing character will attach the Soros name to it eventually. The billionaire philanthropist has been credited with (or blamed for) a lot over the past few years, but conspiracy theorists apparently don't think that move is played-out quite yet.
We have to admit it'd be a pretty juicy story if the very social network that so many conservatives think is some kind of haven (or, dare we say, a safe space?) from liberals was actually owned by a man who is largely considered public enemy No. 1. But as juicy as that'd be, it's simply not true. That's right, put down the pitchforks, people.
Article continues below advertisement
The erroneous rumor started when someone posted a picture that was supposedly a screenshot of a Fox News broadcast. At the bottom of the screen was a chyron reading, "Fox News Confirms: George Soros is a Majority Owner of New Social Platform Parler." For many, that was enough to start a tweetstorm.
Article continues below advertisement
It apparently didn't matter that there were zero news items confirming this "news," even on Fox's website itself. The chyron had been Photoshopped over a broadcast where newscasters Sanda Smith and John Roberts were actually discussing Donald Trump's plans to contest the election results.
Article continues below advertisement
Who owns Parler?
In actuality, Parler was founded by CEO John Matze and CTO Jared Thomson back in 2018. After the George Soros rumor broke out, Matze was quick to blame "trolls" for trying to stir things up. He posted the following (on Parler, obviously):
Hi Everyone, can you believe how desperate the trolls are getting falsely claiming Parler is own by Soros? Not even creative haha. Minus 10 points for lack of creativity.
I've seen the image circulating. It appears photoshopped. I highly doubt Fox News would report something like this. Always be skeptical and check with us if you hear rumors. I will transparently answer any questions you all have as best as possible.
Article continues below advertisement
George Soros has absolutely no association in any capacity with parler. I've echo'd my previous Parley about the ownership structure. #transparency
Article continues below advertisement
As far as who actually does own Parler, well, that's actually a bit tricky to answer. Matze owns it in part, but hasn't been particularly forthcoming about the social network's ownership structure, saying he's joined by "a small group of close friends and employees." We also know there are two strategic investors: Dan Bongino and Jeffrey Wernick.
Other than that, it's a bit of a mystery. But not the kind of mystery you can just solve by saying "George Soros."