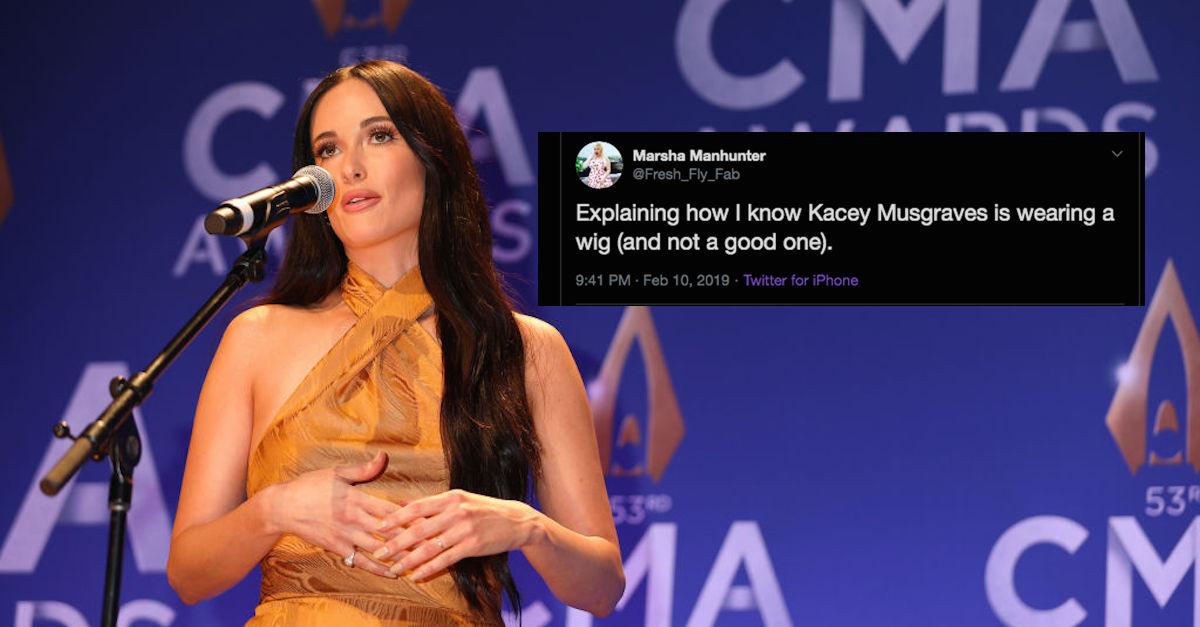 Twitter Is CONVINCED That Kacey Musgraves Wears a Wig and Here's Why
Fans of Kacey Musgraves are currently anticipating her upcoming Christmas special, The Kacey Musgraves Christmas Show, which People reports will supposedly star the singer-songwriter's nana.
But right now, a handful of fans who follow the pop-country star and LGBTQIA+ ally are currently too preoccupied to focus on her holiday project — they're in the midst of a heated Twitter debate regarding the country star's hair.
Article continues below advertisement
Does Kacey Musgraves wear a wig? Twitter wants to know! 
That's right — this moment in time, several Kacey fans are taking to Twitter to discuss if the singer-songwriter wears a wig. And really, who knows? Her hair is almost too perfect for words, and fans are incredibly suspicious about its authenticity.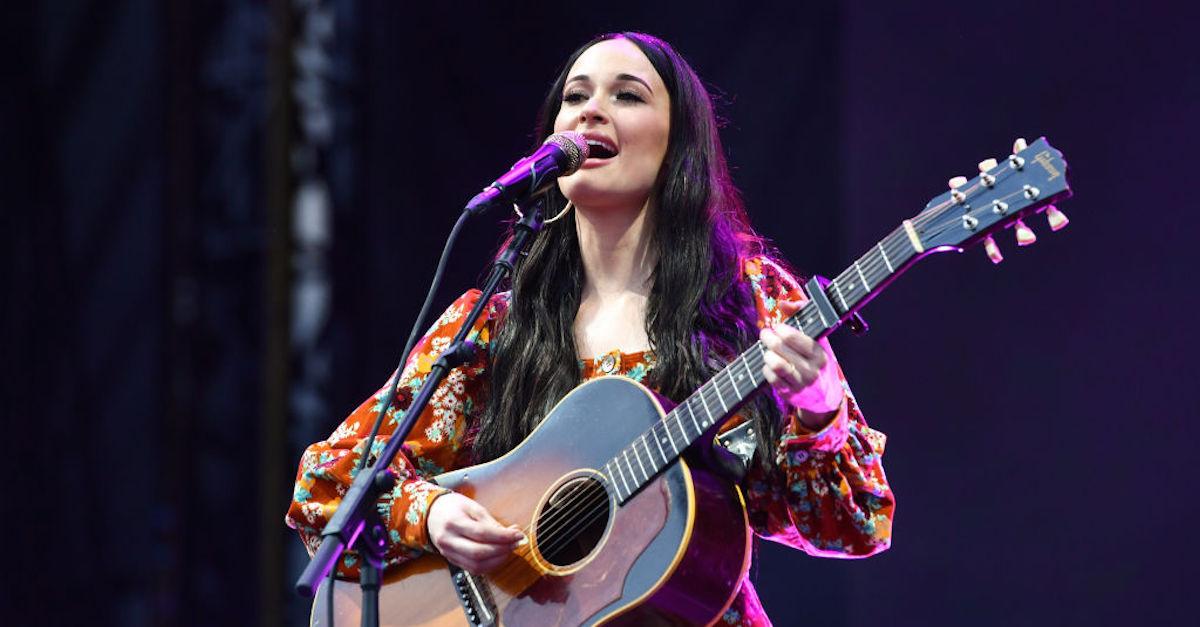 Article continues below advertisement
Earlier this year, Kacey's beauty secrets were unleashed.
Her stylist, whose name is Delgado, also apparently uses a flatiron to style those dreamy, ribbon-like locks.
So, if Kacey and her stylist are making a point to use all of these beauty tools and products in order to maintain her lovely locks, why would the 31-year-old musician bother putting on a wig?
Fans don't have proof that she wears a wig, but a large portion of Twitter is convinced the country kween isn't showing off her real hair. Check out tweets from her suspicious fans, below.
Article continues below advertisement
Article continues below advertisement
Article continues below advertisement
Others, however, are convinced the "Follow Your Arrow" singer's hair is all natural.
Natural or not, it looks amazing, but these fans of the six Grammy Award winning artist are completely convinced that her perfect locks are totally and utterly real.
In all seriousness, I have no reason not to believe her stylist, and it seems as though they do a totally incredible job. Anyway, check out what the nay-sayers had to say in the tweets, below.
Article continues below advertisement
Article continues below advertisement
Article continues below advertisement
Aside from her hair, Kacey has also been criticized for her interaction with Prince Harry.
Apparently, when Kacey met Prince Harry at the Royal Variety Performance four years ago, back in 2015, she gave the royal a high five, according to People.
At the time, her record label — as well as the media — were extremely disappointed with her informal greeting. But, she brushed it off, saying he went for it first. Since she's a country kween, it was probably fine, right?
So, is Kacey Musgraves' hair real or is it totally phony? At this moment in time, nobody can say for sure... but based on her beauty routine, it sounds like her hair is 100 percent real. Until we know otherwise, though, there's really no way of knowing.
Regardless if she does wear a wig, her hair is entirely her business. And TBH, she rocks those locks like nobody else.