'Overwatch 2' Is Officially out — Does the New Game Have a Story Mode?
Does 'Overwatch 2' have a story mode? The sequel to the massively successful hero shooter game has officially launched with new missions.
For better or for worse, Overwatch 2 launches today. The game is a chronological follow-up to the massively successful hero shooter that took the gaming world by storm during its 2016 release. Both the original game and its dev team at Blizzard Entertainment have seen far better days, but Overwatch 2 seems eager to carve out its own niche and continue the legacy of the once-popular franchise.
As such, the new game features several noticeable differences.
Article continues below advertisement
Some changes are generally good. The game is now free-to-play and has replaced its loot box system with a battle pass. Players can also bring over their cosmetics and progression from the first Overwatch into the sequel via a Battle.net account.
Some of the more controversial changes include the switch from 6v6 matches to 5v5 matches as well as increased microtransactions.
But many fans are wondering if the game finally has a story mode to supplement its lore. Here's what we know about it.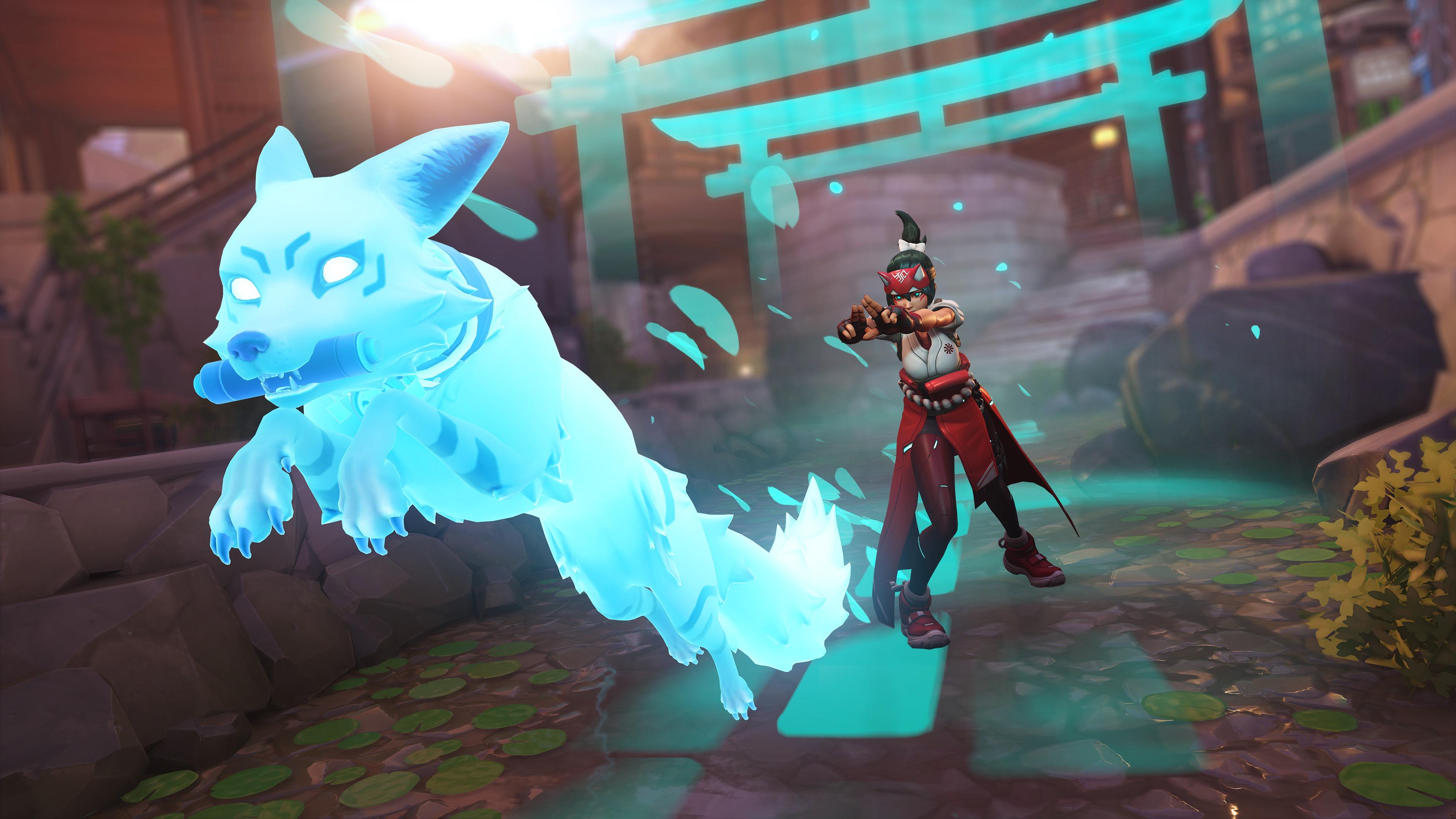 Article continues below advertisement
Does 'Overwatch 2' have a story mode?
Fans of the game will have a general idea of Overwatch's story. The game takes place in a world where heroes have been outlawed, allowing greedy corporations and terrorists to run amok. With society quickly headed toward another global crisis, remnants of the Overwatch team decide to reform the organization to defend the earth once more.
While that's the overarching story, the first game never had an official in-game story mode. Lore was revealed through animated short films and comic books.
Does Overwatch 2 change any of this? Indeed it does.
While the initial game ended the lore with a hero sending out a recruitment call, the sequel follows up with heroes finally answering. Story missions were confirmed in a 2019 blog post from Blizzard Entertainment that followed the sequel's announcement.
"Story and gameplay come together in co-op Story missions where palyers will be able to have an active role in the next chapter of the Overwatch saga," the post reads.
Article continues below advertisement
These Story Missions consist of PvE modes where players can team up against NPCs while learning more about the ongoing lore. More Story Missions will be added as the game's lifespan moves on. Players can also check out Hero missions, in which you can play as individual heroes and unlock new talents to make your favorite characters stronger.
Of course, the game still has plenty of spiffy animated short films to introduce new characters.
Article continues below advertisement
Overwatch 2 makes a number of notable improvements over its predecessors, but the game overall has been receiving mixed reviews. Gaming sites like SVG have rounded up critics' thoughts on the game. Many appreciate the new world-building and updated gameplay, but apparently the Battle pass grind and microtransactions don't do this controversial sequel any favors.
Only time will tell if Overwatch 2 has what it takes to become, well ... the next Overwatch.
Overwatch 2 is available on PlayStation, Xbox, PC, and Nintendo Switch platforms.