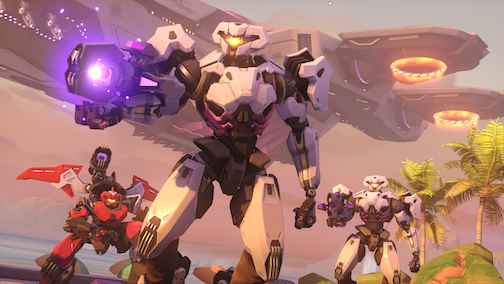 'Overwatch' Players Can't Tell the Difference Between the First Game and 'Overwatch 2'
By Callie (Carlos) Cadorniga

May. 10 2022, Published 5:55 p.m. ET
It seems like a lifetime ago that Overwatch was on top of the world. The first game was released in 2016 to critical acclaim and massive popularity. It went on to win several gaming accolades, including "Game of the Year" at the 2016 Game Awards. But both the game and the developers at Blizzard Entertainment have seen better days. Now with the upcoming release of Overwatch 2, fans are super confused about the sequel's release.
Article continues below advertisement
The game is currently in beta testing, and many players are already taking issue with what the game has to offer thus far. Concerned fans are even asking if Overwatch 2 will replace Overwatch entirely. Here's what we know about the sequel so far.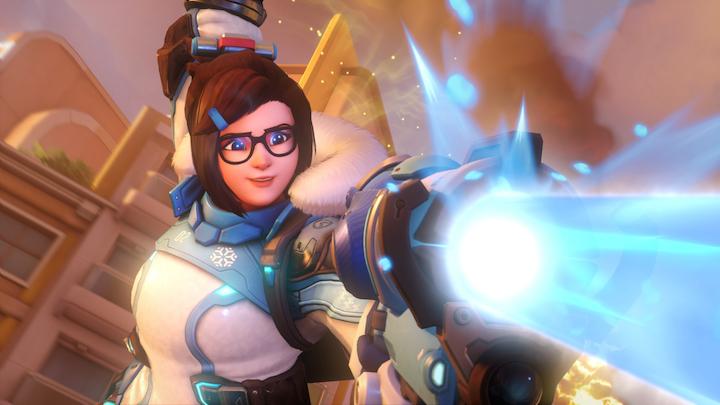 Article continues below advertisement
Is 'Overwatch 2' replacing 'Overwatch'? Fans are wondering if the original game can't just get an update.
The original Overwatch set the world on fire as it put the live-services "hero shooter" genre on the map. The game loosely tells the tale of a world where heroes are outlawed, but are still working to uncover conspiracies. Otherwise, Overwatch is best known for its variety of colorful playable characters with flashy abilities that can be used in team-versus-team combat.
Overwatch 2 is poised to continue the legacy of its predecessor, but there's trouble in the waters.
Overwatch 2 held an open beta in April 2022 in which players could test out the game for a certain period of time prior to its release. Unfortunately, fans haven't taken kindly to the game in its current state. Aside from the addition of one new character, many of the sequel's new additions amount to minor changes to environmental lighting and gameplay adjustments for pre-existing characters.
Article continues below advertisement
Even in beta testing, the game has divided many Overwatch fans. While some remain excited for the upcoming game, many are wondering if the tweaks couldn't just be implemented in a patch for the first game instead of being a completely new sequel. Notably, YouTuber Videogamedunkey has criticized Overwatch 2 in a recent video. After playing the beta, he mocked the game by calling it "Overwatch 1.1" as opposed to being deserving of a full sequel.
Article continues below advertisement
Overwatch has always been a live-services game, in which it receives many updates over time with new characters and skins to extend the shelf life of the game for years after its release. But is Overwatch 2 going to replace Overwatch entirely, especially considering how minor the changes seem to be among certain fans?
That doesn't seem to be the case. As reported by outlets like Micky, Blizzard has confirmed that the sequel won't outwardly replace the previous game.
Reportedly, any new maps and characters featured in Overwatch 2 will also be added to the first Overwatch over time. The key difference is that Overwatch 2 will feature story content that will be exclusive to the sequel alone.
In fact, the plan is to eventually make sure that Overwatch and Overwatch 2 will eventually be rolled out as a single entity in which players can experience the sequel without having to sacrifice their progress from the first game.
Article continues below advertisement
If all that sounds super confusing, it's because it is. While a name like Overwatch 2 connotes a completely new game, the concept of having the game work with its predecessor almost defeats the purpose of a numbered sequel in the first place. Even Overwatch fans on Reddit are confused as to how the sequel will work. Fans are asking why Blizzard would bother making a numbered sequel if they could just update the first game.
Blizzard's public image has already taken a nosedive in recent years given the allegations of sexual harassment and offensive behavior in their studios. The confusion surrounding their purported sequel to one of the greatest games of all time certainly doesn't help.
Overwatch 2 is expected to release on PC, PlayStation 4, Xbox One, and Nintendo Switch. The game has no confirmed release date at this time.