How to Increase Your Chances of Being Chosen to Beta Test 'Overwatch 2'
The beta testing for 'Overwatch 2' has officially begun, but only a select number of people will be selected to participate. Here's how to sign up.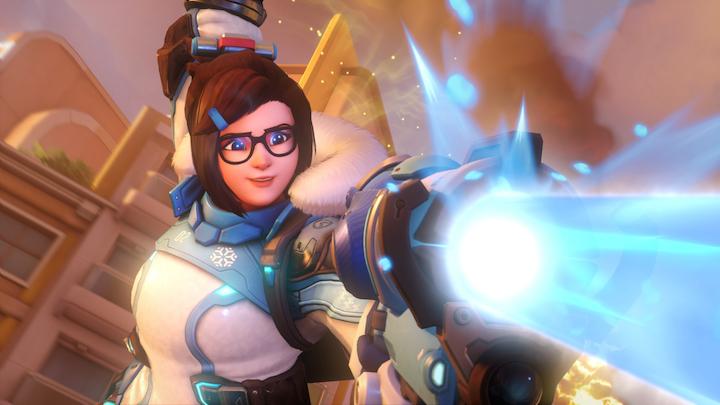 The sequel to the popular online game Overwatch is finally coming our way — and players can test out the new game sooner rather than later. Overwatch 2 was originally announced in 2019, but thanks to Activision's ongoing legal battles and "high voluntary turnover," the game has been delayed until 2023 at the earliest.
Article continues below advertisement
That being said, it seems the developers are finally close to giving fans of the franchise the new game, as you can now sign up to beta test Overwatch 2. While this, of course, means you won't be playing a finalized version of the game, it gives fans a chance to not only experience the sequel early but also provide direct feedback relating to the title. Here's everything you need to know on how to sign up for Overwatch 2 beta.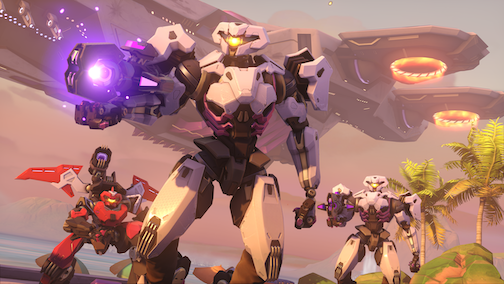 Article continues below advertisement
Here's how to sign up for the beta version of 'Overwatch 2.'
Thankfully, signing up to test Overwatch 2 is incredibly simple. All you have to do is go to Overwatch's beta site and click "Opt-in Now."
From here, you'll have to sign in with your Battle.net account (which you should already have if you've been playing Overwatch), and then click the register button.
Unfortunately, there are some stipulations to testing out the upcoming title, and not everyone who registers will be able to participate in beta testing.
According to the website, the developers are choosing participants based on certain factors like "your Battle.net region, when you signed up, and your computer hardware specifications." Those are the only factors the company has disclosed. At this time, the beta is only available to test on PC, so those who play the game on consoles will not be able to participate.
To access the first closed beta section, you'll also have to own a copy of Overwatch on your PC.
Article continues below advertisement
The other way to earn an invite to participate is to watch one of the Overwatch 2 streams on Twitch. There are a select number of Twitch streamers who will be streaming the beta test on April 27 only, and anyone who is in the chat has a chance of being invited. Make sure your Twitch account is linked to your Battle.net account if you plan to use this method to increase your chances of being selected.
According to Forbes, here's the list of all of the streamers who will be participating:
Article continues below advertisement
A_Seagull
AAlBaqoni
AceofSpades
Ade
adepththebest
Anaee
angelxoxo
Angrodtralari
AnneMunition
Aomdi
Arcang3lon
Arrge
Aryll
Aspen
august
AVRL
Bazzagazza
BeaPlays
Beaver
Beyaca
Bighead
Briggsycake
BroYouWack
Bruninho S07
Bus
CDNThe3rd
Ch1ckenkun
ChangSik
Cheomyeom
chipsa
Crayator
crendor
Cresjcent
cuppcaake
Custa
Daniel Fenner
Datto
David Orelus
Dexbonus
dianamonsters
Dohyeon
DominoJack
DPSDeku
Dragoneddy
Dullachann
Dyrus
echoflex
EeveeA
Enyung
Electra
Ellohime
Emiliath
Emongg
Eskay
Eviltoaster
Fareeha
FDGod_OW
Fextralife
FindingKyKy
Fitzyhere
Flats
Frogger
Article continues below advertisement
Fuki
Gale Adelade
Gavi
Geguri
GetQuakedOn
Guru
Hal
Hammerkick
HighscoreHeroes
Hoshizora
iddqqd
imaqtpie
itmeJP
Ivajpro
Izeef
Izgerte
Jake
Jay3
JesseSMFI
Jinsei
Jotum
Joum
JoystickOW
kabaji
KarQ
KATIE
Kephrii
Kimjaewon
Kimtongsoo
Kragie
KristenRae
Kssarplayz
Lassiz
Last Chance
Leetaejun
LegDay
Leia
LemonKiwi
leveluplifting
linkzr
LuLuLuvley
macro
mendo
Merciful
Metro
Mirage
MissySkywalker
ml7
Namunlbo
Narullsbackyard
Neves
Niandra
Nitrao
Noserino
Oasis
One_shot_gurl
Oputo
Overpowered
ovileemay
OWGrandma
PeterParkTV
Phyrex
Article continues below advertisement
PlayOverwatch
Pokelawls
Pokimane
Potxeca
Punkdll
QueenE
RubenSargasm
Runner
Ryujehong
Saebyeolbe
SaltyPhish
Samito
Sesuko
Shiphtur
Sisime
Skiesti
Solmyr
Somjuu
Somnus
Sooshi
Strippin
Stylosa
Summerpie
Sunshinebread
Supertf
surefour
svb
SypherPK
ta1yo
TallNQuirky
Tekkudesu
Tex
TheDarkness
Themarinekr
TheStarSys
thexboxlucio
Toniki
Tyr0din
Vale
Violet
W_NTED
Warn
Woogying
Xenofly
xQcOW
XQQ
YBT
Yeatle
YourOverwatch
Yuuie
Yznsa
Zardoide
From there, the selection process is entirely up to the developers, and there really isn't anything in particular you can do to better your chances.
You'll know if you've been selected to participate in beta testing if you receive an email notifying you of your acceptance. The email will be sent to whatever email address is associated with your Battle.net account, so be sure it's up to date and that you're checking in with it often.
How long is the 'Overwatch 2' beta test?
The Overwatch 2 beta test is only running for a limited time. Those who are selected to participate will be able to play between April 26 and May 17. If you're not notified of your selection before April 26, the developers have stated that they will add new players to the pool as needed.