Die Carrie Kill Her Mentor Saul in the Series Finale of 'Homeland'?
Does Saul die in Season 8 of 'Homeland'? CIA operative Carrie Mathison is forced to make a huge decision in the series finale. Here's what went down!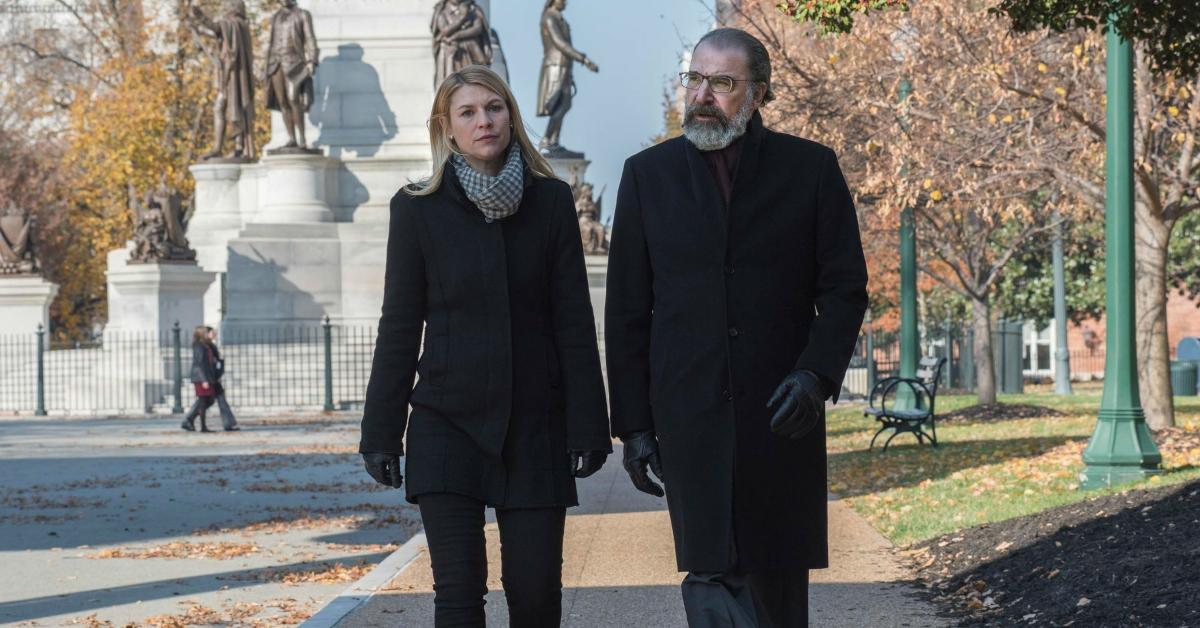 [Warning: Major spoilers ahead]
No, she won't do it... right?! Will Carrie Mathison (Claire Danes) actually go break ties with her only ally?
In the penultimate episode of Homeland, the CIA operative focused on finding the flight recorder, which could prove that the Taliban was not responsible for the death of President Warner (Beau Bridges) and also clear her name.
Article continues below advertisement
To obtain the recorder, Carrie is forced to make a deal with Yevgeny Gromov (Costa Ronin). Yevgeny told the officer that she must murder her mentor Saul Berenson (Mandy Patinkin) or find the name of his Russian mole.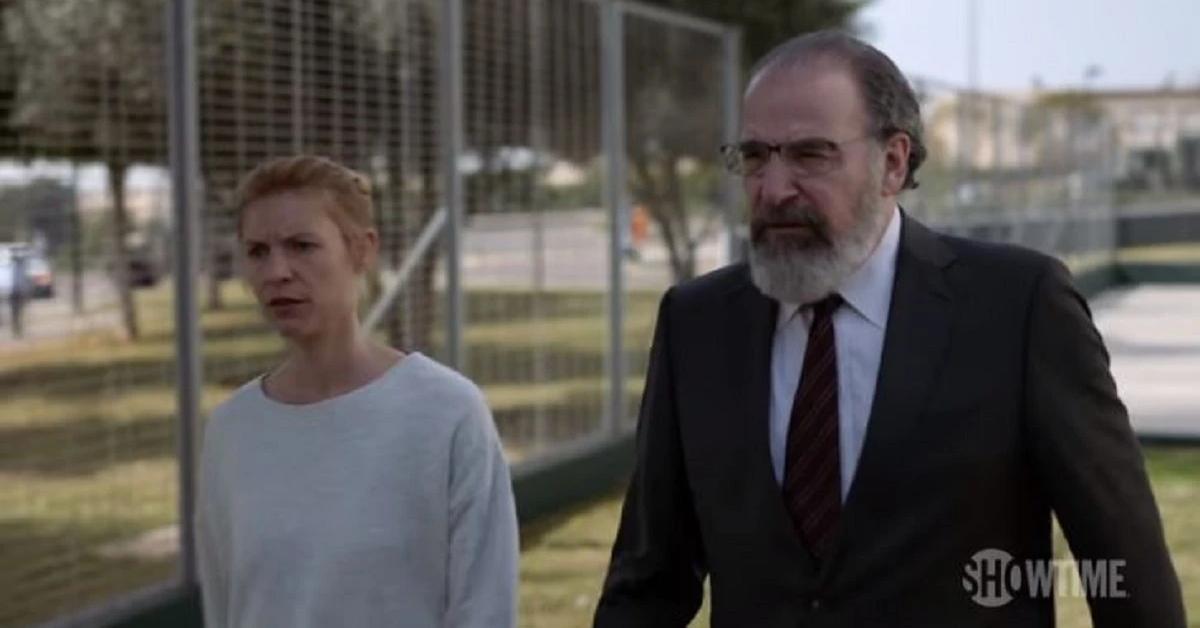 Article continues below advertisement
So, does Saul die in Season 8 of 'Homeland'?
After 10 years, it all comes down to this moment ...
The Season 8 finale forces Carrie to make the hardest decision of her life. If she betrays Saul, she will save herself and possibly prevent World War III.
In the end, Carrie gives up Saul's Russian spy Anna (Tatyana Mukha) to Yevgeny (Costa Ronin), and the flight recorder is "found." Though Saul survives, he lost both his prodigy and asset.
Fast forward two years later, viewers see Carrie living in Moscow with Yevgeny. Yes, they are in a "relationship."
In a shocking turn of events, we now understand why the former CIA operative left her daughter behind... she is now Saul's mole. Surprisingly, Carrie went back to her roots as a spy and is now feeding Russian intel to her mentor.
Article continues below advertisement
So, did Saul forgive Carrie for betraying him and compromising his Russian asset?
"I don't think the other wound [i.e., Carrie's complicity in Anna's death] will ever be healed," showrunner Alex Gansa told TVLine. "But when Saul looks up at the camera at the end I think you get this sense that he is surprised one more time by this protégé of his and that relationship is on the way to being repaired at some level."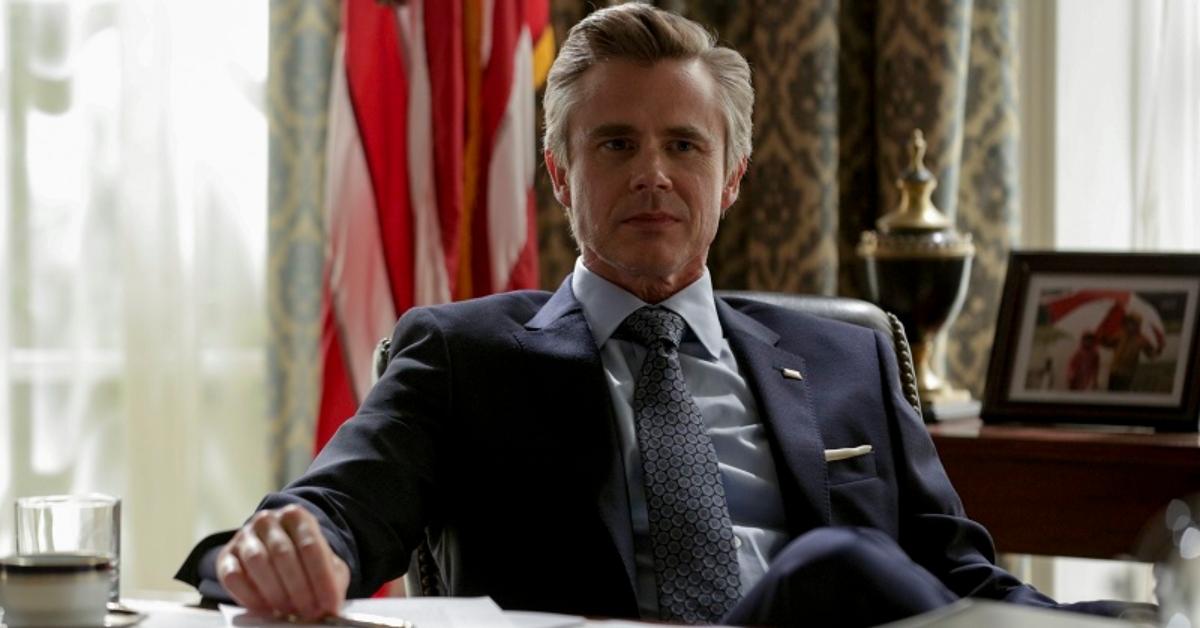 Article continues below advertisement
'Homeland' star Sam Trammell teases finale episodes.
Ahead of the series finale, Distractify spoke exclusively with Sam Trammell, who plays U.S. Vice-President-turned-President Benjamin Hayes. Describing himself as the "villain" of Season 8, the actor teased, "There's going to be a surprise with me."
He added: "If you think you know me, I feel like you don't really know Hayes yet, but you'll know Hayes much better by the end. It's sort of hard to get into his mind because he's done a lot of contradictory things. He was listening to Wellington (Linus Roache) at first, and now he's listening to Zabel. You're going to learn a lot more about him and see more of his true colors by the end."
Article continues below advertisement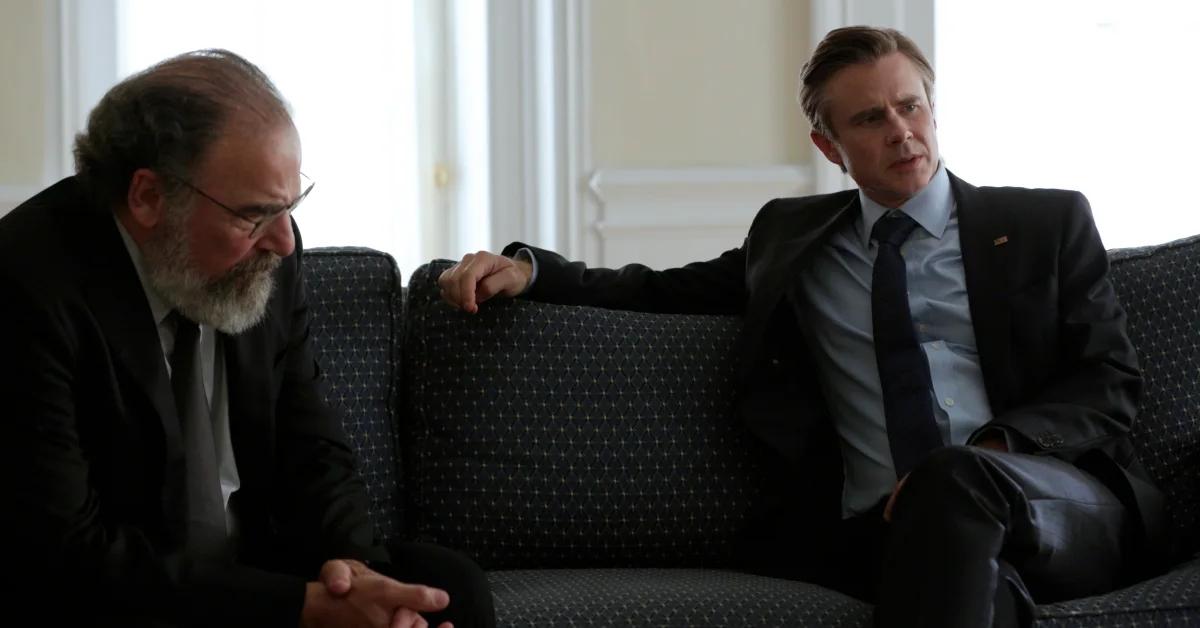 While fans anxiously waited to find out what decision Carrie would make, Sam revealed that the finale was rewritten "two days before" shooting. "Alex [Gansa] and Claire and Mandy, they were all so diligent about looking at every angle and making the end as satisfying and surprising and amazing as possible."
Well, it certainly was!
Watch the series finale of Homeland on Showtime.