You Can't Play All the Way Through 'Slime Rancher 2' Just Yet
'Slime Rancher 2' is officially available for early access, but does the game currently have an end? How long is the game in its current state?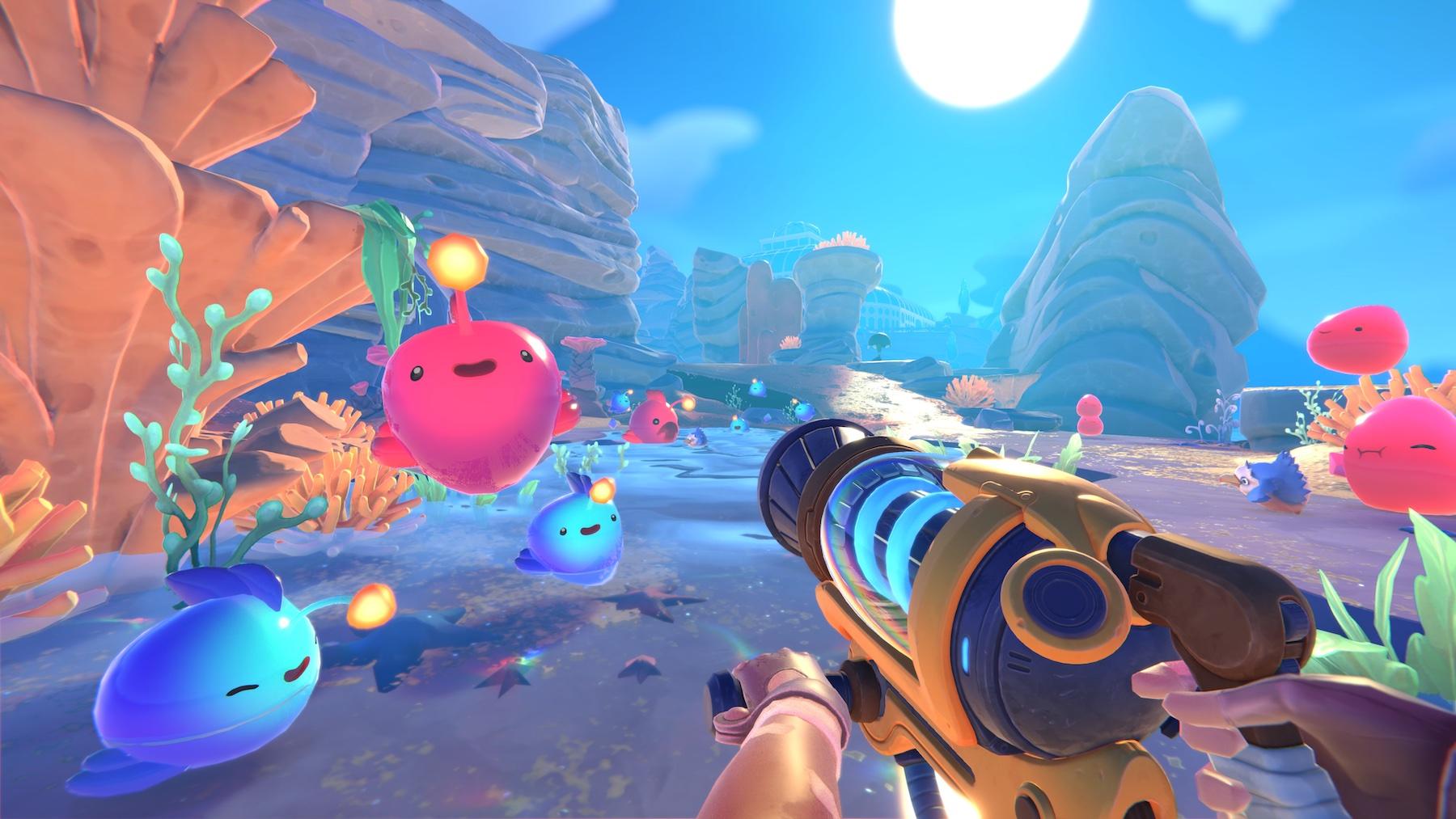 While the whole game has yet to be released, Slime Rancher fans have already started diving into the sequel since the game's early access opened on Sept. 22. The new title reinvents the world that players loved in the original game, and Slime Rancher 2 has even more slimes to collect and areas to explore.
Article continues below advertisement
But does the game have an ending, even though it's still in early access? How long can you play Slime Rancher 2 in its current state?
Article continues below advertisement
'Slime Rancher 2' is still in early access — but does it have an ending?
As Slime Rancher 2 is still in its early access stage, that means the game is (technically) still incomplete — but that doesn't mean there still isn't a bunch for players to explore and do in their time with the game. Given that the game is still being developed, though, that does mean that there isn't an ending to the game... yet.
Though players won't be able to complete the campaign while the title is in early access, the developers have promised that it will "feel relatively whole and worth playing" — even if you can't work your way through the entire game from the get-go.
For now, players are expected to use the time that the game is in early access as a way to get familiar with the game's new world, making it easier for them to breeze through the campaign once it's fully released.
Article continues below advertisement
"Rainbow Island is an intricate place to explore, and discovering the best locations for resources, unlocking shortcuts and hidden paths, and learning where various slime types dwell will help your future adventures in Slime Rancher 2's future updates," the game's FAQ page reads.
Since the game isn't complete though, you will eventually reach a point in the title where you can no longer venture further — but the developers insist there will still be plenty for you to do.
Article continues below advertisement
"Even in the initial release, Slime Rancher 2 is designed to be played as long as you like. Eventually, you will discover a point in the world where the game will obviously be expanded, but you are still free to continue to develop your Conservatory, build gadgets, and hunt down all the treasure pods," the developers wrote. "And when Slime Rancher 2 is updated, it should be a seamless continuation of your experience: you'll simply have more to see and do, building upon what is already there."
When you run out of things to do, unfortunately, the only thing left is to put the game away until another update (or the full title) is released. At this time, though, there isn't an official release date for Slime Rancher 2. So, if you were hoping to play it all through from beginning to end, it may be worth waiting until the full launch.
That being said, whatever progress you make in early access will seamlessly transfer over once the game is out, so you won't lose your progress.
How long is 'Slime Rancher 2'?
Since there isn't a clear ending to the game just yet, it's impossible to say how long it will take to complete Slime Rancher 2 in its entirety — though it seems like the titles will feature plenty to keep you busy, regardless of your progress through the campaign.
The developers have already promised that early access players will receive numerous updates before the title's full launch, suggesting there will be plenty of hours' worth of quests and missions to complete before you reach its end.