One of Clayton's Overnight Dates Ended in Heartbreak on 'The Bachelor' — Does (SPOILER) Return?
Does Susie Evans come back on 'The Bachelor'? The wedding videographer went home following Clayton Echard's interactions with the other women in the Fantasy Suites.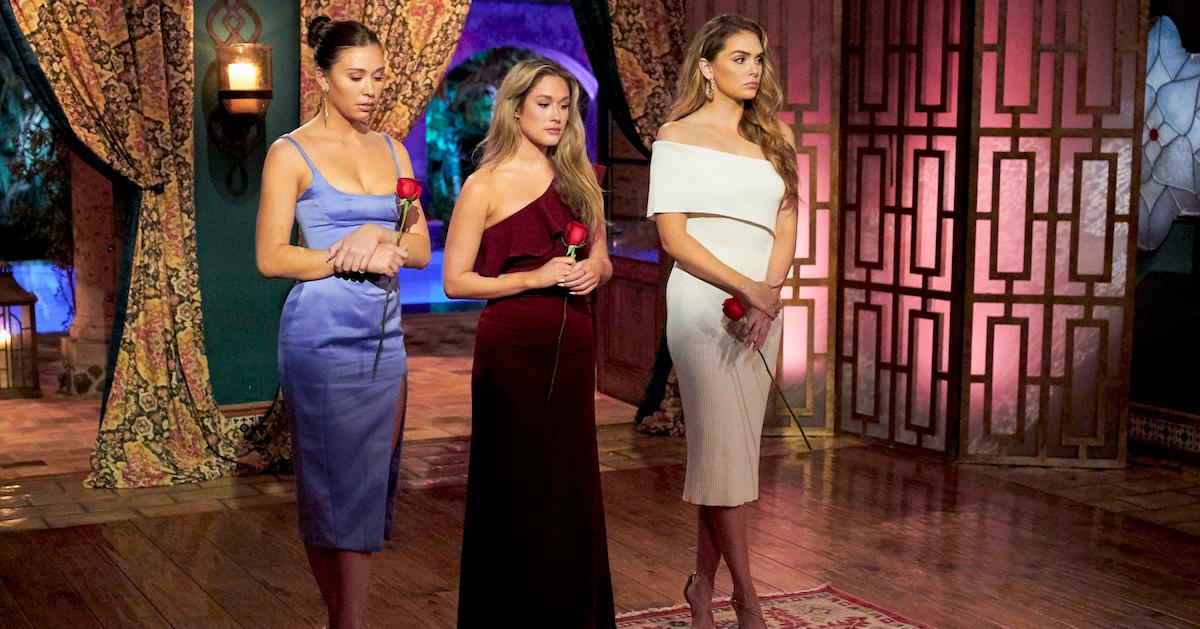 Spoiler Alert: This article contains major spoilers for Season 26 of The Bachelor.
There's been no shortage of conflict and controversy during Clayton Echard's time as the lead on The Bachelor. While fans anticipated that the drama would calm down once he narrowed down his group of women, things really heated up at the end of the overnight dates on the March 8 episode.
Article continues below advertisement
Clayton expressed that he was falling in love with each of his final three women: Gabby Windey, Rachel Recchia, and Susie Evans. He went on overnight dates with Rachel and Gabby first, and he spent time with them in both in their respective Fantasy Suites.
During Clayton's third and final date, Susie shared that it would be a dealbreaker for her if he had been intimate with either of the other women. After some back and forth with the lead, the 28-year-old Virginia native decided to go home.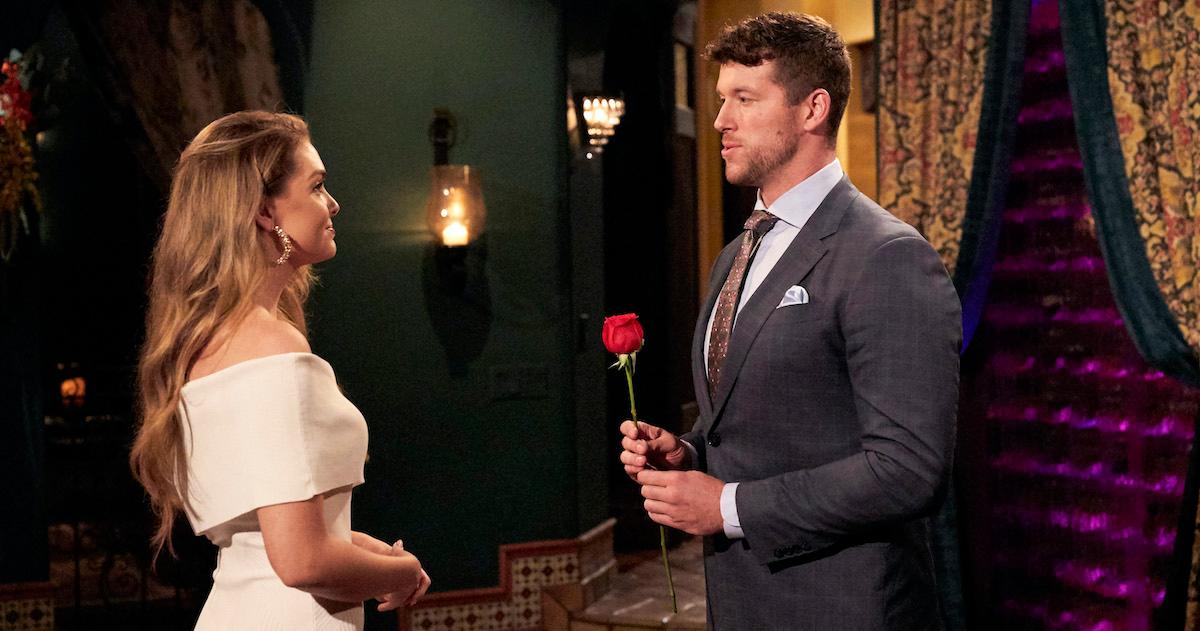 Article continues below advertisement
While many contestants have self-eliminated on the show before, Susie's time on The Bachelor may not be over. Does Susie come back? Keep reading for the refresher on her emotional exit, and to find out if there are any spoilers regarding the Season 26 finale.
Susie and Clayton broke up after he went on the Fantasy Suite dates with Gabby and Rachel.
Leading up to her overnight date, Susie struggled with her feelings about Clayton taking his relationships with fellow finalists Gabby and Rachel to a more intimate level in the Fantasy Suites.
While Clayton and Susie had fun together during the day portion of their date, she asked him tough questions later that night.
Article continues below advertisement
After Clayton shared that he was in love with Susie, she asked him about his connections with the others, and whether he was intimate with anyone else on the overnight dates.
She noted that she "can't compromise" on her beliefs, and that it would be "impossible" for her to move forward if he had "shared [his] love with somebody else."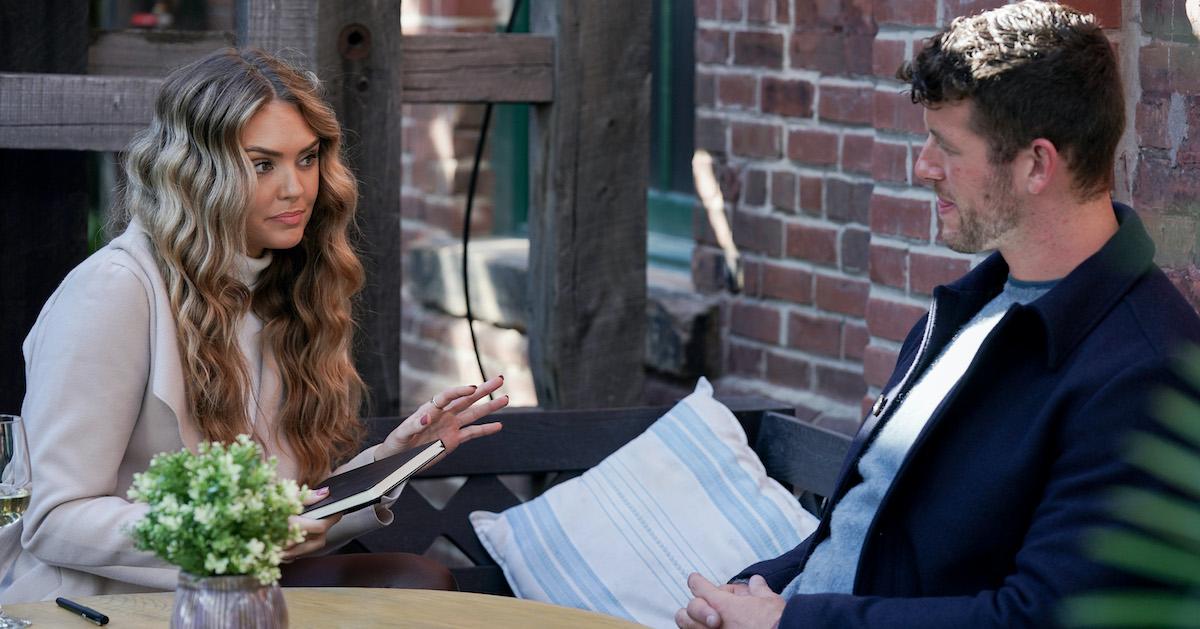 Article continues below advertisement
The medical sales rep confirmed that he was intimate with "someone else" (and he later acknowledged that he slept with both of the other women), and that he did express feelings of falling in love as well.
"If you feel like you're in love with me, it doesn't make sense, to me, to sleep with somebody else," Susie told Clayton. "Those are the two things where I'm feeling strong coming in to tonight and moving forward. I don't think I would feel comfortable."
Clayton went on to say that he was "more in love" with Susie than with the other women, but that he had wanted to explore all of the other relationships before he could decide who to pick.
While he wished that Susie had told him that this was a dealbreaker for her in advance, she didn't want to give him an ultimatum. The damage was already done, and though Clayton wanted them to talk out their issues, Susie knew that she could not move forward.
Article continues below advertisement
After an emotional and tense exchange, Clayton and Susie separated. The lead had a chat with host Jesse Palmer, while Susie spoke to a producer. Once they reunited, Clayton and Susie had one last discussion. It became clear that they would not be seeing eye to eye on the issue.
"Anything you say to me at this point doesn't matter," Clayton told Susie. "And, so, I'm going to walk you out. I'm done."
At the end of the March 8 episode, Clayton walked Susie to the car so she could go home. She apologized for how their break-up played out, and she noted that their relationship was "real" to her.
"Because of my faith, I believe everything happens for a reason," Clayton said once the two were standing outside of the vehicle. "I'm just going to take that and move forward in my life, and realize that I had to go through this."
Article continues below advertisement
Before Susie got in the car, Clayton expressed his disappointment in her one last time.
"At some point, I'll end up finding somebody that actually will stick through it and will understand me for who I am and will fight for me as much as I fight for them," he added. "I thought you were that person. You're not that person, and this is how it's supposed to end. I'm done. I'm done."
Article continues below advertisement
Does Susie come back on 'The Bachelor'?
Though Susie's departure from the series seemed to be a permanent one, there are spoilers circulating online that indicate that the videographer remains in Iceland.
According to the spoiler site Reality Steve, Susie "is convinced to stay" after her dramatic break-up, and Clayton ultimately does propose to her in the finale. However, the two do not get any sort of typical Bachelor conclusion, as Susie allegedly rejects Clayton's proposal. Based on these spoilers, the two do not leave Iceland together as an engaged pair, and Clayton ends his time as the lead as a single man.
Article continues below advertisement
It is important to note that these spoilers cannot be confirmed until the finale airs on ABC on March 14. These spoilers would explain why the teasers have shown Gabby and Rachel getting so upset at the Missouri native, why Clayton appears to leave the show "broken," and why host Jesse Palmer said that we "still don't know" how it will end.
The Bachelor two-night finale will start on March 14 at 8 p.m. ET, and it will conclude on March 15 at 8 p.m. ET on ABC. You can also stream the series on Hulu.