'1000-Lb. Sisters' Tammy Slaton Is Married and We Have All the Deets
Does Tammy Slaton have a boyfriend? The '1000-Lb. Sisters' star has been flaunting a new man all over TikTok and it's actually very serious.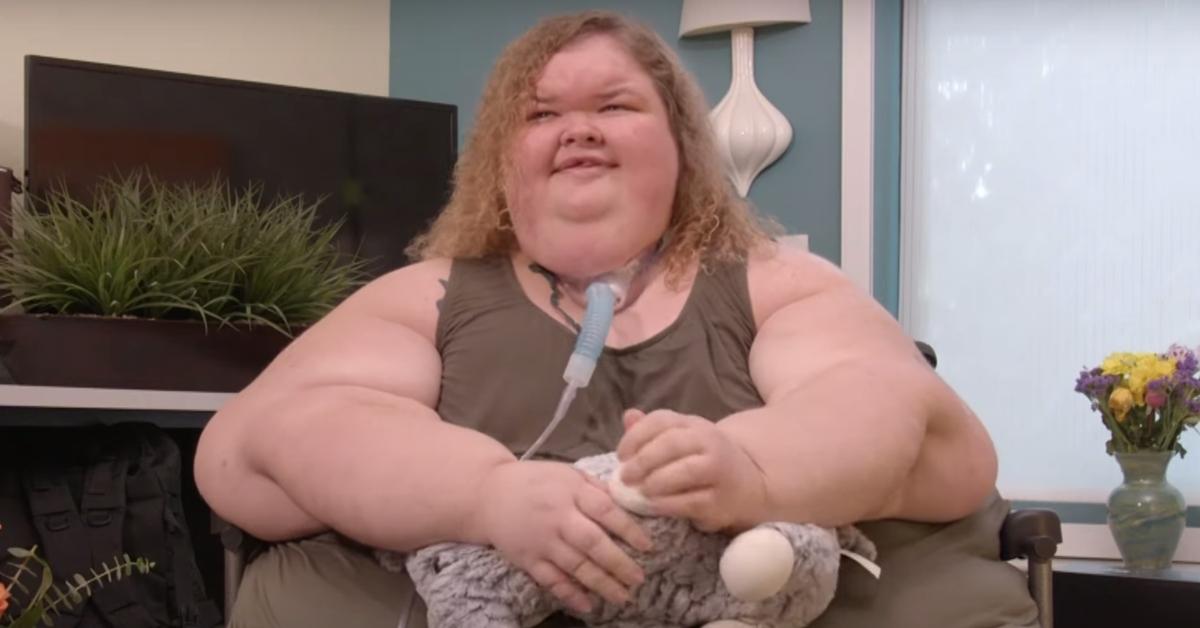 Tammy Slaton's dating history has been patchy at best. The star of TLC's 1000-Lb. Sisters has been in two confirmed relationships that we're aware of and neither of them is something to write home about. She seems to keep finding men whose interests are centered around Tammy gaining weight which puts her health at greater risk. Recently, a new man has been featured on Tammy's TikTok and the two seem quite happy. Does Tammy Slaton have a new boyfriend or is it something more? Here's what we know.
Article continues below advertisement
Does Tammy Slaton have a boyfriend? Yes and no.
Tammy did have a boyfriend for a little while but he is now her husband! In November 2022 People was able to exclusively share the great news. The newlyweds met at Windsor Lane Rehabilitation Center in Gibsonburg, Ohio and it was love at first heal. So, who's the lucky guy?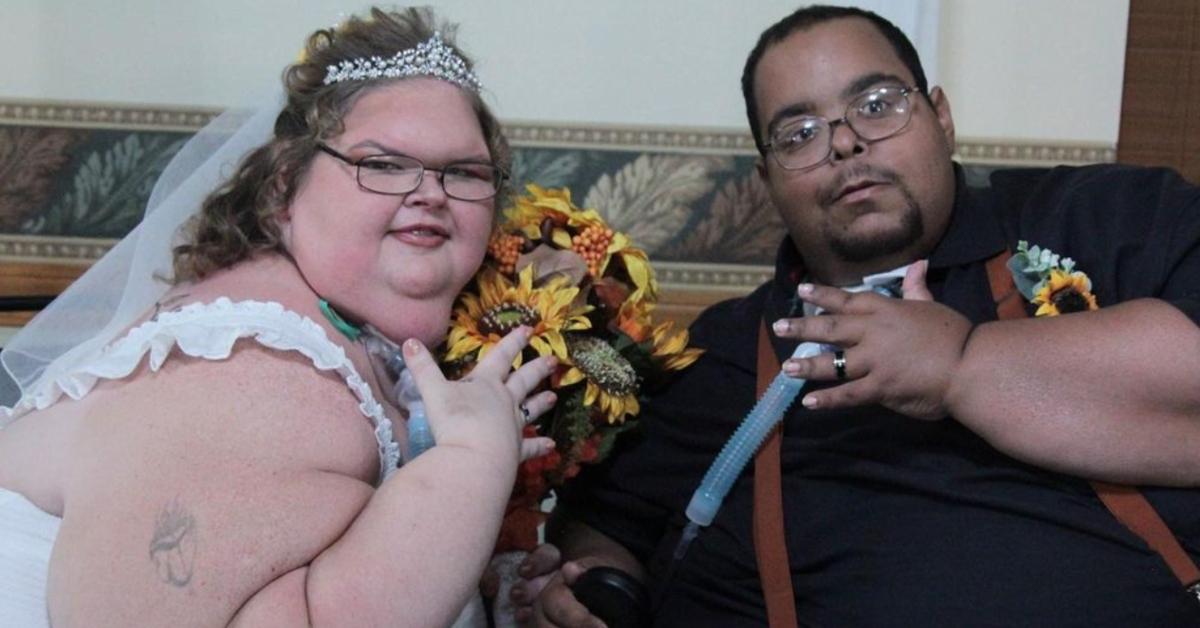 Article continues below advertisement
Caleb Willingham proposed to Tammy in the parking lot of Windsor Lane where they met and fell in love, per The U.S. Sun. "I'm so happy they met in-person and were not dating online," said one source close to Tammy. As far as the actual wedding goes, People obtained photos that show Tammy in a "white gown and tiara, as she poses with her sister Amy, who's wearing an orange dress with purple hair." Caleb opted for a black polo shirt, black pants, and brown suspenders. They are both showing off their new wedding bands.
Jerry Sykes was by far Tammy's worst ex.
According to a TLC press release, the Season 2 drama around then-boyfriend Jerry Sykes was intense. "Tammy is head over heels for her boyfriend Jerry, whom she met in person once last year in Atlanta. Now, he's agreed to visit her in Kentucky, and Tammy hopes this means he's ready to take their relationship to the next level. However, when Tammy's siblings discover the details of how they met, they worry that Jerry could sabotage Tammy's weight loss goals and distract her from making her health a priority."
Article continues below advertisement
Their relationship was long-distance which meant not much was known about Jerry other than the fact that Tammy called him her "bae for life" on Twitter in February 2020. After a fan congratulated her on finding her first love, Tammy replied, "Today is not my first love. I've been with women and man [sic] before I was with Jerry, but I think Jerry's the one." Evidently he was not!
Article continues below advertisement
And when one Twitter user claimed Jerry was married at the time, Tammy wrote back, "Are you aware that I do know he is married, and his wife is very sick, so you ain't telling me nothing I don't know." The critiques kept coming: Another Twitter user claimed that Jerry has been with four "reality show girls." To that, Tammy replied, "Just stay out of my business, dang. I was with him before I got on TV. … I've been talking for going on 4 years now."
In February 2021, TMZ broke the news that Jerry left Tammy to repair his damaged marriage. He exclusively told the outlet that he felt "guilty" about the fact that he was still married. Fans of the show previously thought Jerry left after finding out Tammy is pansexual but that wasn't the case. At least he's got that going for him.
1000-Lb. Sisters airs Tuesdays at 8:00 p.m. EST on TLC.