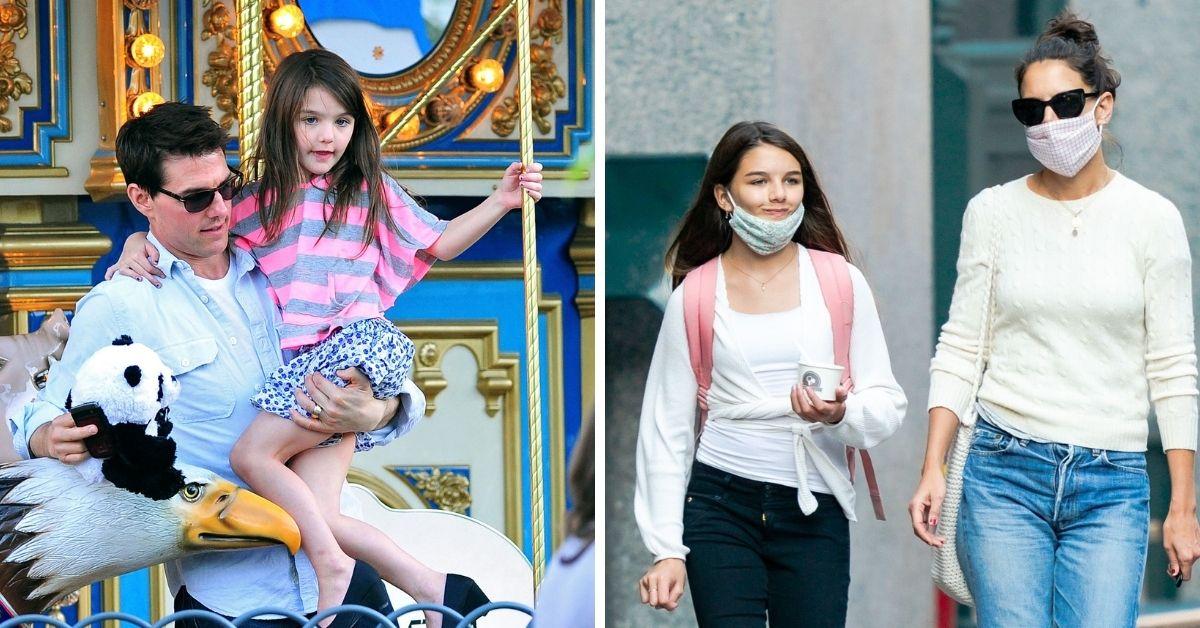 'Top Gun: Maverick' Star Tom Cruise Allegedly Does "Not Have a Part" in Daughter Suri's Life
Does 'Top Gun: Maverick' star Tom Cruise see his daughter, Suri? Details on the actor's estranged relationship with his youngest daughter.
Today, it isn't unusual in Hollywood for celebrity stars to get divorced. Although divorce used to be a very taboo thing, public perception has shifted significantly over the past several decades. Now, it's more surprising to hear of celebrities who have been married for any length of time — especially after they have children.
Article continues below advertisement
Famous couples have been learning how to co-parent after divorce for many, many years, but not all seem to have solid relationships. Does Tom Cruise (Top Gun: Maverick) see Suri, his youngest daughter? New details involving Tom's messy 2012 split from Katie Holmes (Dawson's Creek) have been revealed.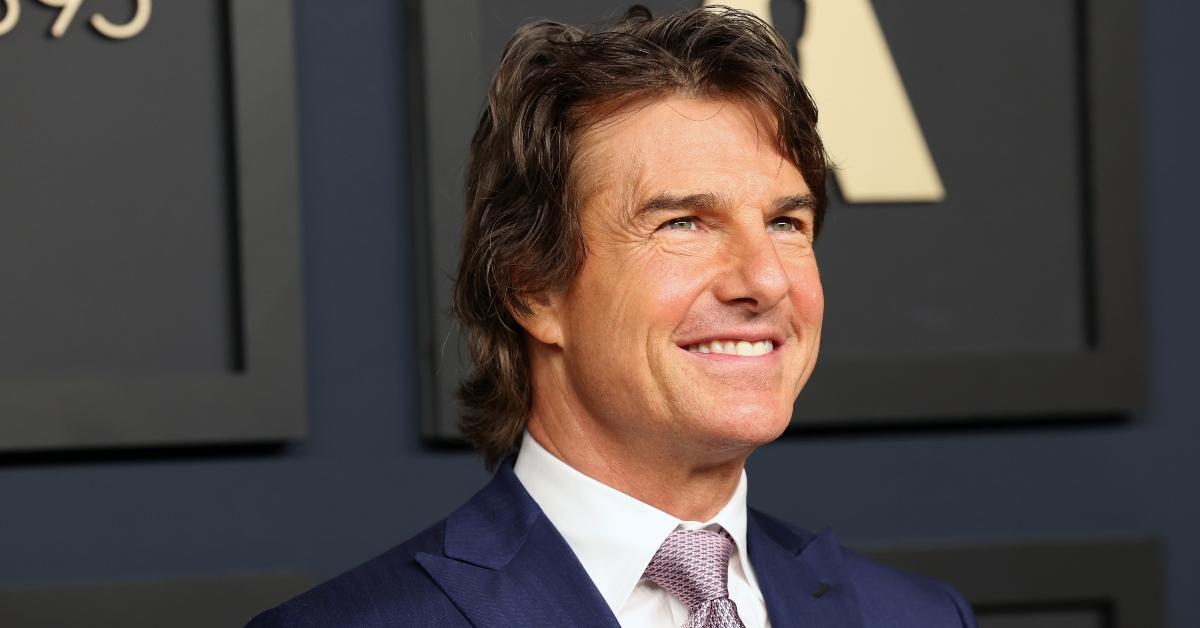 Article continues below advertisement
Does Tom Cruise see his daughter Suri?
According to Us Weekly, Tom hadn't seen his daughter in several years. The publication reports the two were last photographed together in 2013 (the same year Tom sued In Touch for $50 million after the publication reported that he "abandoned" his daughter), which was only one year after his ex-wife and mother of Suri, Katie Holmes, filed for divorce. The lack of sightings likely has to do with Tom's controversial religion, Scientology. However, he previously denied Scientology's role in the estrangement.
"Samantha Domingo, the former follower who left the organization in 2004, told Us that the sighting was likely just for appearances," the publication said. According to Samantha, Tom doesn't have a relationship with her because he's "not allowed," as his daughter is no longer in Scientology.
Because of this, the church doesn't view Suri as Tom's daughter, but rather a "spiritual being in Tom's daughter's body."
Article continues below advertisement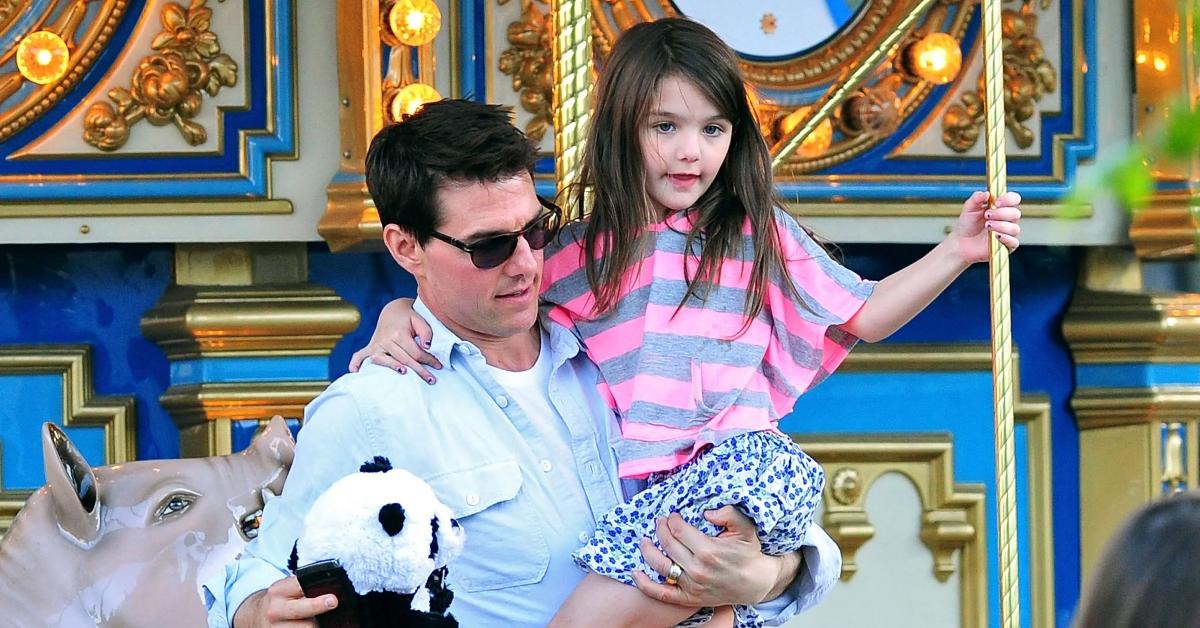 "Maybe he did it for a photo op," Samantha told the publication, "to make it seem like he was connected so he wouldn't be criticized."
However, when Katie filed for divorce from Tom after seven years, the two reached a very quick settlement and their divorce was finalized only 11 days after it was filed. With their divorce, Katie received primary custody of their daughter, Suri, who was 6 years old at the time, and Tom was granted visitation rights.
Article continues below advertisement
Suri — who lives in New York with her mom — is Tom's third child. His older two children are from his second marriage with Nicole Kidman (Big Little Lies). The two actors adopted children while they were married and are now parents to 28-year-old son Connor and 30-year-old daughter Isabella Jane.
Article continues below advertisement
Reports indicate Tom still has relationships with both Connor and Isabella (who allegedly remained in Scientology) following his 2001 divorce from Nicole.
Article continues below advertisement
Suri Cruise hopes to attend fashion school in New York City.
In 2023, Suri — who's about to turn 17 — reportedly started the college application process. She's "leaning towards" studying fashion (and possibly music) in the Big Apple. With a wardrobe reportedly worth $5 million, Suri's passion for fashion is unmatched.
"Suri is applying to schools all over the place. [Katie] really does want her to stay in New York so they can be close to each other. Katie takes great pride in her but is also extremely overprotective," a source close to Katie told Daily Mail.
While "overwhelmed" mom Katie is assisting her daughter with the daunting application process, Tom's absence continues.
The insider specifically stated that the Jerry Maguire star does "not have a part in [Suri's] life." That being said, he will be paying for Suri's college tuition.
Divorce documents state that Tom agreed to pay $400,000 a year in child support, covering Suri's "medical, dental, insurance, education, college, and other extracurricular costs."
Article continues below advertisement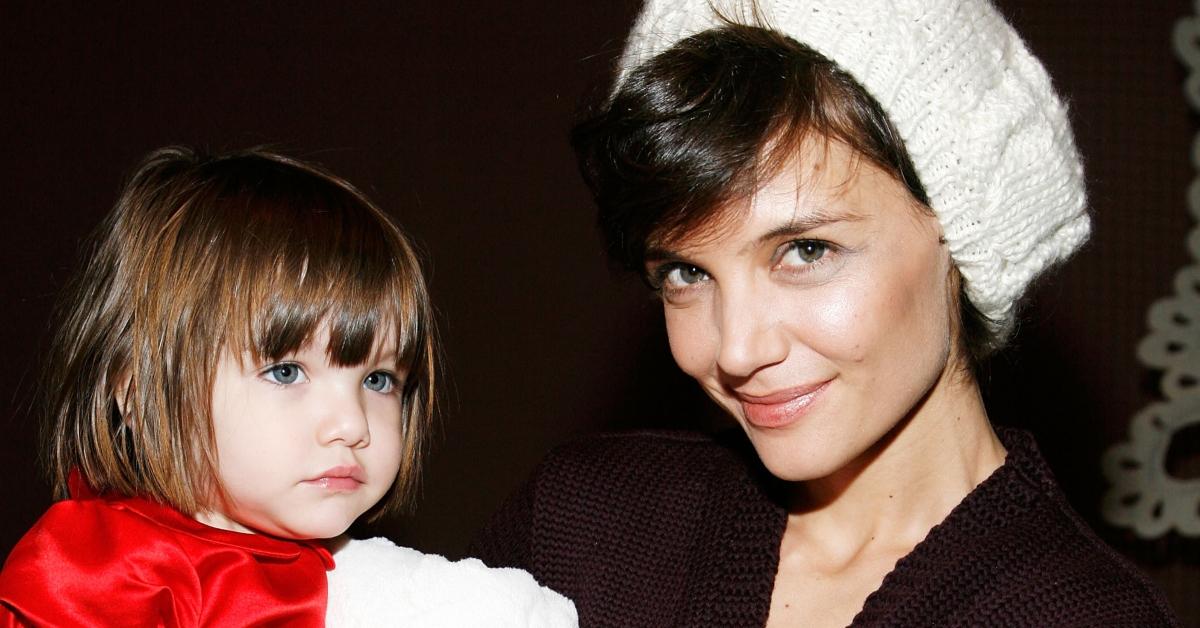 Though Tom seemingly doesn't provide emotional support of any kind, the source admitted his financial dedication to Suri is stellar.
"Tom has always maintained his responsibilities when it comes to financial obligations to Katie and Suri," the insider detailed.
Suri's relationship with her father may have fizzled, but supermom Katie provides more than enough love.
"Being raised by a single mom in New York has made Suri who she is. Katie has always put Suri first and Suri loves her mom more than anything," the insider said. "She is a smart girl, and she is turning into a very intelligent mature woman. She has a very close group of loyal friends, and she knows exactly where she comes from."
Here's hoping Suri's college experience is fulfilling and drama-free.