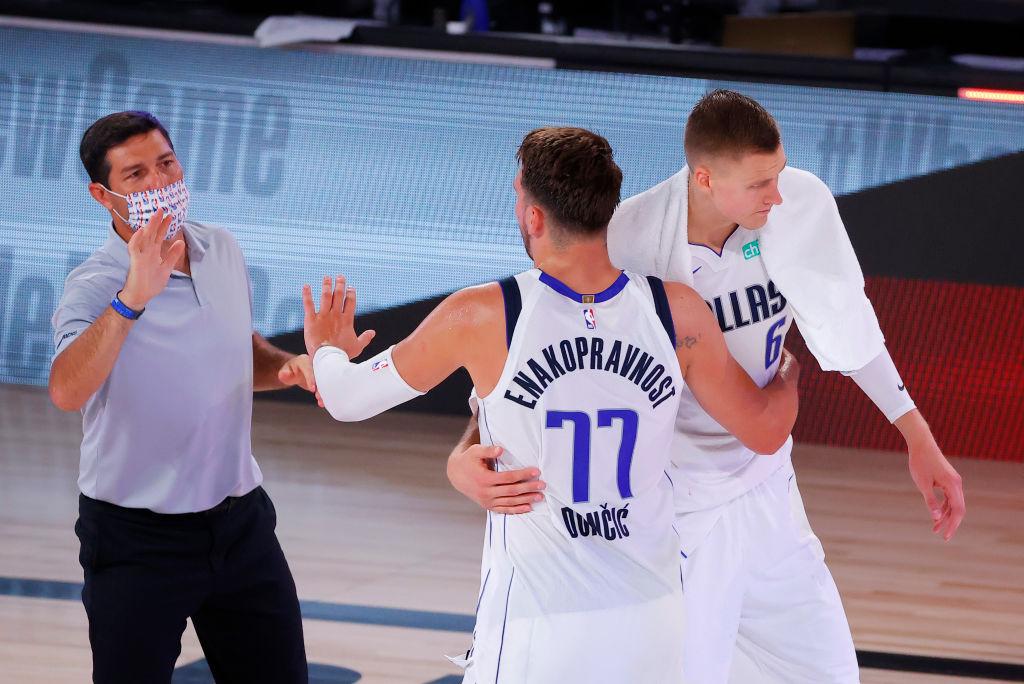 This Is the Meaning Behind Luka Doncic's Jersey Message — and Why It's So Important
It appears that NBA player Luka Doncic is trending, and not because of his skills on the court (but, also, yes, Luka did just make a comeback with 42 points in a 118-110 loss to the Los Angeles Clippers — he also broke a record by scoring the second-most points for a 21-year-old during playoffs, go Dallas Mavericks!). People are wondering what Luka's jersey message means.
Article continues below advertisement
What's Luka Doncic's Jersey Message?
While it's not unusual for an NBA player to be sporting a jersey with a unique message on it this season (other teams have messages like "Black Lives Matter," "Say Her Name," "Vote," "See Us," "Freedom," and "Peace" on their jerseys — all approved by the NBA), people have no idea what Luka's is even saying. His jersey has "enakopravnost" written on it, and you might be wondering what language that's in, for starters. Since Luka is originally from Slovenia, it makes sense that enakopravnost is a Slovenian word. It means "equality."
Article continues below advertisement
But there's more to it than just a word. The entire Mavericks team will be wearing jerseys that say "equality," and this includes other translations aside from Slovenian. There are six different translations of "equality" the Mavericks are wearing, including égalité (French), mes lygus (Lithuanian), igualdad (Spanish), and gleichberechtigung (German).
Article continues below advertisement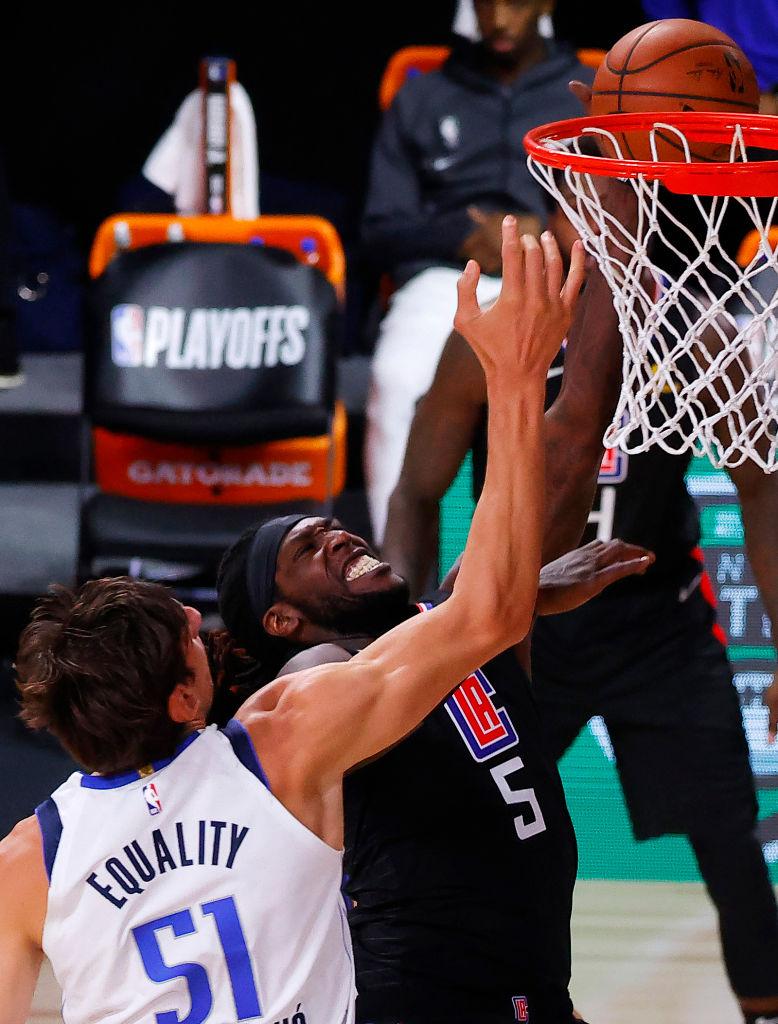 So why the various languages? Center/forward Dwight Powell told Mavs.com, "I think in the conversations that we had as a team and we've had individually, equality is something that we know is mighty important, especially now with what's going on. For some of the guys to put that in their native language kind of lends to the fact that we're all part of this conversation regardless of where you come from or your race, creed, religion or whatever it may be."
Article continues below advertisement
When asked what the Mavericks hope to achieve with their jersey messaging, Dwight answered, "We want to hopefully motivate those that are watching and those that are fans of the game to have some of those difficult conversations with people around them and with themselves who choose to fight for equality by being anti-racism and to not sit idly by and let things happen, or participate in things that [in] particular aren't right. So hopefully we can help push this change and co-exist in this nation and really around the world."
With millions (15.14 million in 2019 to be exact) of people watching basketball every season, it's inspiring to see NBA players use their gigantic platform to spread the message so many of us have been fighting to get across, a movement that gained tremendous traction back in late May/early June after George Floyd's killing. And since basketball is universal, this means this humanitarian statement will reach everyone who's watching. This may be something the NFL also adopts, since there are early reports of the NFL planning on wearing their messages on their helmets.
Article continues below advertisement
While games are looking very different this year, it seems like players are making the most of it — in the most impactful way possible.