Here's How You Can Be a Virtual Fan in the NBA "Bubble"
The NBA is projecting virtual fans in virtual seats during games played in the "bubble." It's super weird, but also pretty impressive.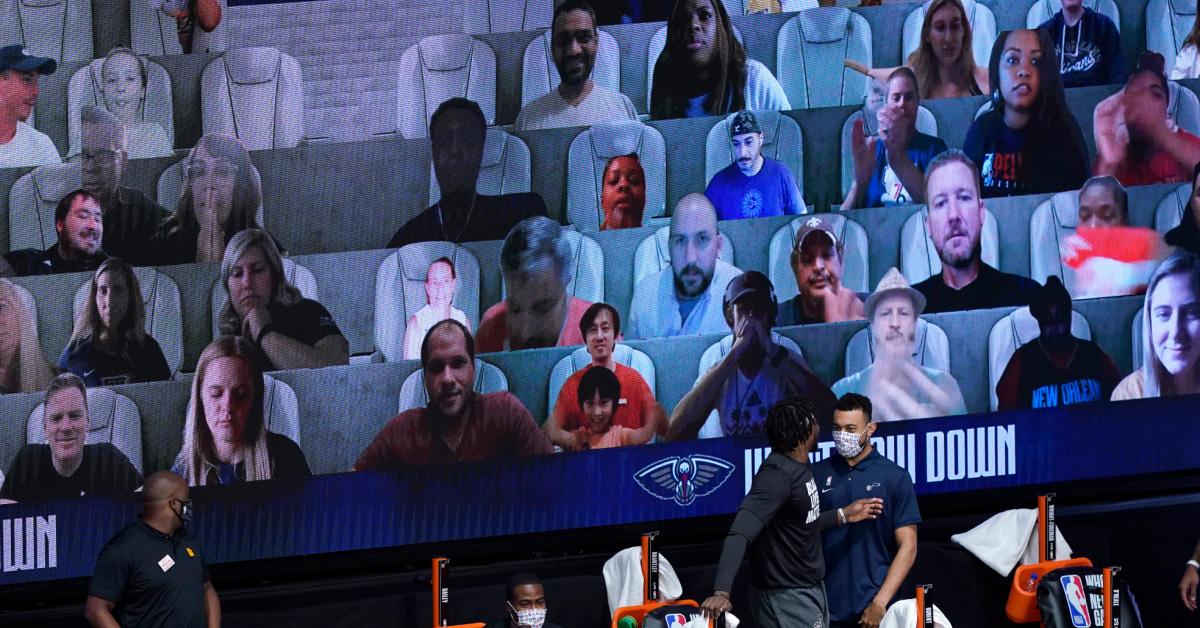 Against all odds, basketball is officially back. Sure, there have been some major complaints from those staying in the "bubble," but at the end of the day, they get to play their beloved game, and we (as fans) get to watch. In a year where essentially everything has changed for the worse, that's something to celebrate.
Article continues below advertisement
Of course, we're all celebrating from afar rather than in the stadium. Part of the "bubble" plan is to keep the games to essential people only, and in-person fans are obviously not essential. However, the NBA has designed for people to appear in the stadium virtually. It's kind of bizarre and also kind of awesome. Interested in digitally cheering on your team? Here's how to be a virtual fan for NBA games this season.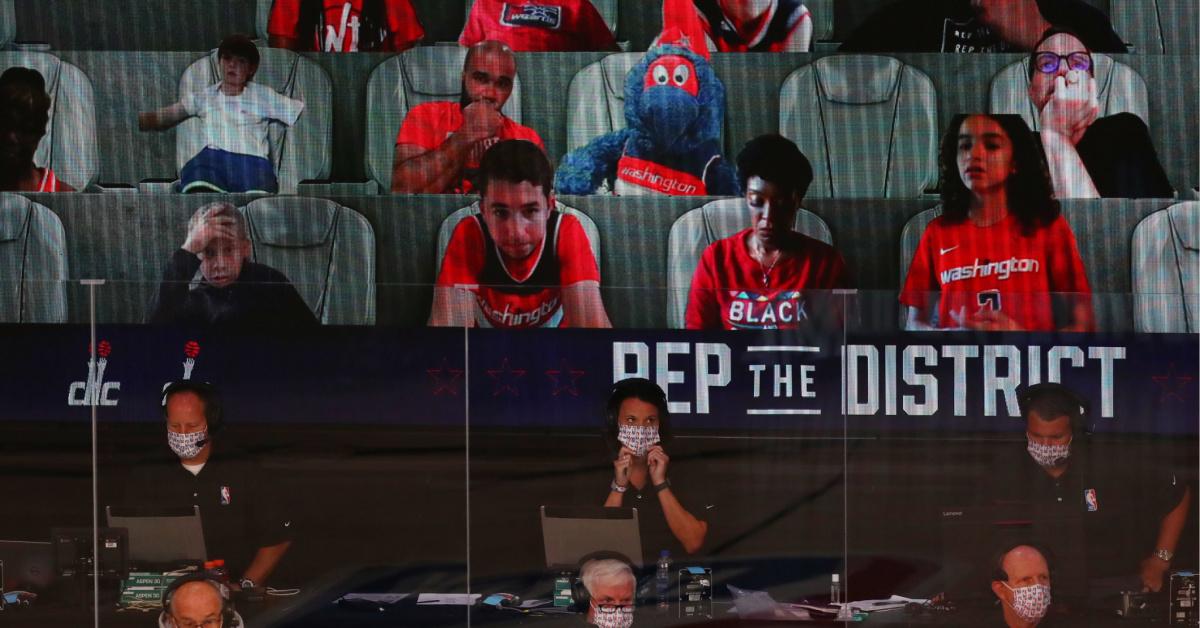 Article continues below advertisement
Here's how to be a virtual fan for NBA games in the "bubble."
If you've watched a game played in the "bubble," there's no way you missed the virtual fans. They appear to be "sitting" in virtual seats and reacting to gameplay (albeit with a bit of a delay). Compared to the cardboard cutouts the MLB has been using, the virtual fans definitely seem more realistic … in a weird, Zoom call kind of way.
Becoming a virtual fan is slightly different depending on which team you want to root for. The Pelicans and the Pacers each have their own team pages where fans can sign up, whereas the Celtics are currently giving priority to season ticket holders and players' friends and family members. The best way to find out whether your team is accepting new virtual fans is by going to their individual website.
Article continues below advertisement
You can also apply for the sweepstakes hosted by Michelob Ultra — they're giving away a bunch of "courtside" tickets throughout the rest of the season. You can enter once per day and it's totally free to do so.
Article continues below advertisement
The virtual fan experience is made possible by Microsoft Teams, a unified communication and collaboration platform similar to Slack. If you are selected to be an official virtual fan, you'll receive a username and password for Microsoft Teams and be given directions on how to join the game.
Virtual fans have to follow specific rules.
In order to be a virtual fan, you have to agree to a set of rules outlined by the NBA. First of all, you need to ensure that you're using a computer or device that can run Microsoft Teams (duh). You also have to be ready to sign in early. Only one fan is allowed per virtual seat, and no offensive or obscene behavior or language is allowed. You cannot hold any signs or wear any apparel promoting other businesses.
Article continues below advertisement
You are expected to appear on the screen throughout the event. If you leave your "seat" for an extended length of time, it may be given to someone else. And in the event of a virtual fan breaking one or more of these rules, the NBA has a "boot" button to instantly erase them from the feed — much easier than calling security in a stadium!
Virtual fans are definitely one of the weirdest things we've seen this year, but at this point, it's almost impossible to be surprised by anything 2020 throws at us. At least this is a good surprise, right?