As 'Dreamin' Wild' Hits the Big Screen, Where Are Donnie and Joe Emerson Now?
Donnie and Joe Emerson had an unlikely rise to fame. They might have a movie that will tell their incredible story. So, where are they now?
In a small town called Fruitland in rural Washington state, nestled amid the breathtaking landscapes, two brothers named Donnie and Joe Emerson were quietly honing their extraordinary musical skills. Little did they know that their journey would take them from obscurity to cult fame decades later.
Article continues below advertisement
Many fans have come to know the talented duo for their music and their humble beginnings. So, where are Donnie and Joe now? Keep reading for all the details about the duo as well as an upcoming movie about their rise to fame.
Where are Donnie and Joe Emerson now?
Donnie, the younger of the Emerson brothers, recorded his first composition at 9 years old. He didn't stray far from his love for music. Donnie has continued to record music all these years, and he's even one-half of a music duo band called "Donnie Emerson and Dreamin' Wild." Joe, on the other hand, never got married, but stayed in Fruitland, only a hundred yards away from the farm he grew up on. He chose to focus on the family farm.
Article continues below advertisement
How did Donnie and Joe get their start in music?
Back in the 1970s, these young musicians were crafting their own unique sound in the basement of their family farm. They poured their hearts and souls into creating their very own album, aptly titled "Dreamin' Wild." But here's the twist: this masterpiece went largely unnoticed for years. Can you imagine? All that talent and creativity, hidden away in the middle of nowhere, and that's not even all of it. The two farm boys never attended any concerts and were still intrigued by music.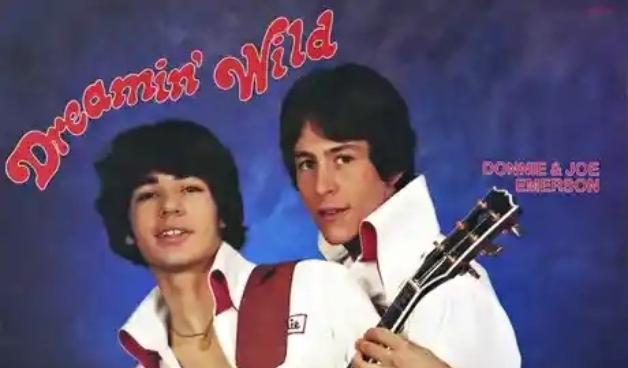 Article continues below advertisement
According to The Guardian, the inspiration for the duo's music came from a radio that their father, Don Emerson Sr., had bought. In fact, it was that same radio that served as a catalyst for their songwriting and lyricism. Pretty amazing!
"We were kind of in a dream world," Joe said, "because we were isolated, we hadn't been to any concerts, and so really the radio was our inspiration and insight into music. We were really still very innocent."
Innocent indeed, they were!
Article continues below advertisement
Pretty soon, with the support of their parents, a truckload of talent, and an ounce of faith, the duo continued to record and make music but never quite hit the huge superstardom jackpot that they were looking for until all of that changed one day. According to The Guardian, one day in 2008, the Emersons were just minding their own business when they got a phone call from Jack Fleischer, a record collector extraordinaire, who stumbled upon their music vinyl while browsing a vintage shop.
Article continues below advertisement
According to reports, Jack had gotten his hands on the duo's vinyl and was instantly smitten by their talent. He thought that the song "Baby" was especially fascinating. The song is a dreamy and summery explosion of talent. They were way beyond their time! Thanks to the omnipotent power of social media, the track caught on like wildfire, reigniting the two brother's love for music again.
Fans can't wait to see Donnie and Joe's life story on the big screen.
Donnie and Joe's story was so remarkable that it inspired Hollywood to come knocking on their door! What are the chances of that happening? The magic of their story inspired the film Dreamin' Wild, which chronicles the remarkable story of the two brothers, who grew up on a small farm in Spokane, and somehow miraculously found fame over four decades later.
Article continues below advertisement
In fact, the glitzy world premiere of the movie made its debut at the oh-so-prestigious 79th Venice International Film Festival and it was indeed star-studded affair, with all the A-list celebrities strutting their stuff on the glamorous red carpet. Rumor has it that the movie itself is hitting our screens sooner than we expect, and boy, we can't wait! Casey Affleck and Zooey Deschanel have roles in the movie.
Music, the universe, and fate all have one thing in common: timing, and while it took the two talented brothers decades to become recognized for their work, we can say it was worth it.