Man Says He's Going to Stop Working Hard Since Coworkers Do Less and Get Paid the Same
In an now-viral video, a man claims that he's going to stop working hard because his coworkers do less and still get paid the same.
Some people are born overachievers. They always give 110 percent. In some cases, they may be rewarded for their diligent efforts with a raise or promotion. And other times, they may get absolutely nothing. Zip. Zero. Zilch.
Article continues below advertisement
This can be incredibly frustrating. It can make these hard workers feel undervalued and underappreciated. It can also change their perspective on their company or place of business. They may start to see things differently and realize that they're being paid the same amount as their coworkers who don't seem to be putting in as much work.
That said, they may develop the attitude that if their co-workers are doing significantly less work, then maybe they should follow suit. One man on TikTok just came to this realization at work.
Article continues below advertisement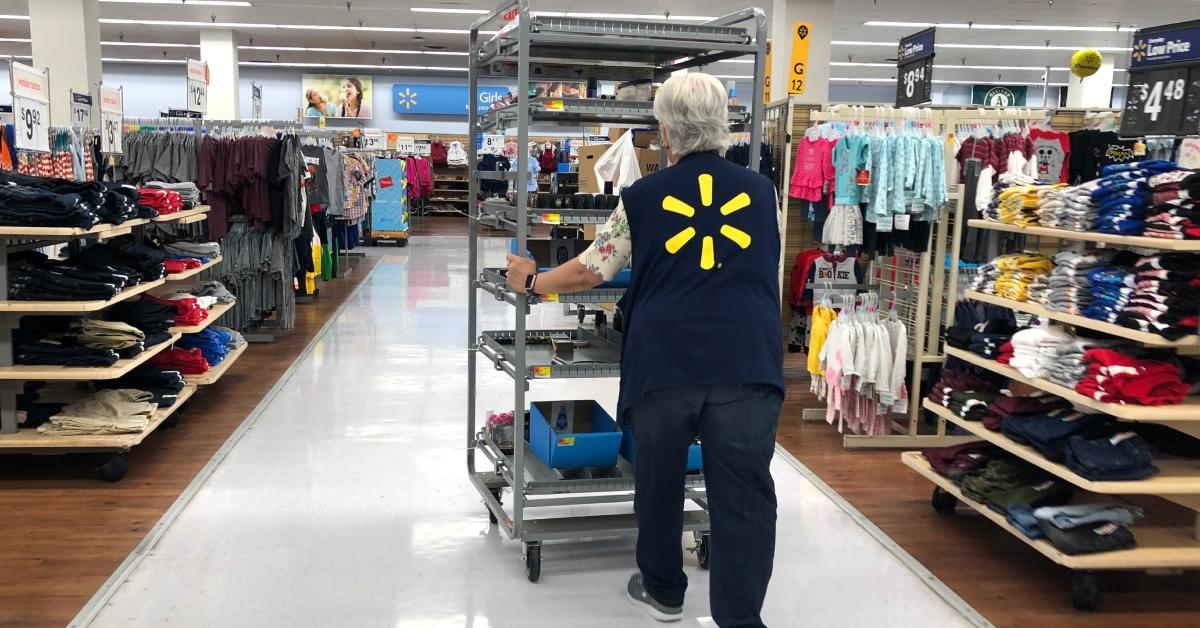 A Walmart employee says he's going to stop working so hard.
Walmart employee and TikTok creator @linthakidd recently took to the platform to share his new work strategy. In the text of the video, he wrote: "When you give up on tryna be the hardest worker [because] everyone else is getting paid for doing less."
Article continues below advertisement
He then shares a few seconds of himself slacking off in the stockroom. While he didn't note it anywhere, it's clear that his hard work wasn't acknowledged by management and since it hasn't been acknowledged, he doesn't feel obligated to keep it up. Especially since he knows his coworkers are getting paid the same amount as him and they aren't giving it their all like he was.
Article continues below advertisement
In the comment section, people resonated with @linthakidd's video.
"The only thing that comes with working hard is you also get stuck doing everyone's work," opined one user.
Another said: "What's crazy is ppl don't dislike hard work, they dislike not being rewarded for it. If there was pay increases for skill we'd all be at 100 percent."
Article continues below advertisement
A third user claimed they already put @linthakidd's plan into action. "My boss is getting antsy now that I started doing this it's driving her wild. lmfao I used to do so much now it's matched pace with the other staff."
Article continues below advertisement
Meanwhile, several users admitted to putting in less effort at work once they found out they were getting paid less than their coworkers. What these users are doing sounds a lot like quiet quitting.
What is quiet quitting?
In 2022, overworked millennials and members of Gen Z who felt that overextending themselves at work was no longer worth it introduced the workplace trend dubbed quiet quitting, which spread like wildfire over the internet. Quiet quitting refers to the act of taking a step back at your job and doing the bare minimum. In other words, you're doing enough at work that you won't get fired, but no more than that. Quiet quitters never come to work to go above and beyond.
Article continues below advertisement
For example, quiet quitting may look like turning down extra projects, spending less time on assignments, leaving right as the clock strikes 5 p.m. and generally worrying less about work among other things.
But it may seem like a fancy way to slack off, it can also be viewed as a way to avoid burnout. And in a society where burnout is at an all-time high, it could be seen as a healthier way of approaching work.