Walmart Karen Calls Security on Black Teens, Assumes They Spend All Their Money on Drugs
A white woman at Walmart stereotyped a group of Black teenagers and pulled a classic "Karen" move when they confronted her. She called security.
Although online media coined "Karen" as a nickname, this specific group of entitled white women has been around for generations and doesn't seem to be slowing down anytime soon. In 2023, Karens are on the loose now more than ever and continue infiltrating popular restaurants, coffee shops, and, to no one's surprise, grocery stores.
Article continues below advertisement
One woman with many Karen-like qualities showed how she felt about a group of Black teens who approached her at Walmart. The teens captured their exchange with the Karen and posted it on TikTok.
Keep reading to see what happened!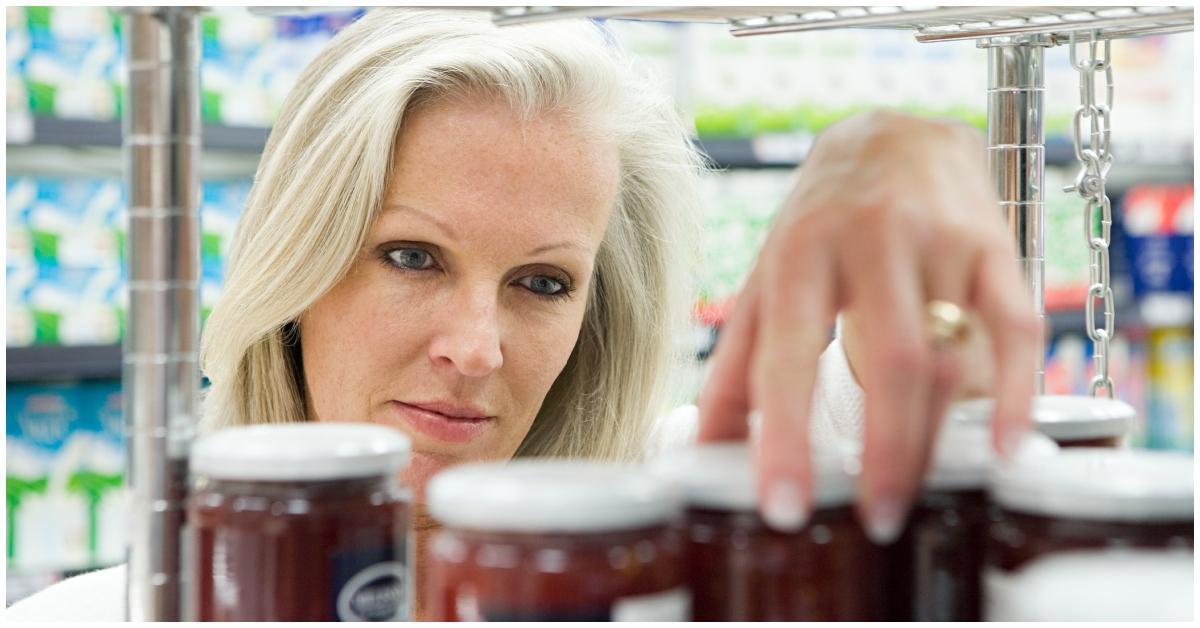 Article continues below advertisement
A white woman stereotyped a group of Black teens at her local Walmart.
There's a reason I personally only go to Walmart when I'm in a pinch. And even then, I still might go to another store to get my groceries and toiletries simultaneously. While Walmart has always been known for its lower "rollback" prices, many stores can be loaded with drama and unexpected rumbles.
Walmart isn't for me, but it's a popular venue among Karens. I don't pretend to be a Karen expert, but once they have their hands on a Walmart shopping cart, it's almost like hatred activates in their bodies and continues as they make their way around the store.
Article continues below advertisement
In July 2023, a group of teenage boys spotted a Karen and proceeded to talk to her while they were on the milk aisle. As one of the teens, Hardly (@__lulheem) recorded the TikTok video, the teens asked Walmart Karen if she could buy them milk. Without hesitation, Karen assumed the boys couldn't afford milk because they used all their money on drugs.
"You guys need to get your lives together," the Karen told the group. "And stop spending it on drugs or whatever."
Article continues below advertisement
Unsurprisingly, Karen's comment struck a nerve with the Black teens she swiftly stereotyped. As the teens asked her, "Ma'am, what do you mean?" Karen became instantly defensive and began screaming for "Security!"
The camera then panned to Karen speaking to Walmart's security and demanding that the security guard "erase their pictures" and punish the teens for asking her a question. She then threatened to discuss the matter on Facebook if security didn't kick them out of Walmart.
Meanwhile, the security guard tries to calm Karen and the teens down as they continue arguing back and forth. At one point, the woman must have gotten confused and demanded the security guard scold the teens as if they were his children. She also continuously tapped the officer's back, which he did not appreciate.
Once she realized he wouldn't reprimand the teens how she saw fit, Karen stormed away yelling, with the teens telling her to "calm you a--."
Article continues below advertisement
Walmart Karen received several comments on TikTok.
As Karen realized Walmart wouldn't "report" the teens for reacting to her disgusting stereotype, she eventually left the store to wreak havoc at another facility, presumably. After one of the teens posted her on TikTok, many commenters were floored by Karen's behavior.
Article continues below advertisement
While some internet trolls thought Karen's actions were "funny" and felt she needed protection after the incident, most people agreed she was in the wrong. Many commenters shared suggestions for how Karen could've handled the situation better.
Article continues below advertisement
"Ma'am, your line was 'Sorry, I don't have any spare money,'" one user suggested.
"All she had to do was say no and keep moving," said another commenter.

Others stated the woman would "regret" how she treated the Black young men, which, as someone who has had run-ins with a Karen, I honestly don't think will be a possibility. However, the Black teens in the video were absolutely in the right for exposing this woman's blatant racism.