"Now I Can't Move" — Woman Shares Experience of Car Being Blocked in at a Parking Lot
After a woman's car was blocked in at a parking lot for hours, good Samaritans stepped in so she could drive out of the the lot without incident.
Anyone with a license can agree that parking can be a headache. Some days you get lucky and find a spot to only return to your vehicle and find bumper damage. On other days you have to spend hours circling an area to find parking. And of course, there are some people with no qualms about stealing a person's parking spot. It's a mess.
Article continues below advertisement
That said, the parking shenanigans never get old. And one woman on TikTok may have showcased one of the worst-case scenarios. In her video, the woman's car was blocked in by a truck in a parking lot. Here's the scoop.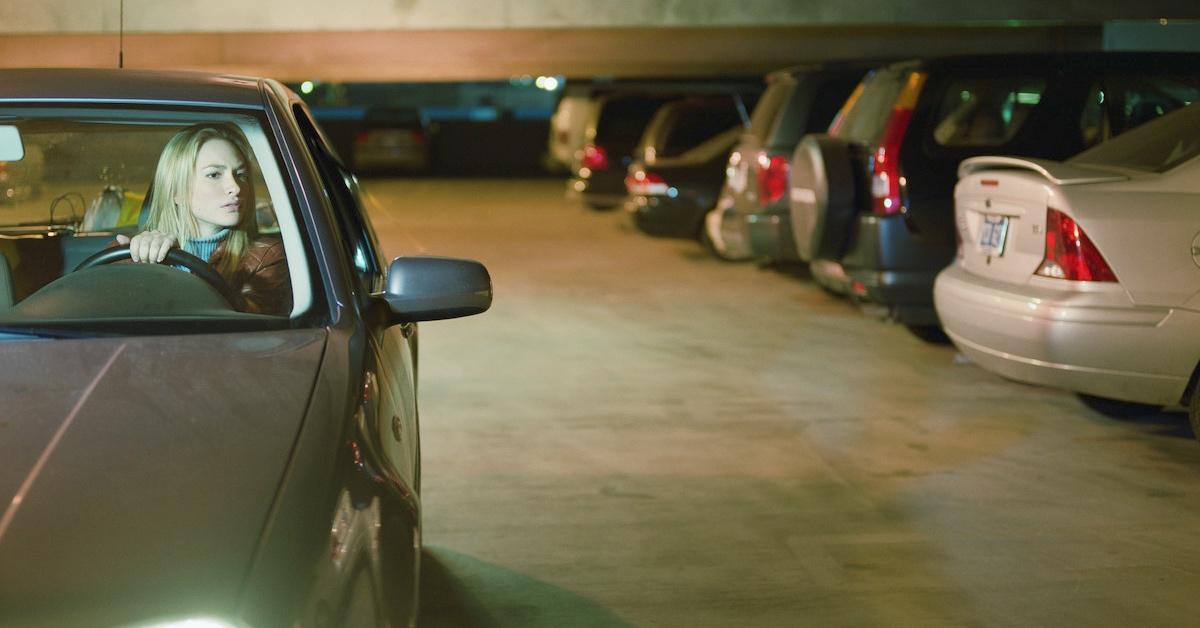 Article continues below advertisement
A car was blocked in a parking lot on TikTok.
Some people truly have no shame. In two TikTok videos, creator RiannaM (@riannalmoore) shared how she happened to be blocked in at a parking lot by a truck and how the issue was resolved.
In the first video, Rianna is asked by a friend off-camera what happened as she lay in the back seat of her car. Rianna explained that she was blocked in by someone driving a black truck.
"I parked right here, just like this car did, and this car parked behind me," Rianna said as she pointed to the black truck. "Now I can't move."
She said that there are four restaurants around the parking lot, so she's unsure where to go to find the driver of the vehicle.
Article continues below advertisement
In the second video, Rianna explained that she and her family members walked around to different restaurants to ask about the driver of the truck to no avail.
"Luckily, some people in the restaurants saw us outside waiting and started asking customers about the driver," Rianna said.
Article continues below advertisement
However, she said that the person "magically disappeared." Rianna and their family sat on the hood of her car waiting for the driver to return. Her sisters ended up leaving because she didn't want them outside.
Interestingly, after waiting for some time, a man overlooking the situation in a restaurant came out to help.
Article continues below advertisement
"He came over to us and said, 'Somebody's child is very stupid and some other words,'" Rianna recalled.
The man then volunteered to help pick up wooden logs surrounding the spot where Rianna was parked so she could get out.
"He and my dad picked up the logs — they didn't get any splinters thankfully — and moved them so we could play parking mania," Rianna said. "If anybody knows that game you have to go back and forth to get out of a spot. Then we got the car out and they had to move the planks back."
Article continues below advertisement
Rianna explained that it's a public parking lot so drivers can do what they want. She also said that while some people believed she could have driven over the wood logs, she didn't want to ruin the underbody of her car.
Article continues below advertisement
TikTok users agree that Rianna should have called a tow company.
Unfortunately, in parking situations like this, it's sometimes best to leave this issue to the experts. Many times the driver blocking a vehicle can take a while to be found. So, if you find yourself in a time crunch or exhausted all other possibilities, a tow usually does the trick and TikTok users are aligned.
"See... I would have called a tow truck. Now we are both inconvenienced," one person said.
"Y'all are beyond nice, because I would've called that tow company," another user said.
It's hard to say be mindful of where you park because no one would expect something like this to happen. With that in mind, don't ever be afraid to call a tow truck. Waiting hours after being blocked in is madness.