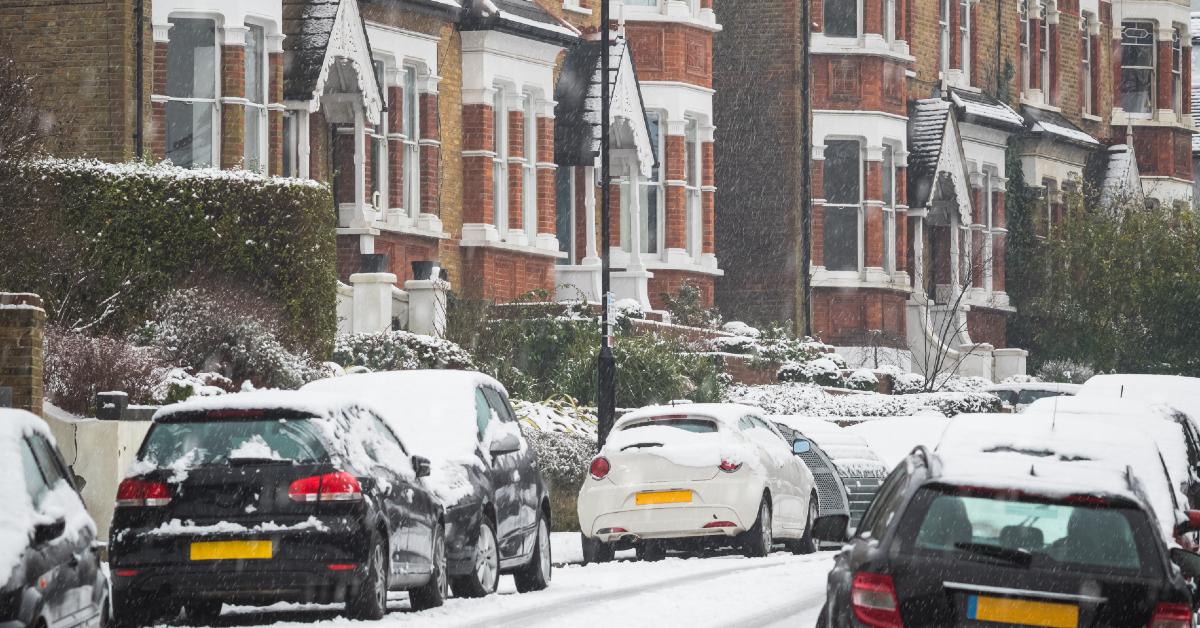 Tiktoker Says She Was Punched for Parking in "Reserved Spot" by Woman Who Doesn't Own Car
Looking for parking in a congested area is an exercise in patience that often quickly descends into an expression of rage, frustration, and defeat. Anyone who's ever tried driving into New York City or any metropolitan area at the wrong time, or whenever there's some kind of special event going on that eats up the majority of available spots knows this phenomenon all too well.
Article continues below advertisement
Understandably, folks will get very heated in these scenarios and become protective over spots that they were waiting and counting on parking in. If someone swoops in and tries to take that spot, well, they become very irate. In fact, squabbles over parking spots sometimes end in violence and death. There was an individual in Greenpoint, Brooklyn who was gunned down while holding a spot for Law and Order production crew members.
A week prior to that, in Flatbush, Brooklyn, a father, and son were both killed after they got into a disagreement over a parking space as well. And now a TikToker by the name of Allie who posts on the popular social media platform under the handle @alliexblue says that she was punched in the face by a woman who was upset that she parked in a reserved spot.
Article continues below advertisement
Here's what went down: Allie left her car with its hazard lights on for about 30 seconds in front of the Chicago building she lives in so she could pick up her laundry. The TikToker says that when she came back to the car she was accosted by another woman who took issue with the fact that she was parking there.
Article continues below advertisement
"I pulled over and put my hazards on right outside of my building because I put my laundry right by the door. I was away from my car for 30 seconds. When I came back, there was a woman, and she was saying that I can't park there and those were permit spots that she pays for," the TikTok user said.
Article continues below advertisement
Allie said that she made her apologies to the woman and began putting her laundry in the car, however, the woman must've not been satisfied with her response as Allie says that she slammed the door to her car. After folks saw that there was an altercation brewing between the two of them, bystanders began recording.
"Luckily, there were a ton of people around because people jumped in and started recording. I was trying to explain to her that I was just going to leave and I spit a little bit like I was talking, and a little spit came out of my mouth. She was like, 'You spit on me,' and she just open-hand punched me."
Article continues below advertisement

Fortunately for Allie, two of the onlookers came between Allie and her assailant. The woman who punched Allie in the face ended up fleeing the scene. "Everyone around me gave witness statements and turns out that the spots that she was so mad about had been invalid for three years. And never once has she personally paid for them because they're free given by the city to a resident that used to live there."
Article continues below advertisement

Police couldn't find the woman, and Allie filed a report for battery against her. What's more is that Allie ended up discovering that the reserved parking spots the assault claimed acquired them through false means, filing the spots under the name of someone who was dead. Reports also indicated that the woman doesn't even own a vehicle, but she clearly had strong feelings about those spots.
Article continues below advertisement

"To be honest, I feel very discouraged. I got a call from the police department this morning, and they let me know that they only have the first name as 'Cookie' and the last name is unknown. Unfortunately, without a full name and date of birth, I will not be able to get a court date, a restraining order, or press charges in any way. They told me that my only other option is if I ever see her again to call 9-1-1."
Article continues below advertisement

Allie said that she feels unsafe in the building now and doesn't think anyone cares Cookie punched her in the face over a parking spot. "I told my building and they didn't really seem to care, but I think I might move. It kind of just feels like my only option."
Article continues below advertisement

TikTokers didn't seem to buy that cops couldn't identify or find more information on Allie's assailant. Some couldn't understand why cops wouldn't just knock on her door to discover her name so a court date could be set. As of this writing, 448 people have been killed in Chicago in 2022 alone.