DoorDash Driver Says Gas Prices Leaves Them Making Only $6 an Hour in Viral TikTok
A DoorDash driver shared how little they're making in a now viral TikTok, due to the current gasoline price hike.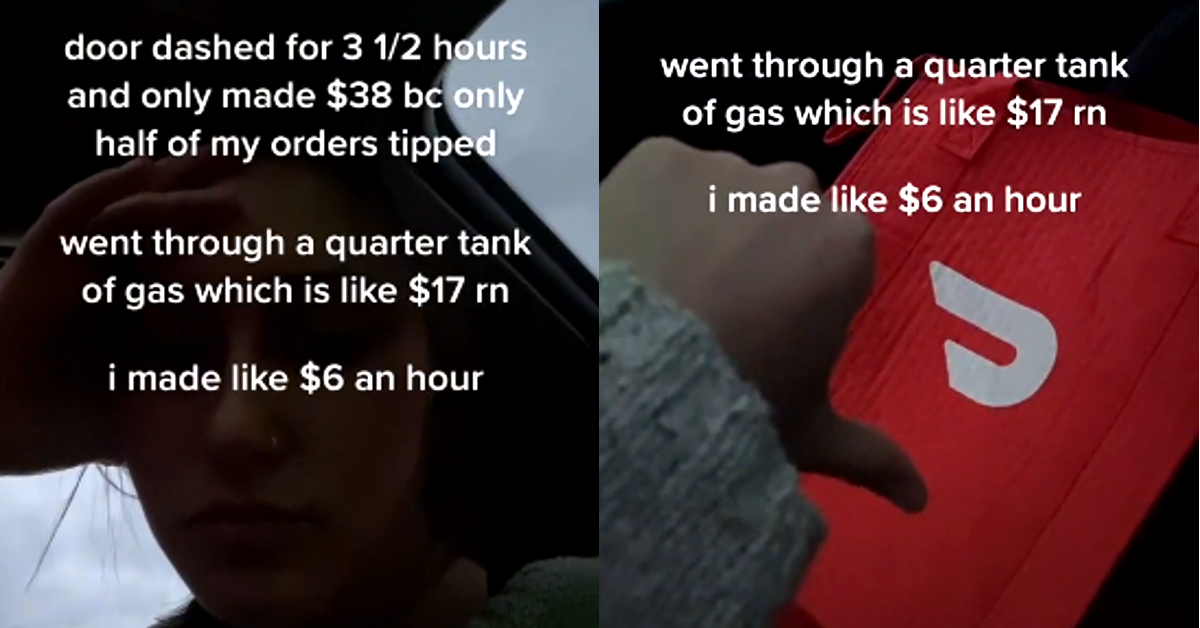 Gas prices in the US are going up and while a lot of that blame is being placed on the crisis in Ukraine, there's debate as to whether or not the conflict is really the cause behind soaring fuel costs. In a span of just a week or so, Americans were shocked to see astronomical surges at the pump, which has had massive implications for a variety of businesses, especially self-employed workers who rely on their vehicles to earn a living.
Article continues below advertisement
Ride share employees who put in hours for Lyft and Uber, for example, are taking massive hits, and so are DoorDash deliverers, like one individual who shared their less-than-minimum wage hourly take for delivering meals using the application.
TikToker @webkinzofficial shared the financial breakdown of a recent shift which factored in the number of deliveries she received, plus the tips and base amount she received for completing each order. After factoring in what she spent on gasoline for the ride, her calculations resulted in her only earning around $6 per hour.
Article continues below advertisement
"Door dashed for 3 1/2 hours and only made $38 bc only half of my orders tipped. Went through a quarter tank of gas which is like $17 rn. I made like $6 an hour."
Article continues below advertisement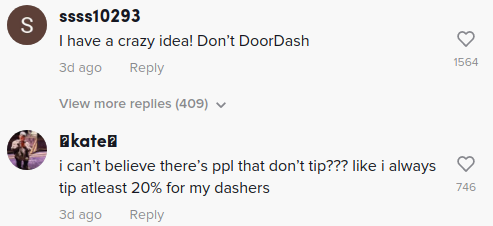 The TikToker expressed that while she was understanding of the fact that gas prices are out of customers' control (and covering gas is the nature of the business when you're delivering food for these applications or working for a ride-share service) she couldn't fathom why some customers just couldn't be bothered to at least tip 10% of the entire order amount.
Article continues below advertisement

There were commenters who responded to the TikToker's video saying that they had stopped working for DoorDash specifically because of the huge increase in gas prices ever since the conflict in Ukraine began.
Article continues below advertisement

Article continues below advertisement

More and more people are traveling again, which means that there's an increased demand for gasoline so folks can get to where they need to go.
But what does that mean for DoorDashers? Commenters offered ways for folks to still make money while working for the application, like using available promotions the company provides its contract employees.
Article continues below advertisement


What do you think? Have you tipped DoorDashers and delivery drivers who use cars to complete their orders in consideration of the rising cost of gasoline? Have you stopped working for DoorDash until the cost of gas goes down? Or are you thinking of going the e-bike route?