Doris Cano From 'Joe Millionaire' Is Quickly Becoming a Fan Favorite
'Joe Millionaire: For Richer or Poorer' is quickly capturing the attention of fans. Who is Doris Cano, and how can you book her dance company?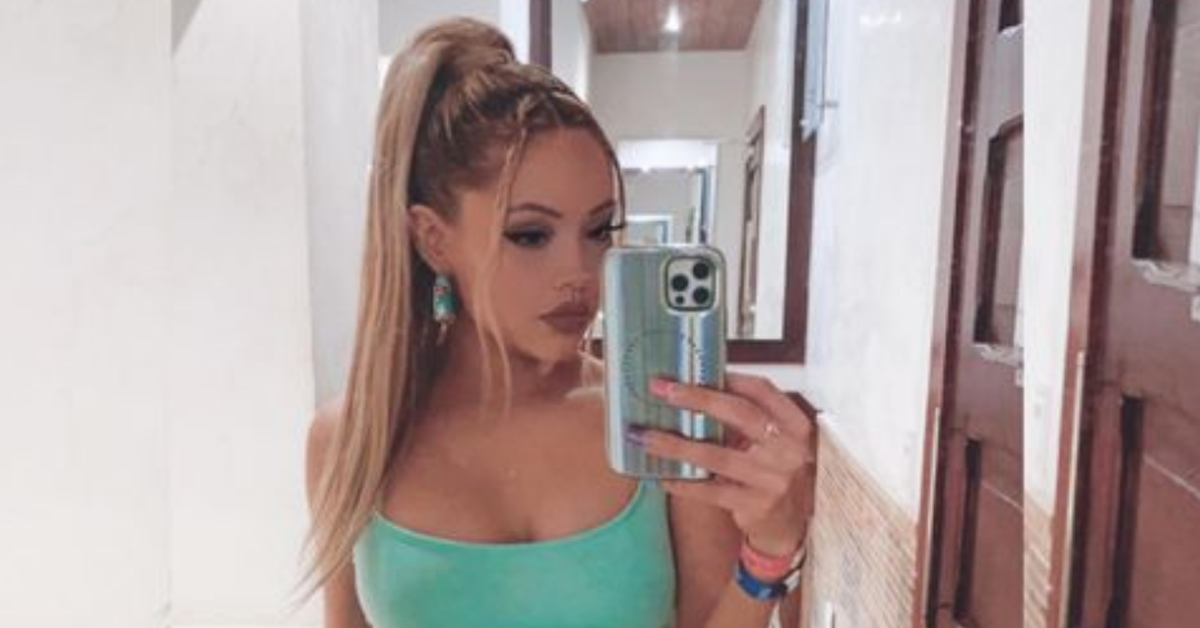 One of the first reality TV competition shows to ever air is back with — you guessed it — a reboot. Joe Millionaire, which attracted a massive prime-time audience when it first premiered in 2003 is delivering a twist in 2022 with Joe Millionaire: For Richer or Poorer.
For Richer or Poorer features not one, but two bachelors — Steven McBee and Kurt Sowers — looking for love.
Article continues below advertisement
While the original Joe Millionaire premise hinged on the Joe "millionaire" that female contestants were vying for not actually being a millionaire, this time around, the 18 participating women are aware that one of the guys is rich, while the other is not.
One of the ladies who has caught viewers' eyes is Bethpage, N.Y. resident Doris Cano. Who exactly is this former NBA and NFL dancer? And what is there to know about the dance company she runs? Keep reading to learn more about this Joe Millionaire star.
Article continues below advertisement
Doris is the CEO of a dance company.
"I would never see myself normally going on a dating show," Doris revealed to Newsday. "But crazier things have happened, and I am at a point in my life where, hey, if things aren't working out a certain way, you've [got] to try something different. So, this is something different."
The former NBA and NFL dancer has performed widely. From 2008 to 2009, she was a New York Jets Flight Crew cheerleader before switching over to dance for the Philadelphia 76ers from 2010 to 2011.
According to Newsday, Doris is no stranger to the cameras. In fact, she's been performing since she was a child. As a little girl, she did a Crest TV commercial and came to be known around her elementary school as "the Crest kid." In 1995, Doris was on KidVision's Kathie Lee's Rock n' Tots Cafe: A Christmas 'Giff.'
Article continues below advertisement
It wasn't until years later, when she accompanied "a friend to a New York Knicks City Dancers audition" and was persuaded to audition herself that she discovered her talent for dancing. "This is a thing. I can dance as work," she told the outlet she realized.
Article continues below advertisement
These days, Doris is the CEO of Diamond Divas Entertainment, which provides professional dancers, specialty acts, musicians, costumes, and more for events. "Looking to dance like a diva?" their website asks. "We hold private as well as group lessons." If you're not in New York, they "also hold workshops all over the world." What's more, they can even teach classes at your own studio, so book Diamond Divas if you want to brush up on your dancing skills.
Doris shared with Newsday that she gets her "worth ethic" from her dad, who came to the U.S. from Mexico when he was around 21. "I really didn't want to work for someone else but for myself," she revealed." Just seeing how he came here without the opportunities people normally have and still make multiple businesses for himself — he's just amazing."
You can find out more about the professional dancer on her Instagram page, @dorisjosie, where she shares glimpses of her fabulous life, and on Twitter, at the same handle, where she live-tweets Joe Millionaire every Thursday.
New episodes of Joe Millionaire air Thursdays at 8 p.m. EST on Fox.