9 Heartwarming Dr. Cox Moments That Will Make You Miss the 'Scrubs' Mentor
Look back at these 9 rare but beautiful Dr. Cox moments that will make you miss Scrubs and the tough doctor.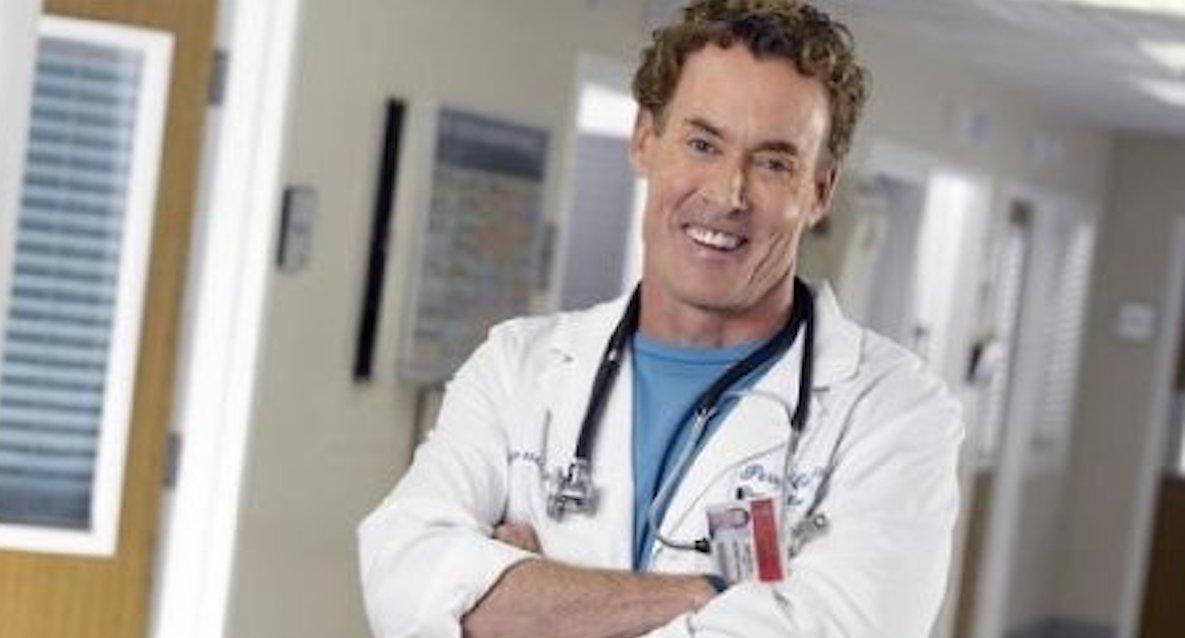 While many of the characters on Scrubs were seriously lovable, Dr. Perry Cox (played by John C. McGinley) will forever hold a special place in our hearts. Despite his hardened demeanor and uncanny ability to come up with seriously insulting nicknames for just about everyone, there is no denying he had a soft spot for JD, as well as most of his patients.
And in honor of John's 60th birthday on Aug. 3, we're going to revisit some of Dr. Cox's most heartwarming moments from each season. Grab the issues and popcorn, people, because these are major tear-jerkers.
Article continues below advertisement
1. He Rescues JD on His First Day ("My First Day," Season 1)
JD (played by Zach Braff) has an undeniably rough first day on the job. Aside from struggling to find his "place" at Sacred Heart, he was absolutely terrified of doing the wrong thing, and — obviously — Dr. Cox was ragging on him relentlessly.
But when a victim of a car accident is rushed in, JD is expected to take charge. And instead of yelling at him, Dr. Cox looks him in the eye, and reassures him, urging him to do his best.
"We gotta relieve the pressure in his chest. J.D., do it," he said. "Look at me. You can do this."
2. Jordan Almost Goes Into Premature Labor ("My Lucky Day, Season 2)
While arguing with Carla (played by Judy Reyes), Jordan (played by Christa Miller) almost goes into premature labor.
Dr. Cox storms into her hospital room, and exclaims, "What in the hell is going on in here? Excuse me, she's only 24 weeks. Jordy, cut it out right now."
As usual, Perry is being ~over-protective~ of the person he loves and doesn't know how to express it without yelling. Aw.
Article continues below advertisement
3. When He Comes to Terms With Ben's Death ("My Screw Up," Season 3)
To compartmentalize the fact that Jordan's brother (played by Brendan Fraser) passed away, Cox is ranting to JD about a birthday party, until JD brings him back to reality. JD says, "Where do you think we are?"
Cox's expression is devastating, and although this isn't an uplifting moment, it shows the more human and emotional side of our beloved Perry.
Article continues below advertisement
4. Dr. Cox Calls JD His "Drunk Baby" ("My Best Moment," Season 4)
When Carla asks Dr. Cox if he let JD off his leash, Cox corrects her, describing JD as his "drunk baby." He recognizes that JD screws up sometimes, but he's entertaining, and is ultimately Cox's responsibility.
Oh, and the drunk baby anecdote compares JD to Jack, his own son, showing a fatherly fondness for JD.
Article continues below advertisement
5. JD and Dr. Cox Grieve Mrs. Wilkes ("My Five Stages," Season 5)
When Mrs. Wilkes (played by Michael Learned) dies, JD and Cox grieve her death in the parking lot together at the end of the episode.
And while it isn't necessarily a happy scene, it's one of few moments where Cox is comfortably vulnerable with JD — or with anyone — for that matter.
Article continues below advertisement
6. Dr. Cox Doesn't Want to Celebrate His Fatherhood After Laverne's Death ("My Long Goodbye," Season 6)
While Dr. Cox isn't known for demonstrating much compassion, he tiptoes around the fact Jordan gave birth because Laverne (played by Aloma Wright) died.
He knows everyone loved her very much, and doesn't want to upset anybody. He also doesn't want them to associate his daughter's birth with her death.
Article continues below advertisement
7. He's a Great Dad ("My Princess" Season 7)
Dr. Cox spent the entire episode telling Jack a bedtime story, and gets so invested, he ends up sneaking back into his room to finish it.
After finishing and leaving Jack's bedroom, Jordan is sitting outside, listening. She asks if it's true, and while he says that wasn't the case and the patient didn't survive, they lean into each other to show how much they love and care for each other.
Article continues below advertisement
8. Dr. Cox Praises JD's Work ("My Jerks" Season 8)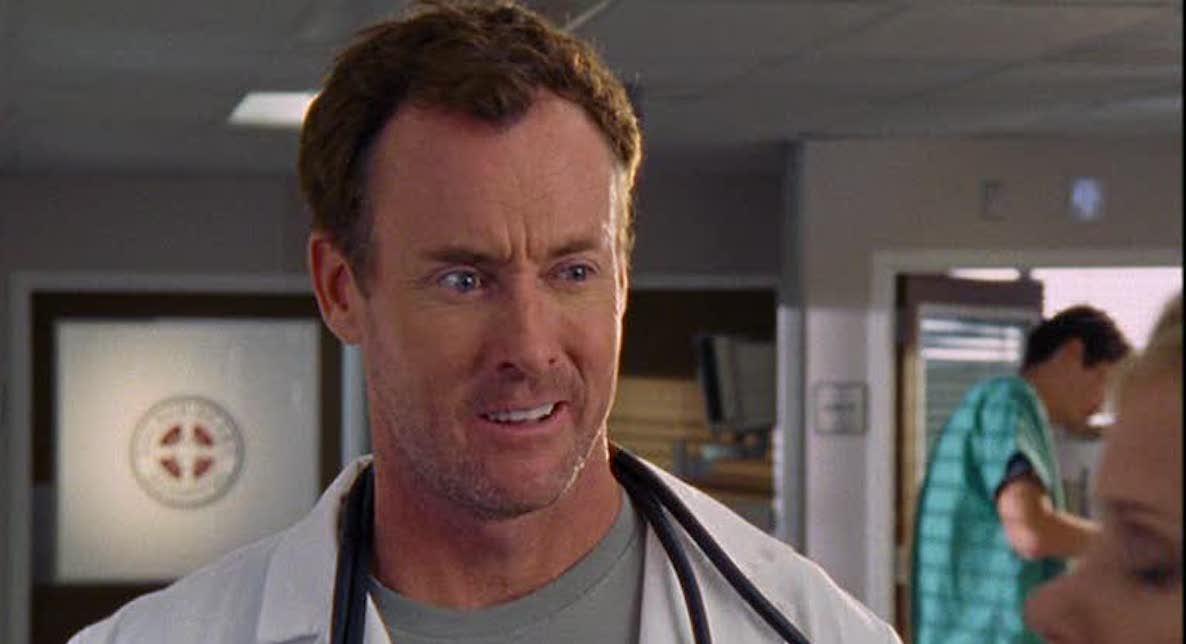 Dr. Cox is talking about an intern who pissed him off to the point that "[his] therapist put [him] on a suicide/homicide watch," but "that intern became a pretty good doctor."
When JD reiterates "he" turned out to be a pretty amazing doctor, Cox says it was a female intern. JD asks "it wasn't me?" and Cox responds, "No no, it was you, it was you." A backhanded compliment, but a compliment nonetheless.
Article continues below advertisement
9. Cox Tells Drew He's A Leader ("Our Dear Leaders," Season 9)
Dr. Cox shows his respect for Drew when he goes in and helps his friends during a study group. When Cole praises his work and says his work is impressive, Dr. Cox gets embarrassed because he can't take a compliment.
"Go, go, go! Embarrassing!" He says in an adorably bashful manner.
Happy birthday, John C. McGinley! You have so many great on-screen moments, so here's to many more.